With the HD 7970 already claiming the King of the Hill title, you know that the title comes a tall price tag. So if you are like me and know you can get some of that awesome speed and features for less money then you need to look at the SAPPHIRE HD 7950 OC.

Sponsor: Sapphire
[hr]
Coming out just a short time after the HD 7970 is the next powerful card from SAPPHIRE, the HD 7950 OC Edition. 
Delivered from the factory with a 11% overclock over the standard HD 7950 you get an instant power boost over just about any card you may currently have. Equipped with 3 GB's of GDDR5 RAM and plenty of extras it will be very hard to pass up this special edition card.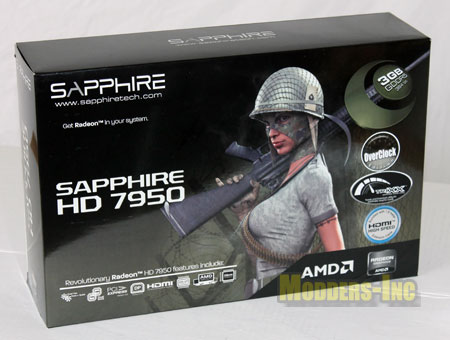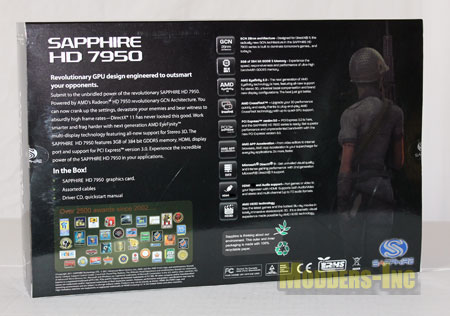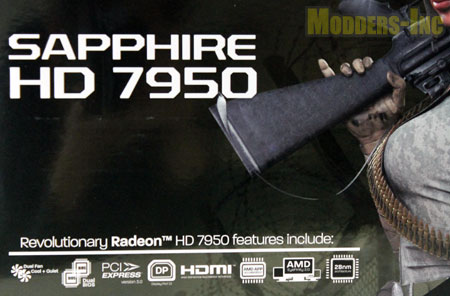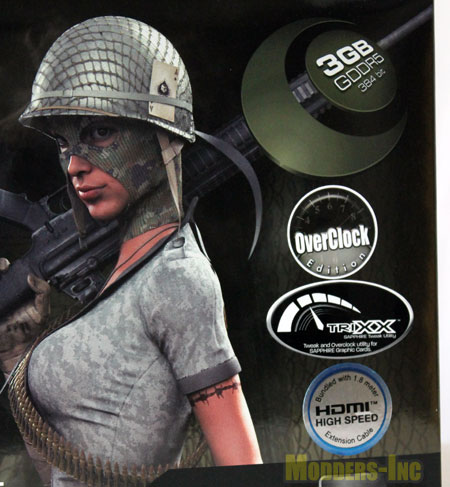 The front of the box is decorated with most of the special features that makes this card what it is.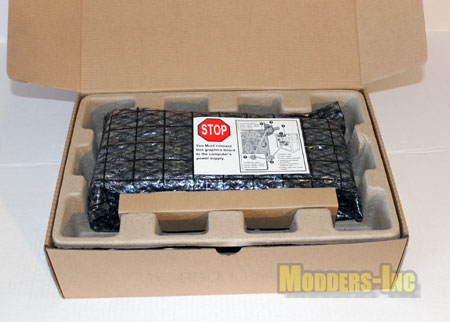 One trade mark from SAPPHIRE is that their video cards are always packaged to take any kind of beating from delivery services you can rest assure that your new purchase is in one piece and ready to go.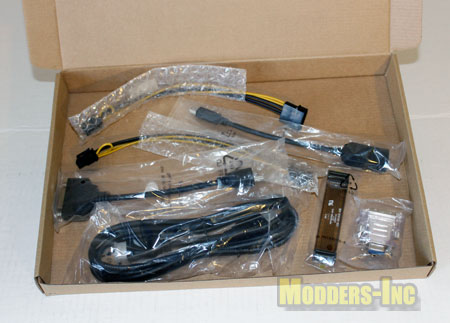 Another trade mark from SAPPHIRE is the great supply of the cables, cords, connectors and such that come with their cards. Looking at this one we can see what I am talking about. You get two six pin power connectors in case you do not have any, the Crossfire ribbon, a DVI-VGA adapter, DVI-Display port, HDMI-Displayport, and a HDMI cable.

Features:

- Graphics Core Next(GCN) architecture based on 28 nm process
- Support by Sapphire TriXX SW for overclocking and voltage adjustment
- Dual BIOS
- 1792 Stream Processors
- Microsoft DirectX 11.1 Support
- AMD Eyefinity 2.0 Technology
 Up to 6 displays supported with DisplayPort 1.2 Multi-Stream Transport
 Independent resolutions, refresh rates, color controls, and video overlays
 Display grouping -Combine multiple displays to behave like a single largedisplay
- AMD Power Tune Technology, intelligent TDP management.
- Open GL 4.2 Support
- AMD HD3D Technology
- AMD App Acceleration
 OpenCL 1.2 Support
 Microsoft C++ AMP
 DirectCompute 11
 Double Precision Floating Point
  AMD HD Media Accelerator
  Universal Video Decoder (UVD)
  H.264
  VC-1
  MPEG-2 (SD & HD)
  MVC (Blu-ray 3D)
  MPEG-4 Part 2 (DivX/Xvid)
  Adobe Flash
  DXVA 1.0 & 2.0 support
  Enhanced Video Quality features
  Advanced post-processing and scaling
- Deblocking
- Denoising
- Automatic deinterlacing
- Mosquito noise reduction
- Edge enhancement
- 3:2 pulldown detection

- Image quality enhancement technology
  Up to 24x multi-sample and super-sample anti-aliasing modes
  Adaptive anti-aliasing
  Morphological Anti-Aliasing (MLAA)
  DirectX® 10/11 Super-Sample Anti-Aliasing (SSAA)
  16x angle independent anisotropic texture filtering
  128-bit floating point HDR rendering
- AMD CrossFire™ multi-GPU for dual, triple and quad-GPU scaling
- Cutting-edge integrated display support
  DisplayPort 1.2
- Max resolution: 4096×2160 per display
- Multi-Stream Transport
- 21.6 Gbps bandwidth
- High bit-rate audio
- Quad HD/4k video support
  3GHz HDMI 1.4a with Stereoscopic 3D Frame Packing Format, Deep Color,xvYCC wide gamut support, and high bit-rate audio
- Max resolution: 4096×3112
- 1080p60 Stereoscopic 3D
- Quad HD/4k video support
  Dual-link DVI with HDCP
- Max resolution: 2560×1600
- Integrated HD audio controller s supports AC-3, AAC, Dolby® TrueHD and
DTS HD Master Audio™.
- AMD PowerPlay™ power management technology
  Automatic power management with low power idle states

System Requirements:

- PCI Express® based PC is required with one X16 lane graphics slot available on the motherboard
-  500 Watt or greater power supply with Two 75W 6-pin PCI Express® power connectors are recommended.
-  Minimum 1GB of system memory
-  Installation software requires CD-ROM drive
-  DVD playback requires DVD drive
-  Blu-ray™ playback requires Blu-ray drive
-  The operation of AMD CrossFire™ technology in dual mode requires a second AMD Radeon™ HD 7950 graphics card and an AMD CrossFire™ Ready motherboard.

Article Index: