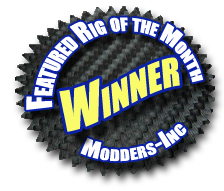 I started this project four months ago. I had an idea about a custom computer case with high performance and superior liquid cooling. Where I put the radiators in front, instead of stuffing them into a case. I wanted to go big. Here are some pics of the 3D model in Sketch-up.
From the beginning I wanted to get sponsored. I wanted to see how the process worked. Since I work at AMD, I had an advantage. I got to talk to the marketing department and learned what was needed. I came up with a game plan and wrote out a proposal. This process took a long time, a lot longer than I thought. I took my time and researched on writing a proposal. Got the website up and running at
www.templeoffusion.com
. And it paid off, big time. I got sponsored by two companies. The first being AMD, for the computer part of the build. The second, EK Water Blocks, for the liquid cooling part of the project.
Now the sponsoring part is over, time to start building. I started out by laying out the base.
Then got the walls of the Temple cut out. This case is going to be huge. But I like to say, "Go big, or go home."
I will use this thread as my worklog. I will try to updated it every week with my progress.