inFusion

The project infusion is a Scratch Build case that will be builded from the beginning with different types of materials: Acrylic, Metal and Wood.
Have a unique shape and design, containing in it a powerful hardware.
Have a watercooling (Corsair H50) modified for this project.
The aesthetic is warm hug, with around 183 hours dedicated solely and exclusively to this design.
These will be the base material will be used:
Samples of acrylic, acrylic tubes, and sheets of old cases.
With this cover of old cabinet, the main structure will be built.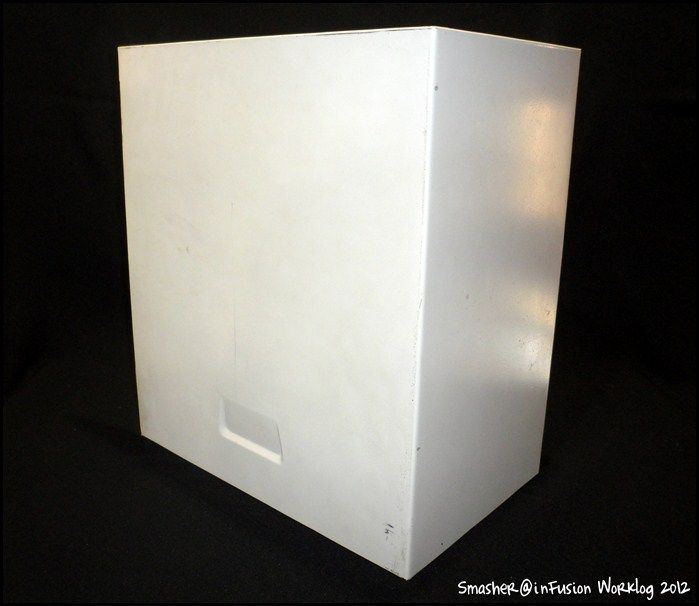 Based on a test piece made of cardboard, the cuts are marked.
Starting!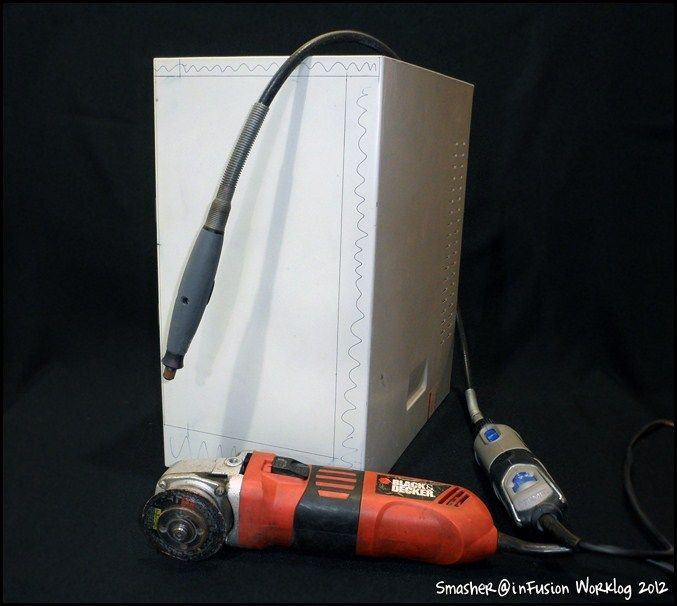 Filing the edges and sand the paint to make the raw metal.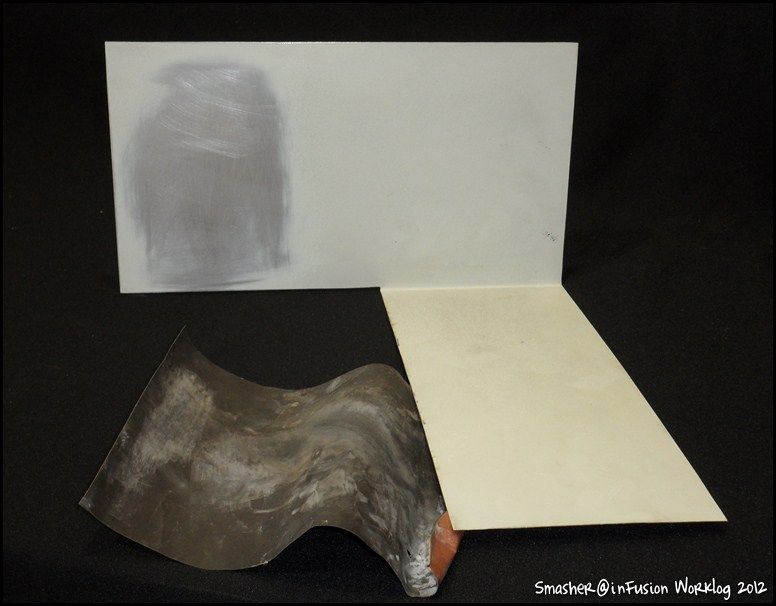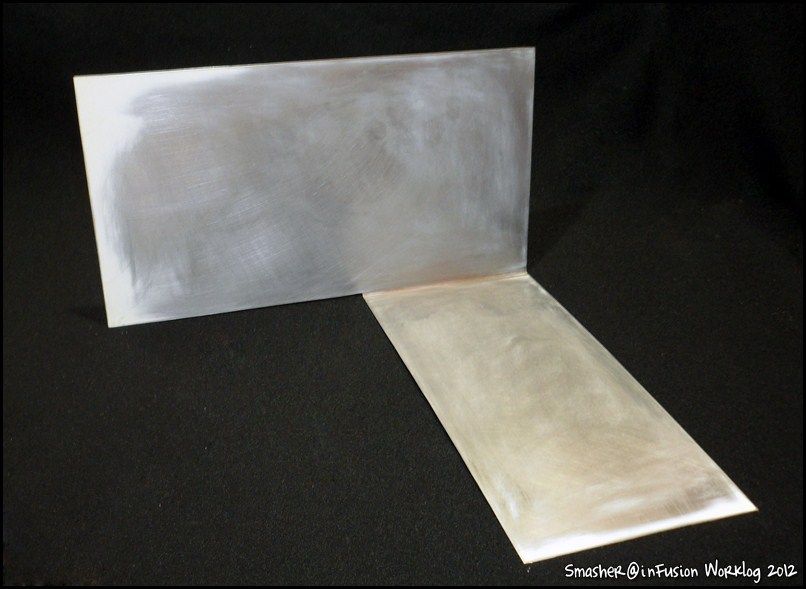 With this piece semi finished, we will build the front, which will house the hard disk and DVD lectograbadora.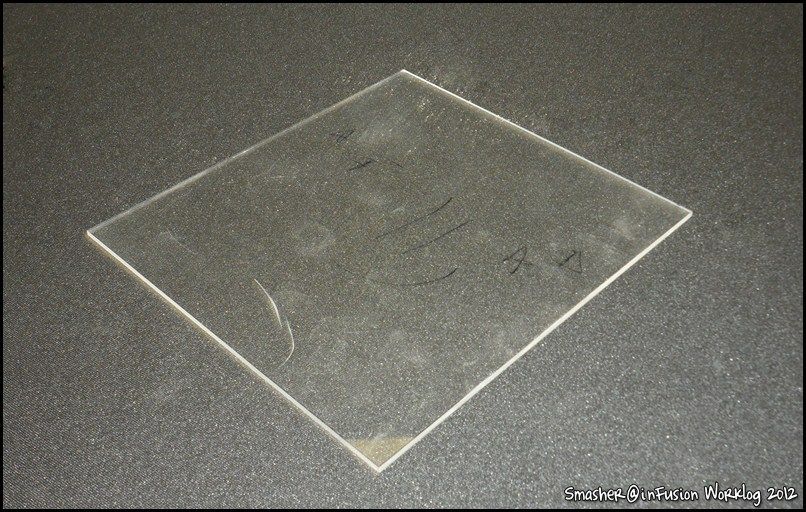 While I Twitcam
With the heat gun to bend the acrylic we have left to 90 °.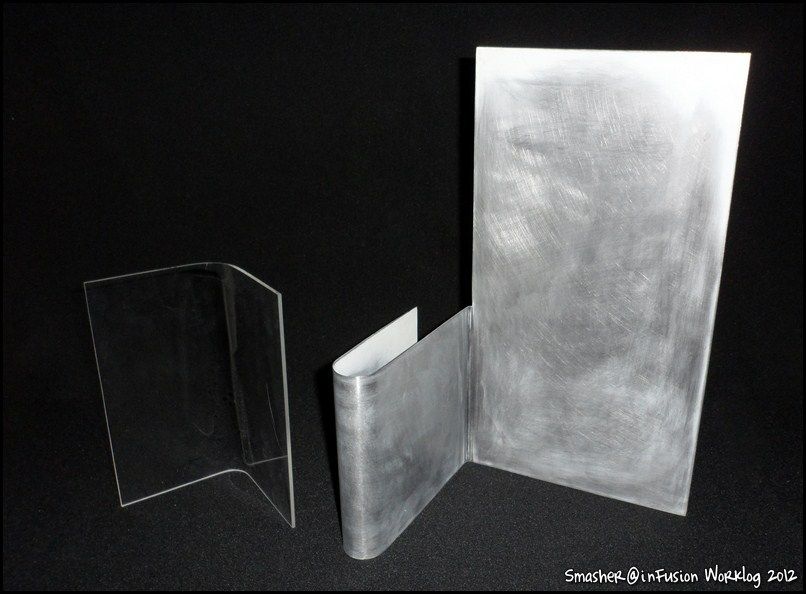 Now the sides of this piece, also bent with the heat gun.
ums/l561/Smashermod/Smasher%20-%20inFusion/inFusionSmasher021.jpg" alt="" />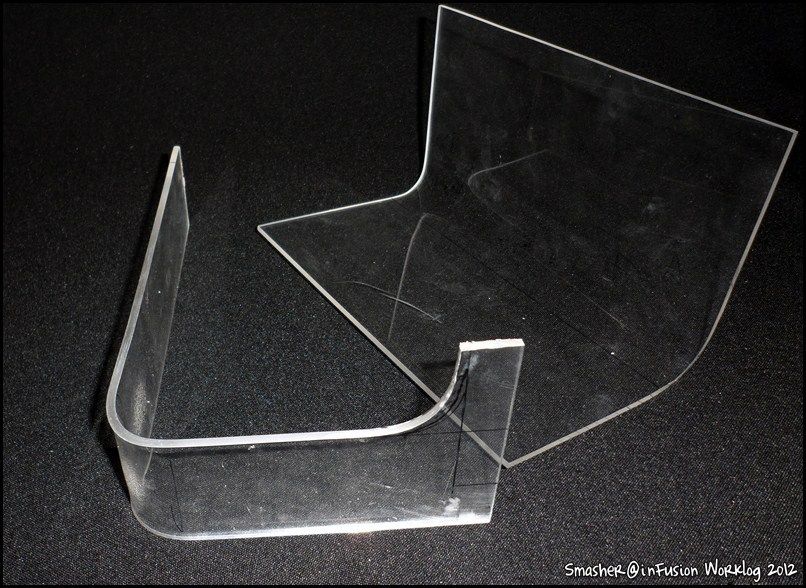 Las piezas se pegan con cloroformo industrial, diluido con acrilico para darle una consistencia espesa y que no se evapore tan rapido.
The rough edges that will be sanded.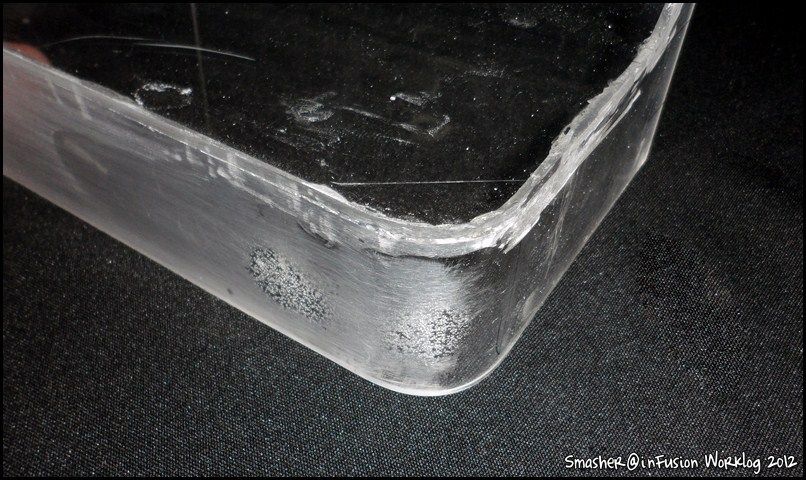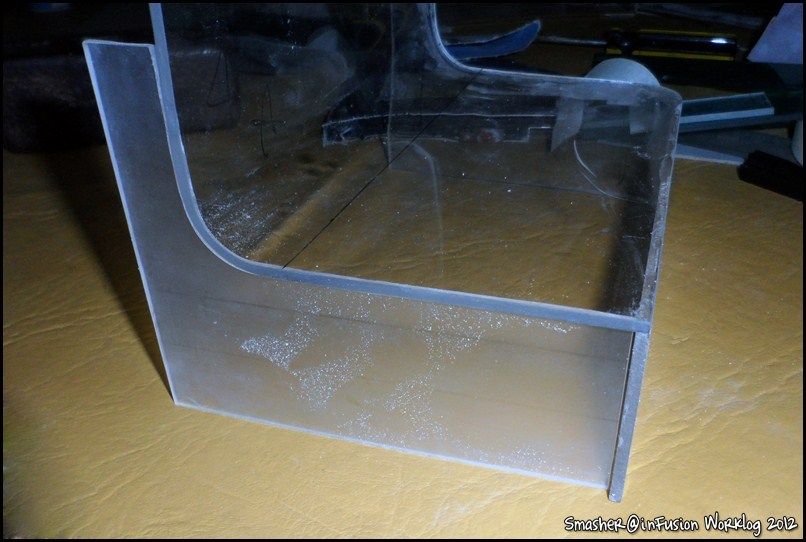 The rough edges that will be sanded.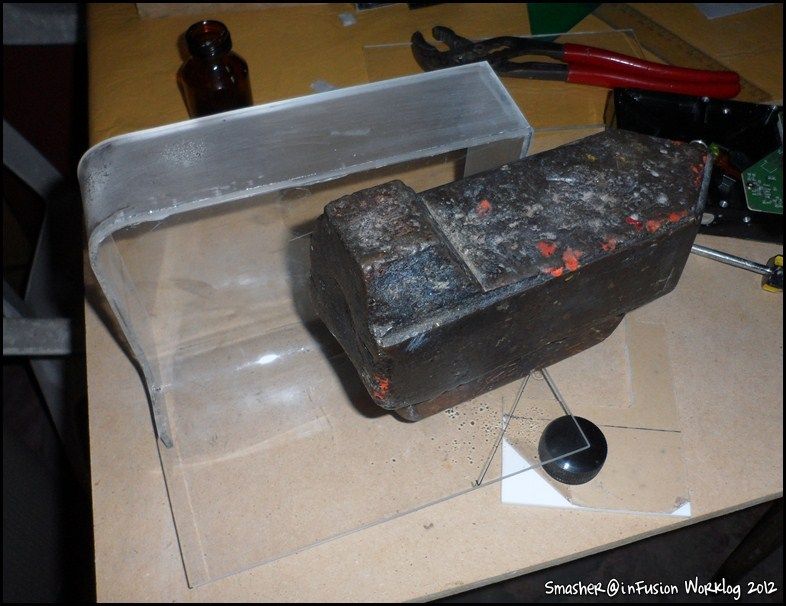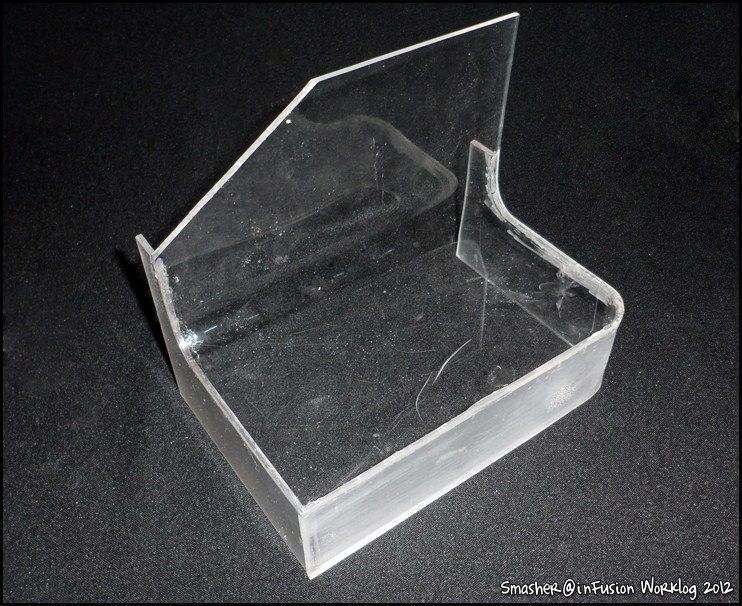 Más de la estructura principal.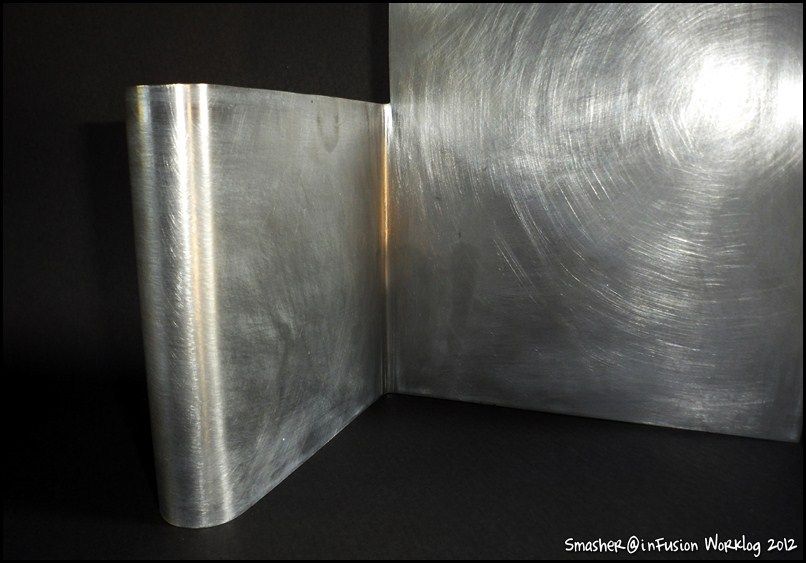 I had the problem that the acrylic is encompassed by a lot of heat, so should replace this piece.
Now yes!
The "cap" where under DVD.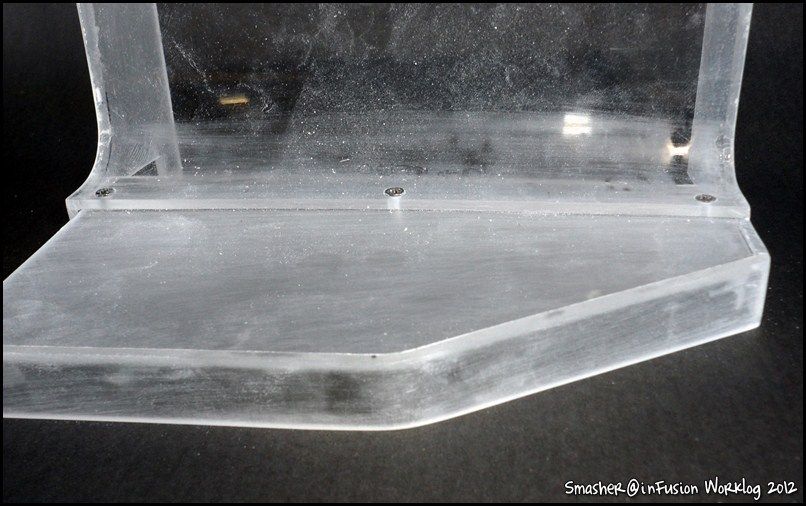 Adding an acrylic to add rigidity.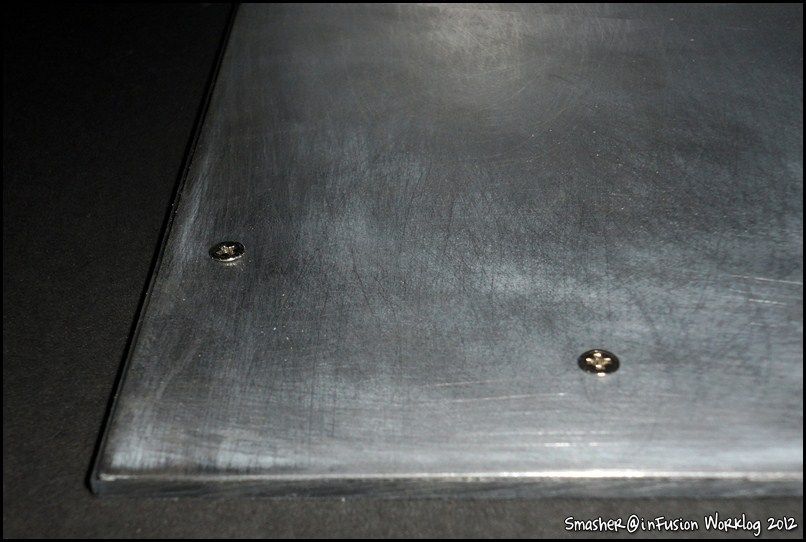 Through which pass the wires from the HDD and DVD.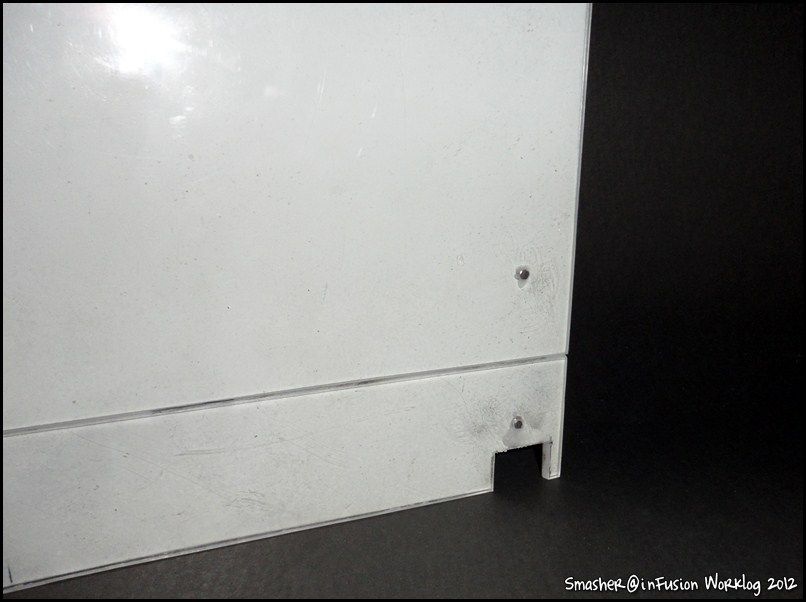 Submission: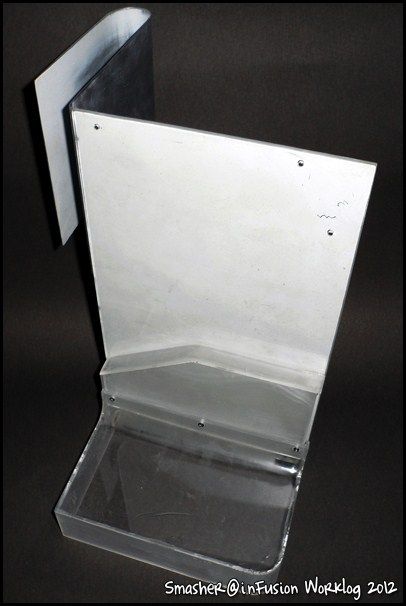 From one side of cabinet manufacture it a holder for the source: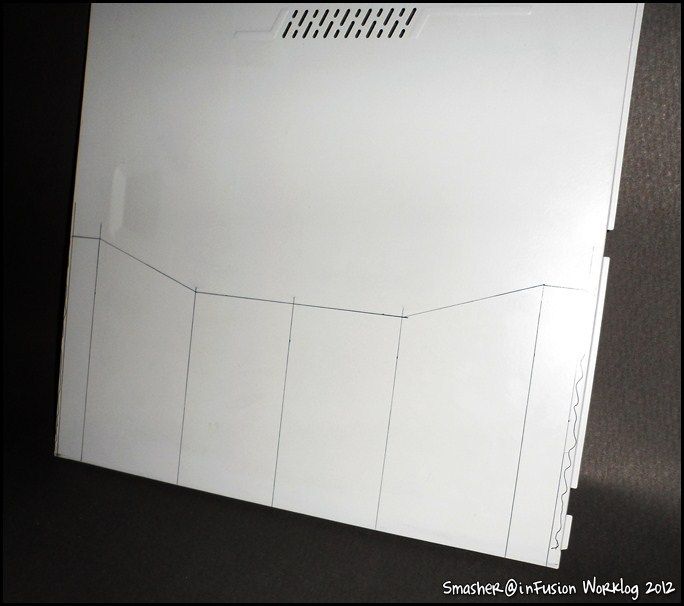 lbums/l561/Smashermod/Smasher%20-%20inFusion/inFusionSmasher045.jpg" alt="" />
Screws and mother presented.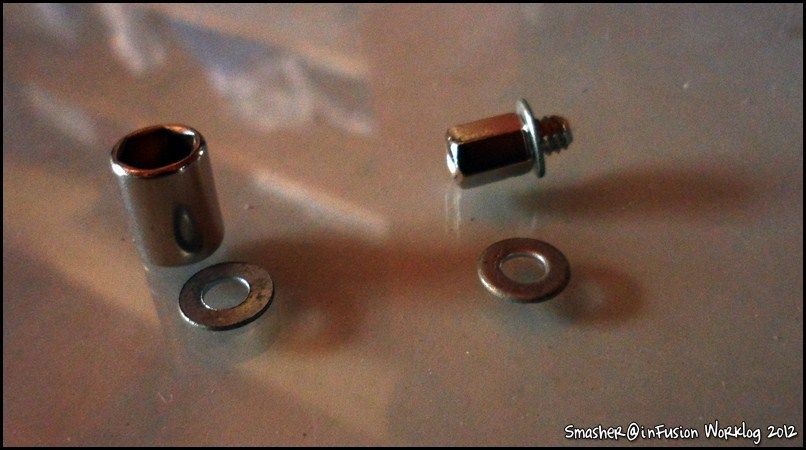 VGA: