Acrylic is a material used very often in case modding. It also comes in many forms and can be purchased from many places as can be seen in a previous Modder's Inc article Acrylic: A Case Modder's Material. When working with acrylic you will quickly find that not all acrylic is created equally. Without going in-depth into types of acrylic, I will simply comment that different forms of acrylic can be easier to work with, and in turn yield better results.
To begin with the topic at hand, how to cut a fan hole in Acrylic. Let's look at the tools that we will be using for this demonstration.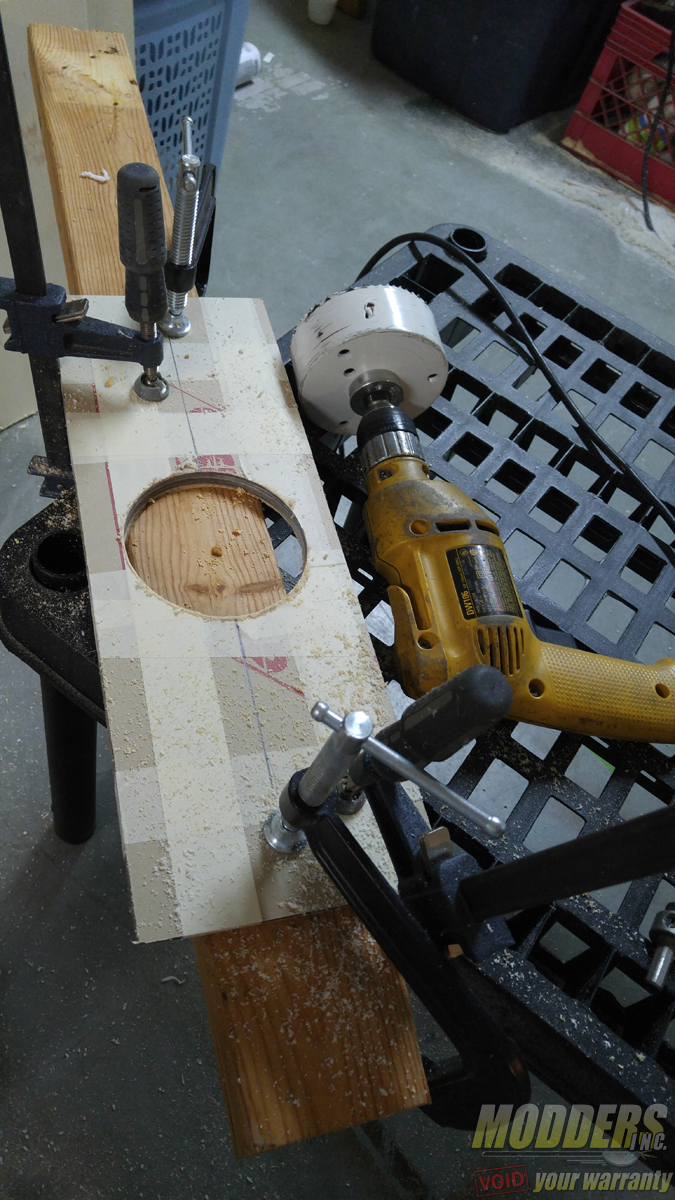 As seen in the above image, we are using clamps, C-clamps, a standard corded drill (I'll explain this in a moment), and a bi-metal hole saw mounted to an arbor. We also clamped our acrylic to a piece of wood so that when we finished drilling through the acrylic we wouldn't blow out the backside from force being depressed against the material, but rather the wood would relieve the pressure of the hole saw as it exits the acrylic. Why do we choose a corded drill? Like everything else, this is subjective. There are always more than one way to complete a task, but a corded drill provides constant power without the worry of a battery dying as we are attempting to drill our hole. You could also use a drill press; for inexperienced users this is recommended, as it is very important to keep even pressure to ensure we have a perfectly straight hole through our acrylic.
Let's talk about accuracy. With everything, we know the old rule of thumb: measure twice, cut once. I look at this differently; do not begin to cut, until you are sure that you have measured enough times to ensure accuracy. I don't like to waste material, so I measure until I feel I can proceed with cutting without any margin for error. In this instance, I am cutting three holes, through two layered pieces of acrylic.
My first step was to ensure both pieces of zcrylic were lined up precisely.
Once we have our pieces perfectly aligned, I then proceeded to cut the first hole. I started with the center hole.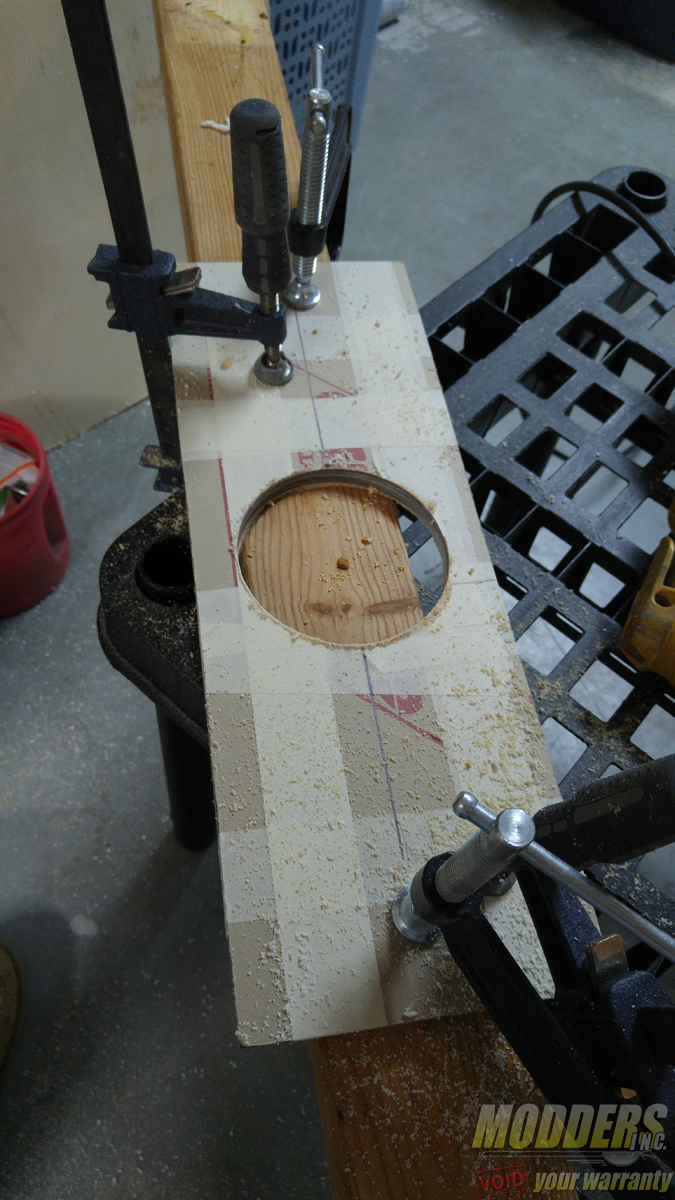 You can see here that I have accurately measured out the center line. I then measured where to make the center hole, and then marked out the outer holes from this point, adding space for the shroud of the fan. What we end up with is something like this: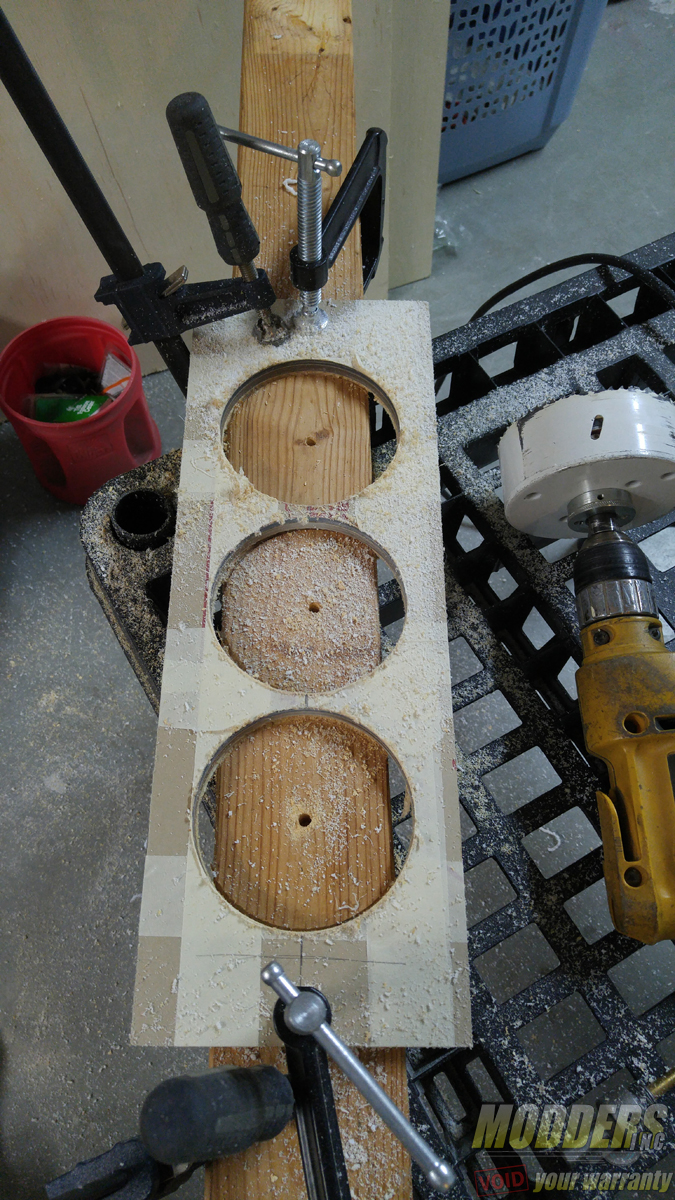 After careful planning, taking your time to make sure the measurements were accurate before beginning to drill any holes, the end result always equals the work put done. I have started working on polishing the edges of the acrylic using a torch, but we will save that for a future article. Thanks for reading, and make sure to stay tuned for many more case modding articles.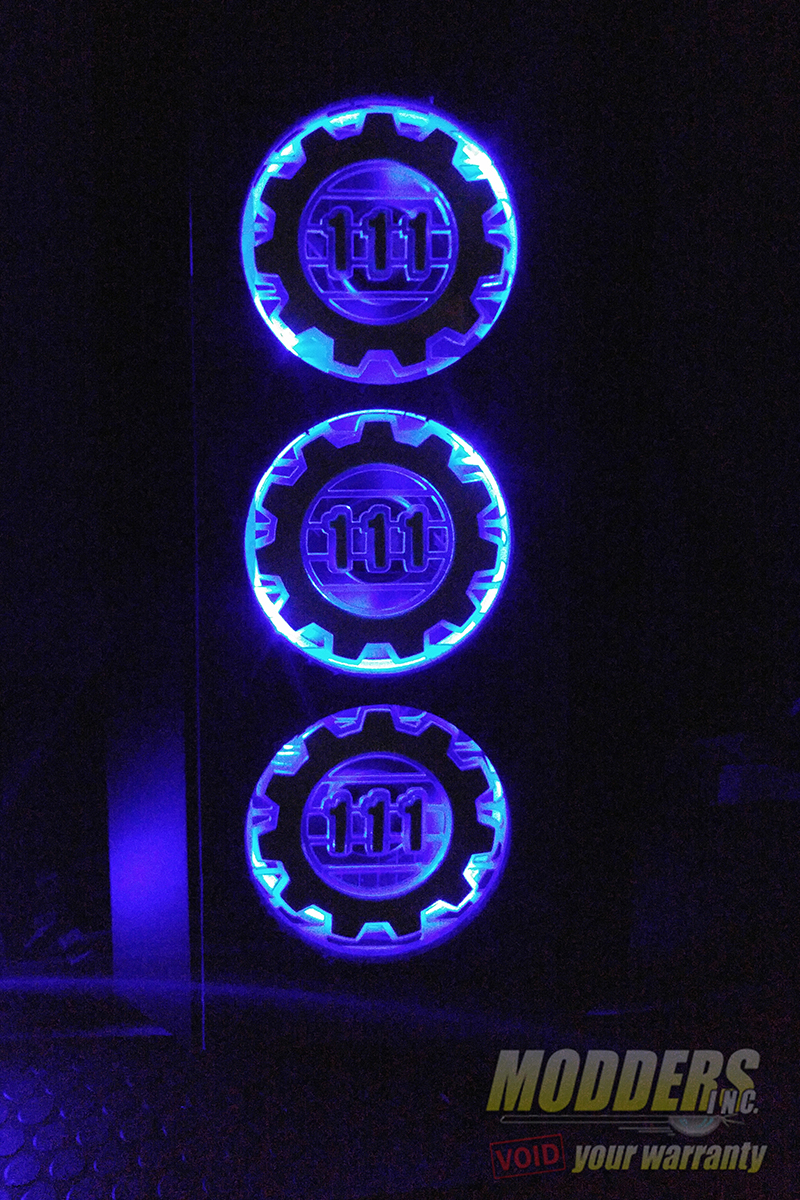 Article written and images by Marc Molella – contributor to Modders-Inc