« Page 4
     In short, the Logitech Z4 2.1 Speaker set is a stellar value for its affordable price ($99.99 American). It's far more than adequate for heavy gaming or listening to music, and I won't be going back to headphones any time soon. I'd highly recommend it for anyone with limited space or for those who don't want to pay a small fortune for a high-end system, but want the absolute most for their money.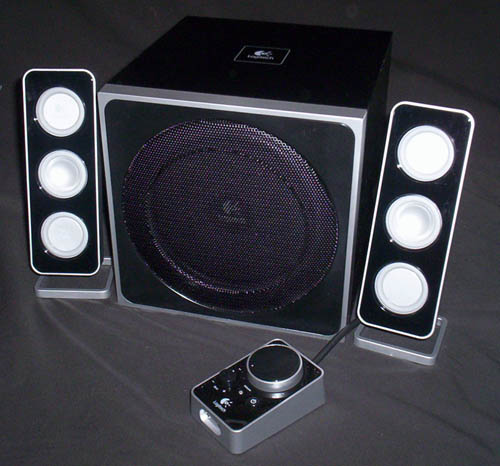 Pros

---

Cons

---

Sleek, compact design is a real space-saver.
Excellent sounding system for a very affordable price.
Practical design makes it a pleasure to use.
It's Logitech – you really can't go wrong.
You're not going to get the same amount of immersion you would from a 5.1 or greater system – but you shouldn't expect to.