« Page 3
Some people say that this is a must-do step while others will pass on it. I can tell you that this part of the painting process can take your paint job to the next level if you are willing to do the extra work. To do this process you will a few items such as a small container for water, a little bit of dish soap, clean water, wet sandpaper, a sanding block, and some tape. Wet sandpaper is made especial for getting it wet. Regular sandpaper will deteriorate when you get it wet. Like ordinary sandpaper, wet sandpaper comes in "Grits" but we are talking much finer than before. You will be looking to get some that are in the 1000 – 2000 grit range. Why so fine? Well, you are not trying to remove the paint but rather smooth or flatten it out. All you want to do is work on the surface of the paint.
So when should you do this process? That is a very good question and there are a few times that you can do it but keep this in mind that normally this is done to the final layer of paint, whether it be a color or a clear. Let's start off with the scenario that you have sprayed on a single color on your case and you do not plan to put a topcoat. This is where you would color sand. Now if you want to add a clear coat to the case, make sure the color coat is clean, shoot the clear on and then do the wet sanding on the clear coat.
Now there is a time when you might have to wet sand at both stages. This would be if you are planning on doing multiple colors for your paint job. The scenario for this would be something like you have a base coat that you applied and then you added a flame design over the top of the base coat. Here you would want to use the finest grit wet sandpaper because all you really want to do here is to remove the hard edge that is left by the flame pattern paint. With plenty of soapy water and light pressure while sanding you will want to just barely feather the edge of the flame. This will give you a much smoother finish when you apply the top clear coat. After you have applied your finished clear coat you will want to once again wet sand the paint. This will take out any of the small imperfections that might have happened during the spraying process.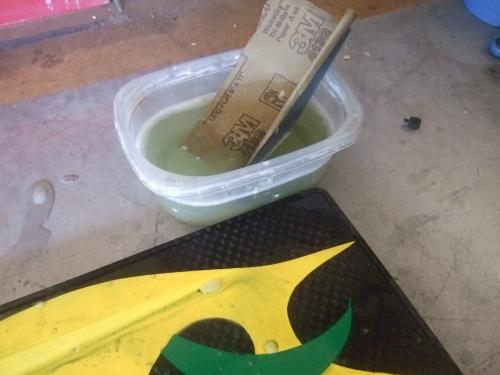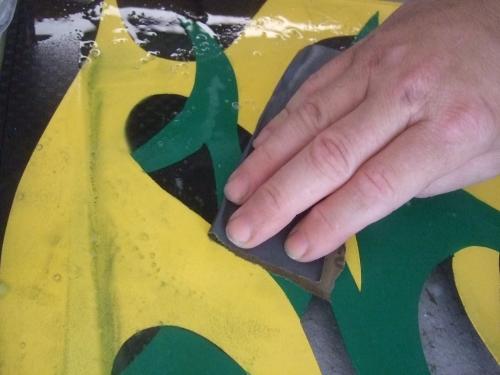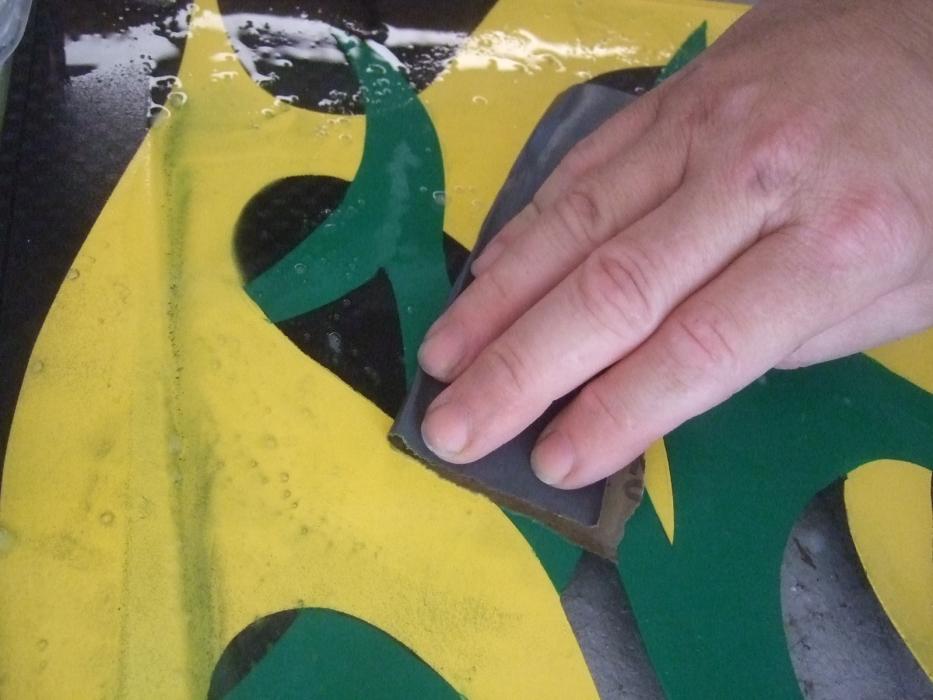 The final step that will make your case shine above all the others is buffing. The buffing step is essentially polishing the paint to shine with a compound that is much finer than the wet sandpaper you were using before. And like sanding, you can buy a small buffer, typically from an automotive supply store, or rely on good old-fashioned elbow grease. While you are out picking up your new buffer, make sure that you pick up some buffing compound. Buffing compound can come in a paste or liquid form, and some will say that you have to use the paste and others say the liquid, but it really depends on which one you like better. It, too, comes in different "grits" (instead of numerical values, your choices are "Heavy Duty," "Medium," "Light," etc.), and again, it all depends on what kind of finish you are looking to achieve and how much time you want to put into it.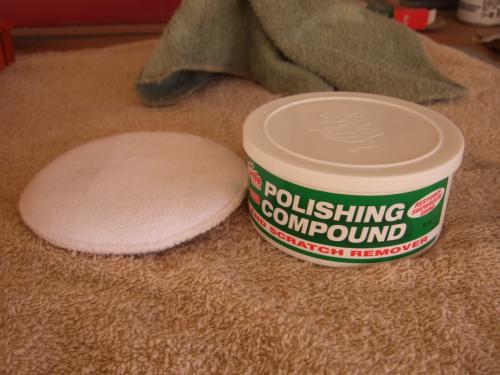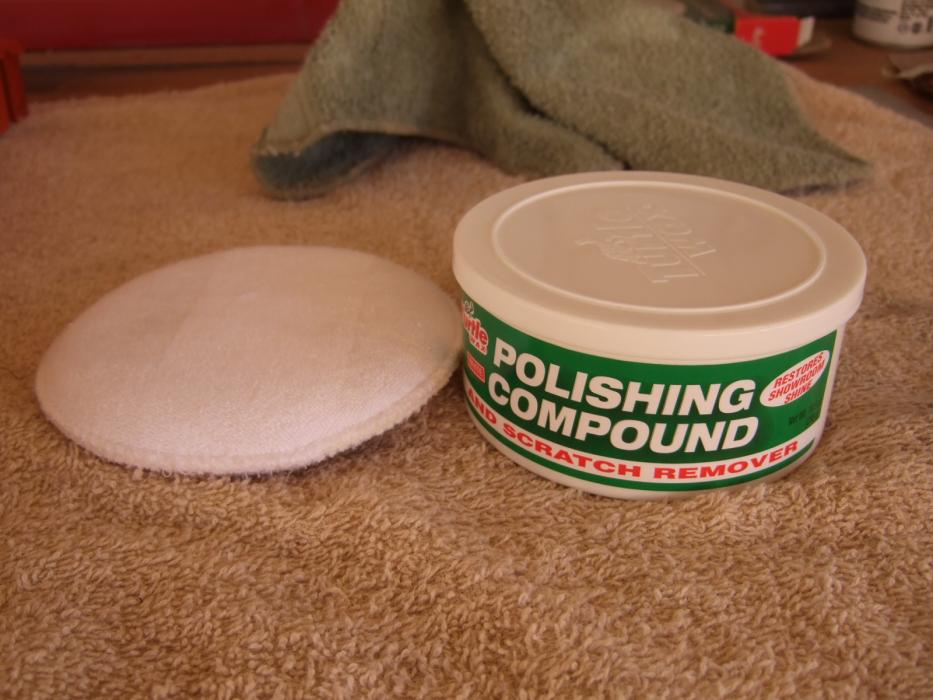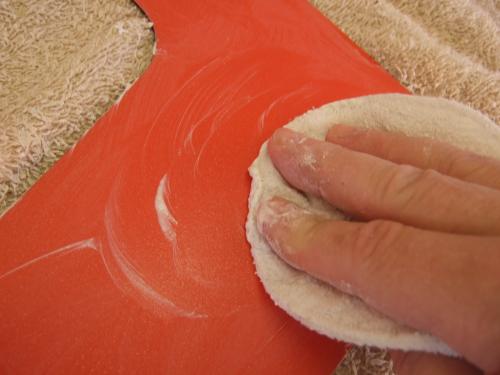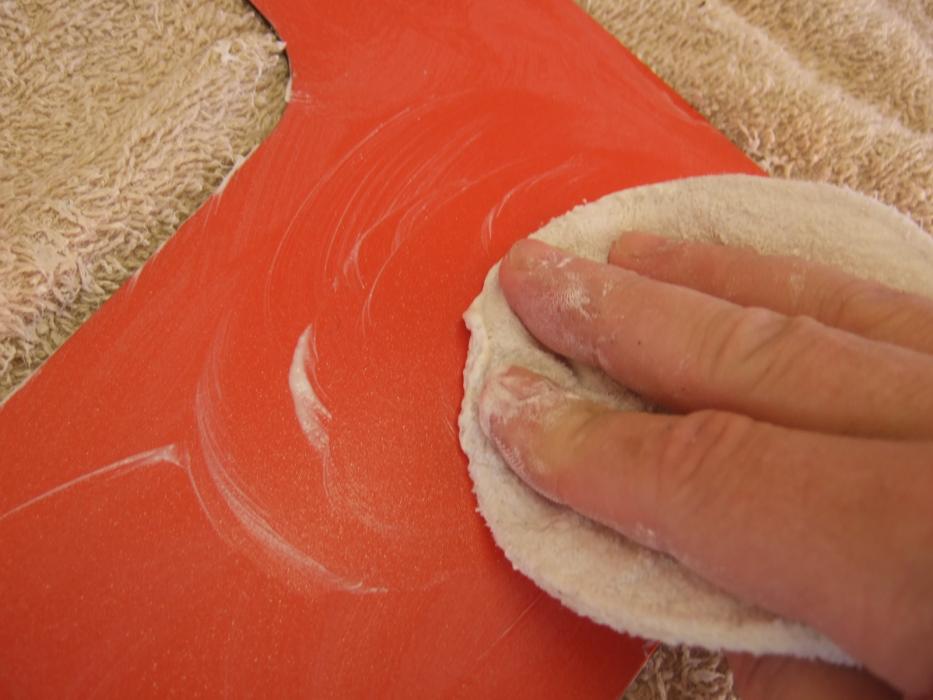 When you apply the buffing compound, don't apply too much. A buffing compound is just a liquid form of sandpaper, and the more you add the less it can remove from the surface of the paint; you actually create a barrier between the paint and the buffing wheel. Using the buffer, press down slightly and use full, smooth strokes back and forth until you can see and feel a difference in the paint. Like any great-looking car out there, you need to protect what you did with a few coats of car wax. With the newer technology in today's waxes, this part is a breeze. After the final polish, you should have a brand-new case with an appearance that's truly one of a kind.
If you would like to see a video version of this article you can check out the video I did for the Geforce Garage: How to prep and paint your case.
How about a different approach to painting your case? Sometimes you just want to add a few highlights or you might just want to add some flair to your keyboard or mouse. Take a look at this how-to on using paint pens to create your new look.