« Page 2
|
Page 4 »
We will start with taking a look at the backing plate as it usually needs installed first. This unit has a one size fits all backing plate for multiple CPU's Included with the cooler are 4 Philips head screws that will need inserted through the mother board and secured on the other side with some of the chrome screw on lock spacers.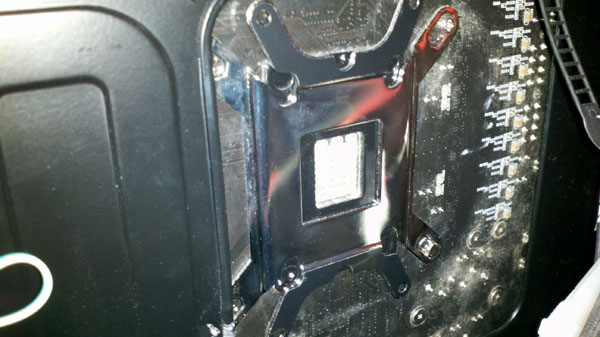 On the main side of the board you can see we install the chrome spacers to lock down the rear mounting plate to the mother board. Now for the not so fun part, next we are gonna need to fit in the Siberai Fenir and secure it down with the 4 chrome nuts that are provided with this unit. We do need to note that we found it impossible to reach all the nuts with our case having top case fans on it we even tried standing on our heads and still couldn't find a good angle to get at some of the bolts and we ended up taking the top off our case before we were able to reach them.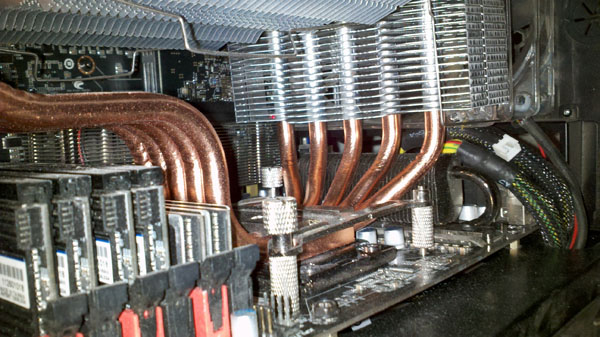 We also want to note the cross bar that comes with this unit does not physically attach to the cooler as your fitting the cooler on to the motherboard, you also have to manage to get the cross bar hold down in place and the nuts started to attach the cooler.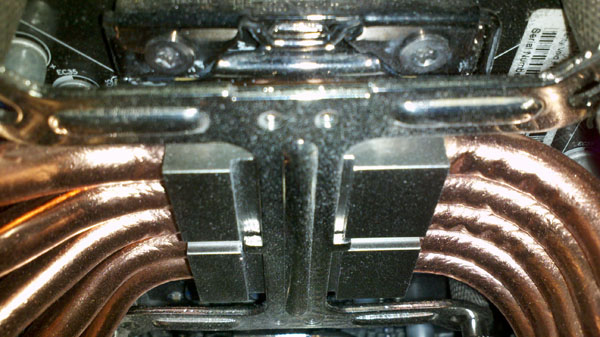 Last but certainly not least we need to attach the fans. Its a pretty basic fan installation using wireclips. Place the clips in the fan mounting holes and wrap the wire around the CPU cooler locking it on the back of the cooler. One issue we ran into attaching the rear fan on our install was using the motherboard we had we were not able to attach the fans as per the instructions because our south bridge cooler for our EVGA board was in the way and there was no getting around it, we were able to attach the fans still by wrapping it around the top but since now we were throwing the instructions out the window we said well heck, lets mod it so we added some Led fans to show the peeps how awesome this can look with a little modd'n grease.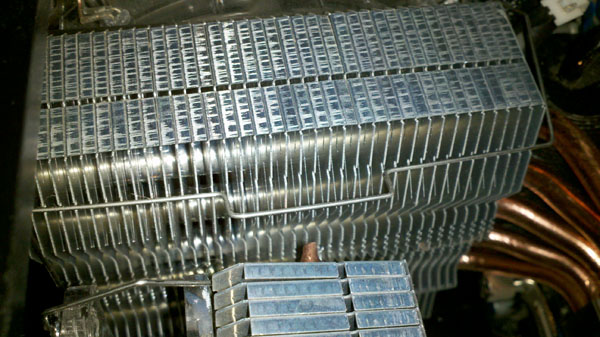 We just cant help ourselves its like brains for a zombie,, MUUUUSST MOD!!!