Article Index: >>
Page 2 »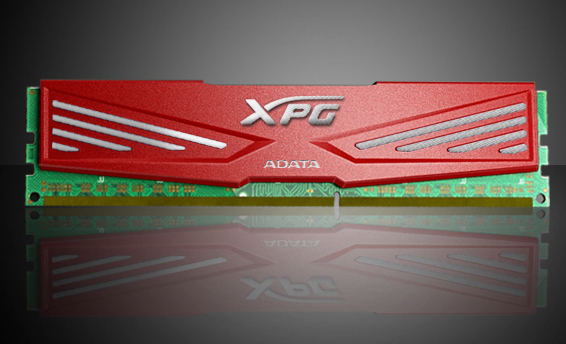 I am old enough to remember when home PCs started to become more and more popular however, upgrades to the PCs were extremely expensive. A 250 megabyte hard drive, that's right I said megabyte, could cost upwards of $500.00 and RAM was extremely expensive. I remember the cost of an 8 megabyte module being over $1000.00. Thankfully the laws of supply and demand took place and these upgrades are no where near those costs any more. A decent 8 Gigabyte memory kit can be had for less than $50.00.
ADATA has recently released their high performance XPG memory kits to the masses. The kits come in the 8 and 16 Gigabyte flavors with a variety of speeds and timings. The ADATA XPG DDR3 2133 memory kits feature a heat spreader with unique channels and cooling properties. How does this kit fare in our tests? Read on to find out. 
Review Sample Provided by: ADATA
Product Name/Link to Website: ADATA XPG DDR3 2133 Memory
Product was given in exchange for work done to produce this review.
Specifications
| | | | | | |
| --- | --- | --- | --- | --- | --- |
| Model  | Speed | Size | Latency | Voltage | Color |
| DDR3-2133X | PC3-17000 | 8GB x 2 | CL10-11-11-30 | 1.65V | Red |
| DDR3-2133X | PC3-17000 | 4GB x 2 | CL10-11-11-30 | 1.65V | Red |
| DDR3-1866X | PC3-14900 | 8GB x 2 | CL10-11-10-30 | 1. 5V | Red |
| DDR3-1866X | PC3-14900 | 4GB x 2 | CL10-11-10-30 | 1. 5V | Red |
| DDR3-1600G | PC3-12800 | 8GB x 2 | CL9-9-9-24 | 1.5V | Black |
| DDR3-1600G | PC3-12800 | 4GB x 2 | CL9-9-9-24 | 1.5V | Black |
| DDR3L-1600G | PC3-12800 | 8GB x 2 | CL9-11-9-27 | 1.35V | Black |
| DDR3-1600 | PC3-12800 | 8GB x 2 | CL11-11-11-28 | 1.5V | Blue |
| DDR3-1600 | PC3-12800 | 4GB x 2 | CL11-11-11-28 | 1.5V | Blue |
Article Index: >>
Page 2 »