The novelty of ITX motherboards are far from worn off, not because everyone is enamored by their compact size but because of all the features packed in such a small space. It is not even a question of whether an ITX motherboard can peform anymore, it is more a question of what abilities does it have other than the standard CPU and peripheral support. In the case of the ASRock Z170 Gaming-ITX/AC, it boasts 4K 60Hz playback, the only such mini-ITX gaming motherboard currently capable of doing so. Coupled with its 802.11AC WiFi capabilities, this makes the ASRock Z170 Gaming-ITX/AC a great platform for a compact media PC build.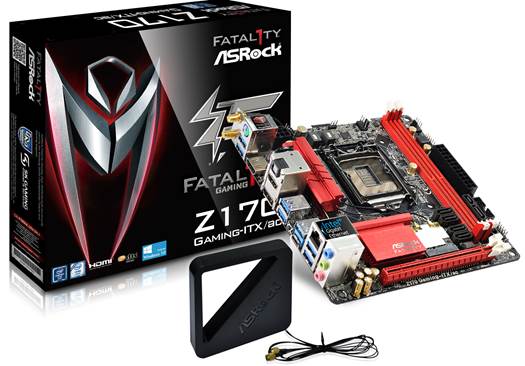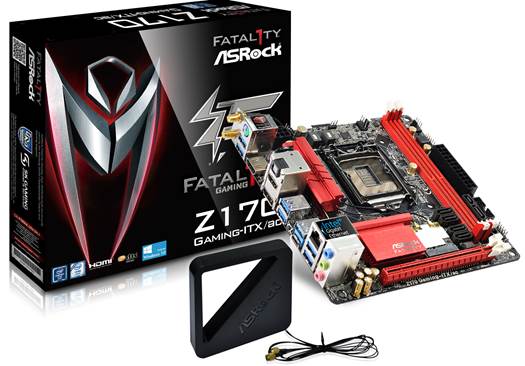 ASRock Z170 Gaming-ITX/ac is the Only Mini-ITX Gaming Motherboard for 4K 60Hz Video Playback
TAIPEI, Taiwan, September 21, 2015 – There is perhaps no other Intel 100 series mini-ITX motherboard that is able to compete with ASRock Z170 Gaming-ITX/ac, which might appear as any conventional tiny form factor board with two DDR4 DIMM slots on the side, a single PCIe 3.0 x16 slot at the bottom, and a huge fat LGA1151 CPU socket sitting in the middle. But, in truth, you may not judge a book from its cover. Because this compact gaming motherboard simply dominates the 100 series featherweight division, no matter whether it's head to head on specifications, features or performance.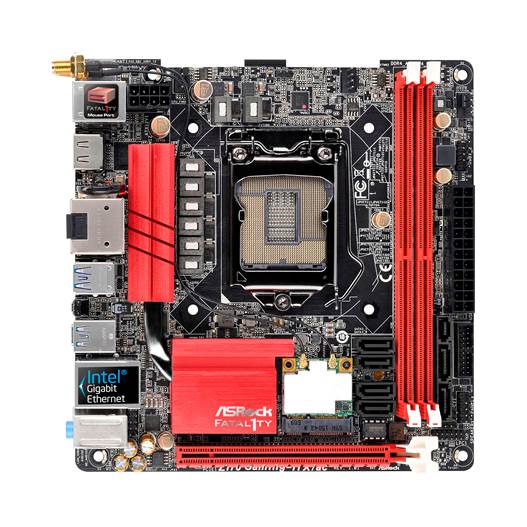 To begin with, ASRock Z170 Gaming-ITX/ac is built on an eight layer PCB and adopts an eight power phase design. This ultimately leads to better performance, which is further amplified by the rest of the Super Alloy and Gaming Armor design, such as the Premium 60A Power Chokes, Dual-Stack MOSFET, Nichicon 12K Platinum Capacitors, Hi-Density Power Connector, 15μ gold contacts and Digi Power. It's stable, power efficient and most of all, powerful.
Another notable feature on this gaming motherboard is the graphics output. There are two HDMI ports and a DisplayPort built on the rear i/o, while one of the HDMI ports has an additional chip to support the latest version of HDMI and HDCP. Meaning that it has the ability to playback videos or games in 4K resolution at 60 herzt using the onboard Intel HD Graphics! So either you're planning to game with a graphics card or just settle with the onboard graphics, ASRock Z170 Gaming-ITX/ac is your best choice for a petite gaming rig.
Playing a 4K 60FPS Video on Z170 Gaming-ITX/ac:
About ASRock
ASRock Inc. was established in 2002, specializing in the field of motherboards. ASRock strives to build up its own brand. With 3C design concepts, "Creativity, Consideration, Cost-effectiveness", the company explores the limits of motherboard manufacturing while paying attention to environmental issues at the same time, developing products with the consideration of being eco-friendly.
ASRock has been growing fast and has become one of the three largest motherboard brands with its headquarters in Taipei, Taiwan and branches in Europe and the USA. The young and vibrant company targets at the entry to mainstream segment of the MB business, owning reputation around the world market with its reliability and proficiency. For further information, please visit: http://www.asrock.com/