If you have been paying attention to tech news in the past year then you are probably aware of the upcoming Windows 10 release. Motherboard manufacturers such as ASRock has been sending in their motherboards for certification and two of their models, the Intel H81M-DGS R2.0 and AMD FM2A88X Extreme6+, have passed Microsoft's testing.
Ready or Not, Here Comes ASRock's Motherboards that are Already Windows® 10 Compatible
TAIPEI, Taiwan, July 3, 2015 – If you're still using that nostalgic Windows XP or even earlier versions of Bill Gate's legacy, sooner or later you'd probably want to transition to the new Windows® 10, which promises an improved user interface and DirectX 12 for efficiently using multiple CPU threads to execute PC games. That said, you still need to double check on whether your motherboard supports Microsoft's new operating system. The good news is ASRock is ready.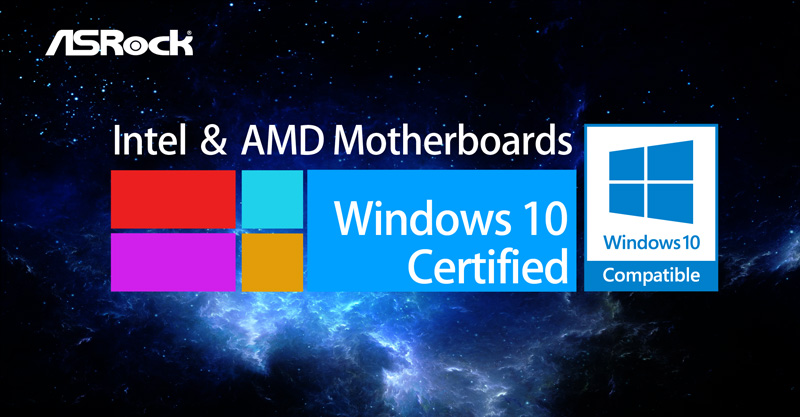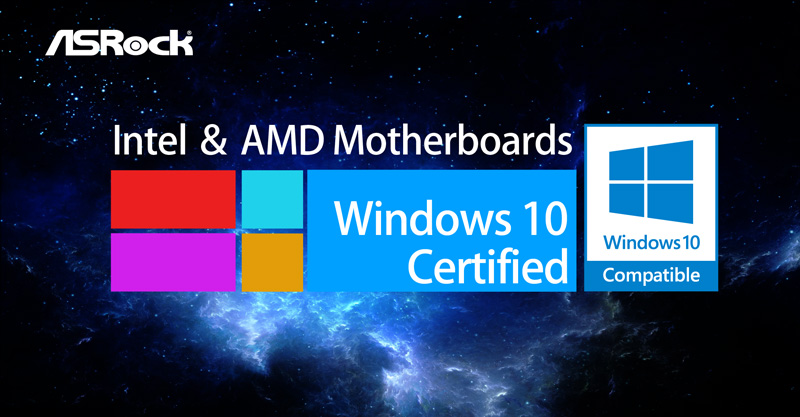 Earlier, ASRock has sent out two motherboards on an epic quest to survive Microsoft's strict Windows® 10 compatibility testing, one team Intel H81M-DGS R2.0 and the other one FM2A88X Extreme6+ from the AMD campaign, and now both have passed with Windows® 10 compatible certificates!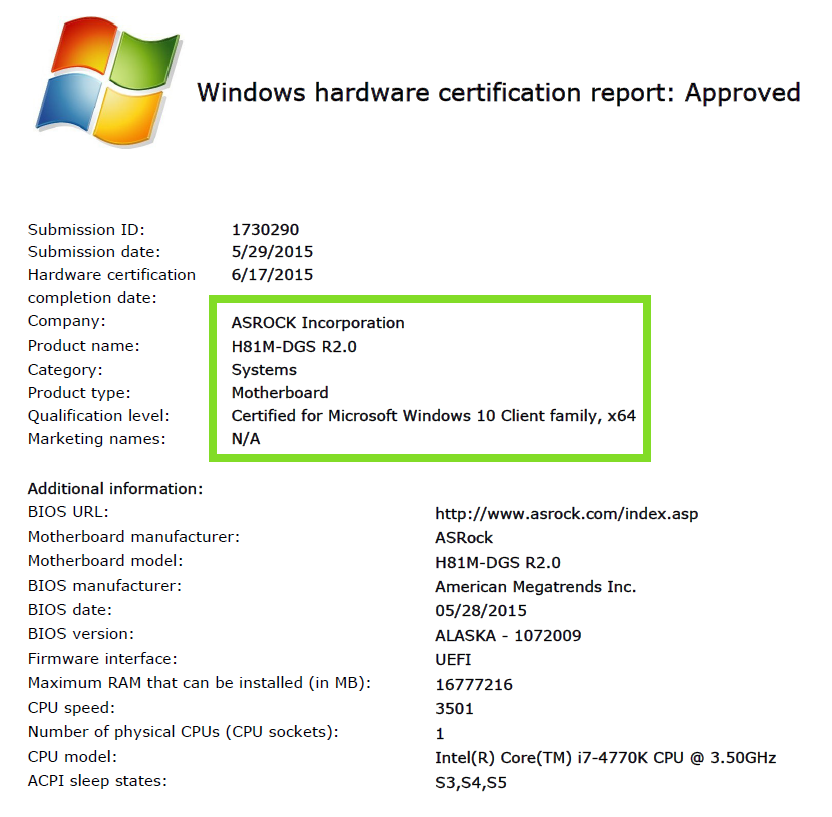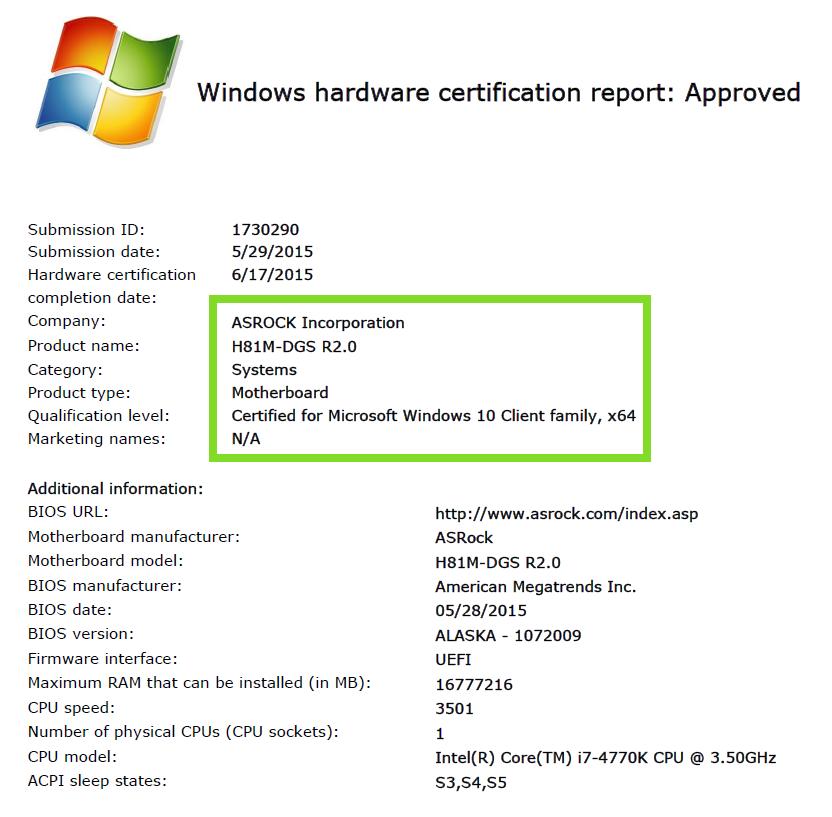 Rest assured that these Windows® 10 certificates aren't solely for the two aforementioned motherboards, ASRock is speeding things up to make sure that current motherboards and the upcoming Intel 100 series will all support the new operating system flawlessly when it hits the market in the end of July.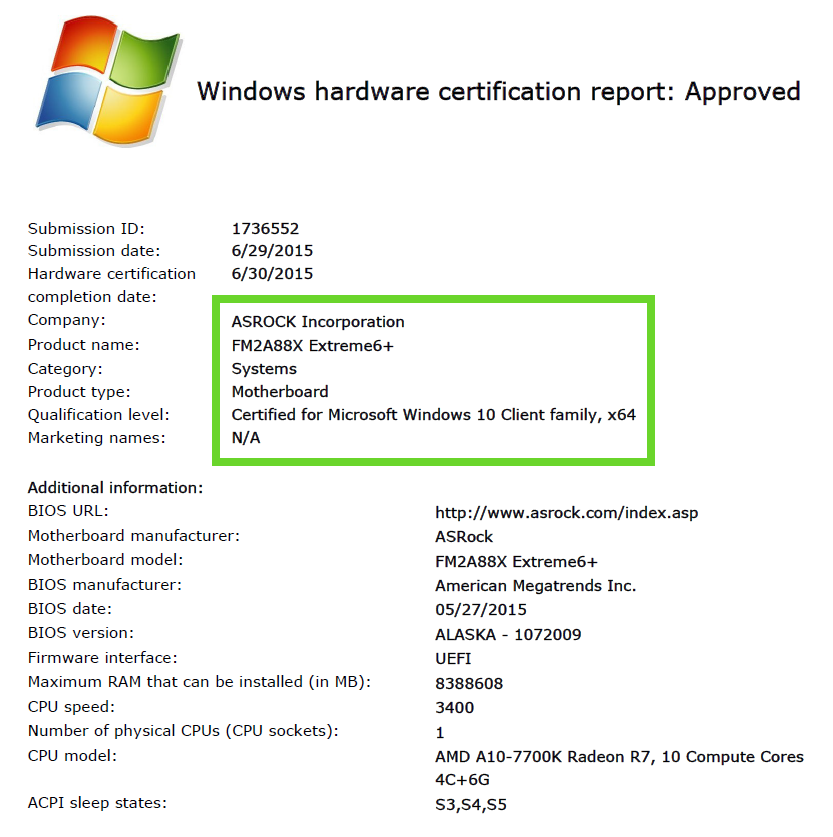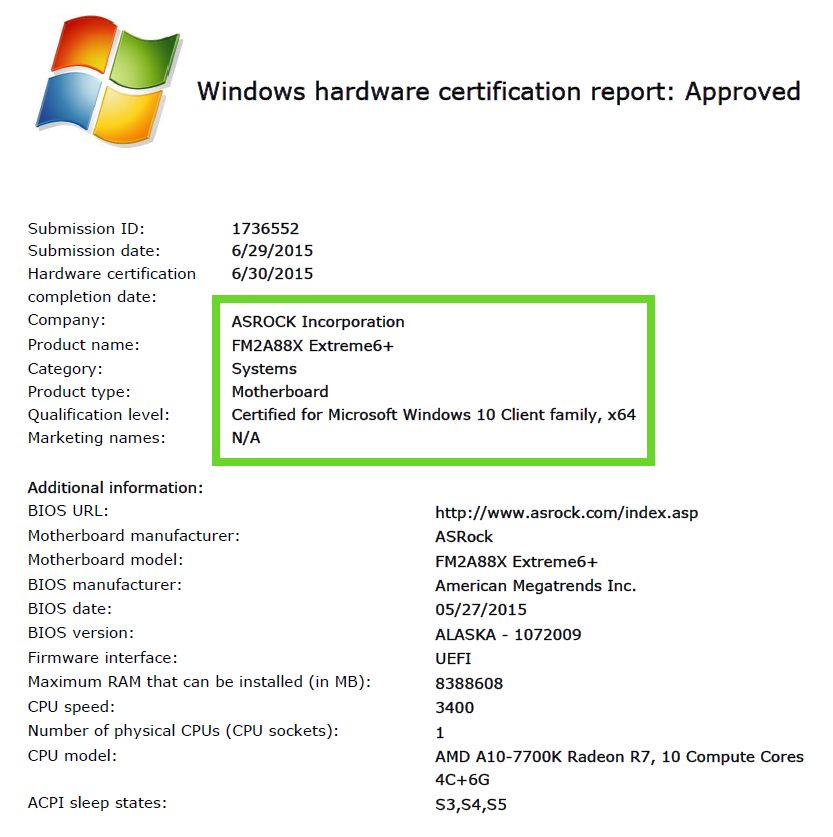 For more information, please head over to: http://www.asrock.com.tw/
About ASRock
ASRock Inc. was established in 2002, specializing in the field of motherboards. ASRock strives to build up its own brand. With 3C design concepts, "Creativity, Consideration, Cost-effectiveness", the company explores the limits of motherboard manufacturing while paying attention to environmental issues at the same time, developing products with the consideration of being eco-friendly.
ASRock has been growing fast and has become one of the three largest motherboard brands with its headquarters in Taipei, Taiwan and branches in Europe and the USA. The young and vibrant company targets at the entry to mainstream segment of the MB business, owning reputation around the world market with its reliability and proficiency. For further information, please visit: http://www.asrock.com/