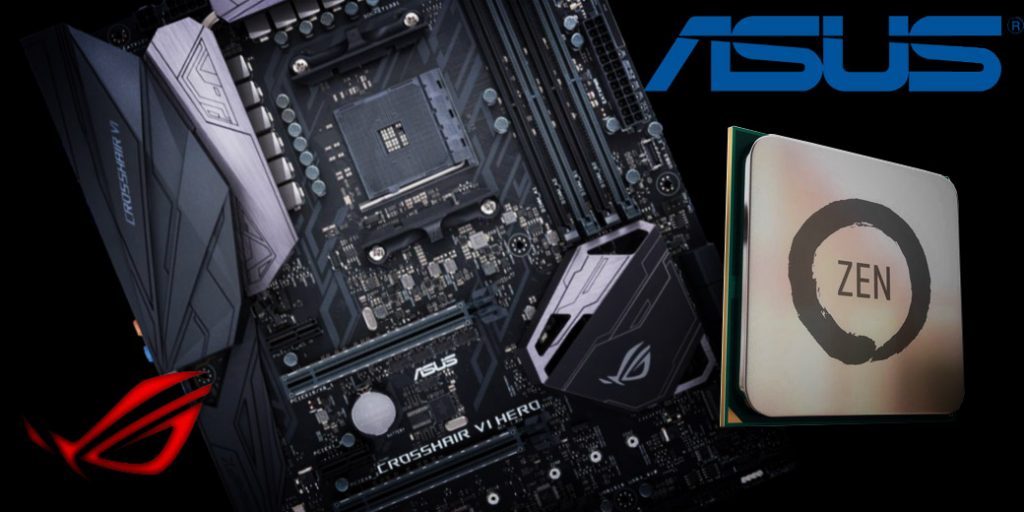 Slides from AMD's recent Meet the Expert event reveal the return of ASUS' Crosshair motherboard with the upcoming AMD Ryzen AM4 launch. The Republic of Gamers Crosshair VI Hero will be a standard ATX sized motherboard packed with plenty of features to keep enthusiasts happy with their Ryzen purchase. It has been a while since ASUS launched any high-end AMD related motherboard, the last being the latest revision of their TUF motherboard 990FX TUF R3.0 released back in July 2016.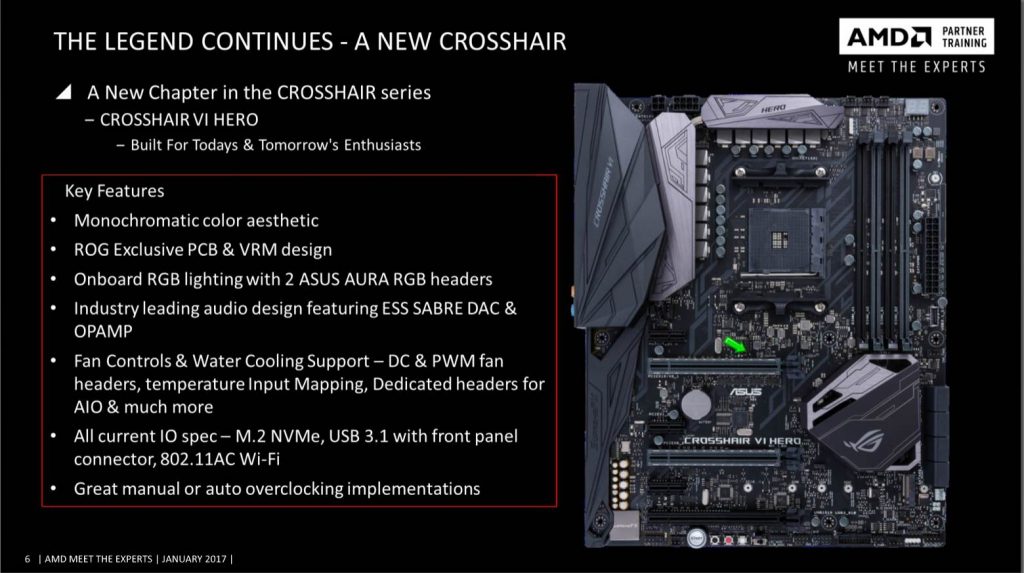 The ASUS Crosshair VI Hero will have a monochromatic gray color aesthetic for agnostic and optimal compatibility with the onboard RGB lighting. ASUS will also include two ASUS AURA RGB headers so users can extend the lighting to their chassis and control them all with the motherboard. The new motherboard will also feature ESS SABRE DAC and OPAMP in its SupremeFX audio subsystem to deliver audio comfort matching the performance expected from a Republic of Gamers motherboard.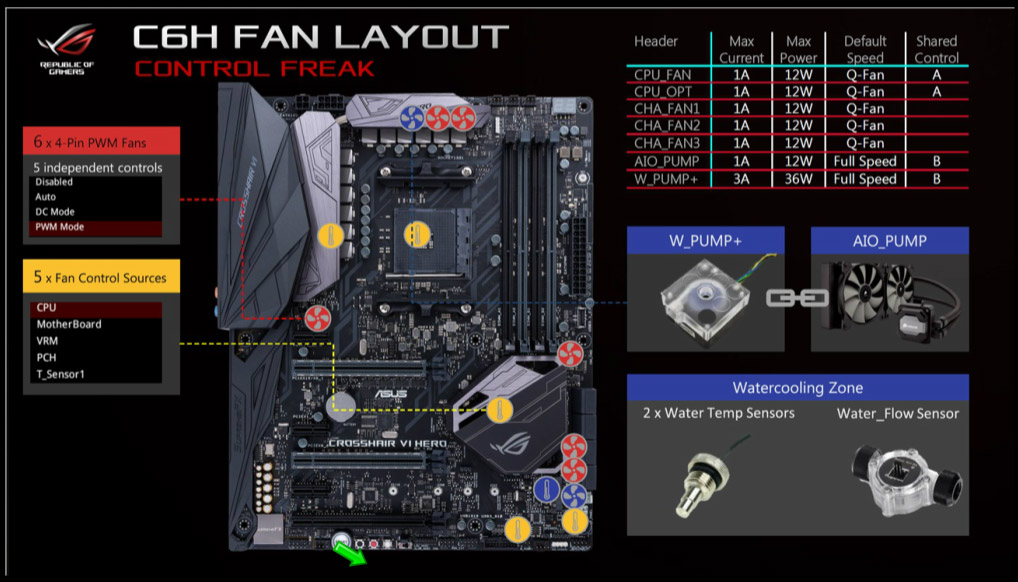 ASUS also showed off the Crosshair VI Hero's comprehensive fan control capability, totalling six 4-pin PWM fan headers, five of which are independently controlled. CPU_FAN and CPU_OPT share control while a pump exclusive header operating at a 3A max current and 36W of power will be also available for enthusiasts. Aside from having the ability to calibrate and create fan profiles, ASUS is also introducing temperature input mapping so that each fan header responds accordingly to the temperatures.
There is great news for modders too since ASUS' motherboards are 3D printer friendly with a unique patent pending design so users can create their own attachments and modify the motherboard. ASUS demonstrated this feature on their booth at Computex last year with several examples from other modders utilizing Intel Republic of Gamers motherboard. The new AMD Ryzen AM4 CPUs as well as new AM4 motherboards are expected to launch sometime next month so now those who have been waiting with baited breathe do not have to wait too long anymore.