Specifications and Packaging »
Introduction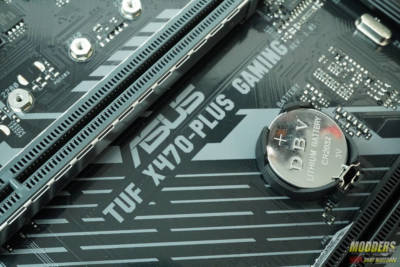 Back when AMD released the 990FX chipset, the ASUS Sabertooth 990FX was one of the best boards you could get on that particular chipsets. Since then, the TUF series has evolved into the TUF series we see today and dropped the Sabertooth branding. But that doesn't mean the quality has dropped, does it? The TUF series boards are still designed with military-grade TUF components such as TUF MOSFETs, Chokes, and Caps. In addition, we now get the benefit of the TUF Gaming Alliance, a partnership between several reputable companies such as Ballistix, Cooler Master, Corsair, G. Skill, In Win and Thermaltake. These companies are also producing TUF branded components and cases. With the TUF Gaming Alliance, you can design and build a fully TUF branded PC.  Now, that's all well and good, but aesthetics aren't everything. In the end, its all about performance.
The X470 TUF-Plus motherboard sports the AM4 socket and supports second-generation Ryzen processors and seventh generation Athlon processors When the first generation of Ryzen processors launched, they were a massive upgrade from their previous Piledriver architecture. However, the first generation wasn't without its faults. Any early adopter will remember the memory issues we all suffered, as well as its subpar overclocking capabilities. Now, with the second generation here, we'll see if these issues were addressed or not. Using AMD's Ryzen 7 2700, we put the X470 TUF-Plus through our suite of benchmarks.
Review Sample Provided By: ASUS
Product Name and Website: ASUS TUF X470-Plus Gaming
Product was given in exchange for work to produce review.