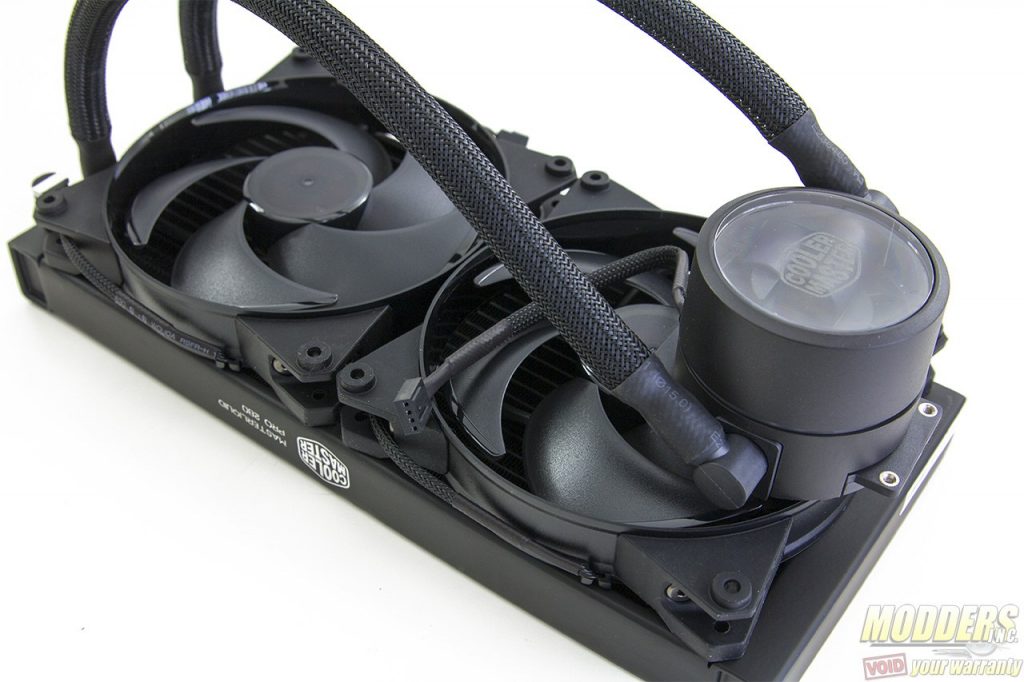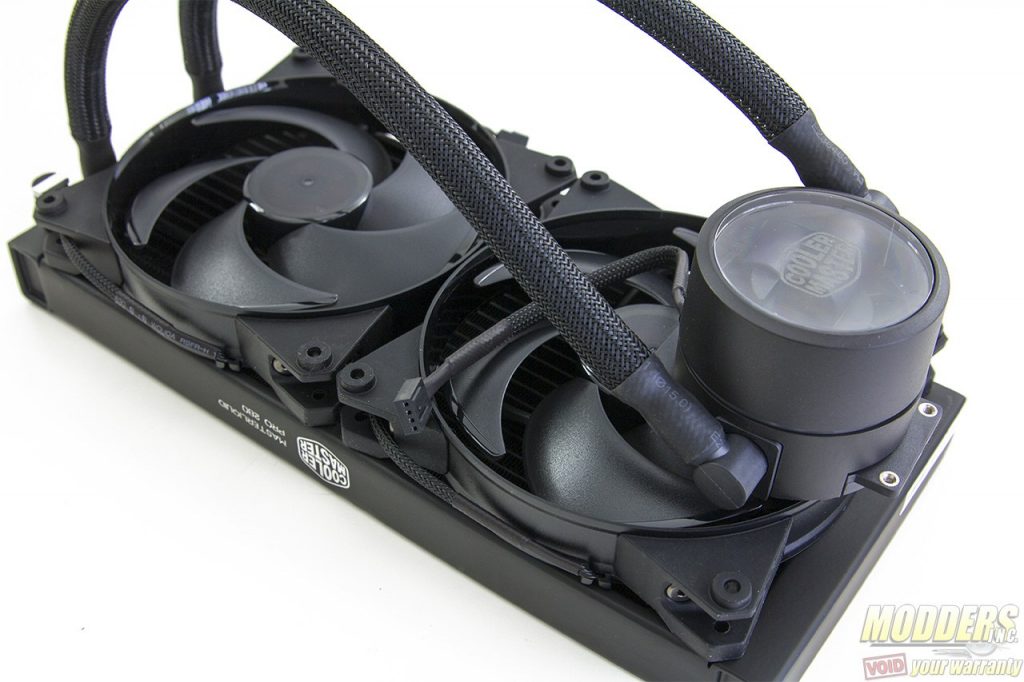 Intel has a new 200-series motherboard chipset line and AMD is about to release their new Ryzen AM4 platform so many users are curious to know whether their current CPU coolers are compatible or which heatsink to purchase that would fit these mainboards. Cooler Master has made released a CPU cooler compatibility list to clear up to current and future owners of their CPU cooler product line which will be compatible.
Intel Kaby lake is using the same LGA115x socket size as Z97 and Z170 mainboards so any CPU cooler compatible with Haswell or Skylake will be compatible as well. This means every single Cooler Master CPU cooler that is available will be able to fit without any issues. Please be aware however that the Intel Kaby Lake i7-7700K runs quite a bit hotter at stock considering it is a 4.2GHz processor (4.5GHz turbo) under AVX load so you would need powerful coolers for that and that is a different thermal-headroom type of compatibility limitation than the physical socket-based one.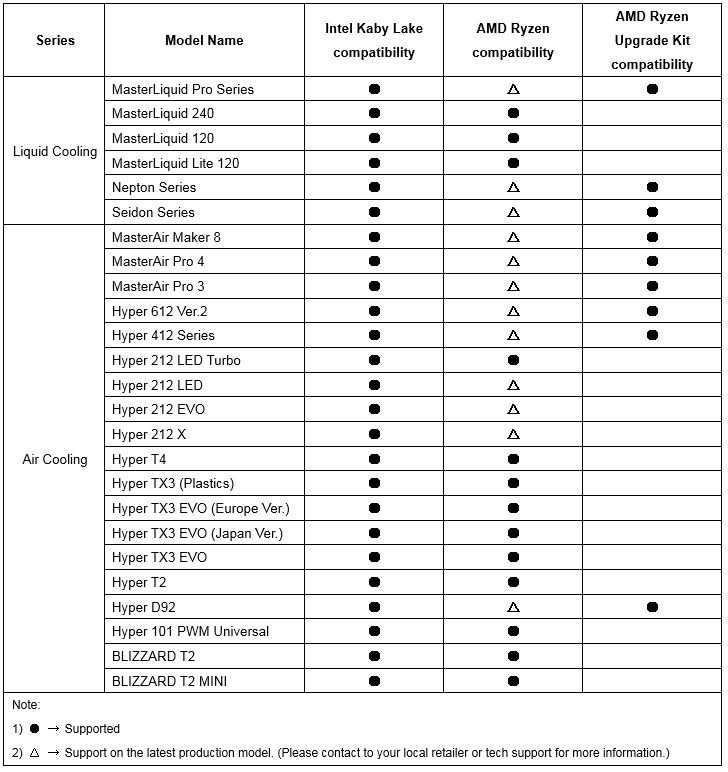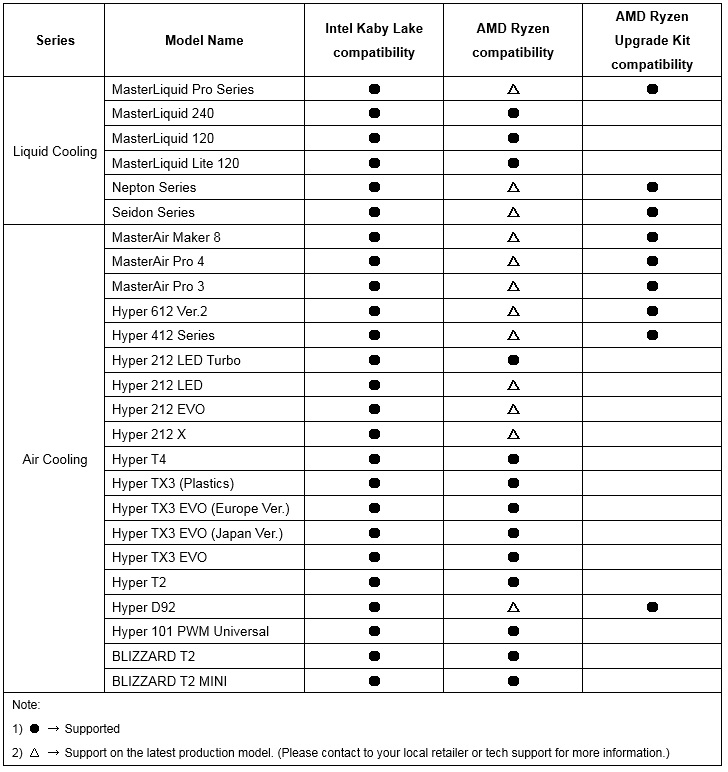 Due to increased traces required for the increased pin-count on AMD Ryzen AM4 motherboards however, the mounting holes are much more spaced out so heatsinks that will require the removal of stock AMD Ryzen AM4 backplates will need an upgrade kit. Cooler Master provides upgrade kits for most of their models including the Nepton, Seidon and MasterAir series with the exception of the Hyper 212 LED, Hyper 212 EVO and Hyper 212X. Users would have to contact their local retailer or Cooler Master tech support for more information.  Although those who are purchasing new Cooler Master coolers would be glad to hear that they offer AM4 support out of the box on the latest production model version of these coolers.