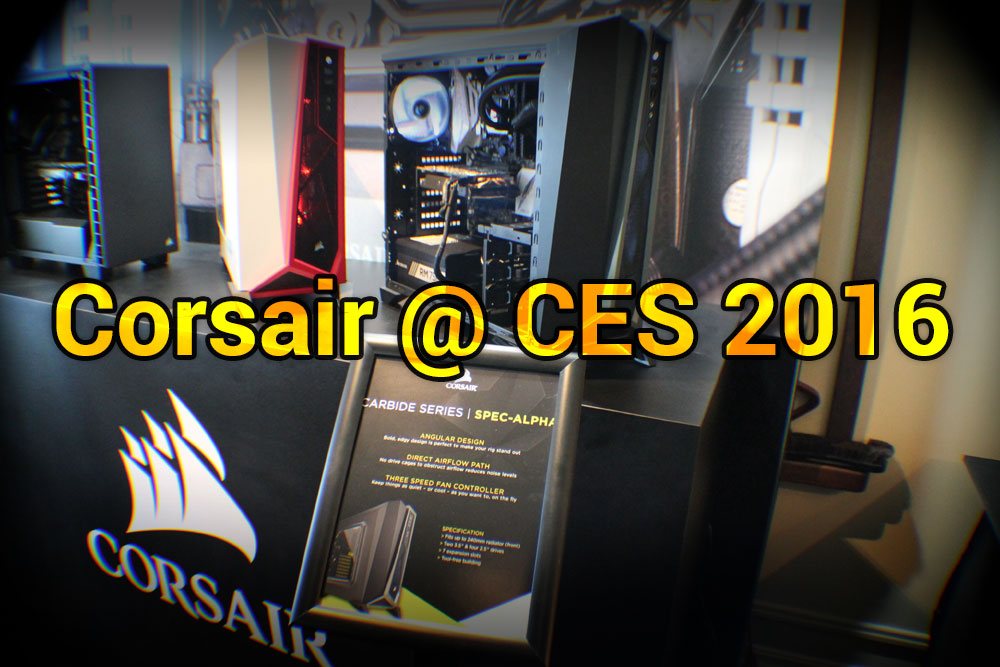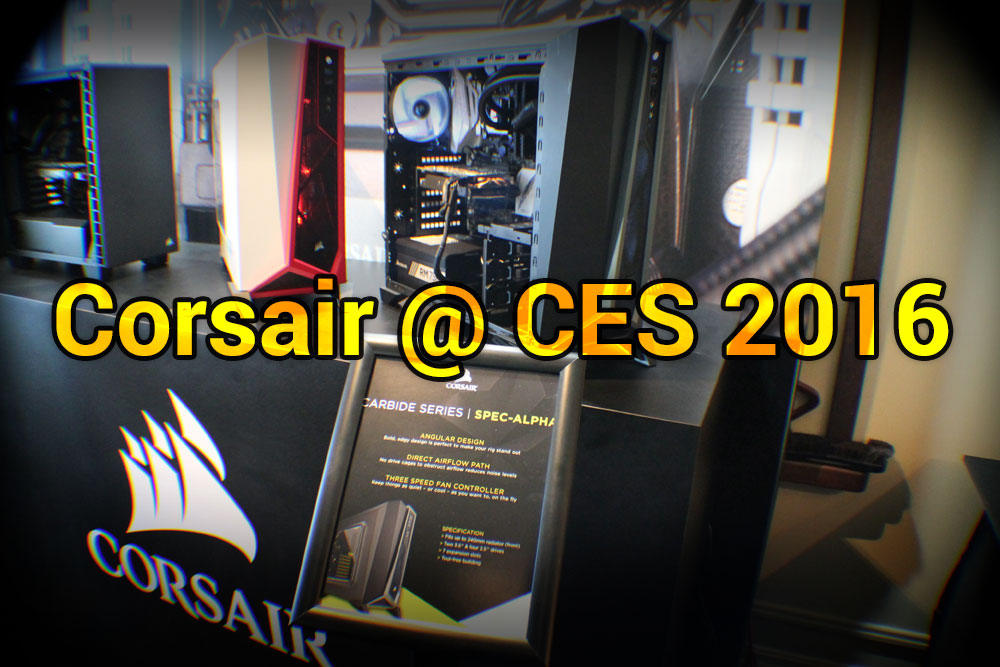 Corsair's suite at CES 2016 this year seems to be all about gaming. Front and center was their Bulldog PC, designed for the living room and can handle 4K gaming. The Bulldog's compact form factor requires special, equally compact components such as the Corsair SF600 SFX power supply  and Corsair H5SF liquid cooling system. Even the graphics card is cooled with Corsair's HG10 adapter to outfit with a 120mm AiO. The basic Bulldog kit is available for $399 and includes the Bulldog chassis, H5 SF liquid cooling system, the SF600 SFX power supply and a Z170 motherboard. Without the motherboard, the Bulldog kit is also available for $299.
The compact Corsair H5 SF liquid cooling system lends itself to other compact builds as well including this Radeon NANO ITX system. The H5 SF uses a blower style fan that blows into a compact radiator saving space and is able to be mounted where typical 120mm radiators cannot go.
Also announced are two new cases: Spec-Alpha and 400Q. The Spec-Alpha is an affordable gaming case featuring 240mm radiator support and great airflow for only $69.99. The design was inspired by the Bulldog and has been described by Corsair as basically a desktop version of the Bulldog case design. The aggressively angular look is new for Corsair who until now has been making more traditionally boxy case designs. The Spec-Alpha comes in either black red and white or black and silver version. A black and yellow version was also on display at CES. The 400Q on the other hand is designed with silence in mind. It is a compact mid-tower case with plenty of space and fan/radiator mounting options. A clear window 400C variant is also available.