Putting it Together »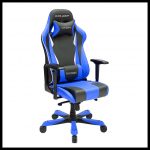 The DXRacer "King Series" is a chair catering to the larger PC gamer in the audience. The body ergonomics of persons outside of the 80th percentile of body size type are way different than the dimensions needed for typical sized persons. Being a king sized person myself (6'8″, 260lbs), I am very sensitive to ergonomics in seating technology. Does the DXRacer "King Sized" edition have what it takes to keep my posterior put for long periods of time…. in comfort? Read on!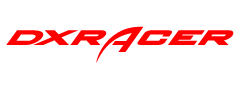 Founded in 2003, DXRacer was originally building high quality racing car seats. The styling influence is self evident when looking at the physical design and construction of their computer seating choices. I often wondered why someone hadn't put a racing seat, or sport car seat onto an adjustable piston…. and here comes DXRacer! All of the chairs are built around a steel frame, memory foam and quality components that make the chair comfortable, durable and safe. Which, I can guarantee you that if you were to compare their construction techniques against many of the other so called ergonomic chairs out there that people are using, you would find your chair sorely lacking. Here is a quick link to explain more. There is a lot of thought and engineering that goes into their chair construction, and the choices made for the various designations. So, lets discuss my review of the chair and how this will go. Being as large as I am, I quickly found out that cramming my large frame into regular sized office chairs led to pain. Back and hip pain from improper support, neck and shoulder from inability to properly adjust the height for my work surface comfort. There are complete use studies on this, if you are not aware of them. They may help you determine what you need to do in order to diagnose your pain. OSHA has lots of good summary info on this subject. Computer gaming is a long term, relatively sedative experience. The ergonomics of chairs directly affect how long you can sit, and how comfortable that is. If you are in pain while gaming, its distracting… and bad. You need to be comfortable. And the larger you are, the more difficult it can be to find seating that is precisely that, comfortable over the long term.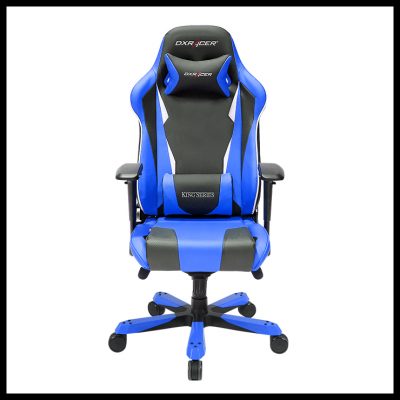 My review will focus on how my body (6'8″) works with this particular model of the DXRacer King Size, the OH/KX28/NB. I also did some quick comfort testing on body types that were smaller than the target market, to gain that input. From a baseline standpoint, I typically user a Herman Miller Aeron "C" type chair for my daily comfort. Those that know the Aeron, know that pretty much everything else is compared to it. And being that the Aeron is where I am coming from, you may have a better understanding for my commentary and comparison. My front part of the review is what you can expect upon delivery, while the middle to end part will be construction, seating comfort and opinions on the chair (both initially as well as over time). In the end, I will give you the cold, hard truth on the King Size chair, all the positives and all the negatives, but I hope you will find this useful. Annnnd, on with the review!