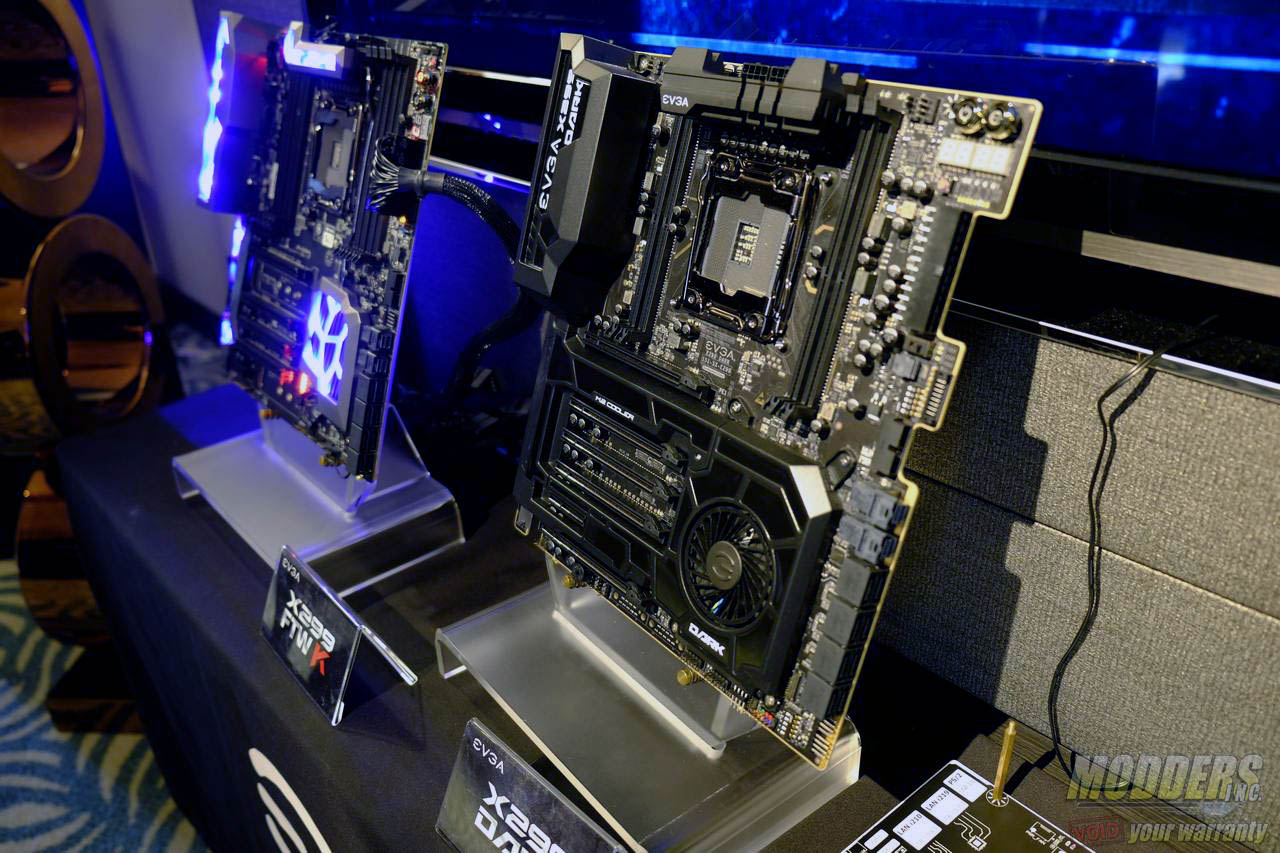 Motherboard and video card manufacturer EVGA was primed and ready for X299, showcasing their entire line at their Computex 2017 suite. This includes three motherboards including the X299 micro, X299 FTW K and the flagship X299 DARK.
EVGA X299 Micro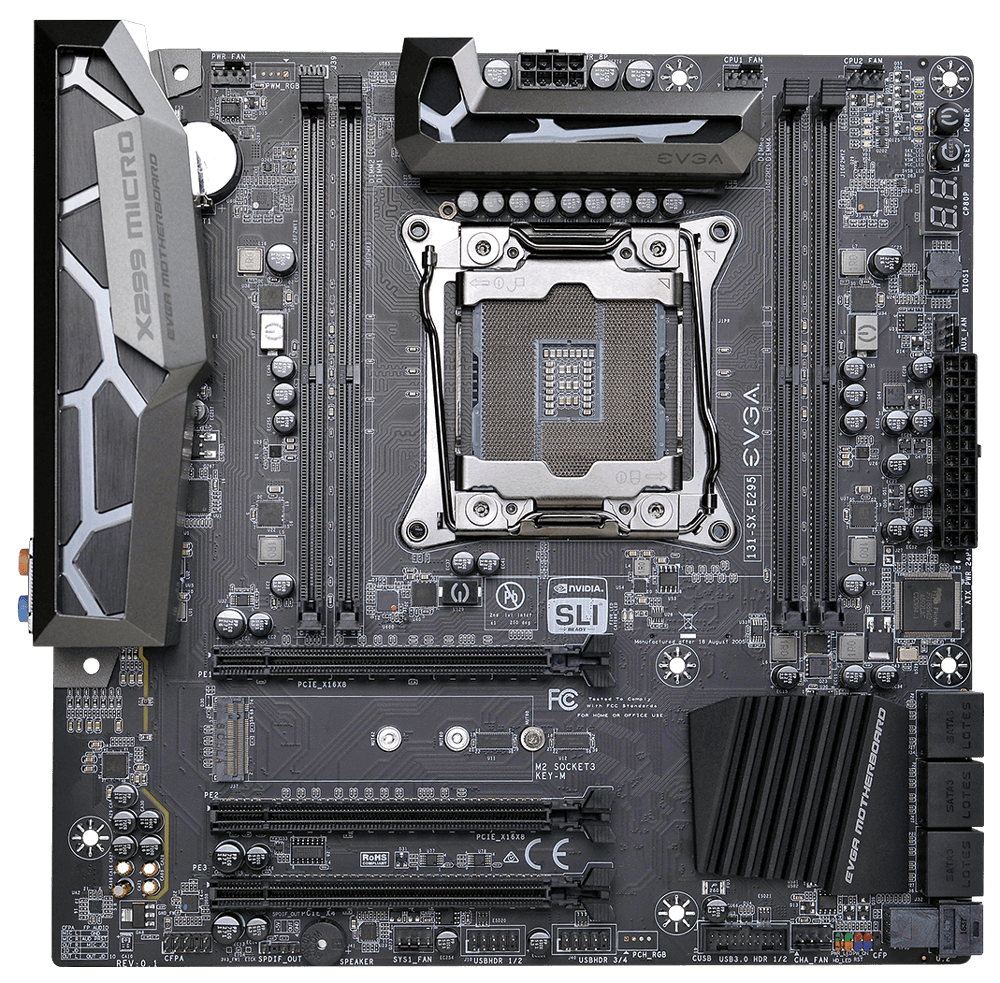 The X299 Micro is a micro-ATX motherboard armed with a 12-phase digital VRM and four DIMM slots. The compact form factor limits the amount of PCIe slots it can have, but the X299 micro uses it for storage instead. There are six SATA3 6G ports, an onboard U.2 and an onboard M.2 slot supporting NVMe PCIe x4 drives.
An onboard debug LED/CPU temperature is present, as well as on-board power and reset buttons on the upper right hand corner. As with most motherboards these days, it has onboard RGB header support.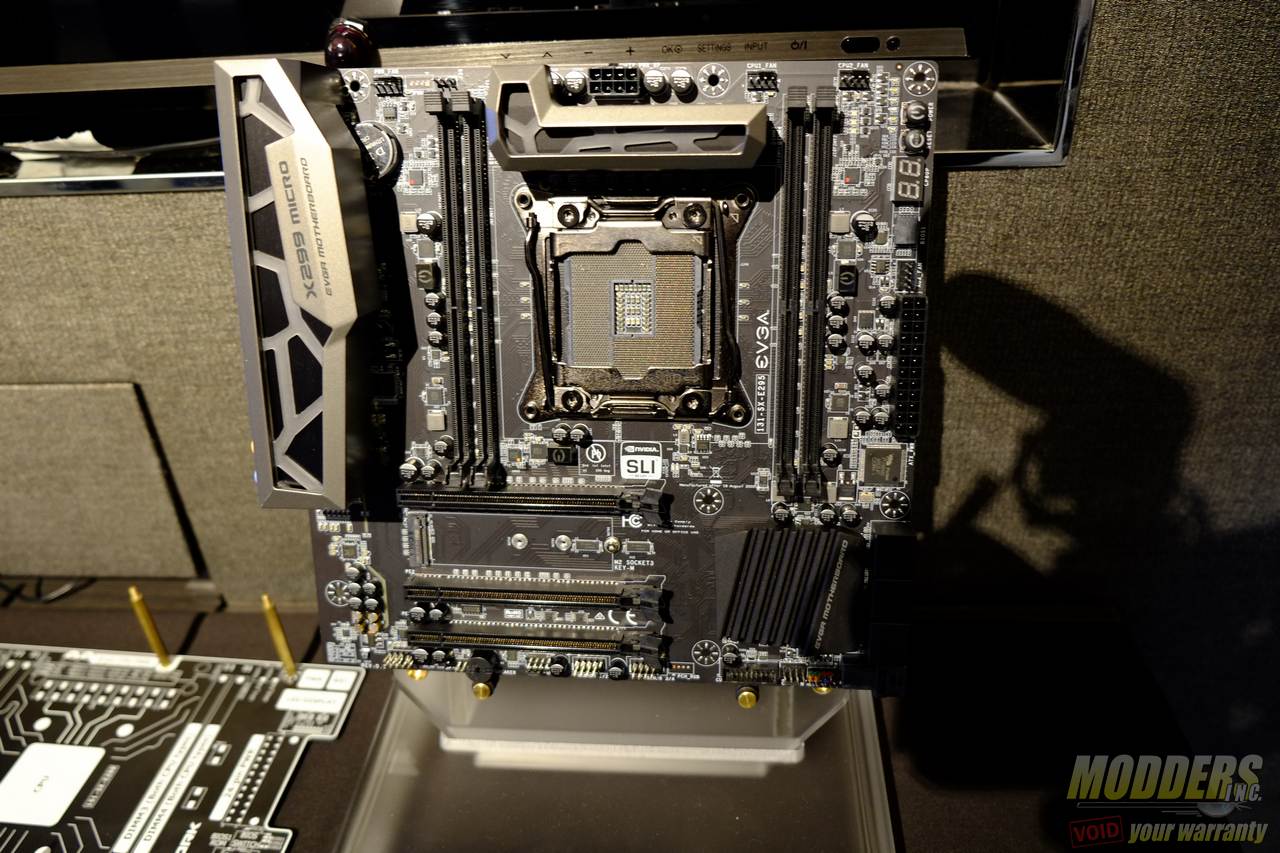 EVGA X299 FTW K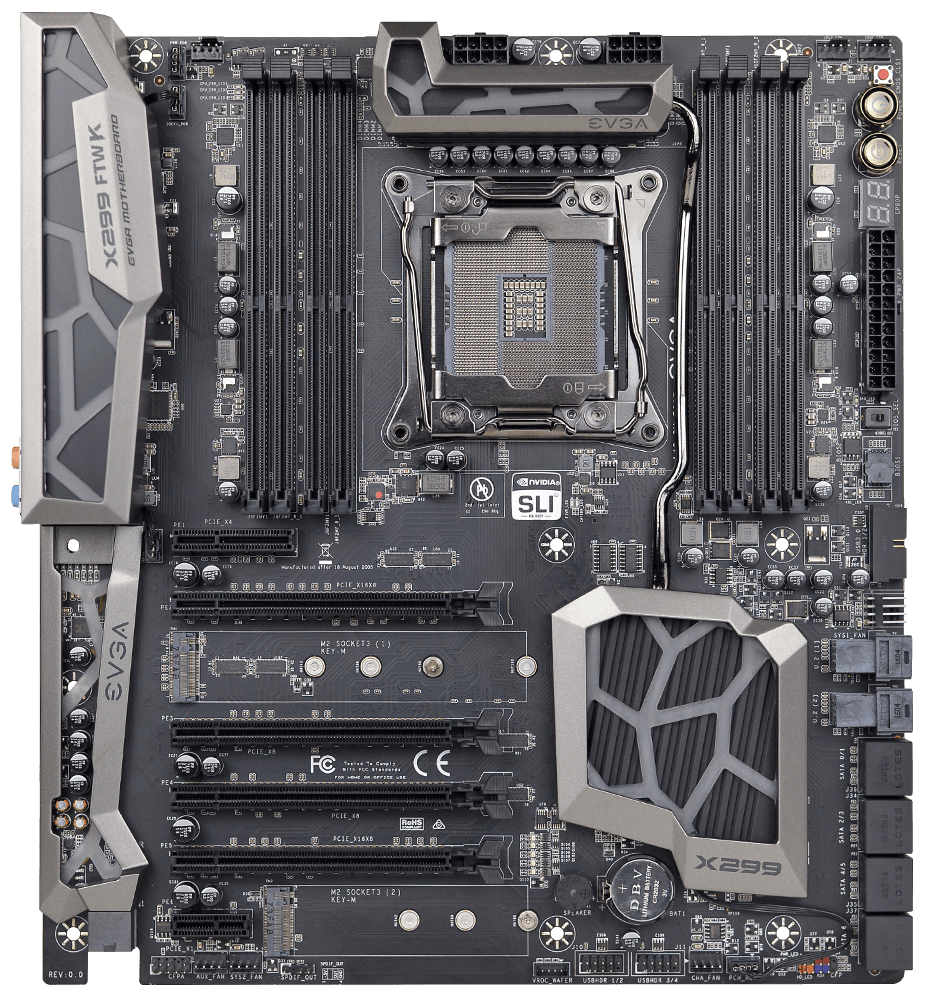 The EVGA X299 FTW K has all the features of the X299 Micro but has an additional U.2/M.2 slot. Two more SATA3 6G ports are present for a total of eight. The DIMM slot count is also increased to eight.  It also has on-board debug LED/CPU temperature monitor with power and reset buttons, but adds a CMOS reset button as well. Additional 8-pin power connectors for the CPU and additional 6-pin PCIe power are available for overclockers who want to feed the X299 FTW K more juice.
The VRM cooling system is also beefed up compared to the X299 Micro, having a dark nickelplated heatpipe running from the VRM heatsink to the chipset heatsink. Additional PCIe slots are also present, with four physical PCIe x16 available, as well as a PCIe x4 and a PCIe x1 slot. It uses an E-ATX design, with a 14-phase VRM, dual-BIOS support and Killer Network NIC.
EVGA X299 DARK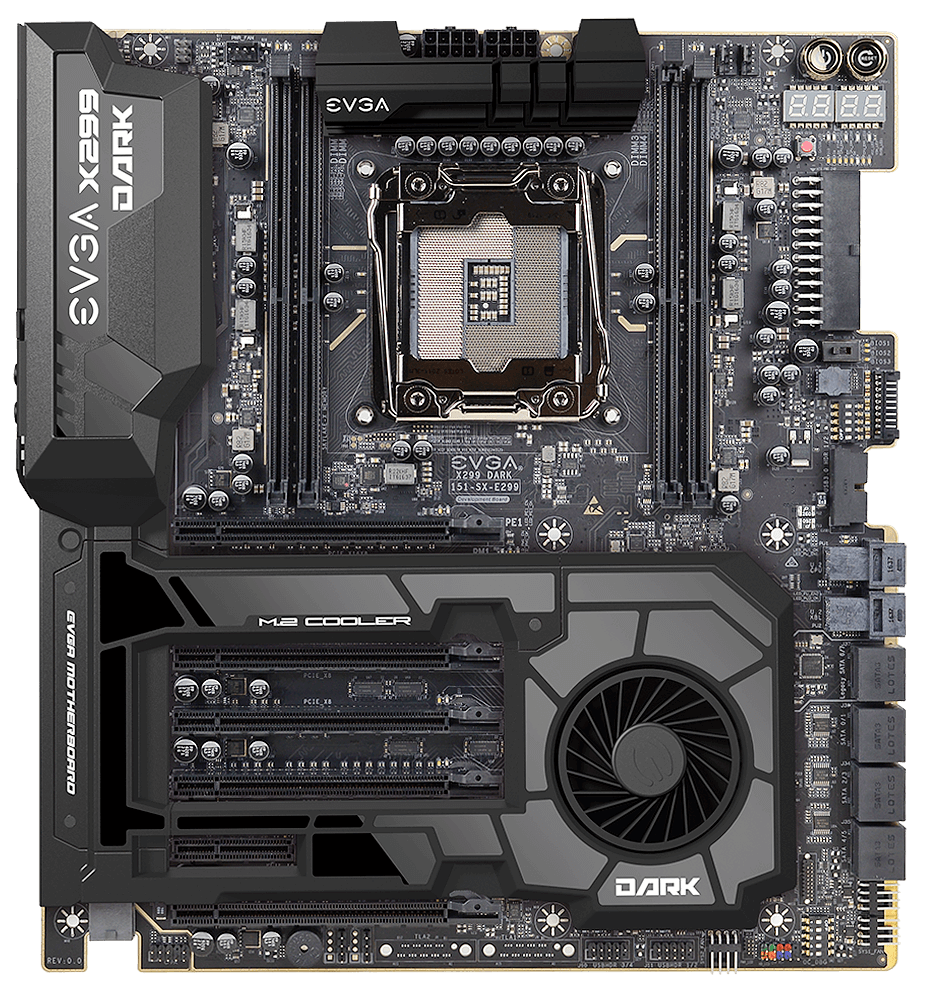 The new EVGA flagship X299 DARK is a thoroughly unique mainboard with its non-standard form factor. First the 24-pin is recessed and angled. The same is true for its USB 3.0 and the two fan headers, with the auxiliary PCIe power headers. An additional port80 debug LED is present, but reduces the DIMM slots to four since it is primarily for overclocking.
The X299 Dark utilizes a 10-zone temperature monitor, similar to EVGA's iCX cooler line. It also features and is bundled with a bench stand plate. There is also an EV-bot connector, triple BIOS support and 14-phase digital VRM design.
For those who want to use it for day-to-day use, it also has fancy audio and extra storage. It is equipped with a Creative Sound Core3D Quad-core audio with 8-channel output. A dedicated M.2 cooling with a fan on the chipset piping in air to the M.2 drive is also present.