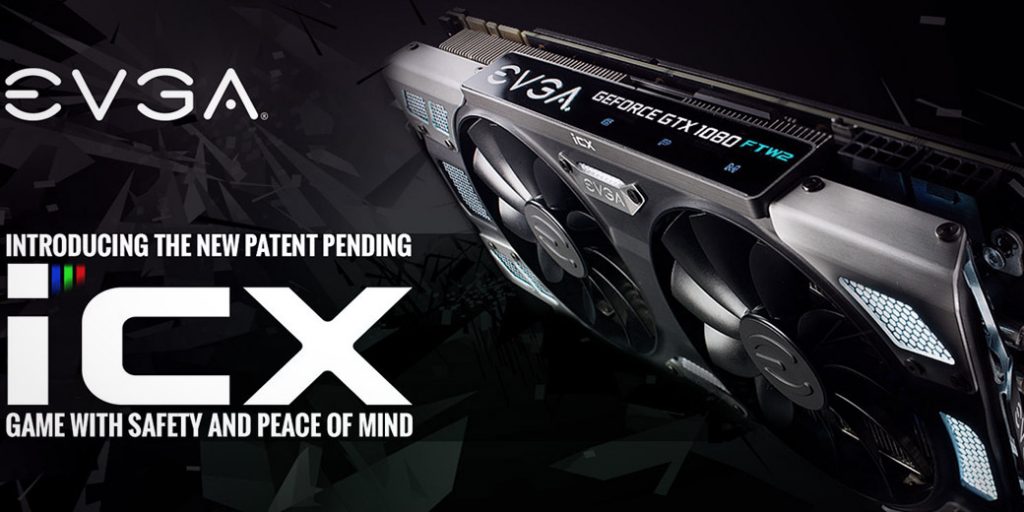 EVGA gave a preview of their iCX technology at CES Las Vegas earlier this year but have finally officially announced their latest efforts in providing comprehensive video card monitoring and temperature control. EVGA iCX technology is a combination of a new PCB design, nine additional thermal modules, purposefully-directed airflow chambers, newly designed die-cast baseplate and backplate, and comprehensive control via EVGA Precision XOC. EVGA claims a total of 11 global patents have been granted and/or pending with regards to the technology implemented.
The move is a good response in terms of giving users "peace of mind" after the VRM fiasco several months back when EVGA's FTW cards were reportedly catching fire. With iCX technology, users can monitor not just their GPU temperature and memory module temperatures but several crucial zones on the video card PCB as well including the VRM area. Aside from the sensor upgrade, having advanced asynchronous fan control via EVGA Precision XOC is also giving users unprecedented control of how airflow is distributed on the card. Users can set independent fan curves for each fan depending on their preference. For those who do not want to set manual fan curves, EVGA has also made it so that the left fan responds directly to GPU temperature while the right fan responds directly to VRM/memory temperature changes when set in auto-mode. This ensures no one zone is starved with cooling in the expense of the other.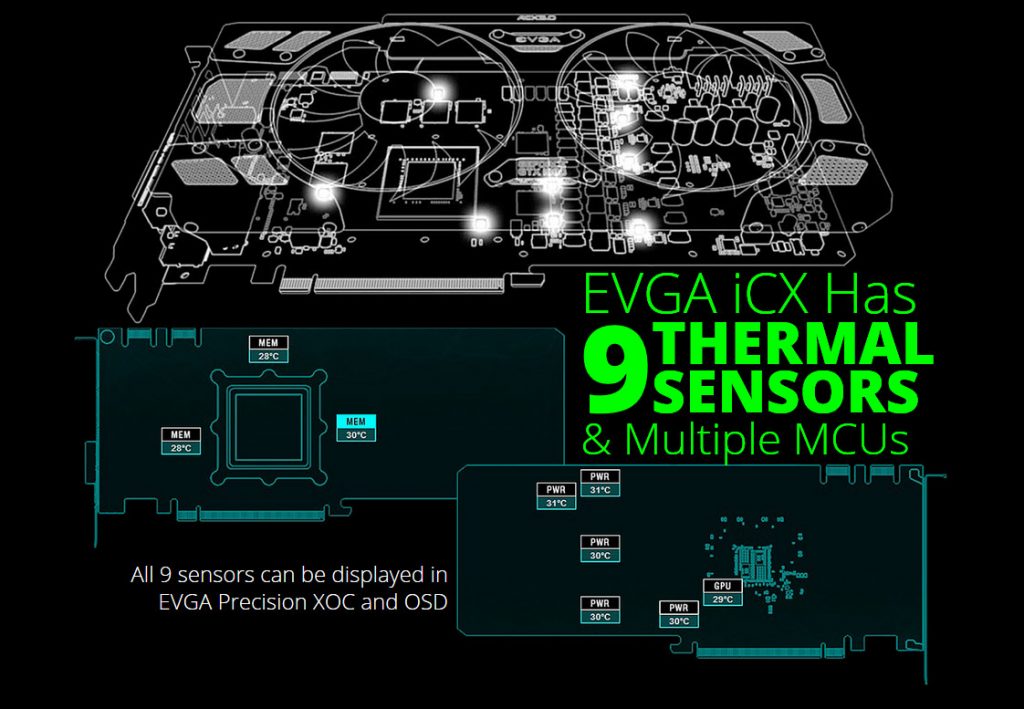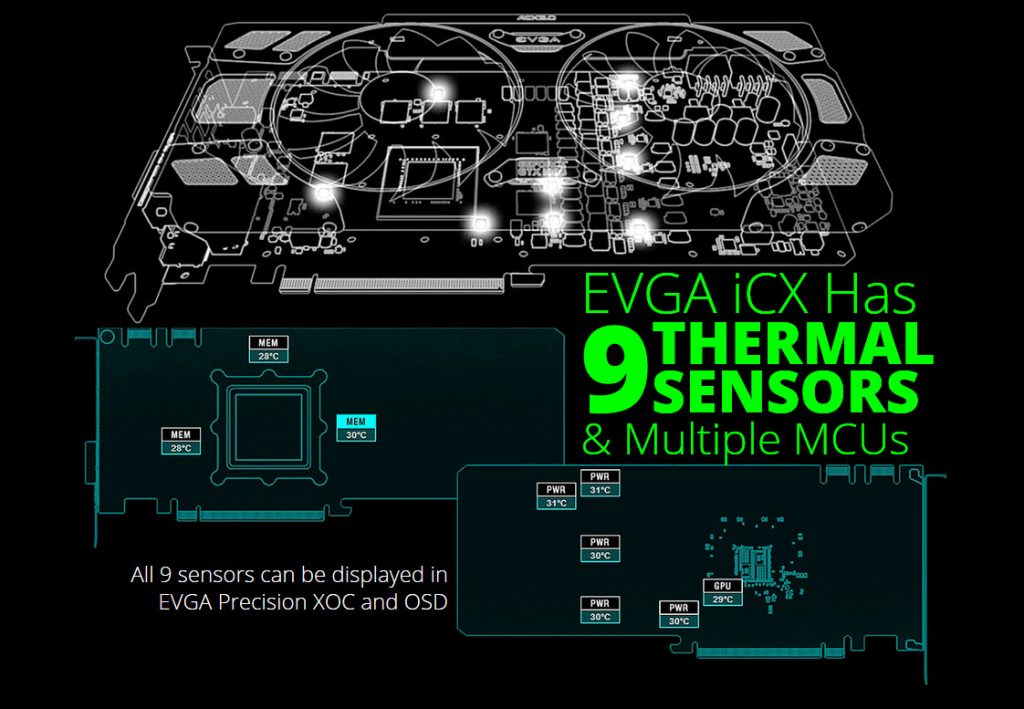 EVGA did not completely forget users who prioritize eye candy as well so they have made the new EVGA iCX video cards able to sync with EVGA CPU coolers equipped with RGB LED color functionality. Each iCX card is also equipped with a die cast form fitted baseplate as well as backplate, not only for aesthetic reasons but also for additional thermal buffering. The solid baseplate is now equipped with an interlaced fin design for optimal heat dissipation instead of just having a solid non-descript block. The heatsink fin design itself has also been altered to properly direct airflow via an L-shaped bend on some areas.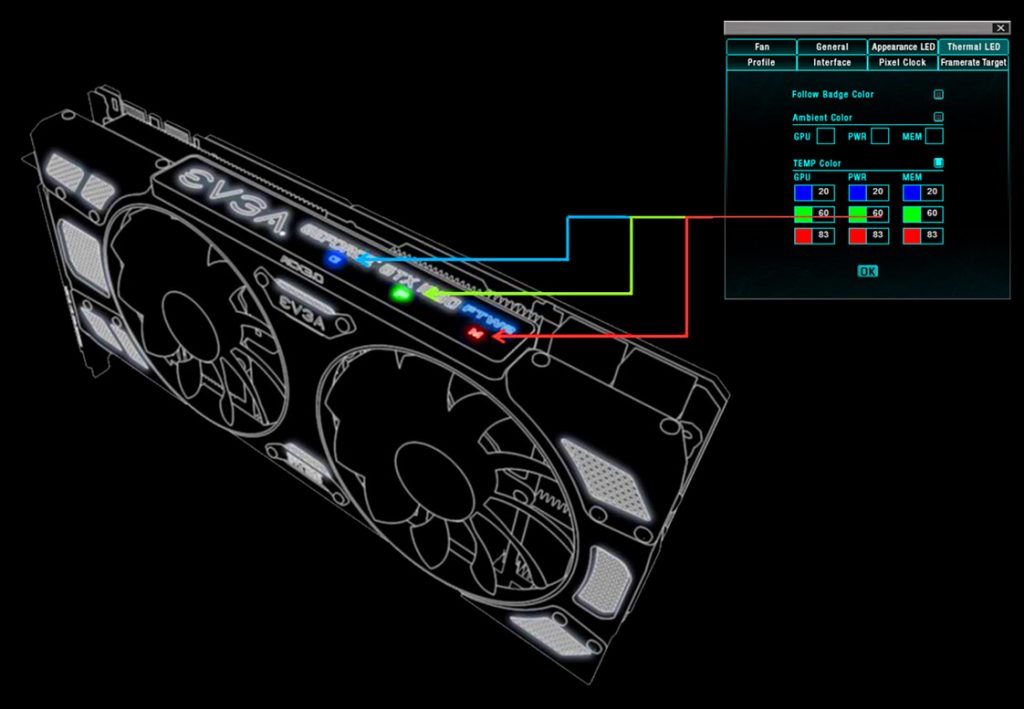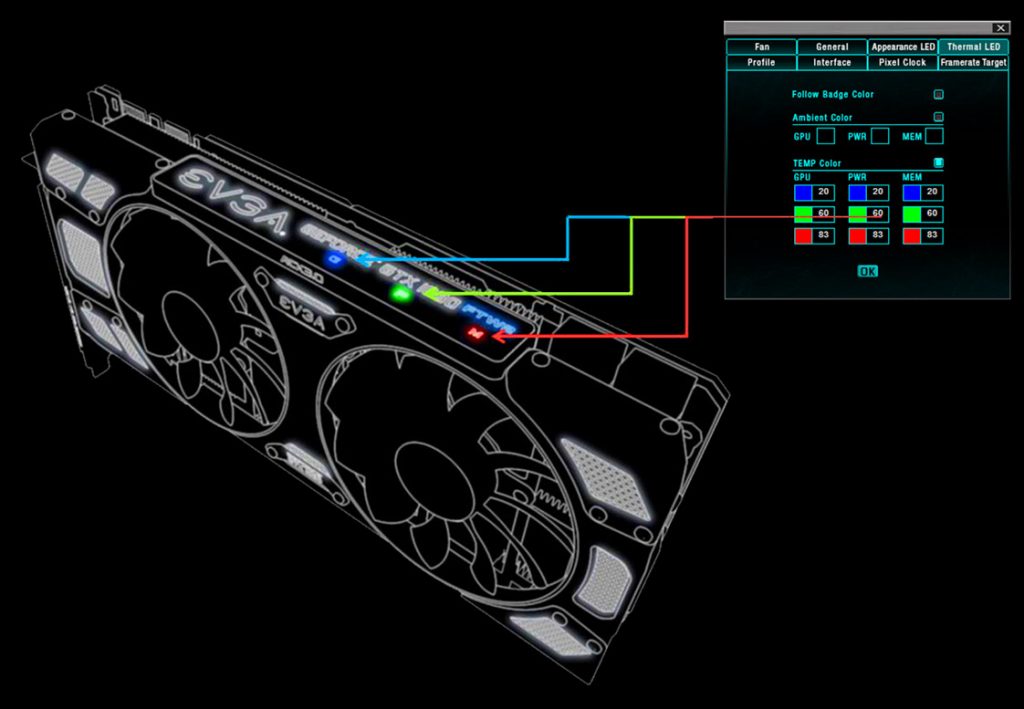 For further peace of mind on top of all this, EVGA has implemented an LED color code system that indicates the thermal level of the GPU, VRM and Memory areas which users can customize via EVGA Precision XOC if wanted. This thermal LED indicator is located right on the side where the LED badge is so it is easy to see and monitor without having to launch EVGA Precision or any thermal monitoring software. Users can set three color-level indicators: blue, green and red, to indicate idle, normal and high temperature loads. EVGA has also added one more layer in terms of protection in the form of fuses so that it kicks in and shuts down the card, before any flames erupt when too much current is fed to the card.