Cooler Master announced the JAS mini. JAS mini is premium aluminum stand for your iPhone* or iPad* mini.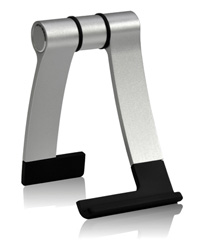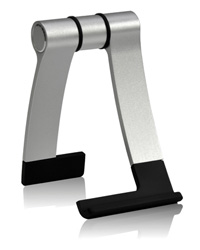 Compact . Foldable . Portable
An impressive little wonder, the JAS mini display stand allows you to quickly turn a small space into the focal point of a room. Watch, work, play, and chat from the comfort of the stand. JAS mini elevates your device and positions it at a more comfortable viewing angle so you can focus on what's important to you. This height can be adjusted between 0°-135°. Its minimalist design ensures that it remains very light and compact for travel. JAS mini weighs in at a featherweight 66 grams or 2.3 ounces. The high quality aluminum finish makes the JAS mini a perfect companion for your iPhone* or iPad* mini. It also supports any tablet or smartphone up to 8".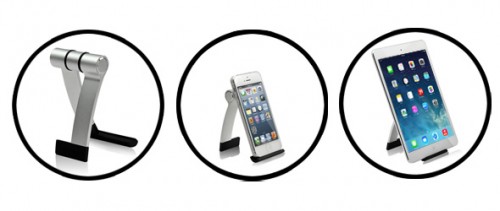 Apple Store Exclusive
JAS mini will make its debut both online at Apple.com and at Apple retail stores.
For more details on the JAS mini, please visit http://mobile.coolermaster-usa.com/landing/jasmini/