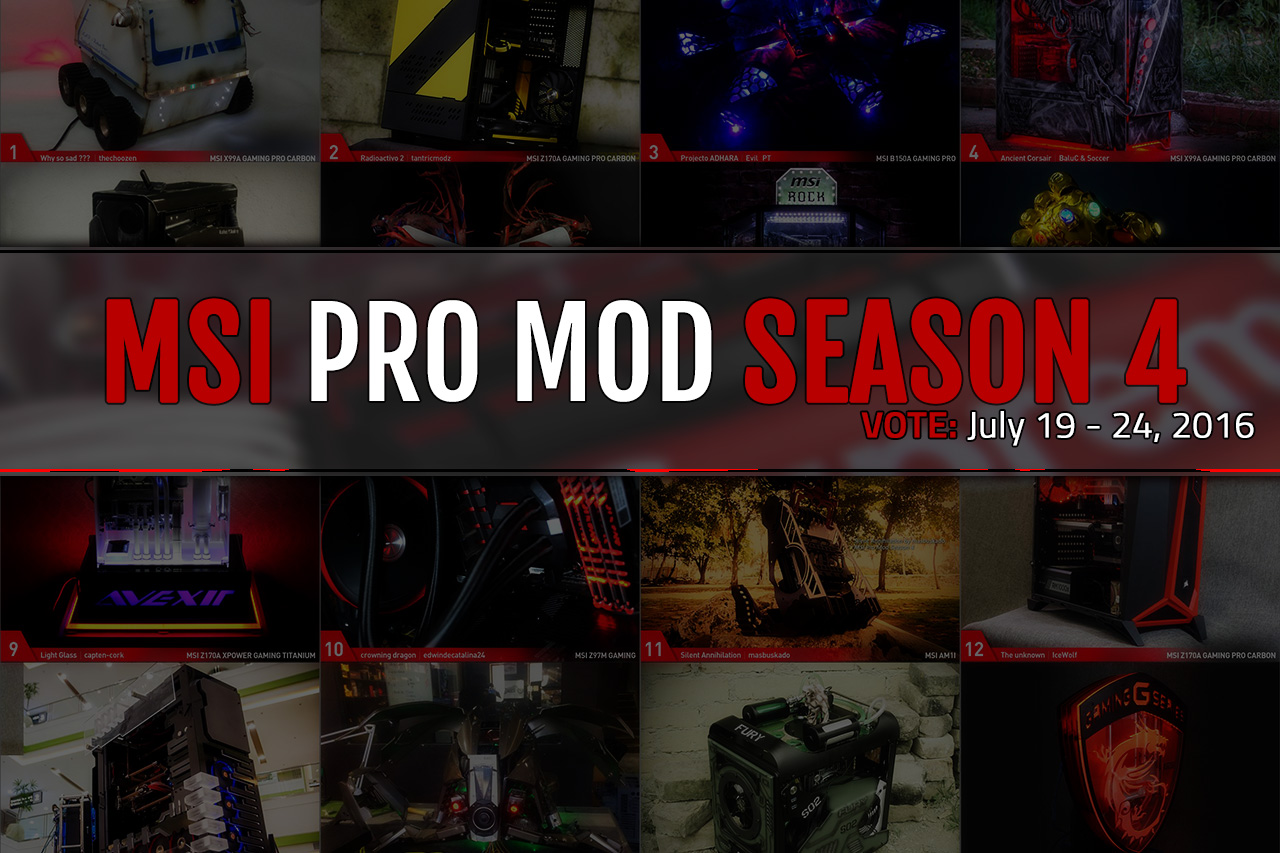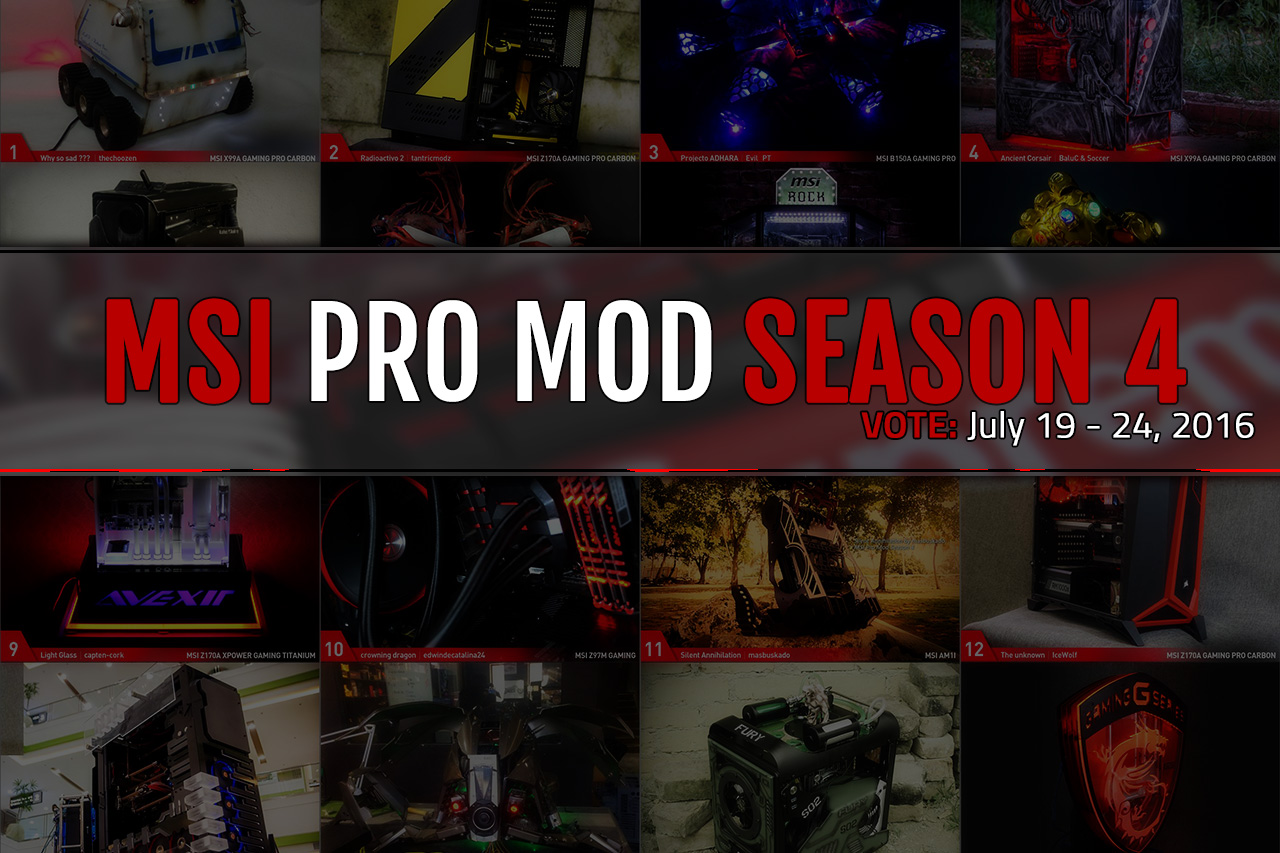 The time has come to vote for the winner of MSI's Pro Mod Season 4. Modders from around the world have designed unique casemods integrating the "RGB" theme of this season, allowing the entrants to have free rein to interpret what it means in their own way. The judging panel, comprising representatives from MSI and professionals from the DCMM, will select the winners based on each entry's relevance to the chosen theme, creativity, overall design, technique and worklog.  There is of course a certain percentage from public voting and the voting period is from July 19 through the 24, giving a chance for voters to win prizes as well which include: MSI Dragon Family,Corsair 400C Case,Corsair RM850X PSU, Corsair Dominator Platinum 4x8GB 3000Mhz DDR4 and Corsair M65 Pro RGB Gaming Mouse. Additional prizes will also be given out for the champion prediction round which includes more Corsair products.
The entrants for this season:
How to enter?
Click here to vote: https://www.facebook.com/MSIHQFANCLUB/photos/?tab=album&album_id=1174535569234938
1. Leave the number of your favorite case mod on the comment section of the link above.
2. Like the post.
3. Share the post on your Facebook. (in public setting) & Tag 2 friends #MSI #MSIPROMODS4 on your post.
* Vote Duration: July 19 – 24, 2016.
* Vote Prize: MSI Dragon Family, Corsair 400C Case, Corsair RM850X PSU, Corsair Dominator Platinum 4x8GB 3000Mhz DDR4, Corsair M65 Pro RGB Gaming mouse.
*Head to MSI PRO MOD Season 4 competition landing page to see the details https://goo.gl/mv9Iw8 #MSIPROMODS4
Giveaway sponsors: Intel, DCMM, 3DGence, Corsair
Worklog links for all the entrants: