News and Articles
Patriot and ACPI Form Comprehensive Customer-Centric Company
Leverage the combined strength of both companies to bolster productivity and customer satisfaction.
Patriot has merged ACPI, integrating the resources and strengths of both parties. The merger has been in effect since May 1, 2022. With this new partnership, both companies will work in tandem with the ultimate goal of making the newly formed dynamic a force to be reckoned with in this competitive industry. Backed by their synergized resources, extensive research and development, manufacturing, marketing, finance, and human resources, this dynamic duo will provide Patriot Group with professional products and solutions for customers.


Patriot Group has garnered a reputation for designing, developing, manufacturing, and marketing high-performance memory and storage products and solutions. Its cutting-edge technology streamlines users and technologies of data applications for various verticals.
The Patriot Group executes its mission across various industries and market segments via its three leading brands, Patriot, Viper Gaming, and ACPI. Patriot offers the latest consumer memory and storage technologies, including DRAM, SSD, and flash memory. Viper Gaming features cutting-edge overclock-ready DRAM, high-performance SSD, and ultra-modern and sophisticated gaming peripherals that appeal to hardcore gamers. ACPI is the group's brand for industrial-grade storage solutions, providing flash storage devices for industrial applications and embedded systems with reliability and quality. Per the merger agreements, the combined entity will operate under Patriot Memory, Inc. and continue to market the Patriot, Viper Gaming, and ACPI.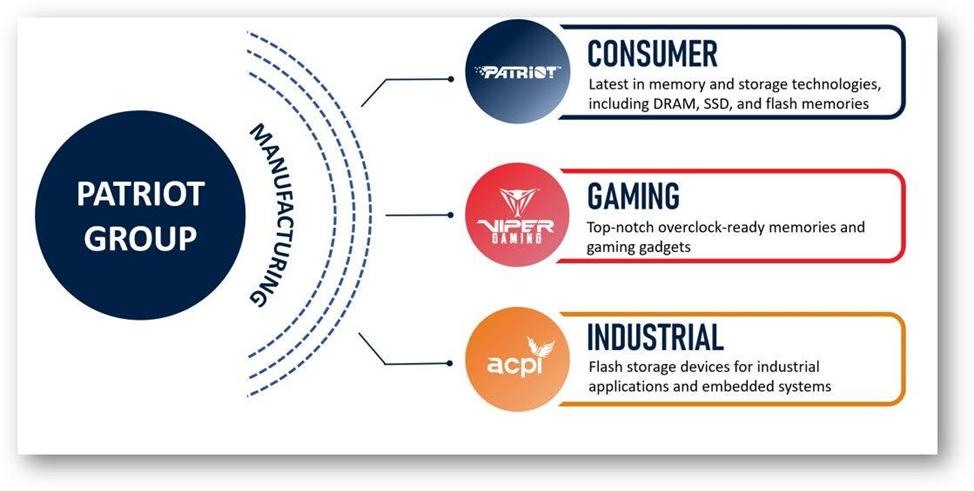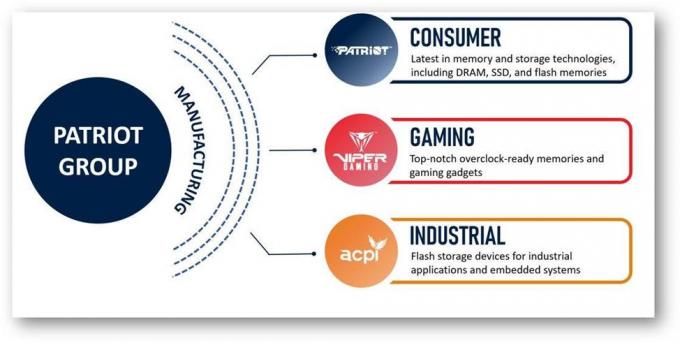 "Patriot is proud to team up with ACPI to broaden our customer base and bolster our already extensive suite of products. We are a customer-focused entity and always strive to be at the pinnacle of innovation to provide our clients with the best. With ACPI, Patriot Group is poised to redefine industries." expressed Patriot Group CEO, Jance Lu.
Patriot was pioneered in 1985, starting with its entrance into the DRAM OEM business. The company established itself as an industry leader with its consistency and dedication to providing high-quality products and solutions. Their recognition and bevy of loyal customers led them to rapidly scale into the Patriot Memory brand, introduced in 2004. Patriot continued to blaze a trail, and soon it became the tier 1 brand in the industry.  Following research and development success, Patriot VP4300 Gen4x4 M.2 SSD and Viper DRAM have become the best-selling products in the U.S.
ACPI Digital was established in 2003 and transitioned into the ACPI brand by 2011. ACPI has focused on delivering the best in the B2B market, providing flash storage devices for industrial applications and embedded systems. In addition, ACPI has introduced the Power Shield function to all its product lines, giving data integrity to protect from sudden power outages.