Gaming peripheral Tesoro launched their new Gungnir Black gaming mouse in North America, equipped with an optical sensor capable of up to 3500 DPI, 1000Hz polling rate and RGB LED illumination.  The Gungnir Black's LED function is programmable and users can setup up to 35 macro keys and 1600 recordable actions for storage on the 64Kb onboard memory. For more information, check out the official press release below:
Tesoro Launches Gungnir Black Optical Gaming Mouse with Customizable RGB Illumination in North America
Always Hit Your Target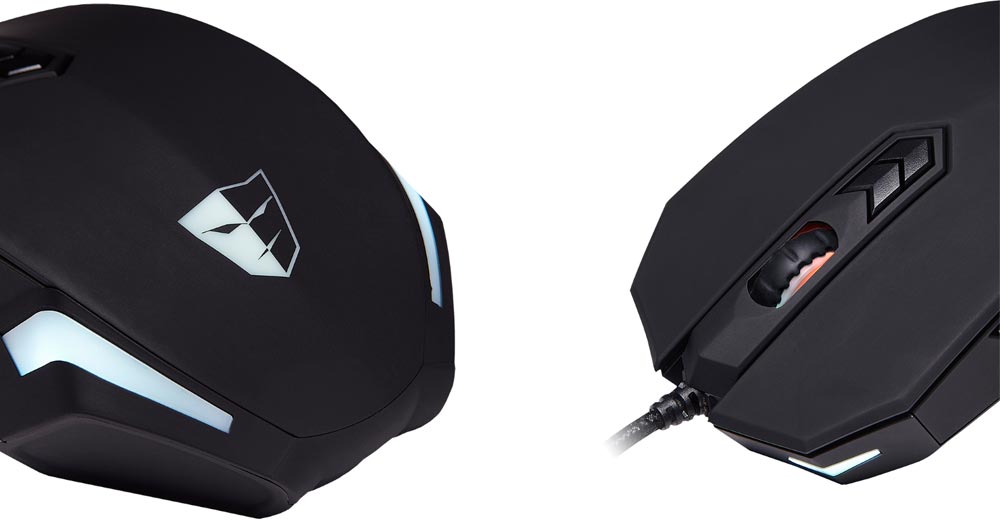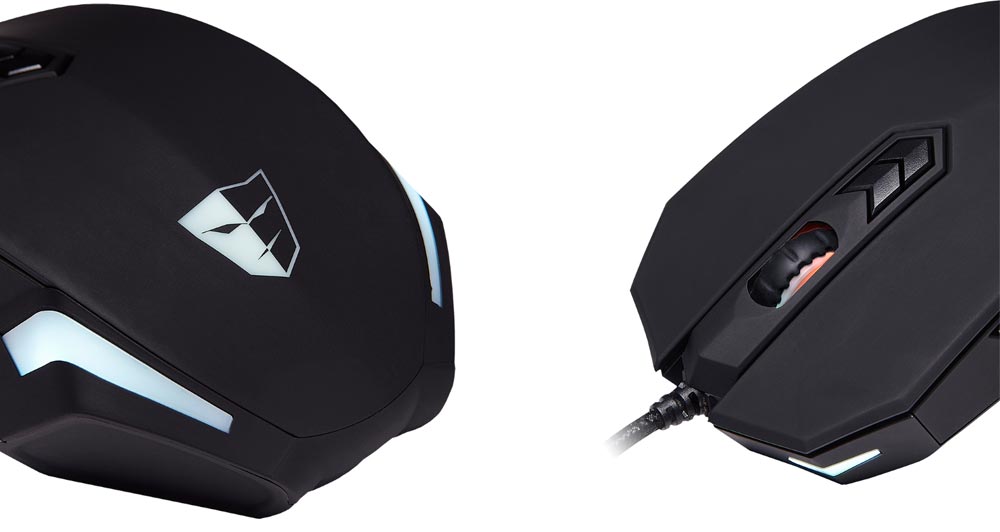 February 26, 2015, Milpitas CA, USA – Tesoro Technology USA Inc., a manufacturer of high-tech gaming products, announces the Gungnir Black optical gaming mouse with customizable RGB illumination.
Always Hit Your Target
The Gungnir Black is named for the spear Odin used in Norse mythology. It is said that the Gungnir is so well balanced that it can strike any target regardless of the skills or strength of the wielder. Much like the mythological Gungnir, the Gungnir Black with a 3500 DPI optical sensor ensures smooth and controlled movements when targeting opponents in the heat of battle.
Customizable Lighting and 7 Programmable Buttons
The Tesoro Gungnir Black has full color programmable LED illumination and fully independent and programmable buttons. 64Kb of onboard memory allows users to set up to 35 macro keys and 1600 recordable actions. In the included software, gamers can adjust the DPI, polling rate up to 1000Hz, and the illumination color.
Comfortable and Confident Control
The Gungnir Black comes with Omron Switch technology, which allows for tactile feedback and durability. Smooth Teflon feet ensure maximum precision and movement during game play. The ergonomic design and rubberized coating on both sides give maximum comfort and grip. Added touches like the gaming grade engine chipset, gold-plated USB interface, and braided durable cable make the Gungnir Black optical gaming mouse set to raise the limit in your gaming arsenal.
New Tesoro User Interface (UI)
The Gungnir Black utilizes Tesoro's new UI which has been redesigned to be more user-friendly. Gamers can easily adjust the DPI, record macros, set profiles, and change the illumination color. This new UI will soon be rolled out to the entire current Tesoro product line.
MSRP and Availability
The Tesoro Gungnir Black will be available in North America in March for the suggested retail price of $29.
Product photos and detailed specs are available at: http://www.tesorotec.com/gungnir-black/
About Tesoro Technology USA Inc.
Established in 2011, Tesoro Technology USA Inc is a team of multinational gaming enthusiasts with over 30 years industry experience with one objective – make ultra-durable products that give the best gaming experience. To achieve this, Tesoro conceptualizes products from the input and feedback from the gaming community, and then builds them using the highest grade components. As a gamers company, Tesoro continues to expand into new horizons and push the limit further with each product unveiling. To learn more visit Tesoro's website: http://www.tesorotec.com.