Thermaltake introduces from the same Massive series, Massive
TM Laptop cooling pad, designed with Thermaltake the first ever adjustable temperature sensor,
display control panel, aluminum design and dual 120mm temperature regulated fans to suit user's
preference in accordance with the laptop size or various heat generated points to create the best
thermal performance. The excellent ergonomic design makes the most comfortable viewing angle
Temperature Control Sensor and Panel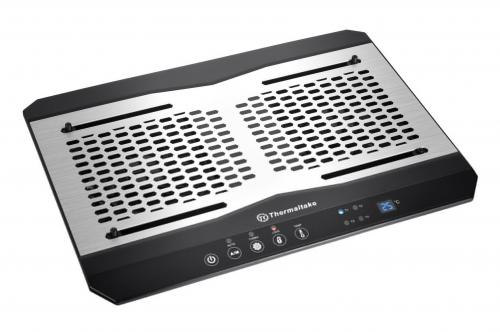 Massive TM builds with the first Thermaltake adjustable temperature sensor monitoring up to four
different areas, pin-point the hottest part of user's notebook (0℃~99 ℃). The easy and smart multifunction display panel that showing information from each sensor, as well as lock button and fan
Two 12cm temperature regulated fans built in the middle of Massive TM for maximum speed up to
1300 RPM, enabling laptop to produce cold air and create the best cooling performance.
Massive TM designed with all ergonomic concepts, test out three appropriate ways for user, with
the best visual angle and the height position of the hand, it is totally comfortable.
Hexagon shape mesh for maximize airflow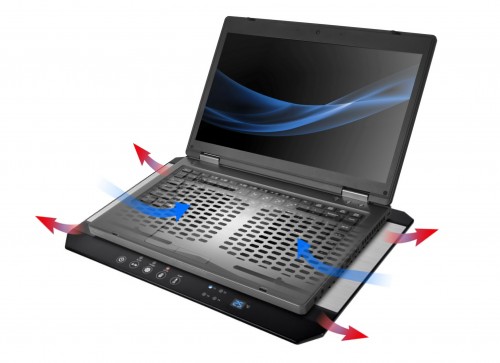 Massive TM is designed with brushed aluminum panel for added elegance. Large area of hexagonal
shape cooling mesh reduces wind resistance and wind noise, increase airflow through the area.
For more details on the Thermaltake Massive TM information please visit:
http://www.thermaltake.com/products-model.aspx?id=C_00002129