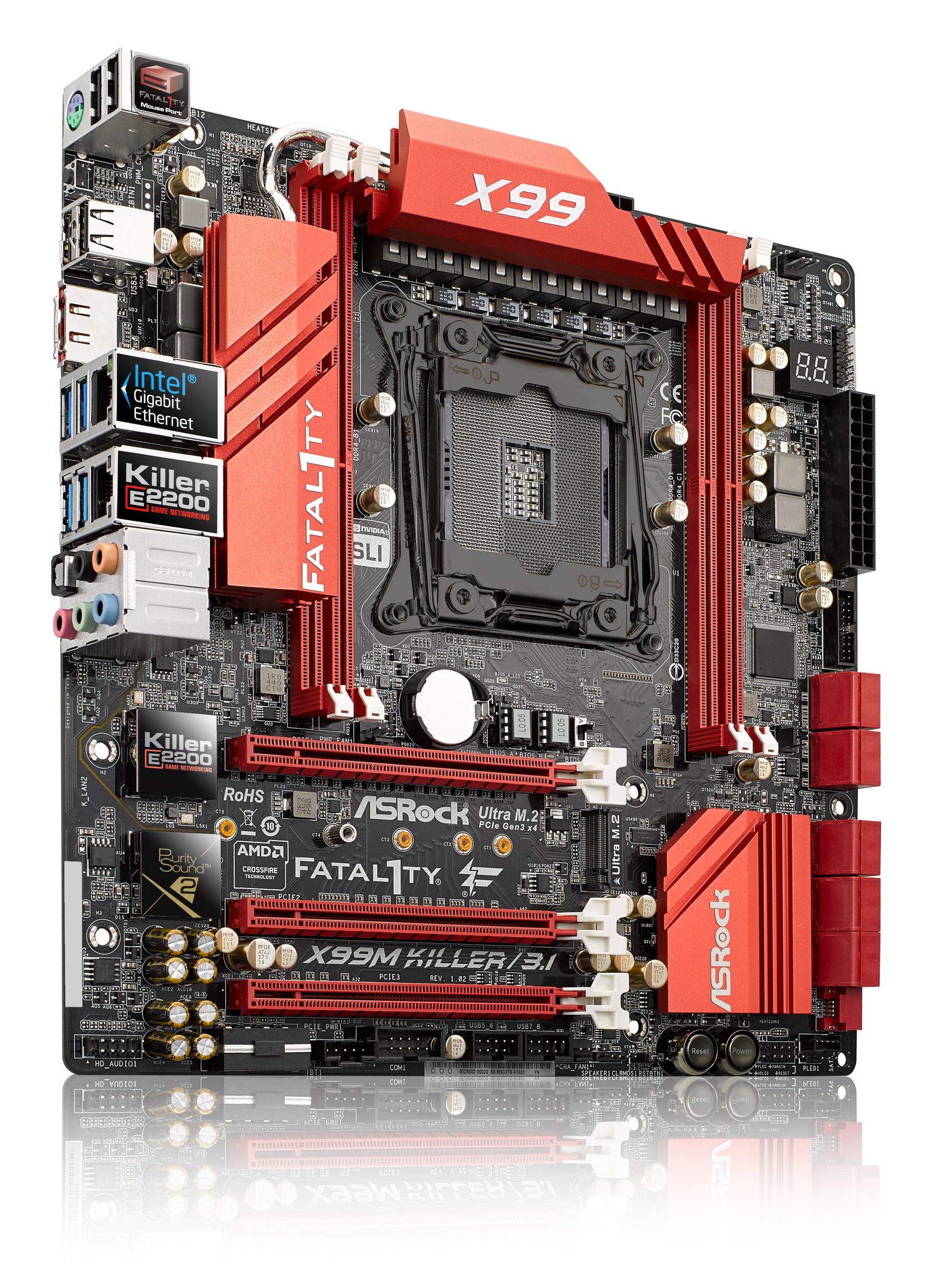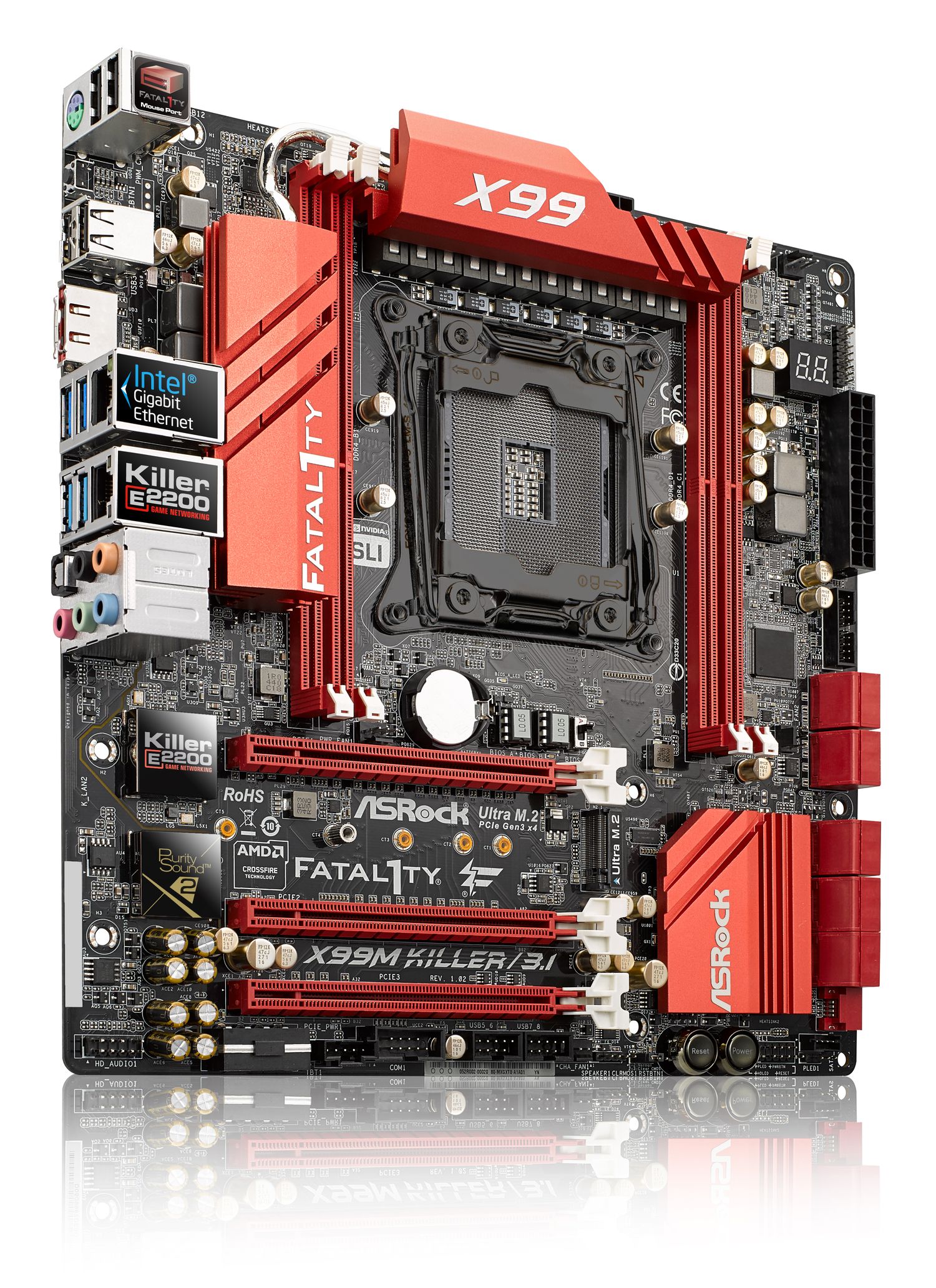 TAIPEI, TAIWAN, June 3, 2015 – Behold, the new world record of memory overclocking! The World's Legendary Overclocker Nick Shih has overclocked G.SKILL Ripjaws4 DDR4 3400 4GB memory modules to a mind blowing 4405MHz with the newly released ASRock Fatal1ty X99M Killer/3.1. The world leading motherboard manufacturer, ASRock Inc., is overjoyed to announce that we have landed on the number one spot on HWBOT and also set a new overclocking world record!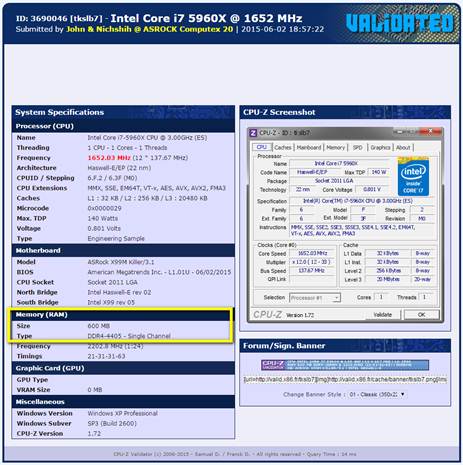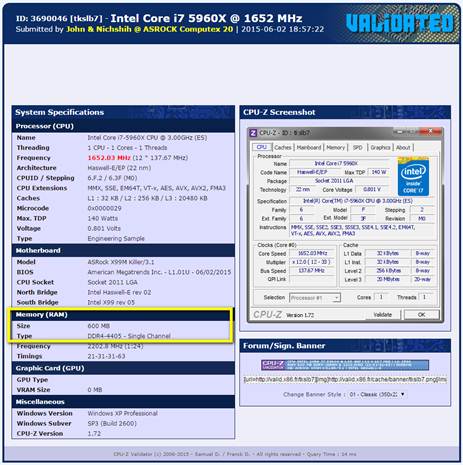 Nick Shih, the master of overclocking and his friend John Lam from HKEPC OC has already broke a world record by overclocking a G.SKILL Ripjaws4 DDR4 3400 4GB memory module to an unearthly 4405MHz on the new motherboard! By using Intel Core i7 5960X CPU with 1652MHz and ASRock Fatal1ty X99M Killer/3.1, the memory frequency rocketed to an eye popping 4405MHz! (http://valid.canardpc.com/tkslb7 )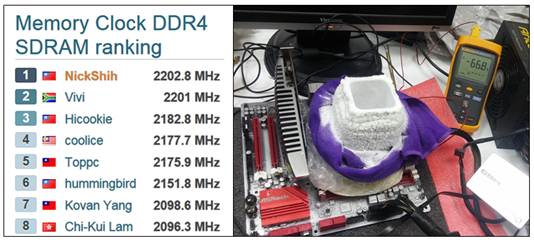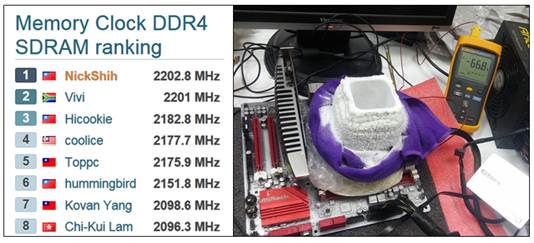 The amazing score was done by Nick and John. The new score was ranked NO.1 in HWBOT OC board now.(http://hwbot.org/submission/2881230_nickshih_memory_clock_ddr4_sdram_4405.6_mhz?recalculate=true )
A motherboard designed for overclocking must be a combination of flawless hardware design and professional but user friendly software. ASRock Fatal1ty X99M Killer/3.1 is the fast and furious motherboard every overclocker would wish for. Just try it for yourself, and maybe you will become the next Nick Shih!
For more detail information, please visit: http://www.asrock.com/mb/Intel/Fatal1ty%20X99M%20Killer3.1/
About ASRock
ASRock Inc. is established in 2002, specialized in the field of motherboards. ASRock strives to build up its own brand. With the 3C design concept, "Creativity, Consideration, Cost-effectiveness", the company explores the limit of motherboards manufacturing while paying attention on the eco issue at the same time, developing products with the consideration of eco-friendly concept.
ASRock has been growing fast and become world third largest motherboard brand with headquarter in Taipei, Taiwan and branches in Europe and the USA. The young and vibrant company targets at entry to mainstream segment MB business, owning reputation around the world market with its reliability and proficiency. Further information, please visit:http://www.asrock.com/.