A Closer Look at Lexar Ares RGB DDR4 16GB Kit »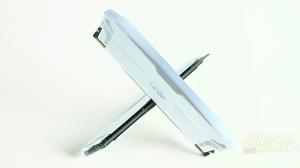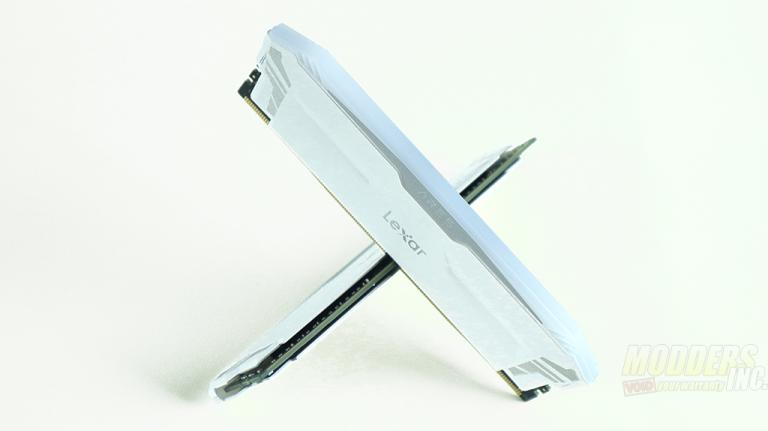 The Hades RAM modules are designed for content creators, and gamers, and could be purchased in an 8,16,16 (kit), and 32 (kit) GB capacities. Modders Inc has the privilege to take a look at another set of DDR4 Memory modules from Lexar, ARES. The ARES DDR4 Memory modules are similar to the Lexar Hades Memory that is being offered in DDR4 format but is only available in a 16 GB kit. The Lexar ARES is an RGB-enabled RAM kit that operates at 2666 to 3200Mbps and could be overclocked to 3866-4000Mbps. The advertised stock CAS Latency for ARES is CL19 to CL22. Let's jump into the review to see what ARES is all about.
Packaging of the Lexar ARES RGB DDR4 16GB Kit
Lexar packages its Memory modules in a thin cardboard case with colorful imagery and plenty of useful information on the box. The ARES is an RGB capable RAM. These modules work on a wide range of motherboards such as Asus, Gigabyte, and ASRock. On the back of the packaging, you can find technical specifications of this RAM such as normal operating Voltage and XMP capabilities. The ARES normal operating Voltage is at 1.2V and is XMP 2.0 ready.
The internal packaging of ARES is very standard to what most of the manufacturers use. Just a simple plastic container where the RAM is being secured in place. The memory modules are available in two colors, Black and White. Our sample which was provided by Lexar is white.
Specifications
Capacity
16GB Kit (8GB x 2)
Interface
288Pin
Performance
2666Mbps – 3200Mbps
3866Mbps – 4000Mbps (Overclock Speed)
Operating Temperature
0°C to 85°C (Surface)
Storage Temperature
-55°C to 100°C
Dimension
140 mm x 43.3mm x 7.9 mm (L x W x H)
Warranty
Limited lifetime warranty
Memory Type
DDR4
Standard
JEDEC
Overclock Standard:XMP 2.0
CAS Latency
CL19~CL22
Overclock CAS Latency:CL 18-20-20-39 / CL 18-22-22-42
Voltage
1.2V
Overclock Voltage:1.4V
Application
Gaming / Content Creating