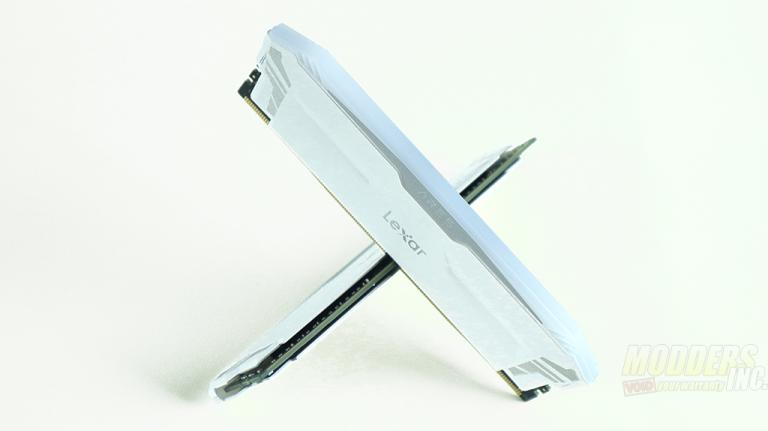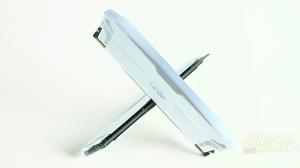 The Hades RAM modules are designed for content creators, and gamers, and could be purchased in 8,16,16 (kit), and 32 (kit) GB capacities. Modders Inc has the privilege to take a look at another set of DDR4 Memory modules from Lexar, ARES. The ARES DDR4 Memory modules are similar to the Lexar Hades Memory that is being offered in DDR4 format but is only available in a 16 GB kit. The Lexar ARES is an RGB-enabled RAM kit that operates at 2666 to 3200Mbps and could be overclocked to 3866-4000Mbps. The advertised stock CAS Latency for ARES is CL19 to CL22. Let's jump into the review to see what ARES is all about.
Table of Contents
Packaging of the Lexar ARES RGB DDR4 16GB Kit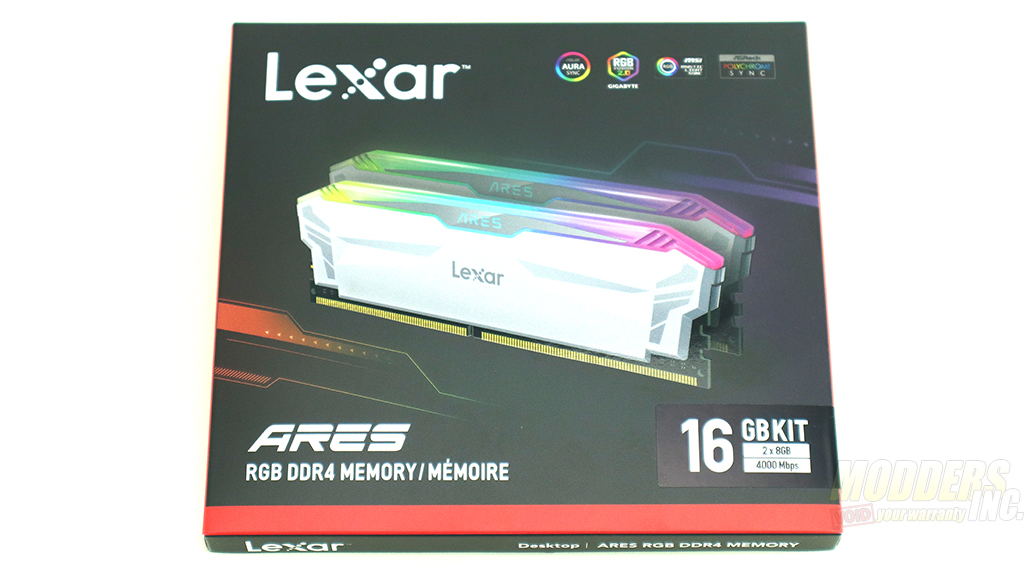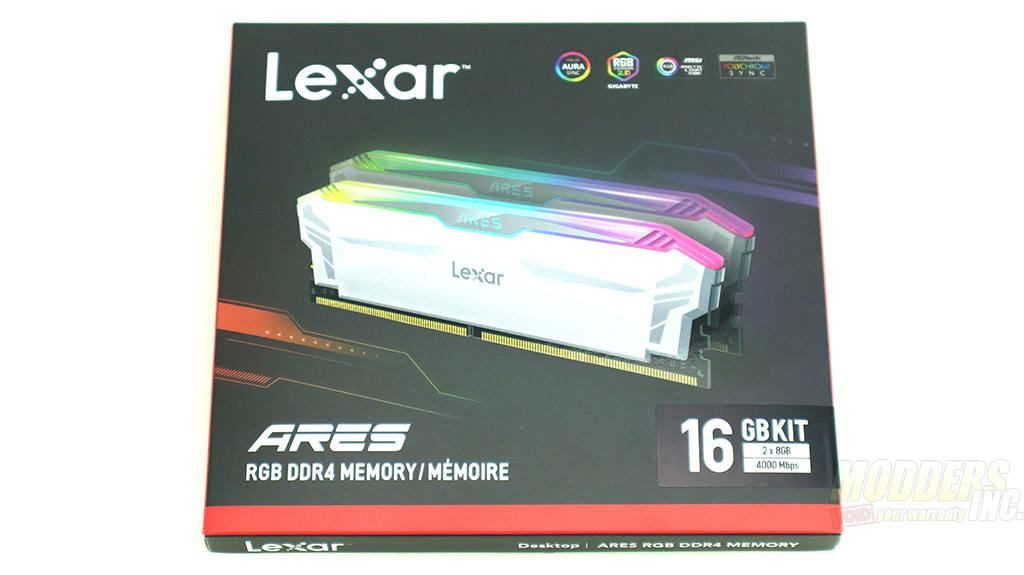 Lexar packages its Memory modules in a thin cardboard case with colorful imagery and plenty of useful information on the box. The ARES is an RGB-capable RAM. These modules work on a wide range of motherboards such as Asus, Gigabyte, and ASRock. On the back of the packaging, you can find the technical specifications of this RAM such as normal operating Voltage and XMP capabilities. The ARES normal operating Voltage is at 1.2V and is XMP 2.0 ready.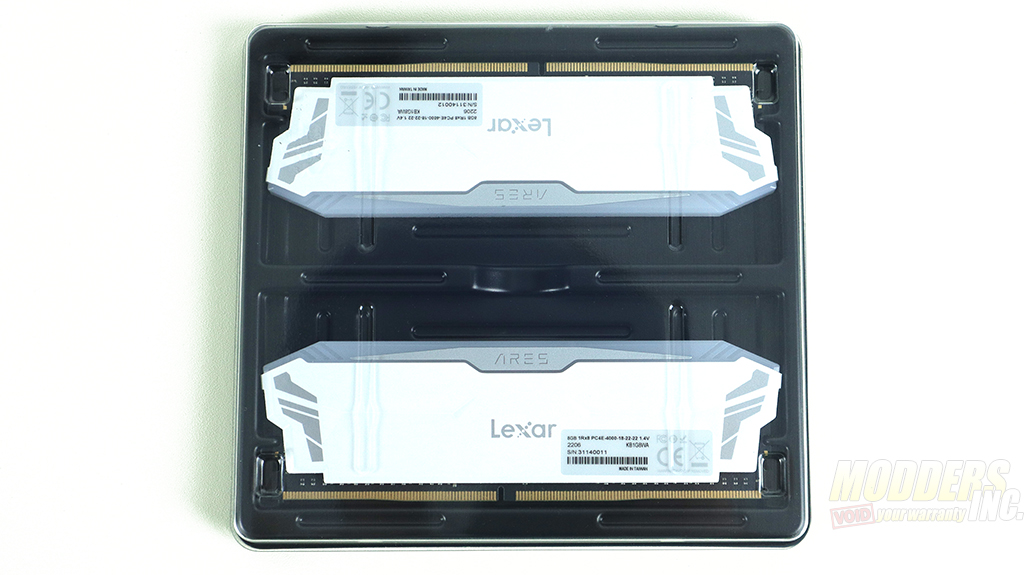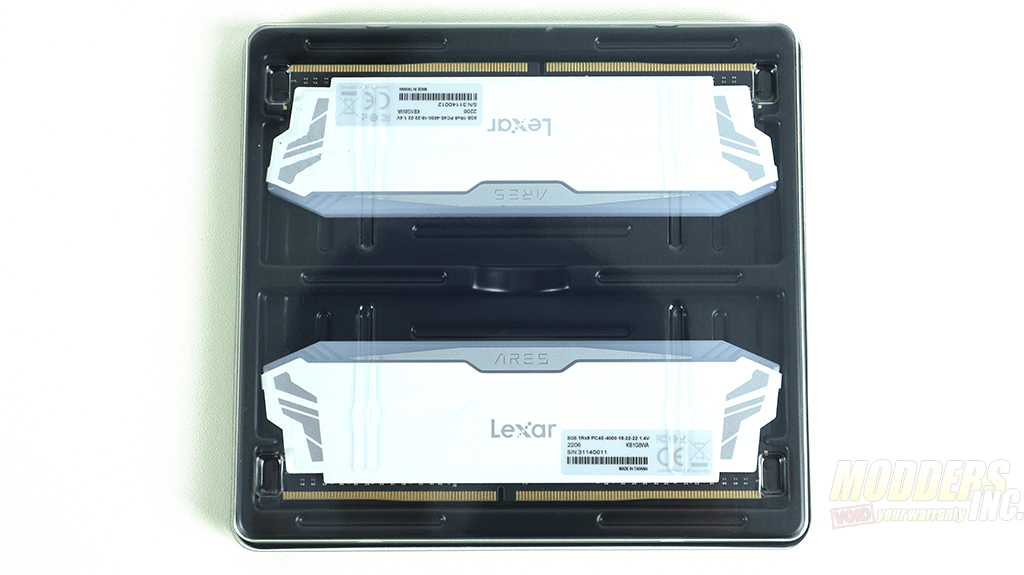 The internal packaging of ARES is very standard to what most manufacturers use. Just a simple plastic container where the RAM is being secured in place. The memory modules are available in two colors, Black and White. Our sample which was provided by Lexar is white.
Specifications
Capacity
16GB Kit (8GB x 2)
Interface
288Pin
Performance
2666Mbps – 3200Mbps
3866Mbps – 4000Mbps (Overclock Speed)
Operating Temperature
0°C to 85°C (Surface)
Storage Temperature
-55°C to 100°C
Dimension
140 mm x 43.3mm x 7.9 mm (L x W x H)
Warranty
Limited lifetime warranty
Memory Type
DDR4
Standard
JEDEC
Overclock Standard:XMP 2.0
CAS Latency
CL19~CL22
Overclock CAS Latency:CL 18-20-20-39 / CL 18-22-22-42
Voltage
1.2V
Overclock Voltage:1.4V
Application
Gaming / Content Creating
A Closer Look at Lexar Ares RGB DDR4 16GB Kit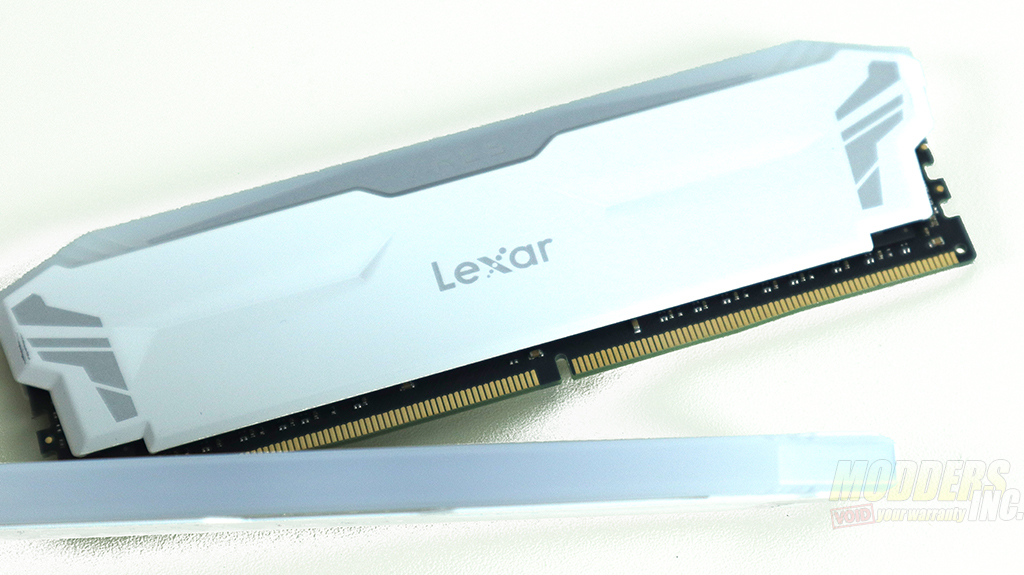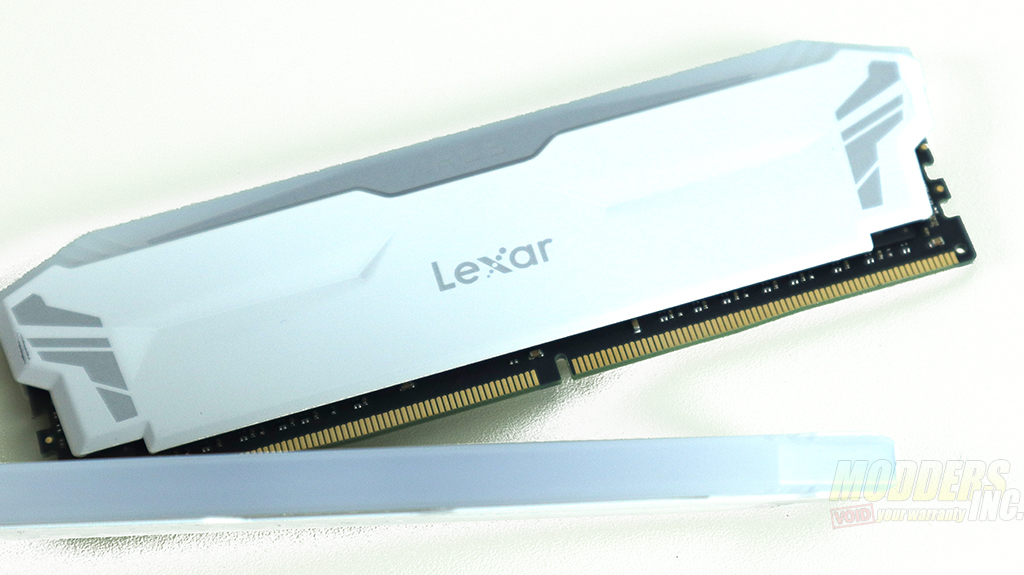 The RAM modules have 288 pin configuration and come in a 2x8Gb kit. The memory chips are located on one side of the PCB board with the RGB LEDs on the opposite side of the board.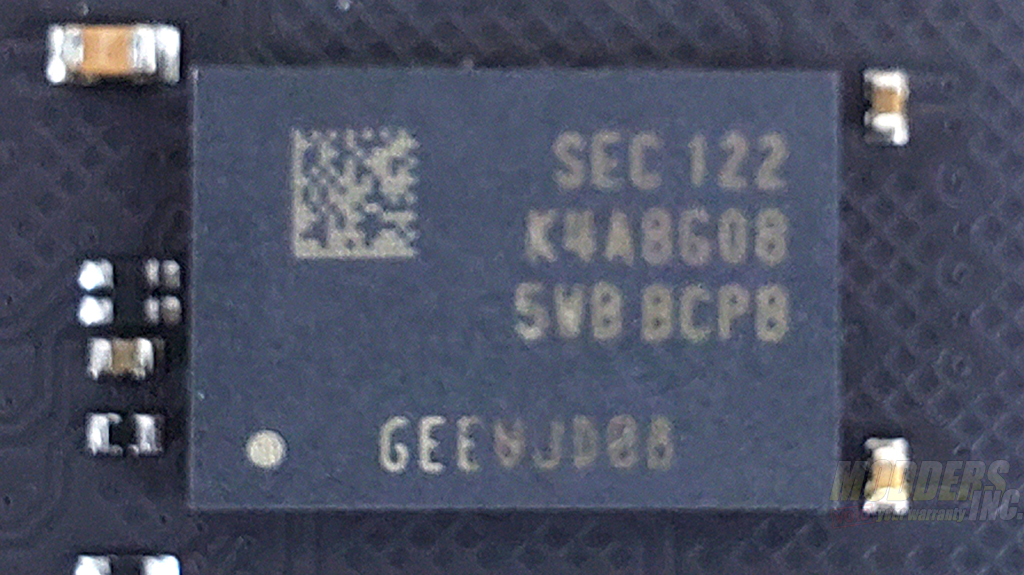 The SDRAM chips on the board are by Samsung (K4A8G08) and Spectek (Division of Micron) and ENE Technology. ENE 6K5830UA0 chip is an MCU chip that is responsible for the LED operations and customization. The ARES modules feature cache less design.
Lexar Ares RGB DDR4 16GB Kit Testing

Component


Product Name
Provided By

Processor
Intel I7 10700KF

Motherboard
ASRock Z590 PG Velocita
ASRock

Memory
(2x8GB) Lexar Ares RGB DDR4
Lexar

Drive
(2) SK Hynix Gold P31 PCIe NVMe Gen3 M.2 2280 Internal SSD – 500GB NVMe

Video Cards
MSI GeForce RTX 3080Ti
MSI

Monitor

BenQ EL2870U 28 inch 4K HDR Gaming Monitor 3840×2160 @ 60 Hz

Case

Meshify 2 Lite RGB

Fractal Design

Power Supply
Fractal Design ION+ 660P
Fractal Design

Operating System
Windows 10 2004 x64 Pro with the latest patches and updates
AIDA64 ENGINEER
AIDA64 implements a set of 64-bit benchmarks to measure how fast the computer performs various data processing tasks and mathematical calculations. Multi-threaded memory and cache benchmarks are available to analyze system RAM bandwidth and latency. Benchmark pages of AIDA64 Extreme provide several methods to measure system performance. These benchmarks are synthetic, so their results show only the theoretical maximum performance of the system. The AIDA64 suite has various benchmarks for CPU, FPU, GPU, storage, and memory testing.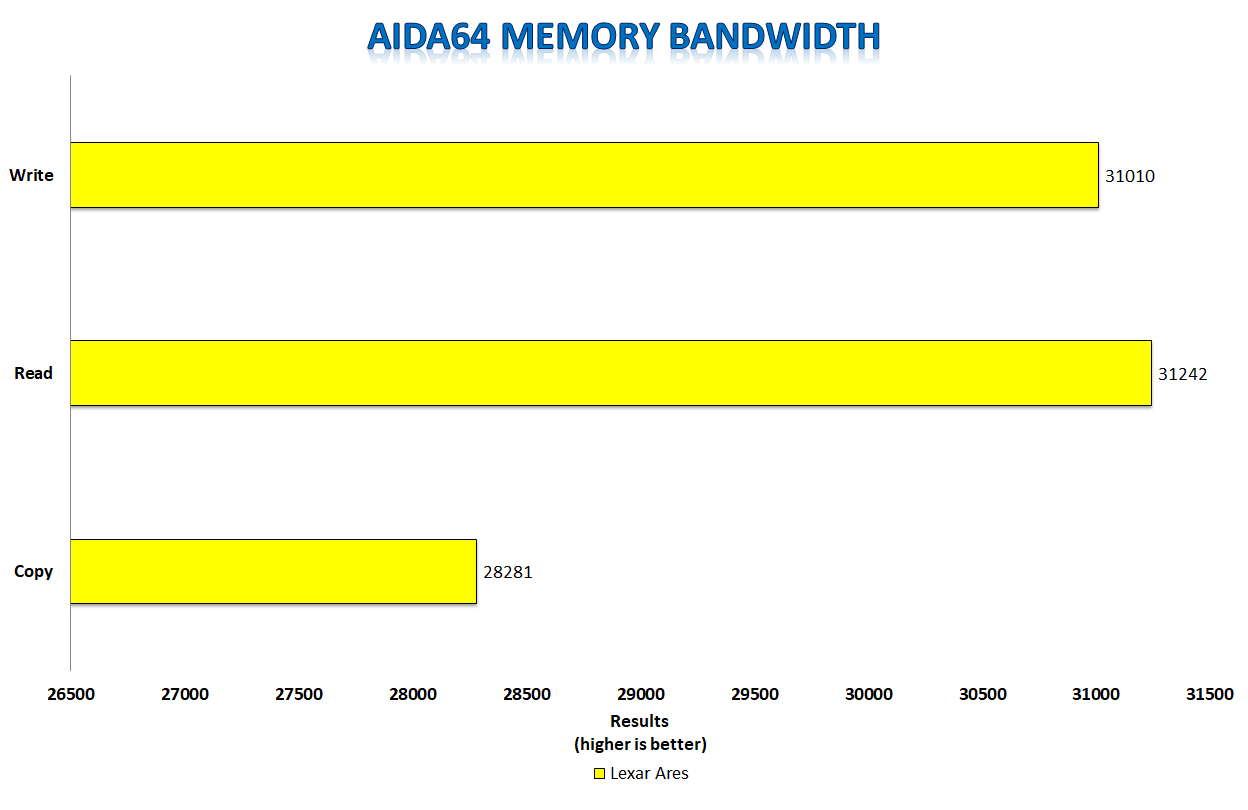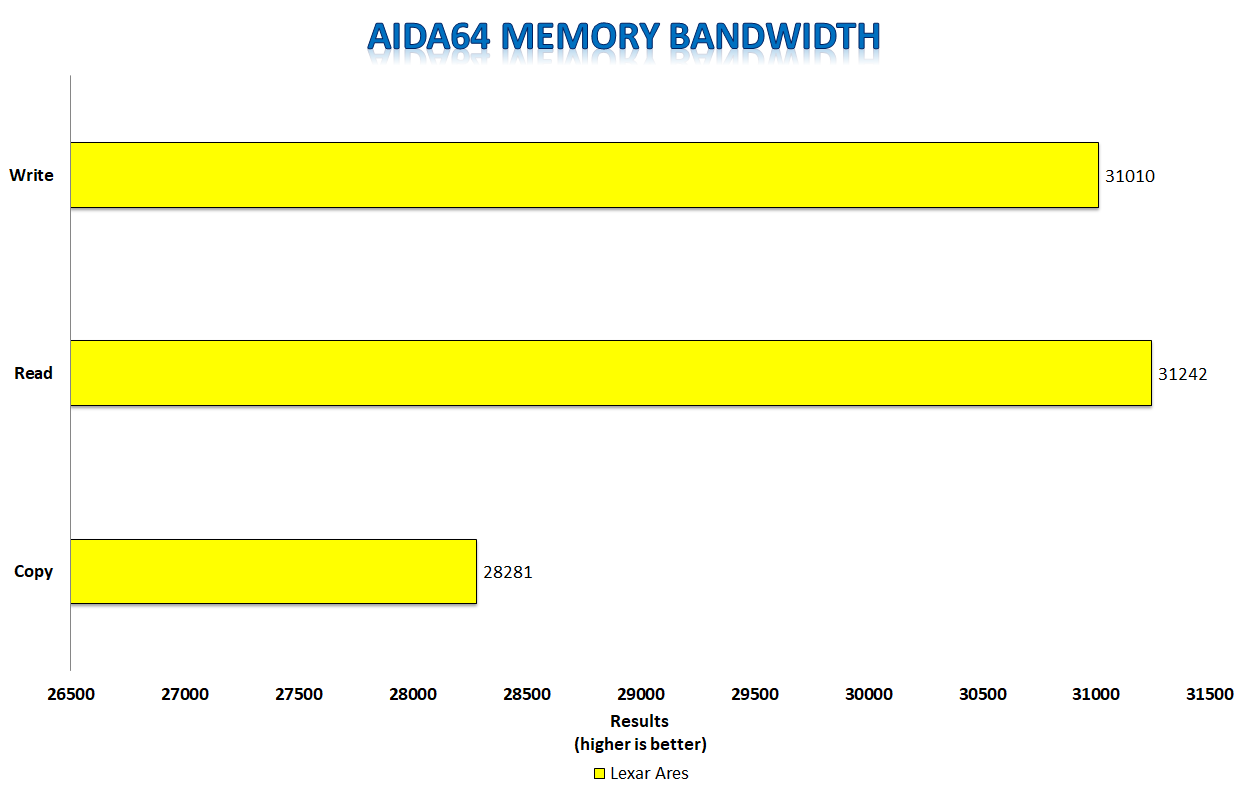 7-Zip
The 7-zip benchmark shows a rating of MIPS (million instructions per second). The rating value is calculated from the measured speed, and it is normalized with the results of the Intel Core 2 CPU with a multi-threading option switched off. So, if you have a modern CPU from Intel or AMD, rating values in single-thread mode must be close to real CPU frequency. There are two tests, compression with the LZMA method and decompression with the LZMA method. Once the total passes reach 100, the score is taken.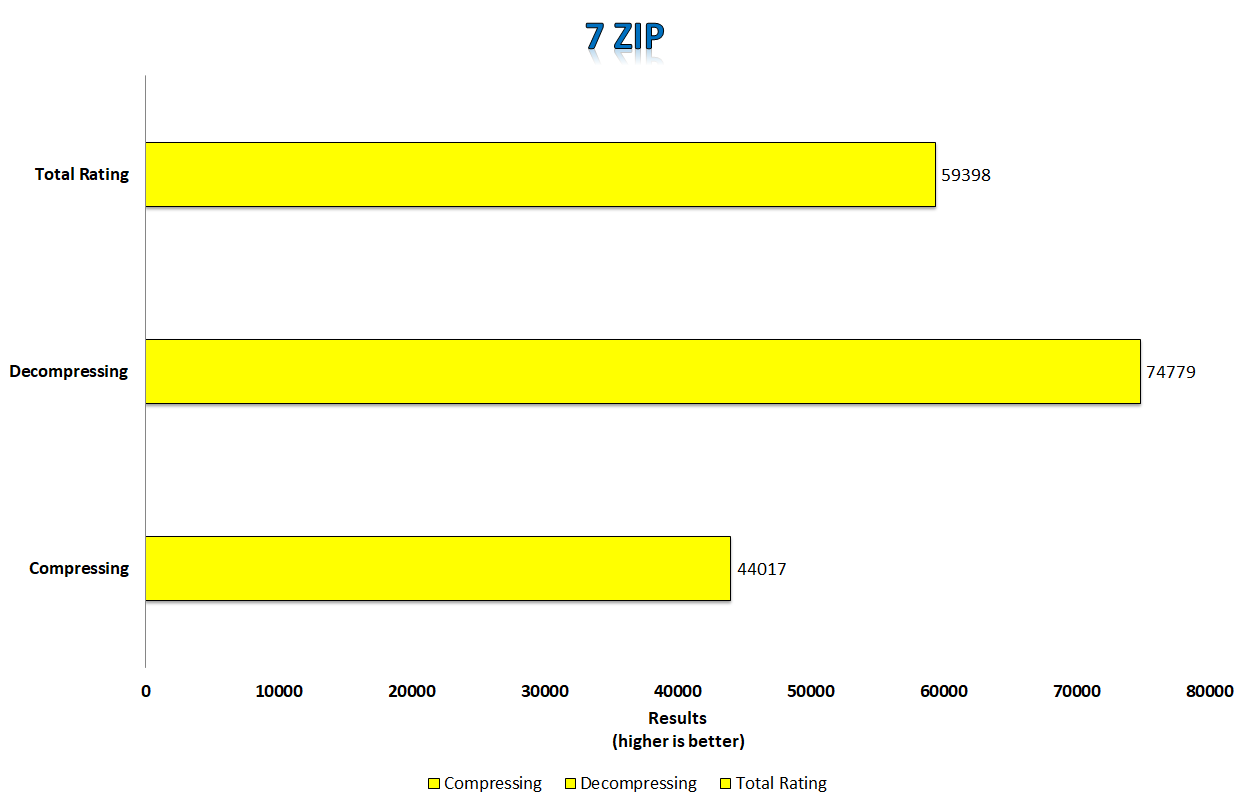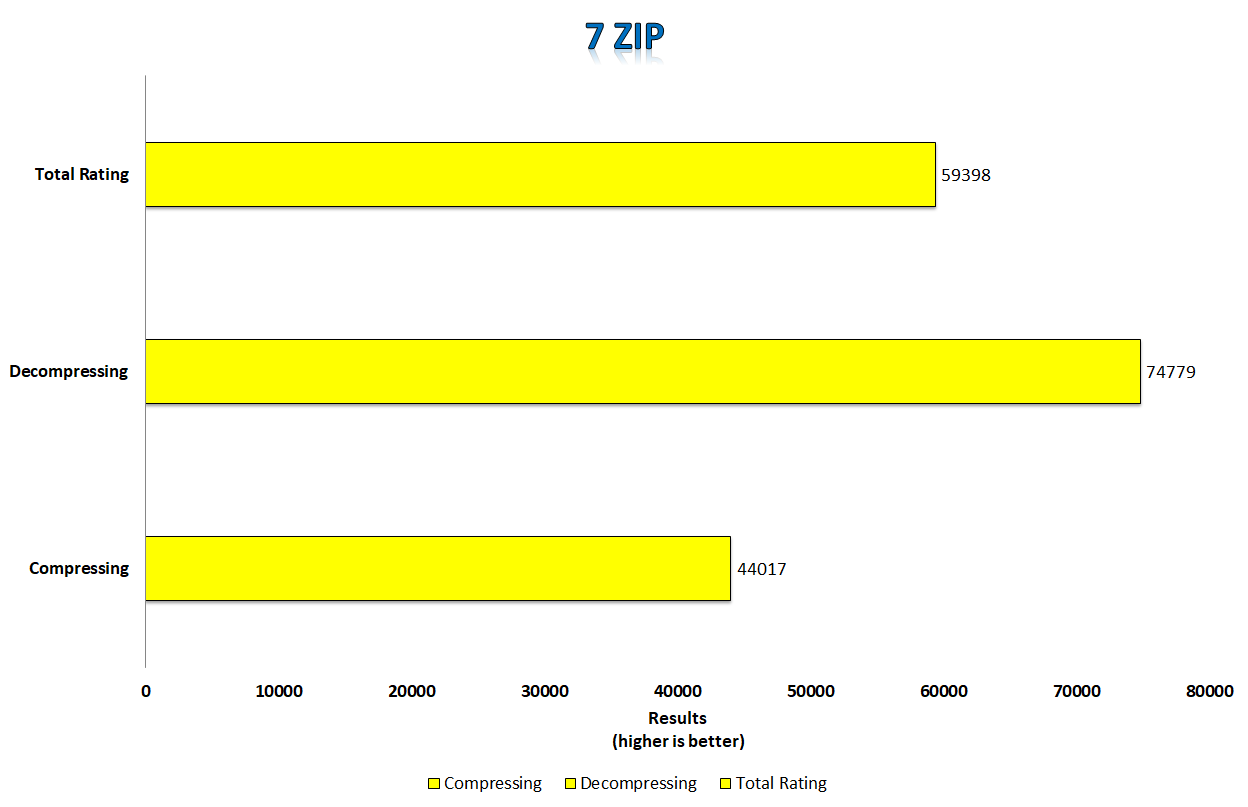 SiSoft Sandra Lite
Sandra Lite is a free version of SiSoft's Sandra testing suite. Sandra Lite is a synthetic benchmark program that has its own set of system memory-specific benchmarks. Aggregated scores of the Memory bandwidth performance in Gigabytes per second and Memory Transaction Throughput in total throughput per second are measured (higher is better).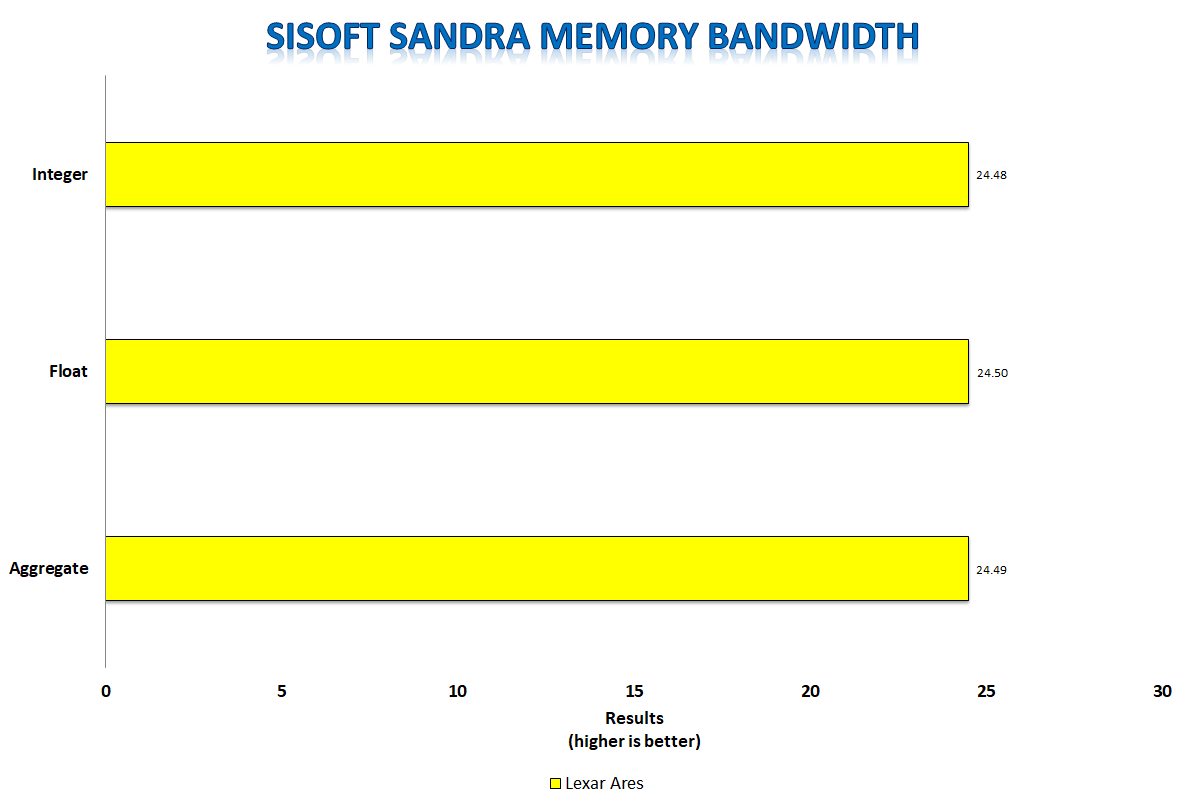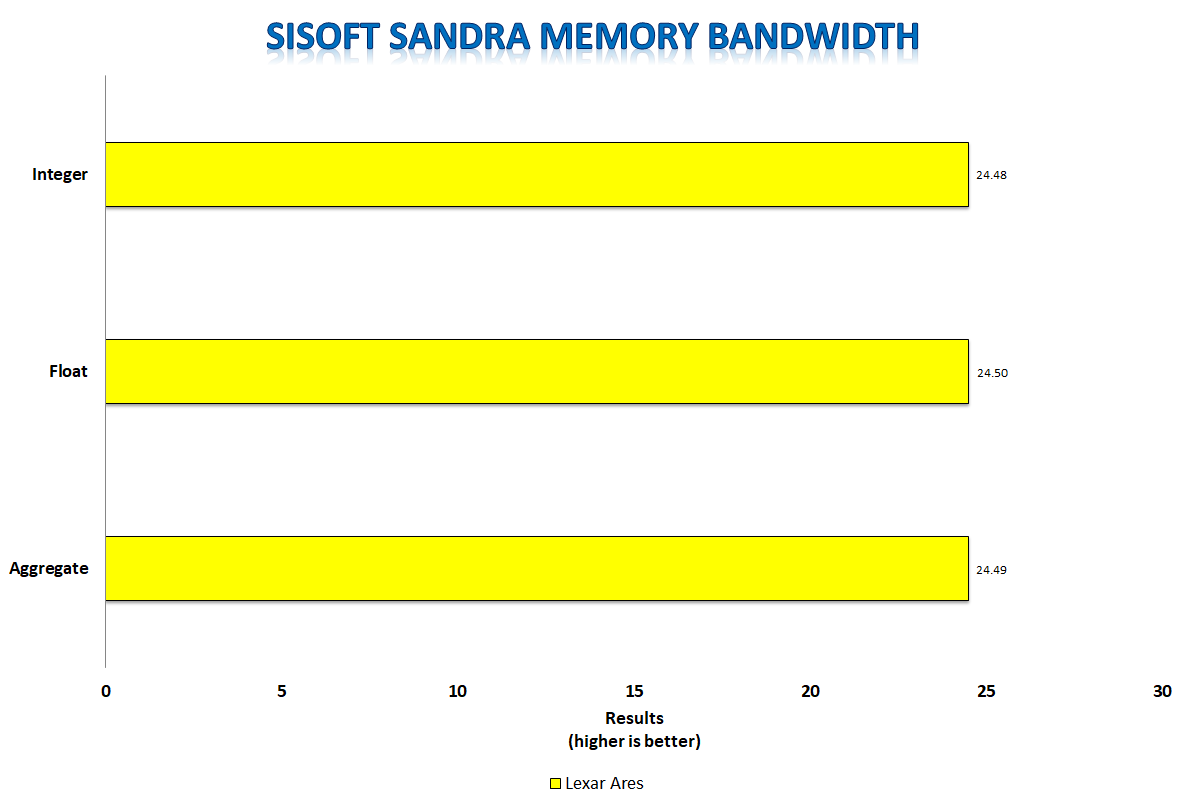 ASUS ROG Realbench
ROG Realbench is an open-source program, designed to test your PC as it would run in real-world scenarios. It's a semi-synthetic testing suite that collects four different programs and can perform controlled runs of each related to image editing (GIMP), video encoding (Handbrake H.264), OpenCL (Luxmark), and Heavy Multitasking (Combination of all three at the same time). Specifically, the test I ran was the image editing benchmark to gauge memory performance.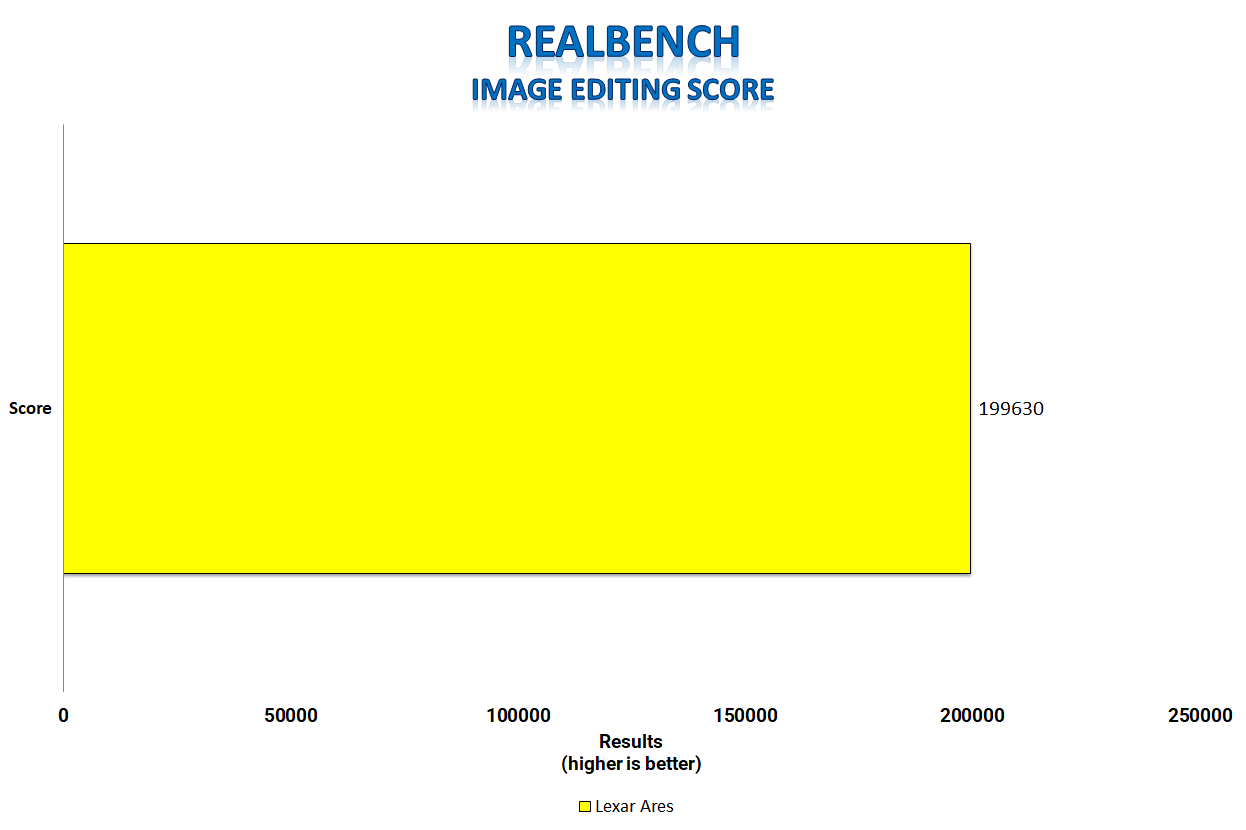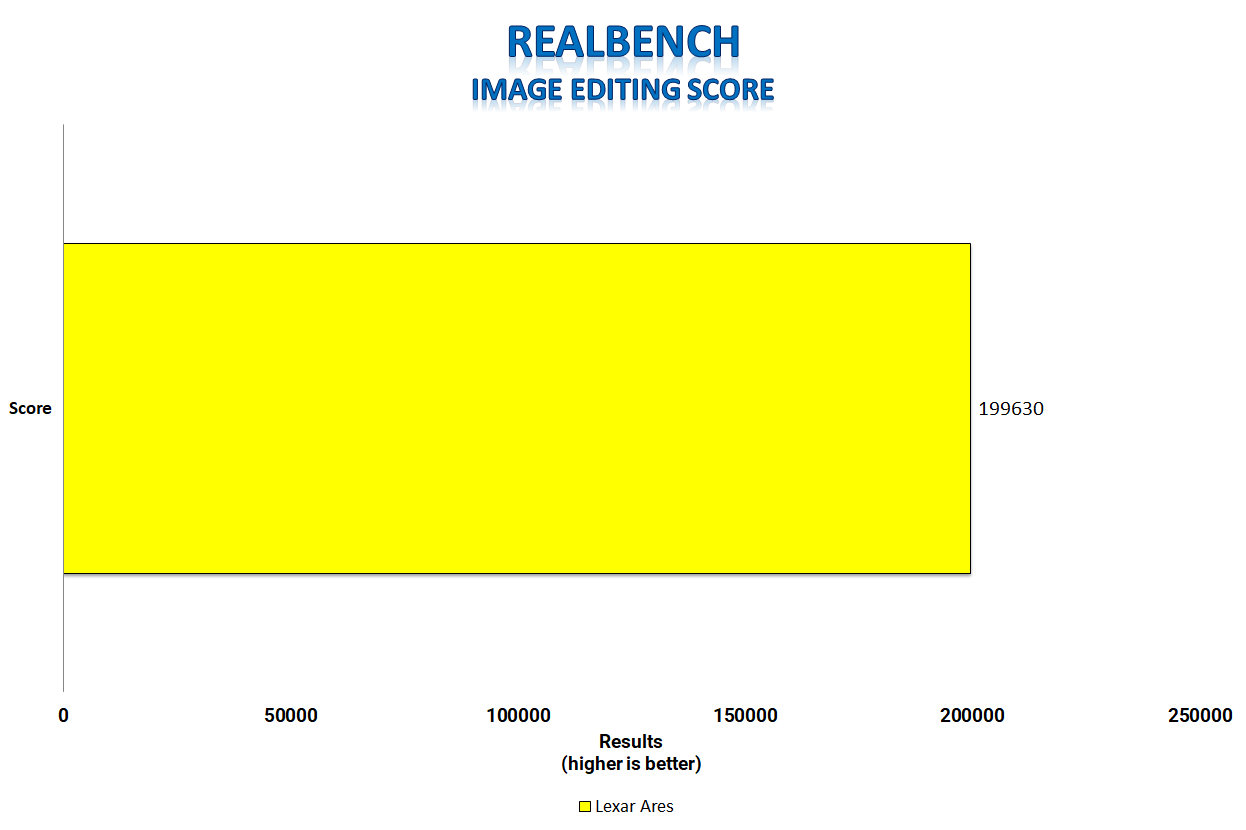 3DMARK Time Spy
3DMark is a computer benchmarking tool created and developed by Futuremark used to determine the performance of a computer's 3D graphics rendering and CPU workload processing capabilities. It does this through a series of graphics and physics and or CPU tests.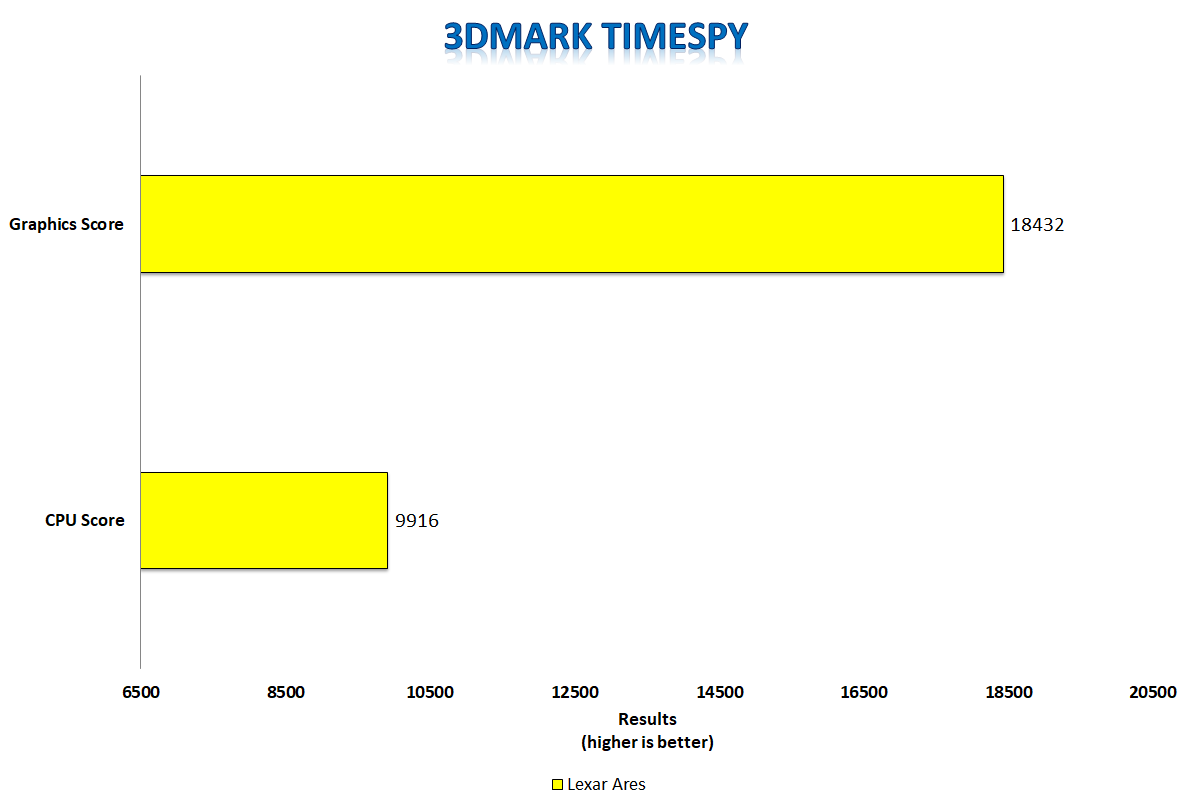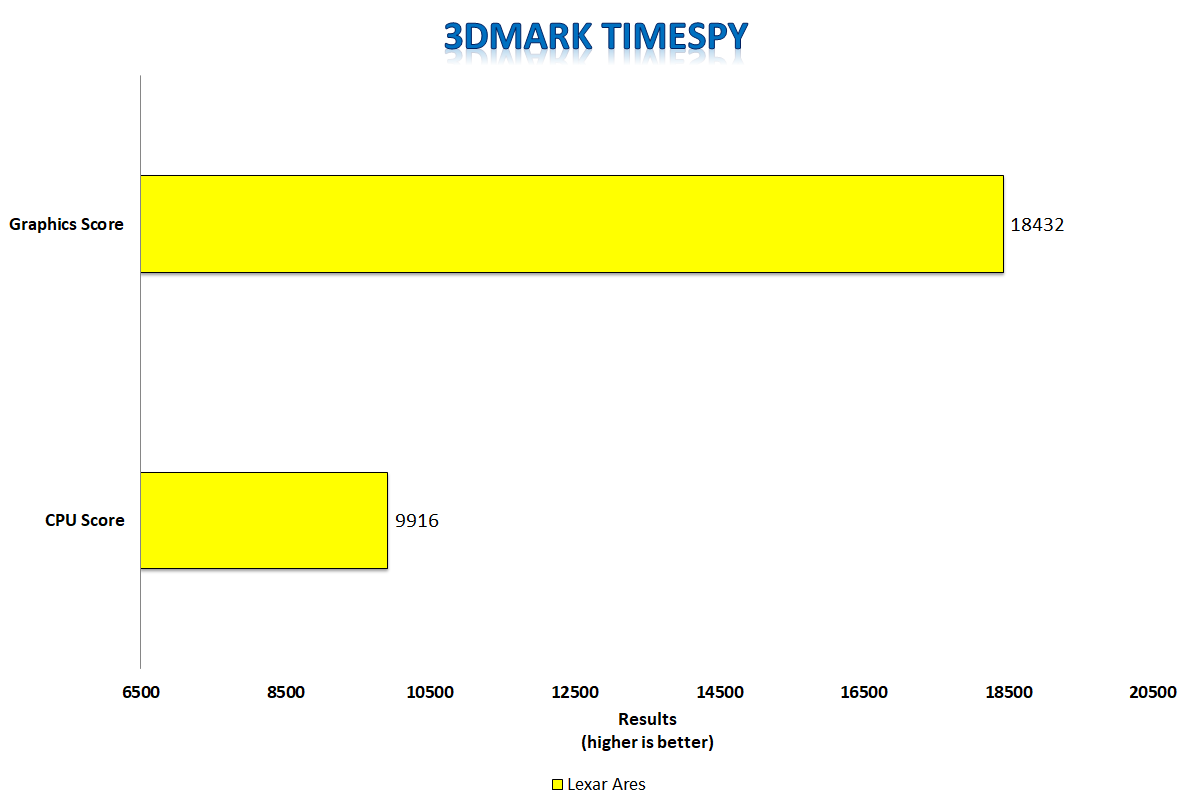 Software Testing of Lexar Hades DDR4 3600 32GB
The Lexar Hades is compatible with major motherboard brands that support Asus Aura Sync, Gigabyte RGB 2.0, MSI Mystic Light, and ASRock Polychrome Sync. You can control your RGB through the motherboard software or Lexar's RGB software.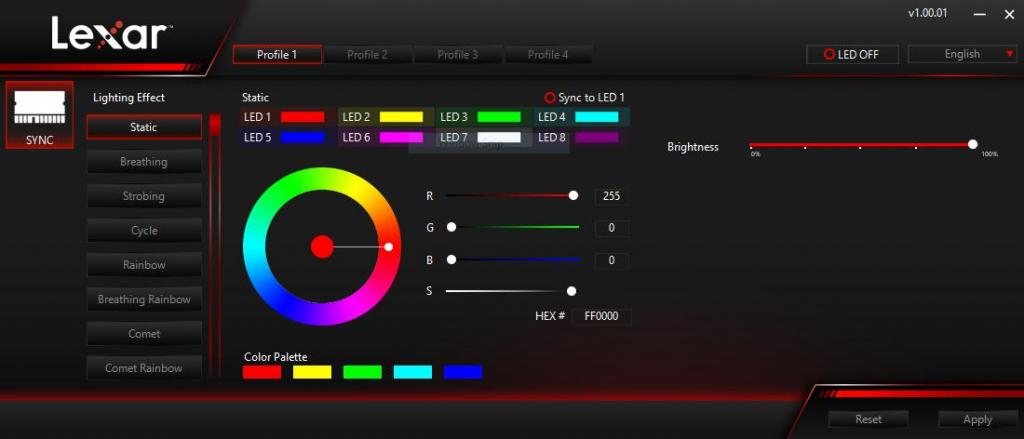 The software can be downloaded from Lexar's website as it is not included with the RAM kit.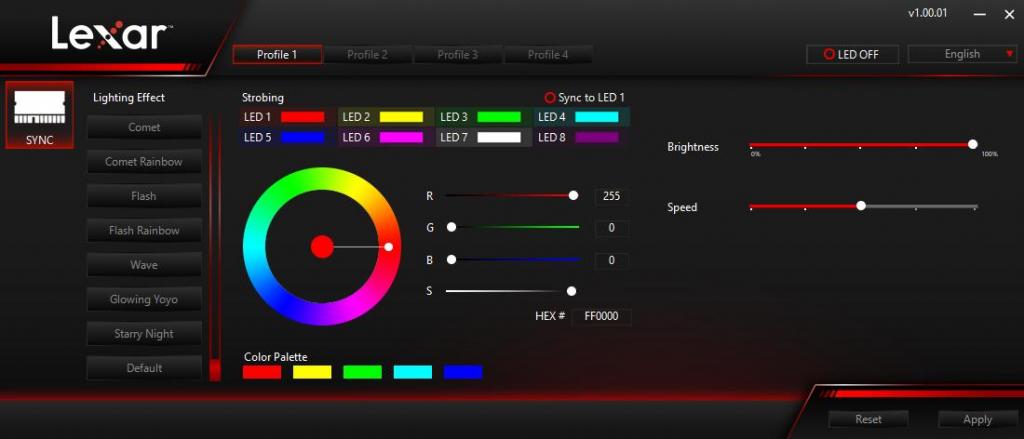 After installing the software, the Memory modules show up in the Lexar app and are ready to be customized. There are many pre-set customization to choose from. And if you want to get even more in-depth, you can customize the color of the individual LEDs and their patterns.
Lexar Ares RGB DDR4 Final Thoughts
The Lexar's ARES RAM kit is designed to be used by Gamers and Content Creators. The RGB functions of the kit are very cool and highly customizable. What I liked in this kit is the ability to sync up the RGB to the motherboard and other devices in my system. If you like RGB and looking for a good set of RAM modules then ARES might be a good pick. The ARES can be purchased in White and Black modules, so you can choose between these two colors to match your build. What I do find odd is that ARES only comes in a 16GB capacity. So if you looking for a higher-capacity kit, look elsewhere. For example, Hades RGB by Lexar comes in 32,16,16 kits and 8GB modules.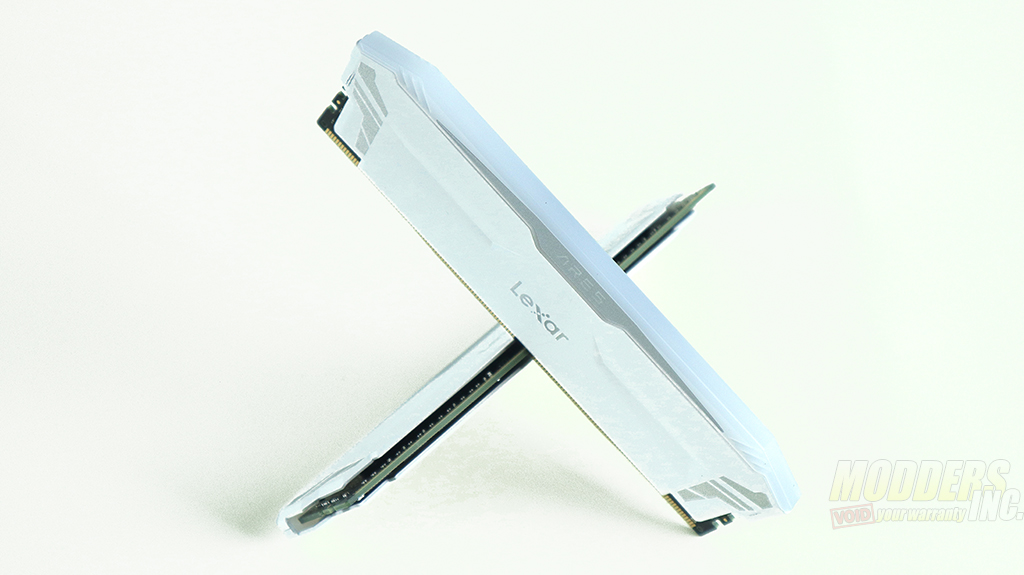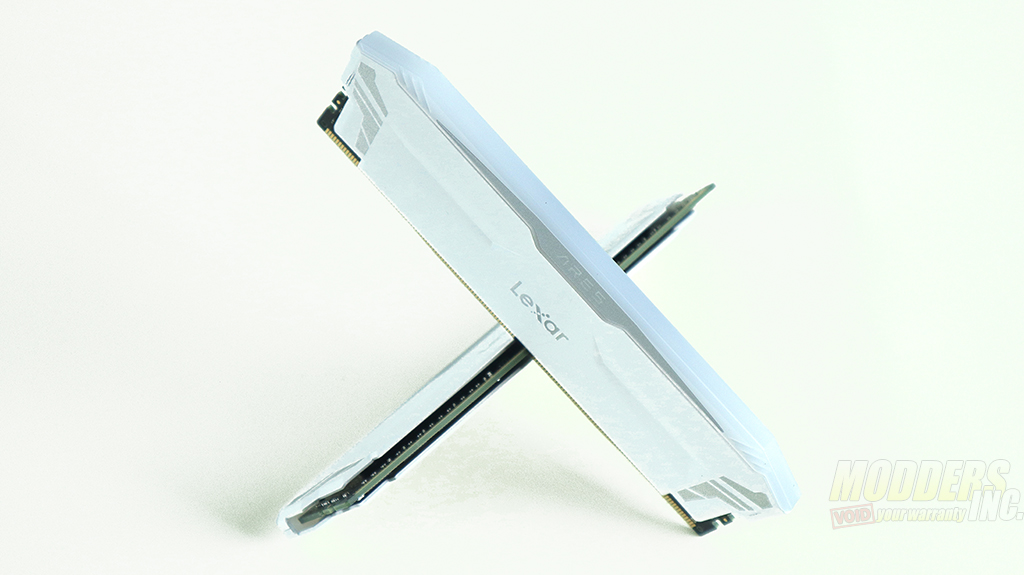 Overclocking the Lexar DDR4 ARES Memory and pushing RAM speeds higher made my system crash and unstable. From what I saw from the benchmarks is that the Lexar ARES DDR4 Memory is extremely stable, at stock settings, but not easily overclockable. I tried to push the Lexar ARES DDR4 Memory for better timings but with very little positive change. Recently Lexar has announced ARES in a DDR5 format and I am curious if the overclocking ability of the new generation would be better. Currently, ARES RGB DDR4 is priced at about $110 USD and I strongly feel that it is a good price point for this kit for someone that wants a stable system and is not concerned about overclocking.