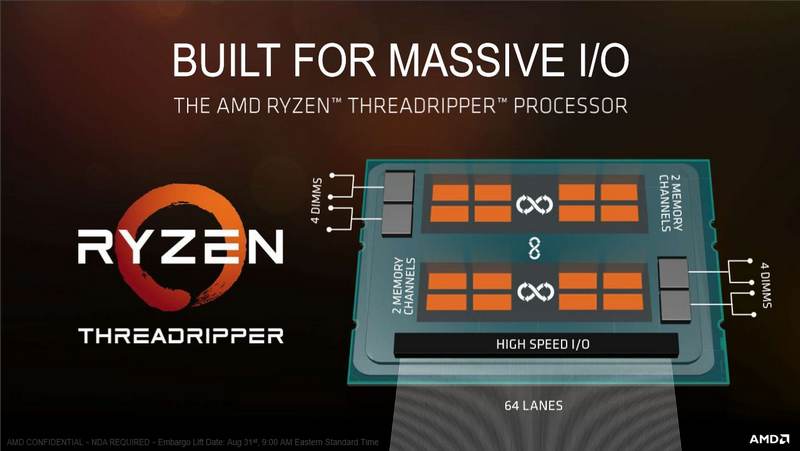 AMD is announcing the availability of their most affordable Ryzen Threadripper CPU yet: The Ryzen Threadripper 1900X. AMD initially released the 16-core/32-thread 1950X for $999 and the 12-core/24-thread 1920X for $799. The new 8-core/16-thread 1900X costs just a bit more than the Ryzen 7 1800X at only $549.
AMD Ryzen Threadripper 1900X Features
This new 1900X runs at a much higher base clock speed than either 1950X or 1920X at 3.8GHz compared to 3.4GHz and 3.5GHz respectively. All three share the same turbo clock of 4.0GHz with XFR headroom as well up to 4.2GHz.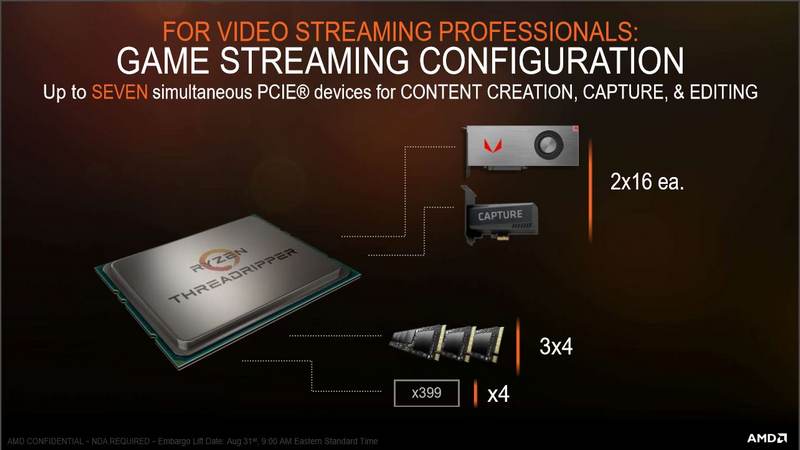 It shares many of the 1800X's features other than core-count since it also has a 20MB L2+L3 cache. The 1920X has 90% more while the 1950X has 100% more in comparison. However, the 1900X features 25% more USB 2+ USB 3g1 ports, and a lot more PCIe lanes. In fact, the 1900X has the same 64-PCIe lanes available as the 1950X and 1920X. In comparison, the 1800X only has 24. This makes it much more useful for mutli-GPU with multi-storage configurations.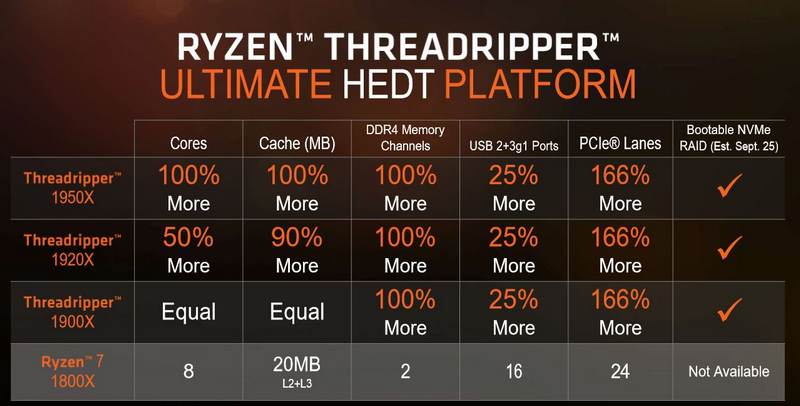 Bootable NVMe RAID Coming Soon
It only makes sense to add NVMe RAID support so AMD is promising that it will arrive on September 25. Most importantly, it will be a completely free update. Users will finally be able to use multiple M.2 NVMe drives and truly take advantage of the X399 platform.