News and Articles
Announcing the ZOTAC GAMING GeForce GTX 1660 Ti series
Video cards based on NVIDIA Turing Achitecture!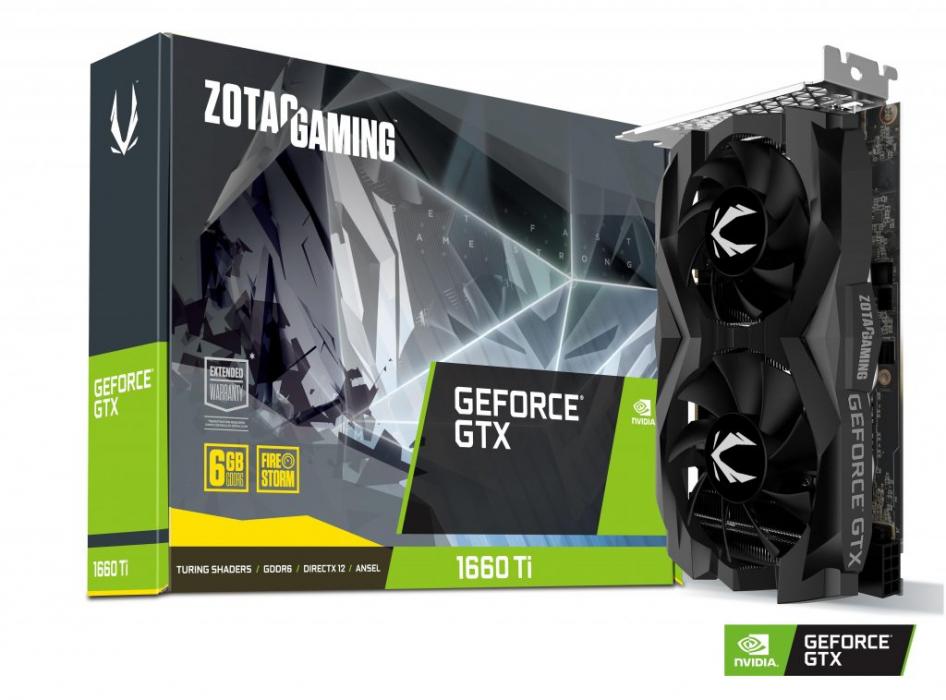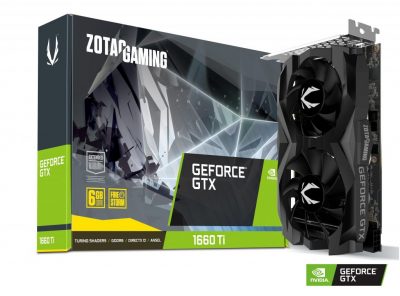 Zotac Gaming introduces their expanded line of GeForce GTX graphic cards with the Zotac Gaming GeForce GTX 1660 Ti Series!  The 1660 is built using NVIDIA's Turing Architecture.  This compact card is all new with a full body aluminum heatsink and dual offset fans.  This high-powered card only uses 120 watts while delivering the rendering you demand.  the 1660 series from Zotac is able to handle your VR, Gaming, and Multiple Display needs.  Zotac claims this card will fit into 99% of the systems currently available.  Need something a little bigger?  Check out the 1660 Ti AMP model with a significantly bigger footprint, IceStorm 2.0 cooling, and dual 90mm fans.  Zotac, a 2 year old company, is helping to push the boundaries of gaming and gamers alike.  Check out what they have to say about this newest addition to their growing graphics card offerings!
ZOTAC GAMING GeForce® GTX 1660 Ti Series Arrives with NVIDIA Turing™ Architecture
HONG KONG – February 22, 2019 – ZOTAC Technology, a global manufacturer of innovation, is pleased to expand the GeForce® GTX line of graphics cards with the ZOTAC GAMING GeForce GTX 1660 Ti series featuring GDDR6 memory.
The logo shows the piercing stare of the robotic eyes, where behind it, lies the strength and future technology that fills the ego of the undefeated and battle experienced.
Powered by the new NVIDIA Turing™ GPU architecture, the ZOTAC GAMING GeForce GTX 1660 Ti series features an all-new design with a full body length aluminum array heatsink with dual offset 70mm and 80mm fans. Like the MINI line of graphics cards, one fan focuses on optimizing static pressure to increase airflow staying power where the larger focuses on maximum airflow. The Turing architecture delivers 1.5x instructions per clock and 1.4x the power efficiency of Pascal. As a result, with a power envelope of only 120 watts, the GTX 1660 Ti delivers the best power efficiency of any GPU in its class.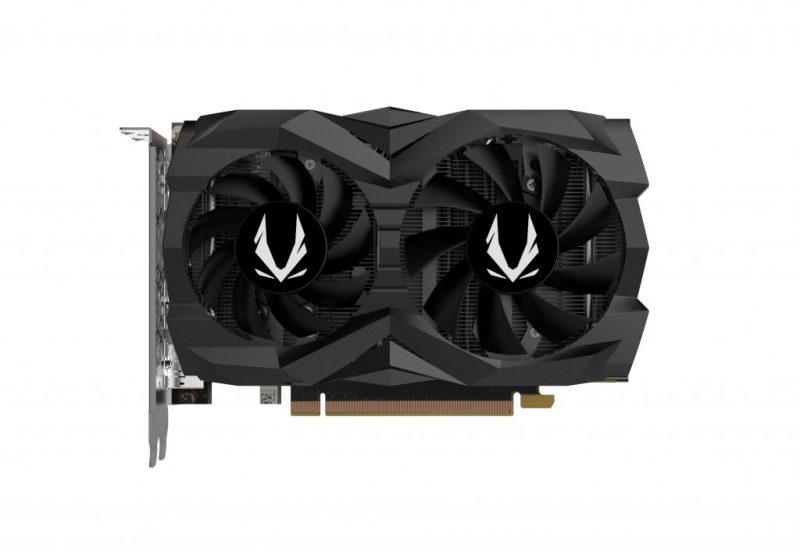 The ZOTAC GAMING GeForce GTX 1660 Ti series are designed color neutral to match any PC system color scheme and are VR ready, Game ready, and multi-display ready with an HDMI 2.0b and three DisplayPort 1.4 ports. Measuring at a super compact 145mm or 5.71 inches, the ZOTAC GAMING GeForce GTX 1660 Ti series are ready to fit in 99% of systems available.
The 1660 Ti AMP model will measure in at 209.6mm or 8.3in, feature IceStorm 2.0 cooling with dual 90mm fans, a wraparound metal backplate, and come factory overclocked out of the box.