News and Articles
Compact is where ASRock's at with new Beebox NUC Refresh and H110M-STX Motherboard Releases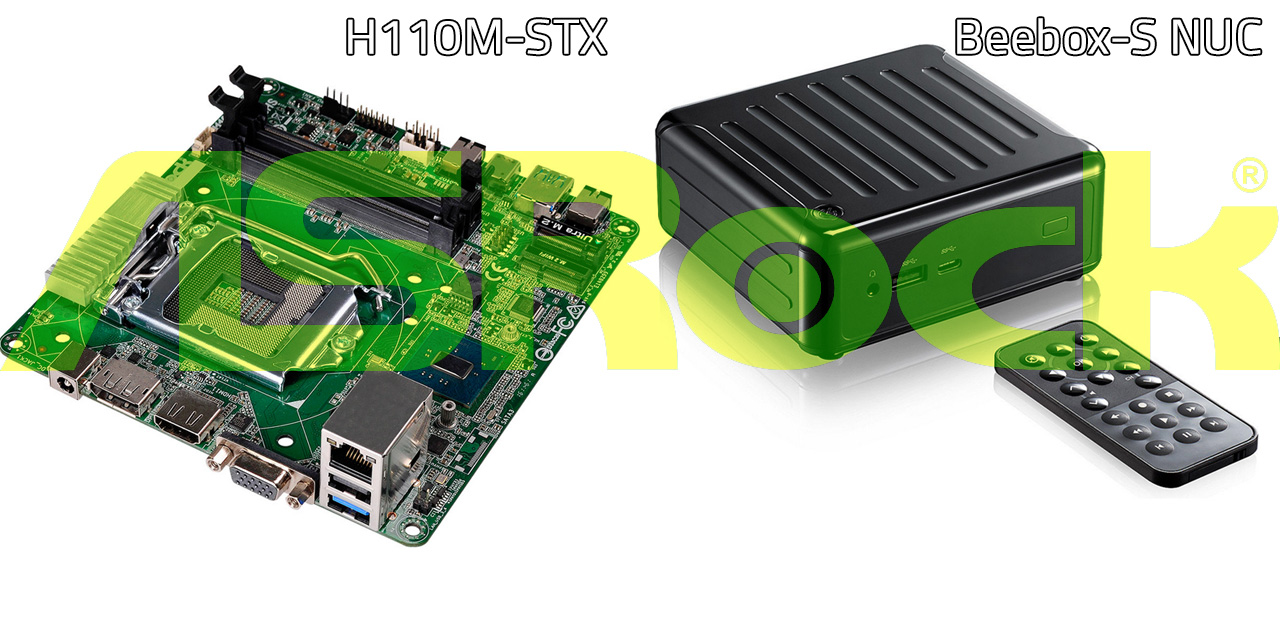 While ASRock has big releases with new X99 motherboards recently announce at Computex several weeks ago, the motherboard company is also focusing on the smaller section of the market involving the latest STX form factor and Intel's NUC with the announcement of the H110M-STX motherboard release and Beebox S-series refresh.  They might be small physically, but this computing market is a growing sector with increasing number of users demanding more efficient solutions in terms of space and power consumption.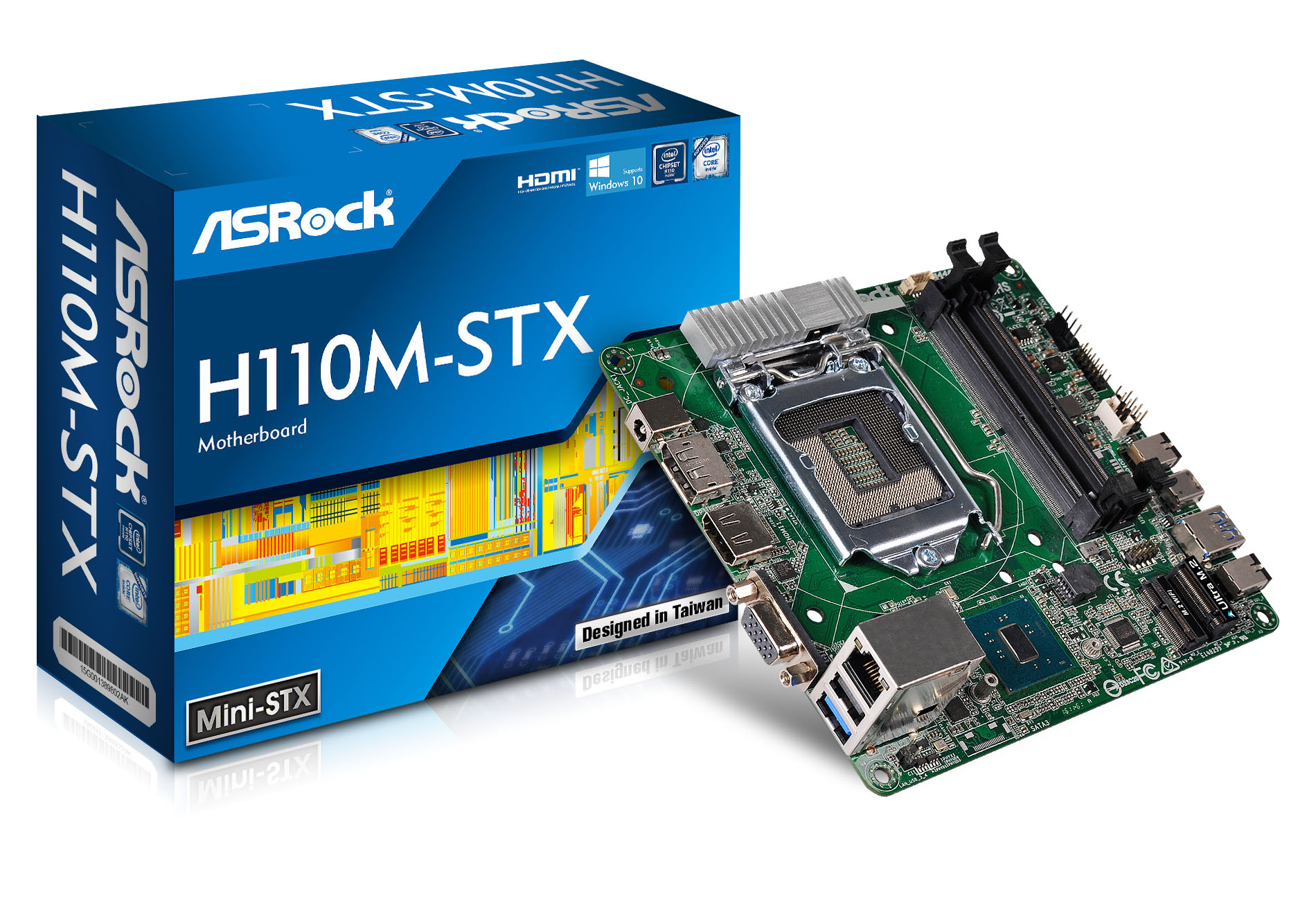 The ASRock H110M-STX uses a compact 5×5 form factor with a customizable LGA1151 socket CPU. Compact sizes such as this used to only support system-on-chip embedded solutions but the upgradeable CPU socket allows for building flexibility and scalability even for system builders who deal with dozens of different PCs, especially at the office.  Despite the compact size, ASRock has designed the H110M-STX to support custom cooling as well as the stock Intel cooler as well, utilizing the same socket heatsink mounting design as a full-sized H110 motherboard.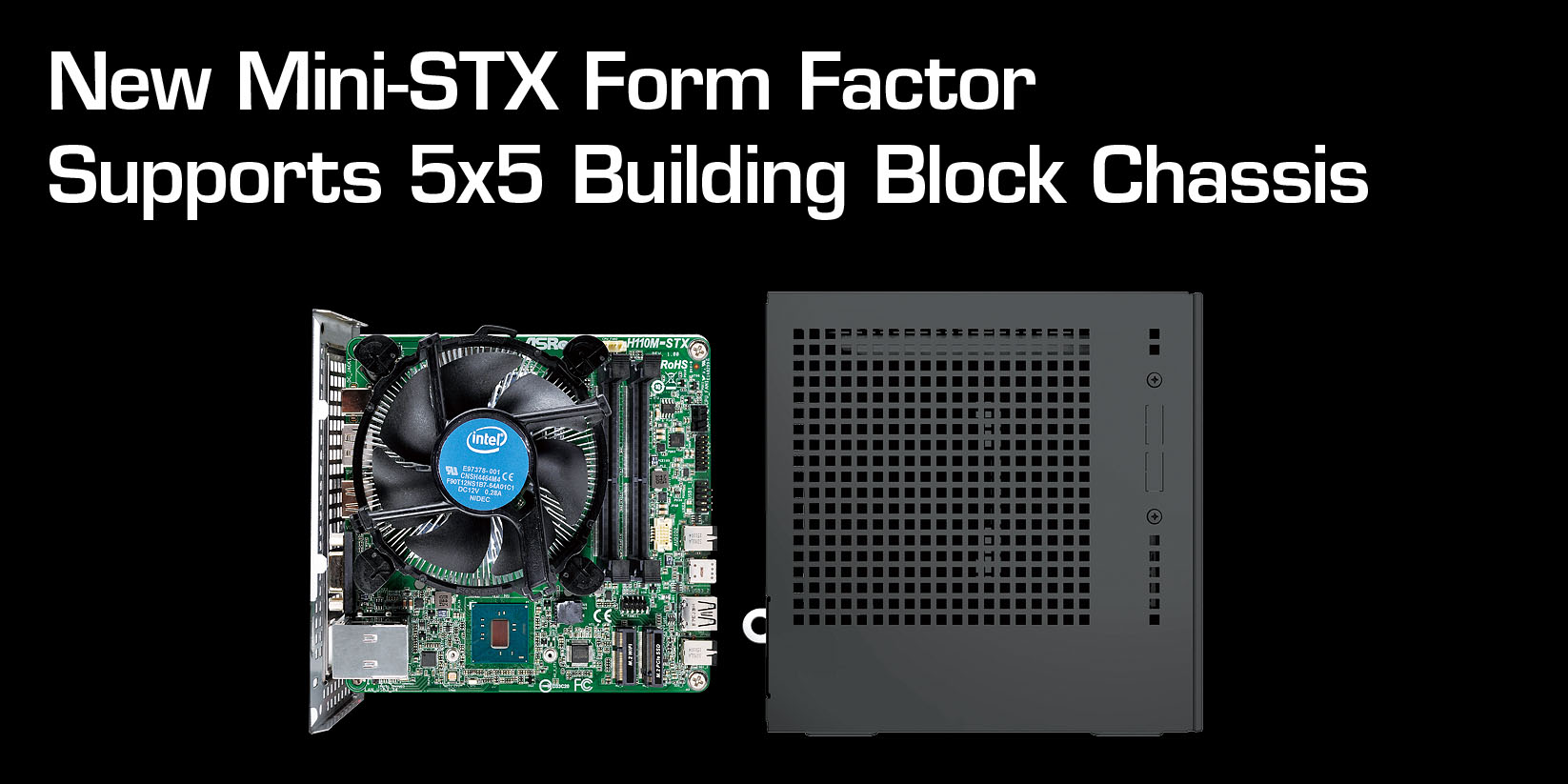 Three display outputs are embedded including a D-Sub, HDMI and a DisplayPort while storage options include a pair of SATA3 headers and an M.2 supporting PCIe Gen3 x4 SSDs. Another M.2 slot is available for Wi-Fi/BT modules and there is also an Intel Gigabit LAN included. For external storage, the ASRock H110M-STX is also unique in that it has USB 3.0 Type-C support directly on the motherboard. This compact motherboard will be compatible with many upcoming STX cases from Silverstone and AKASA as shown at Computex.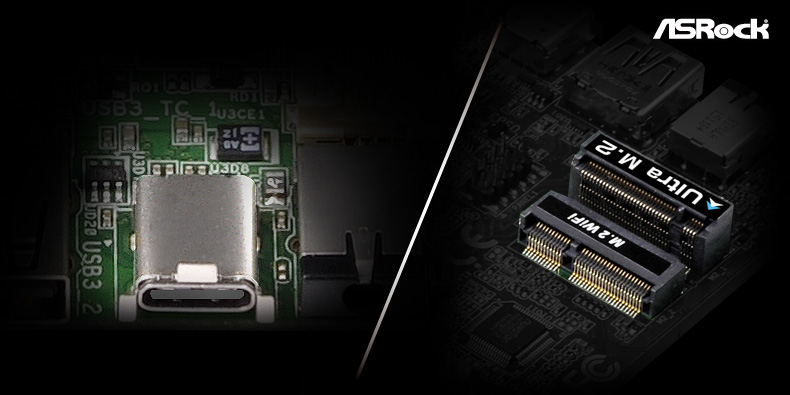 For more information visit: http://www.asrock.com/MB/overview.asp?Model=H110M-STX
For those who prefer a ready-made compact solution however, ASRock is also announcing a refresh of their Beebox NUC series, now sporting Intel's latest 6th generation Core i3-6100U and i5-6200U processors. Just how compact is the Beebox-S NUC? The entire computer is with a 0.6L compartment. Inside, it supports DDR4 SO-DIMM memory up to 32GB, has a pair of HDMI and a single DisplayPort for display output and supports 4K resolutions as well as HEVC/H.265 playback.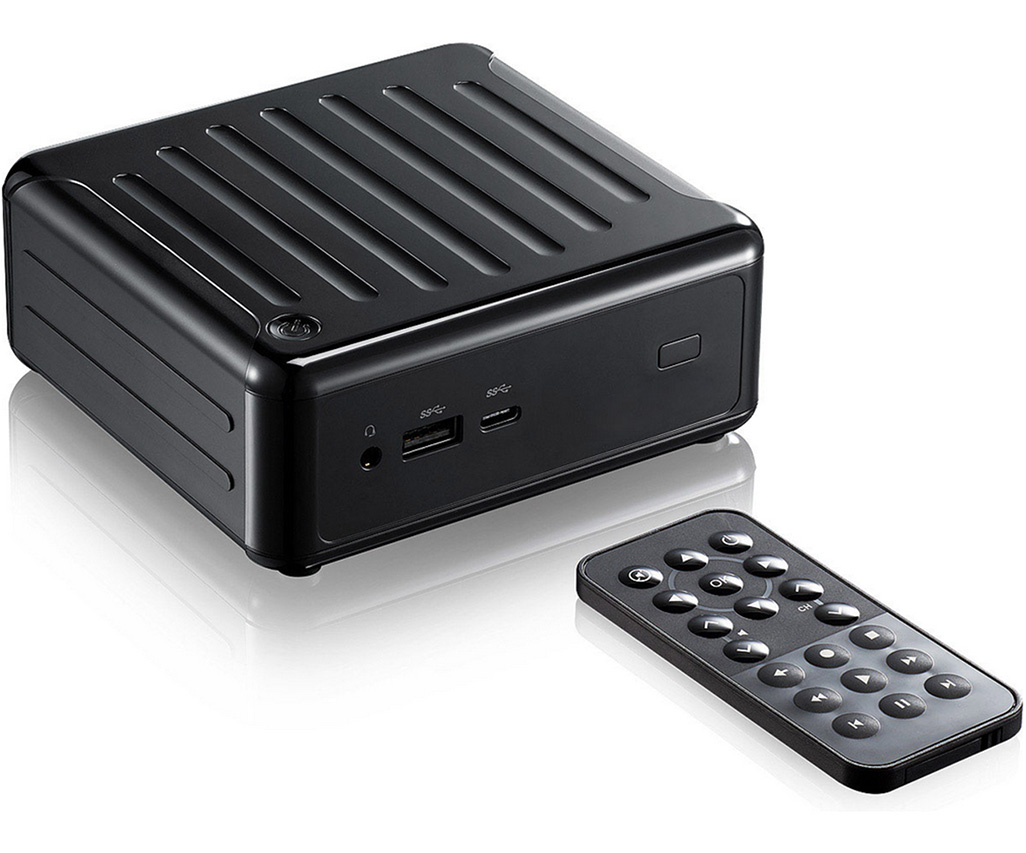 In terms of storage, the Beebox-S NUC has a pair of M.2 slots one of which supports PCIe Gen3 x4 SSDs while the other is for Wi-Fi/BT connectivity. It already comes bundled with 802.11AC 2.4/5GHz as well as a remote controller so it can be used as an HTPC almost right out of the box. For external storage, the Beebox-S NUC also has USB 3.1 Type-C which supports 10Gb/s data transfer rates.
The Beebox-S starts at $263 from NewEgg.com but even a lot more options are available via Amazon.com
where older model NUCs can be found starting at just over $150. Find out more Beebox-S details: http://www.asrock.com/nettop/Intel/Beebox-S%20Series/