For only $49, Biostar's H81MDC-LSP motherboard would find a good home inside a budget micro-ATX build. It has a Realtek RTL8111G for Gigabit ethernet connectivity and is equipped with a Realtek ALC892 HD audio codec.  Expansion slots include a x16 PCI-E 2.0 with an x1 PCI-E 2.0 while four SATA ports are available provided by the Intel H81 chipset. For more photos and information, check out the official press release below:
BIOSTAR releases the H81MDC-LSP – the latest Micro-ATX Motherboard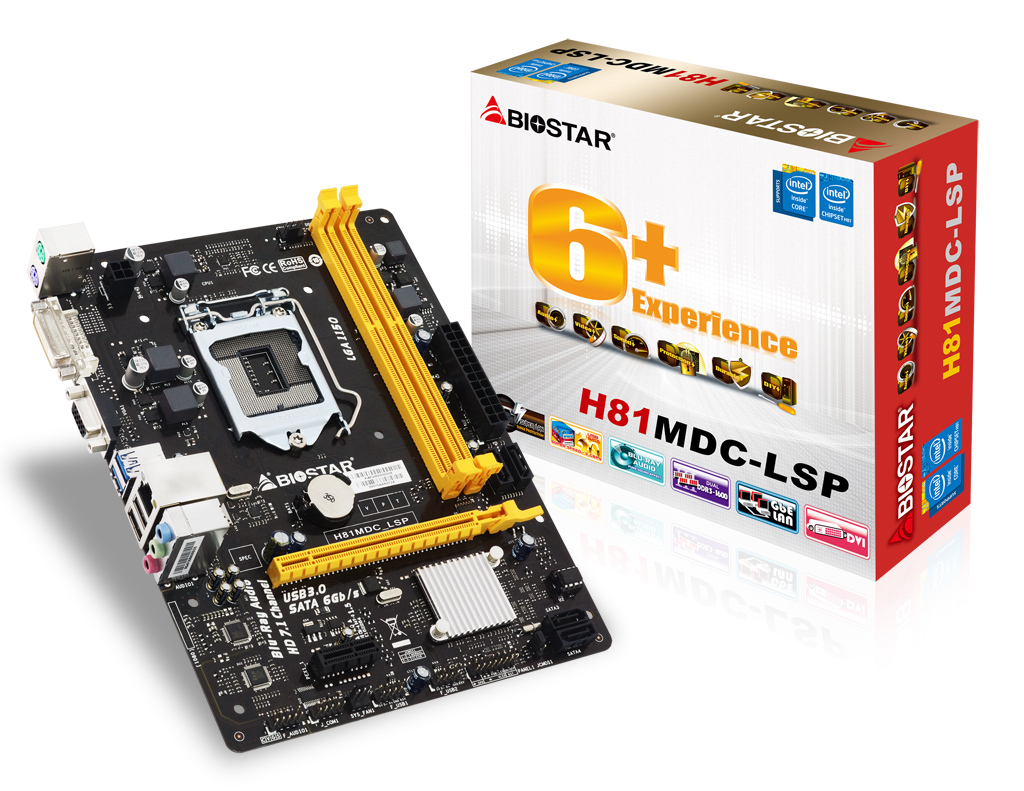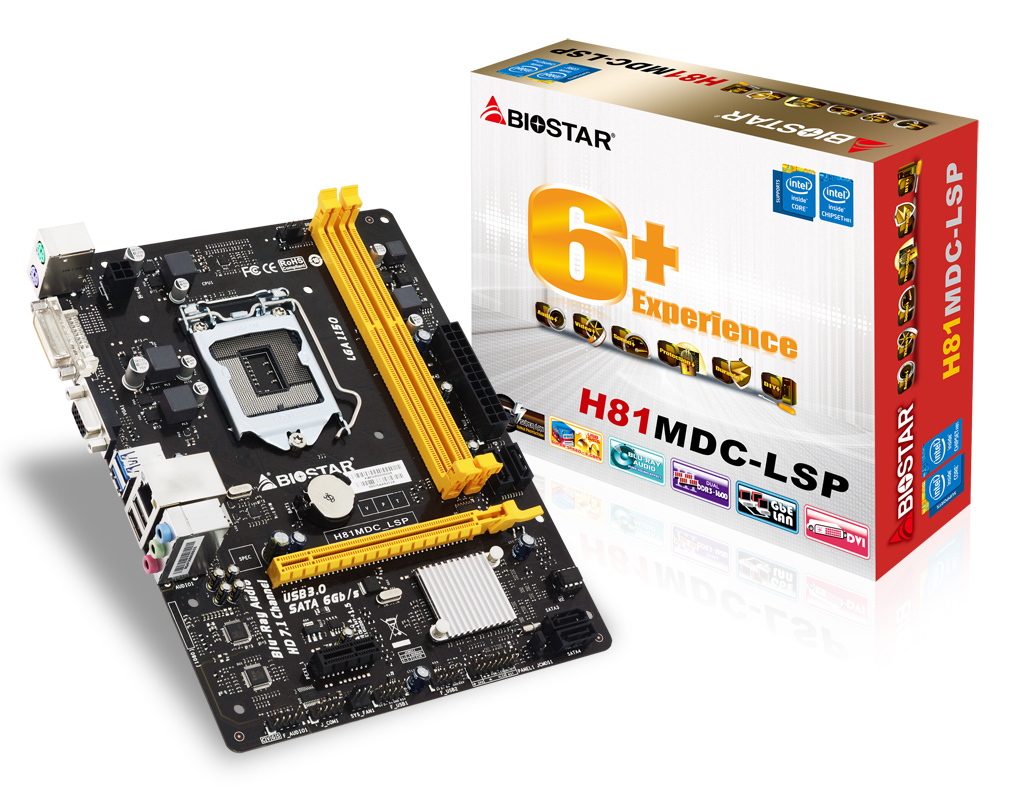 April 13th, 2015, Taipei, Taiwan – BIOSTAR has released their newest micro-ATX motherboard based on the Intel H81 chipset, the H81MDC-LSP along with an upgraded sound chip and LAN surge protection. The board supports Intel 4th generation Core i7 and Core i5 processors. It features Intel single chip architecture with HD 4600Graphics, along with a new integrated memory controller that will run at speeds up to 1600MHz. The H81 chipset has two SATA 6Gb/s ports (plus four SATA 3Gb/s ports), and two USB 3.0 headers. The H81MDC-LSP supports two DIMMs for a maximum of 16Gigs of RAM. The H81MDC-LSP is a great option for small form factor systems where you rarely have more than one discrete card and two SATA drives and is a great combination for low-cost but with rich features such as HDMI video output. And being Intel based boards, they also feature Intel Rapid Start Technology and Intel Smart Connect Technology.
In addition to the normal specs, the H81MDC-LSP comes with MAGIX multimedia tools designed to enhance your music, videos and photos for free and Simplicheck, a small, intelligent tool by Simplitec GmbH that scans your PC for optimal performance. Simplicheck is based on well-proven scanning technology that has proven successful in everyday customer use.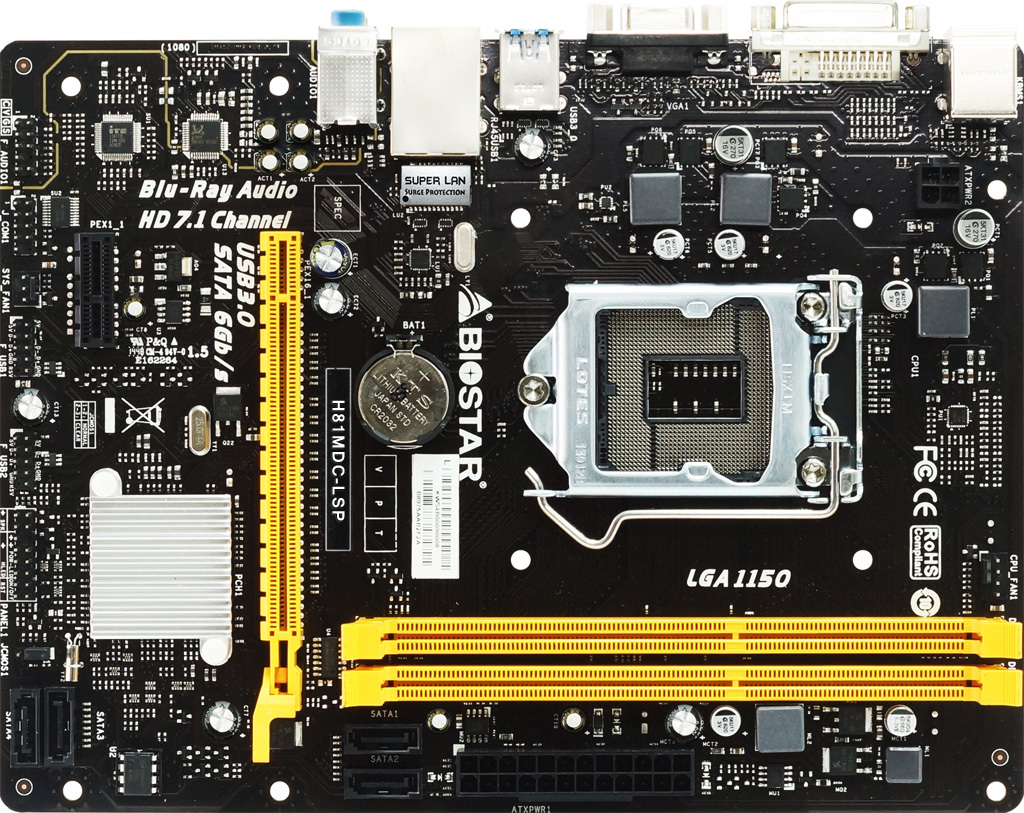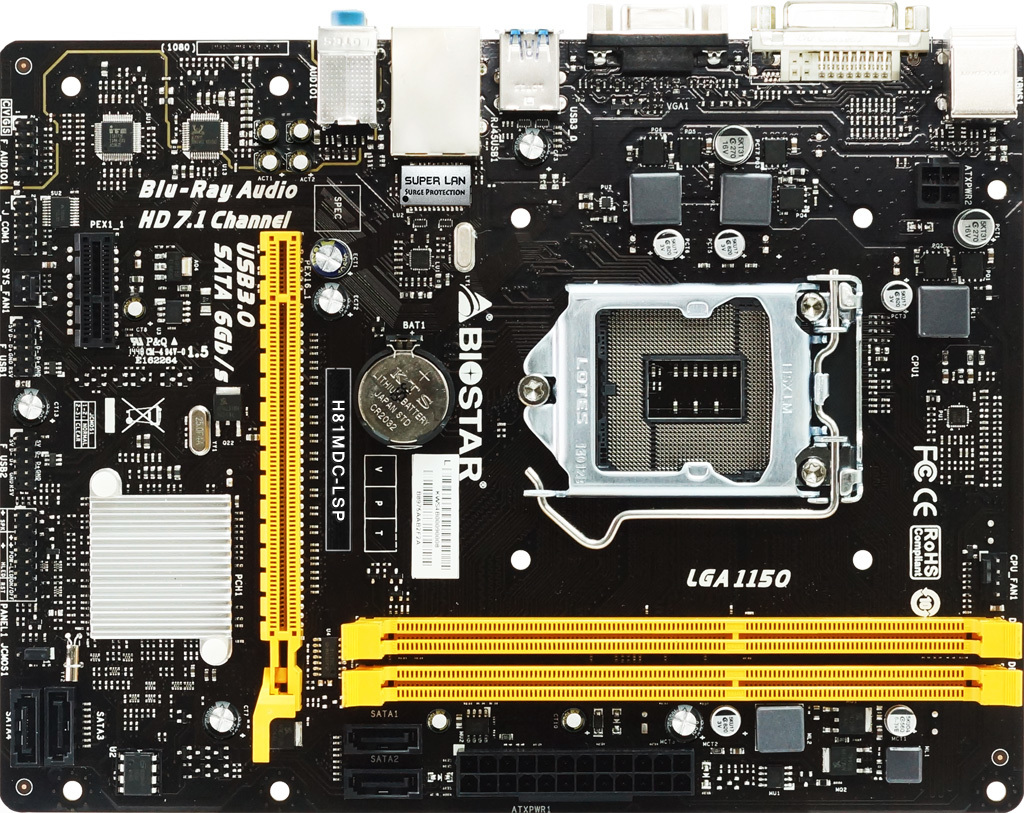 The H81MDC-LSP is also equipped with modern high quality solid capacitors, the X.D.C (eXtreme Durable Capacitors). These are low ESR and high ripple conductive solid state capacitors that provide a stable power supply to the CPU. The life span can also be more than 6.25 times that of ordinary liquid caps. The H81MDC-LSP also has Super LAN Surge Protection which provides a LAN port with more advanced antistatic protection capabilities by adding an integrated chip to strengthen electrical stability and prevent damage from lightning strikes and electrical surges.
The boards feature the latest BIOSTAR technologies such as BIOS Flasher and BIOS Online Update for easy updating and restoration of the BIOS, as well as BIO-Remote2 for remote control of the system via Android and Apple devices.


BIO-Remote2 Technology gives users a better Home Theater environment. Users who own either Android or Apple mobile devices are able to access and control the PC remotely. Your smart device can become an intelligent and functional remote control. Moreover, BIO-Remote2 also includes both the function of mouse pad and power point presentation modes.
Lastly, the H81MDC-LSP features the Charger Booster function. It is a high powered charging solution for Apple or Android devices such as iPad, iPhone and Android phones and tablets. Charger Booster Technology is able to boost the charging time to be more efficiency and faster once any mobile device is connected to the motherboard. With Charger Booster technology, you are able to charge your devices up to 42 % faster.
The MSRP for the H81MDC-LSP is $49 USD.
Find out more at: http://www.biostar.com.tw/app/en/mb/introduction.php?S_ID=790 
For more information, please visit www.facebook.com/BiostarHQ
 
About BIOSTAR
BIOSTAR is a manufacturer dedicated to the production of motherboards, graphics cards and industrial computing systems. Since its establishment in 1986, the BIOSTAR GROUP has become a major motherboard supplier in the PC industry. In order to pursue continuous growth, BIOSTAR has invested heavily in acquiring the physical and human resources to excel at research and development. With a constant emphasis on quality, BIOSTAR always seeks to offer products with the highest price-performance ratio.