Bell seeks class damages for consumer fraud, unjust enrichment, negligence, breach of contract and bailment. He claims that the same security problem, and after-market fix, occurs in defendants' games "Starcraft" and "Diablo."
 Bell claims that game players have to pay $6.40 for a product called the Authenticator to protect their private information from hackers. Sales of Authenticators, which come as a physical product or download, have brought in $26 million, according to the complaint.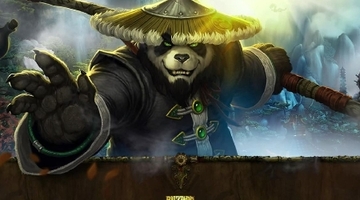 Bell claims that Activision and Blizzard require gamers to use online accounts at the Battle.net website, which collects and stores customers' private information.  Blizzard puts the onus on gamers to buy additional products or tighten security on their devices, rather than making customer accounts more secure, Bell claims.
     "Defendants negligently, deliberately, and/or recklessly fail to ensure that adequate, reasonable procedures safeguard the private information stored on this website. As a result of these acts, the private information of plaintiffs and class members has been compromised and/or stolen since at least 2007," according to the 33-page complaint.
Blizzard sued over security of player info | Courthousenews.com