Users looking for some quick sleeved cable solutions for their systems now have a more affordable option from CableMod with their recently announced Basic Cable kits that are offered in one 24-pin ATX, one 4+4 pin EPS, and two 6+2 PCI-e cables options. These cable kits are available in various solid color and combo color choices as well which includes the following: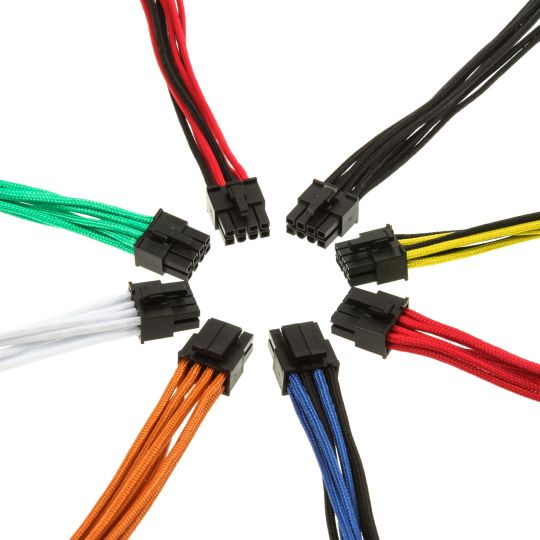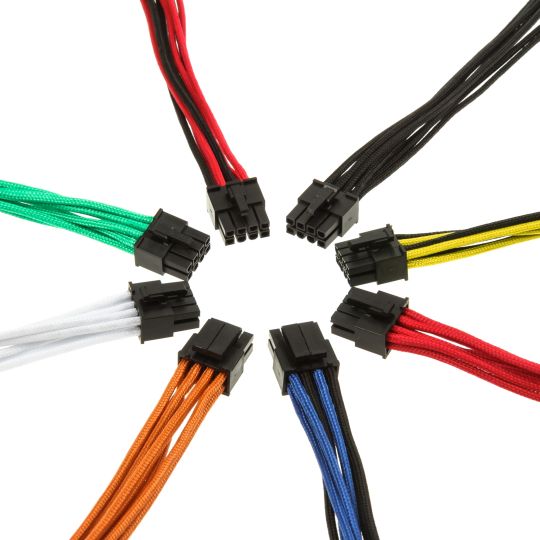 | Solid Colors | Combo Colors |
| --- | --- |
| Black | Black / Red |
| Red | Black / Blue |
| Blue | Black / Green |
| Green | Black / Orange |
| Orange | Black / Yellow |
| White | Black / White |
The new basic cable kits are also now compatible with the also recently announced Corsair RMx power supply series. Both RMx and RMi series cables are interchangeable and CableMod also offers options for Corsair's AX, AXi, HXi, and RM series. For EVGA users, CableMod has the E-series that is compatible with EVGA's G2, P2, T2 units and for Seasonic users, CableMod's SE series can be used on XP2, XP3, KM3, FL2 units.
More information and compatibility list can be found on CableMod's page: http://www.cablemod.com/compatibility