TAIPEI, TAIWAN, June 5, 2015 – The world's leading motherboard brand ASRock rolled out a stunning roster of Intel 100 series motherboards and mini PCs at COMPUTEX 2015, also unveiled a brand new product line– ASRock Gaming, a hardware collection dedicated to enthusiastic gaming. The first lineups include gaming router G10 and gaming mouse pads.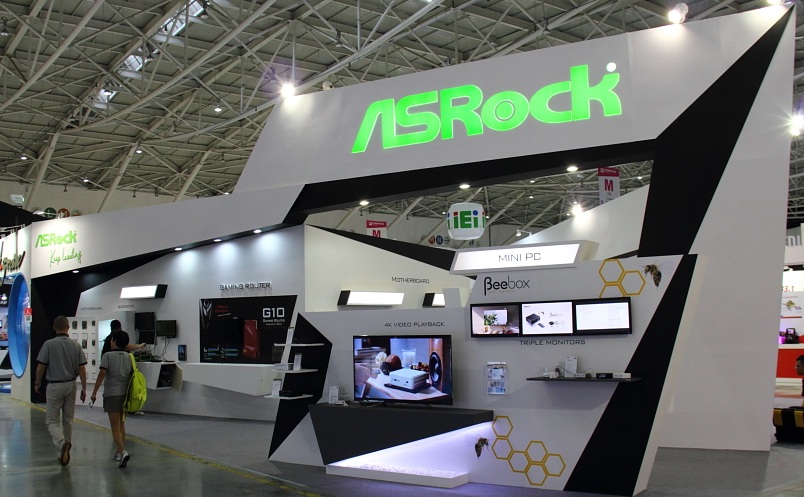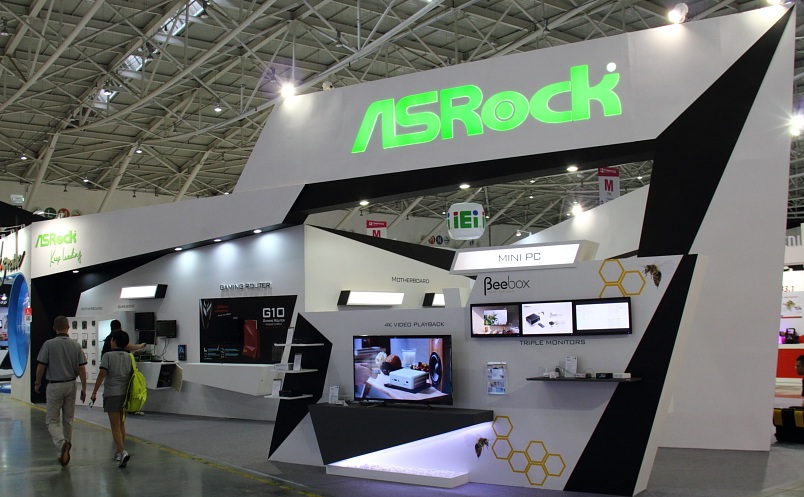 ASRock booth at L0317A, 4F, Nangang Exhibition Hall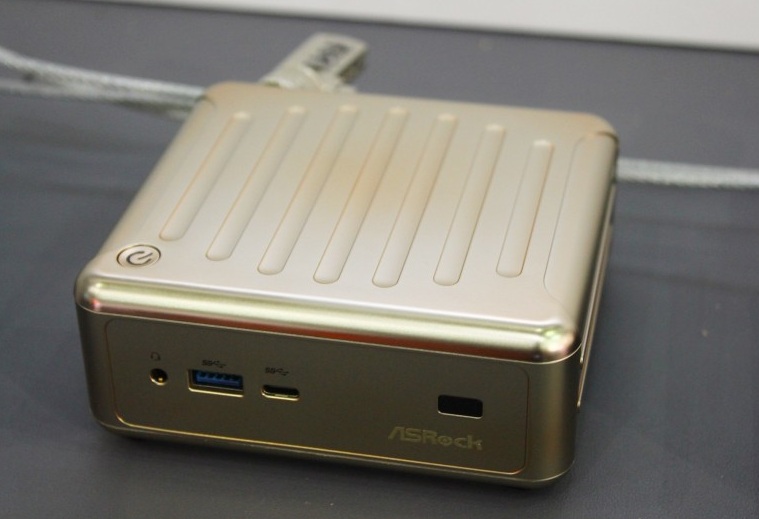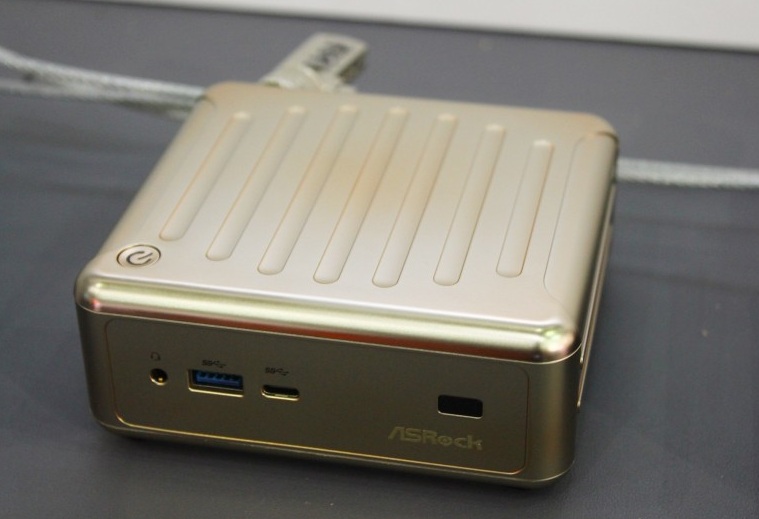 ASRock Beebox: The world's first N3000 powered NUC with Type-C USB. It is the only one to support dual channel memory plus triple monitors and 4k playback.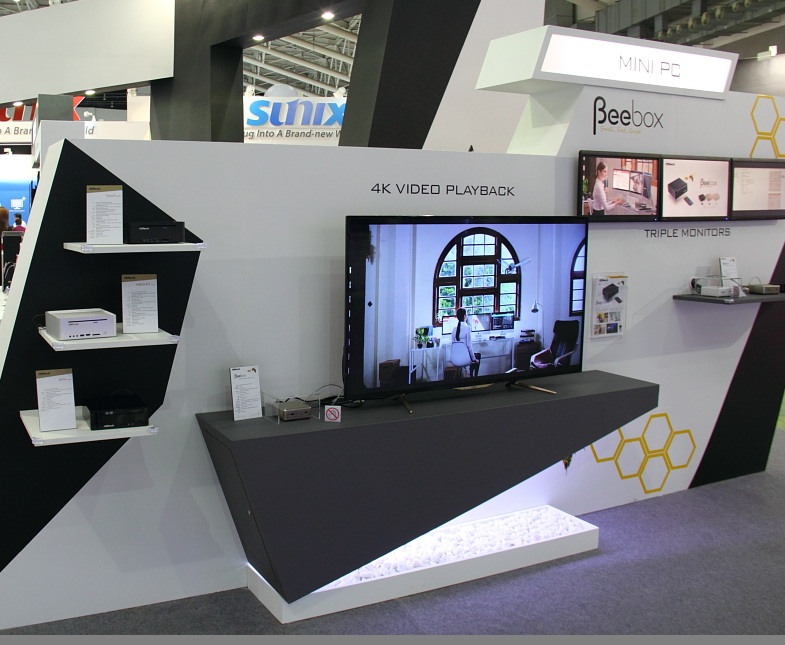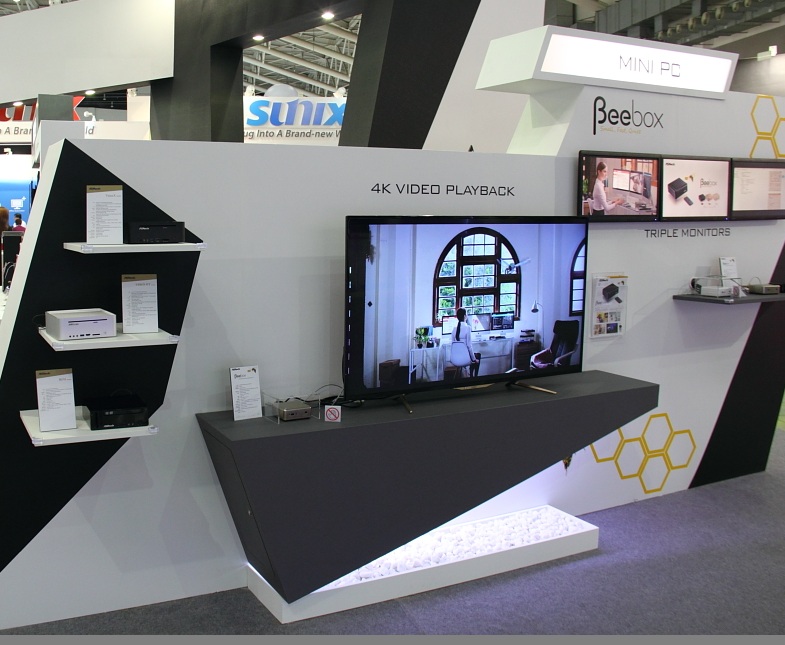 ASRock Beebox supports dual channel memory plus triple monitors and 4k playback.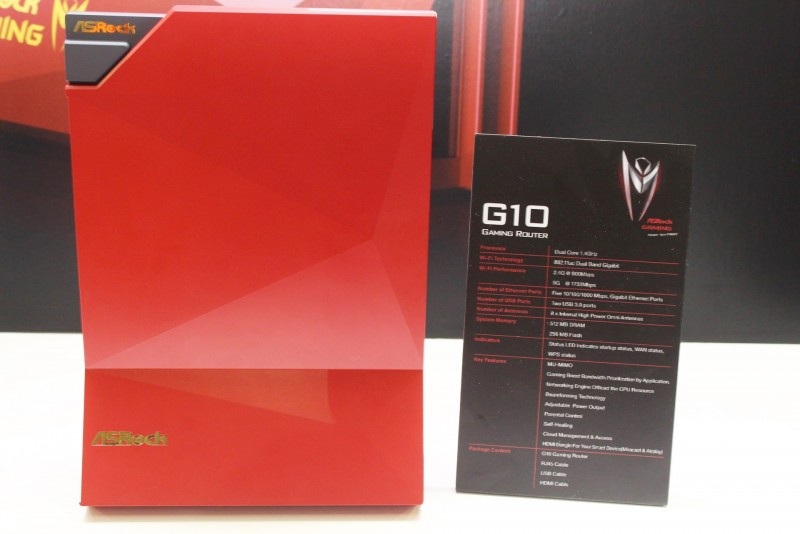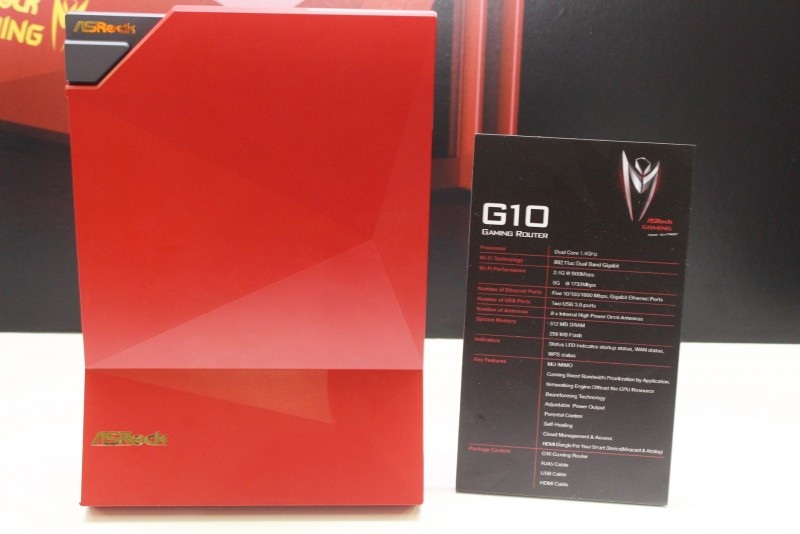 The first lineup of ASRock Gaming Series: G10 Router.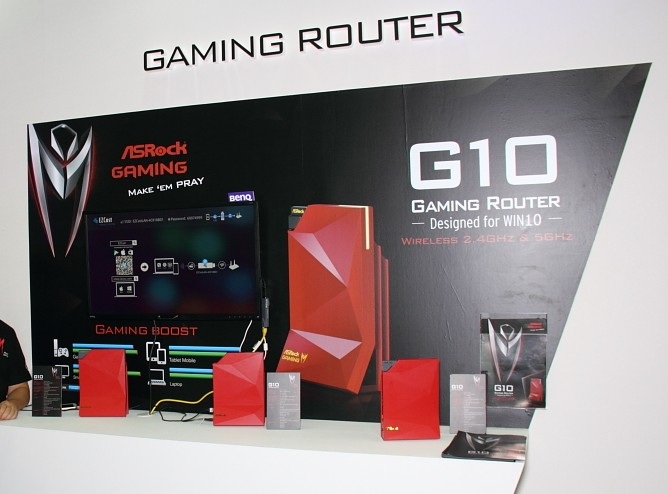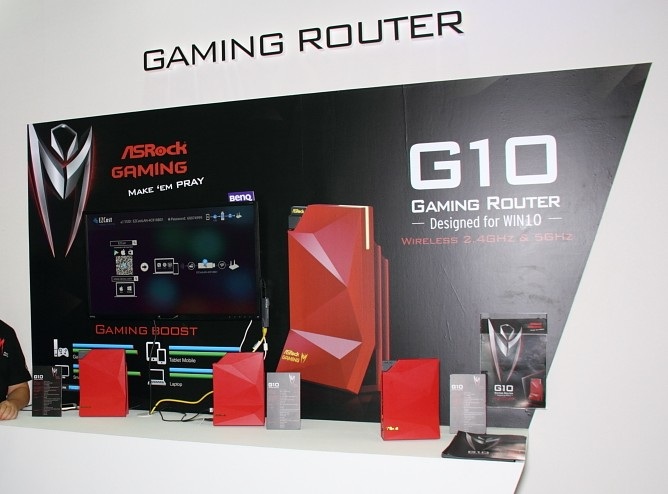 Specially designed for the upcoming Windows 10, ASRock Gaming's G10 is a 4T4R router with 8 dipole high power antennas hidden inside the crimson colored irregular polygon.
ASRock showcased an array of Z170 series motherboards: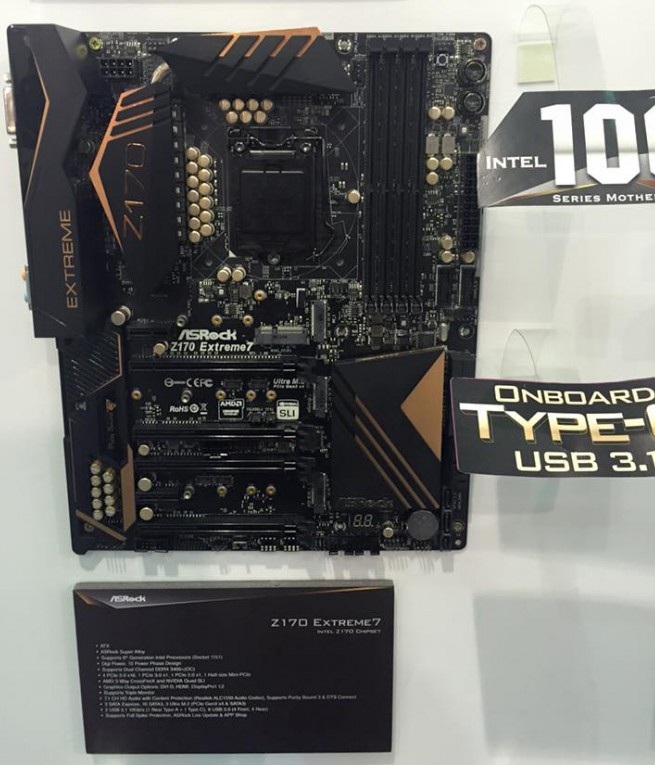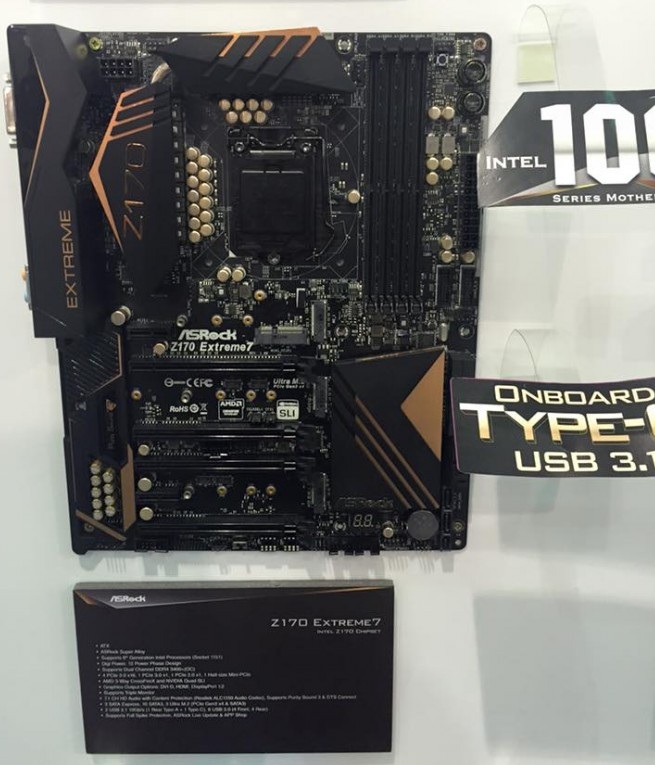 Z170 Extreme7, d&i Award Winner.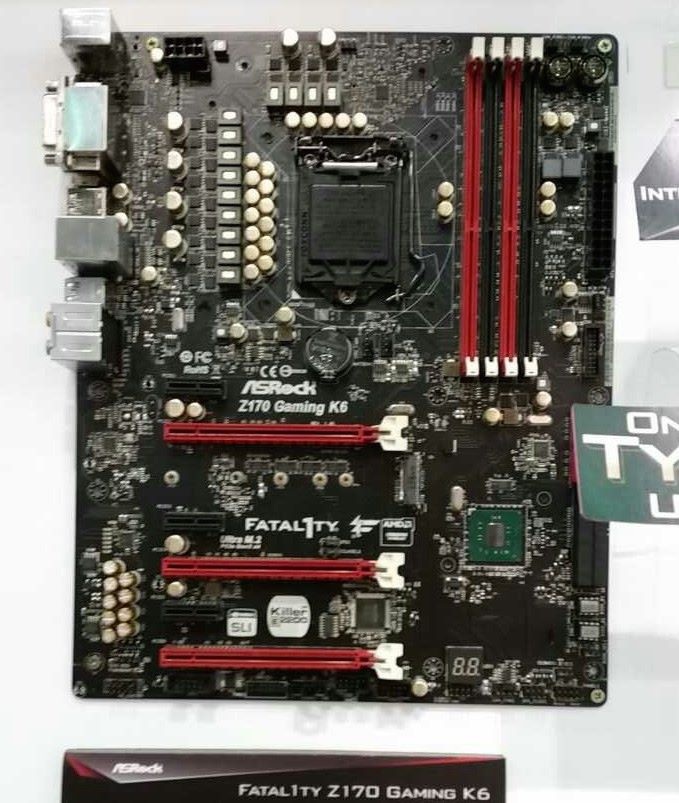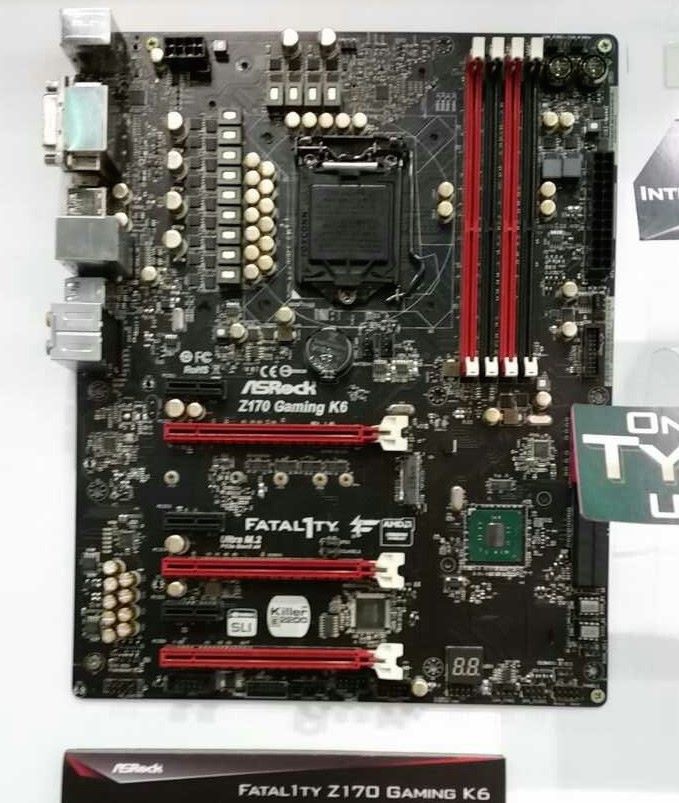 Z170 Gaming K6, a flagship motherboard of the ASRock Gaming Series!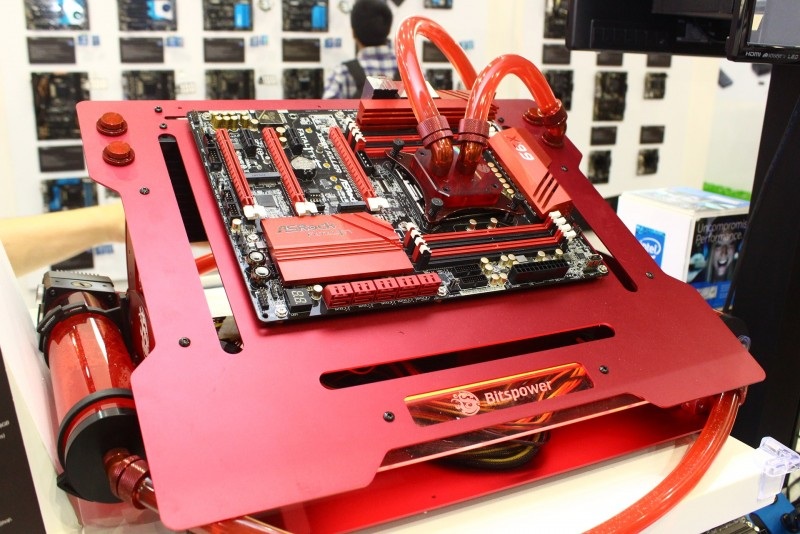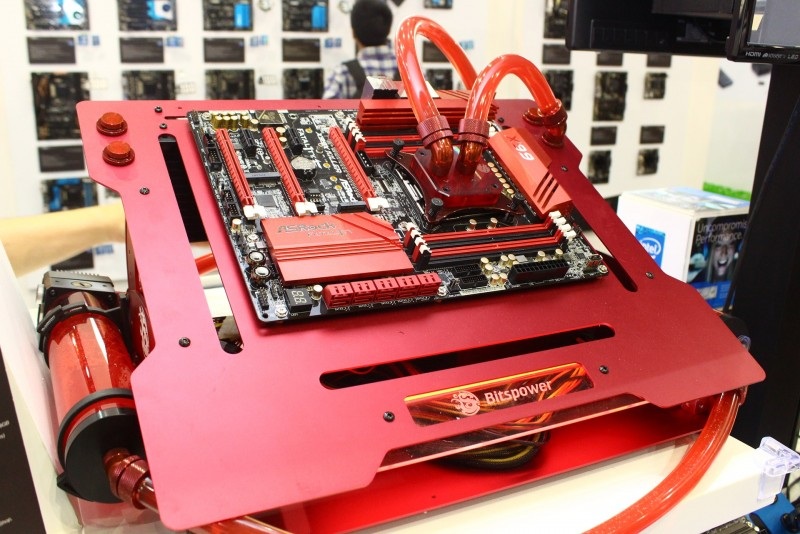 Eye-catching case modding showcase: X99X Killer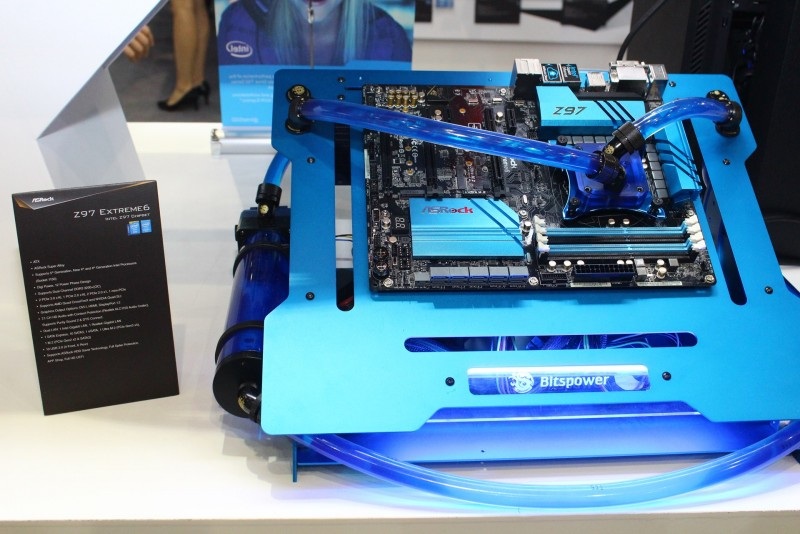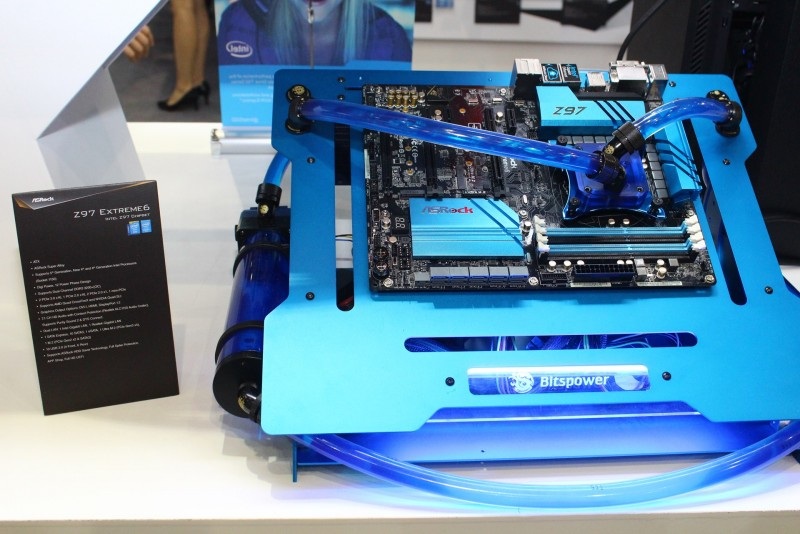 Striking case modding showcase: Z97 Extreme6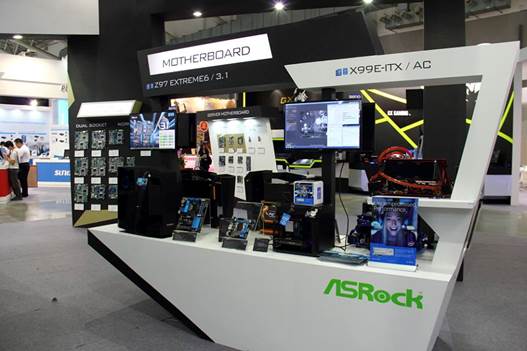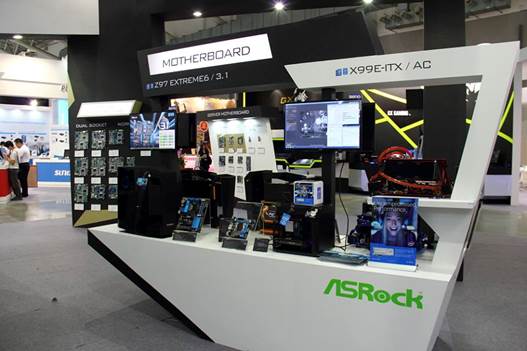 The world's first and only mini-ITX sized Intel® X99 chipset motherboard – ASRock X99E-ITX/ac demonstrates its extraordinary performance by installing an ASRock U.2 kit and an Intel® 750 Series SSD.