PC Mouse
Cooler Master MasterMouse MM520 and MM530 Review
A Closer Look at the Cooler Master MM520 Mouse »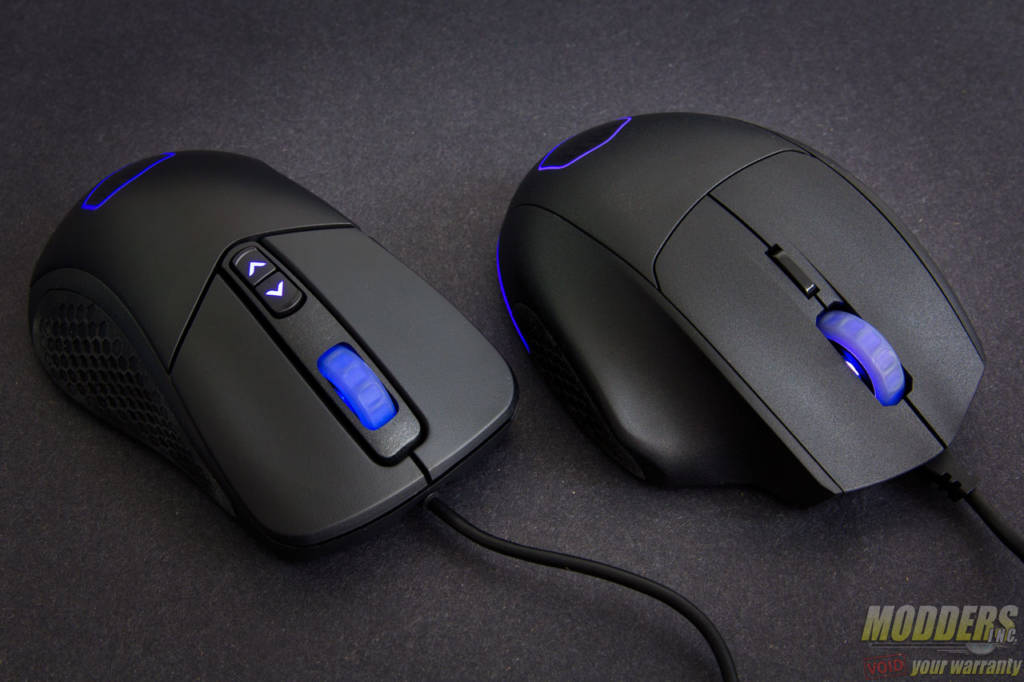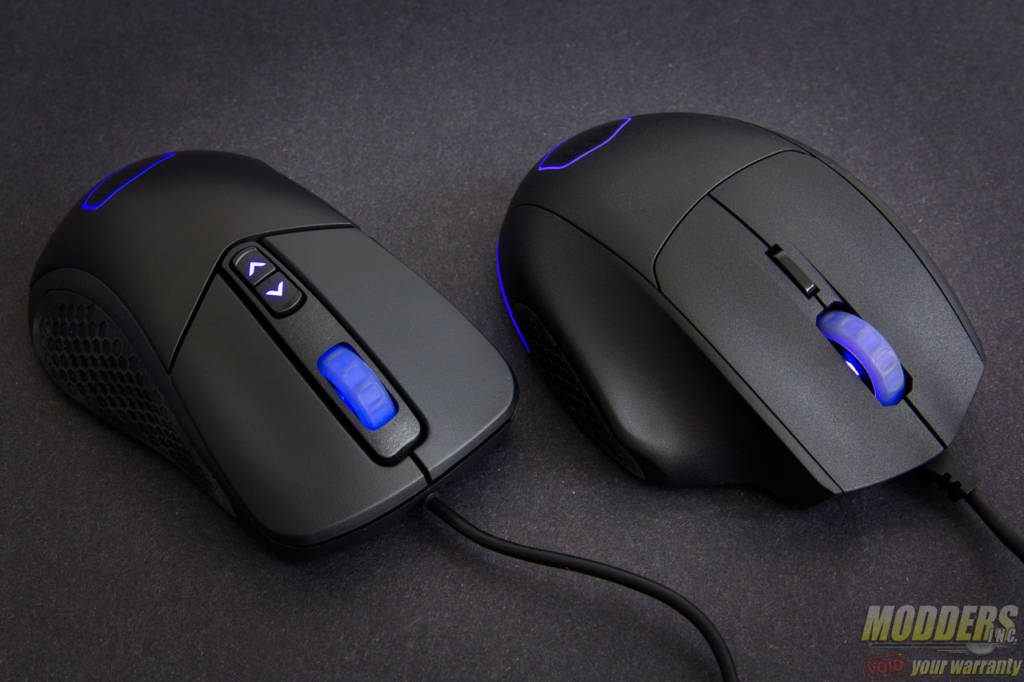 How do you make the perfect mouse? You start with the sensor. Something that has a good track record (pun intended). What about shape? Since that part is subjective, take cues from previous successful designs and reuse the shell. The last part is also equally critical. It has to be priced well. Everything else is a bonus. Does it have RGB LED? Does it have software control? Not necessary, but it is appreciated. If you want to increase your odds of success further, create two of them.
With the launch of the MasterMouse MM520 and MM530 for $49.99, Cooler Master is truly aiming for the best pound-for-pound mouse offering. This is not the first time they have done a dual mouse release. They have done that previously with the CM Storm Mizar and Alcor. However this time, the MM520 and MM530 both share the same highly popular and proven PMW3360 optical sensor. What they differ in is their external shell, with the MM520 inheriting a redesigned CM Storm Spawn body, while the MM530 uses the Intellimouse inspired CM Storm Mizar/Alcor enclosure. Just to keep the kids happy, Cooler Master threw in 3-zone RGB LED functionality as well.
Packaging
The Cooler Master MasterMouse MM520 and MM530 packaging provides a velcro secured flap at the front that allows potential buyers to get a preview of the size and look of the mouse before buying. Various features are printed all over the packaging box as well with the bulk of the information located in the rear with a diagram of the mouse.
Accessories
The only other accessory included is a fold-out user guide underneath the packaging box. This can also be downloaded at the product page at coolermaster.com along with the software driver.
MM520 Specifications: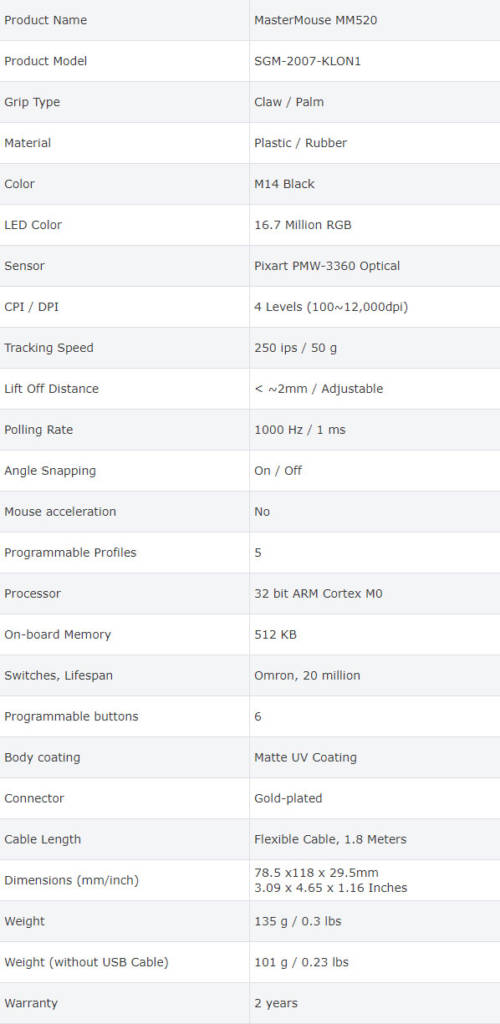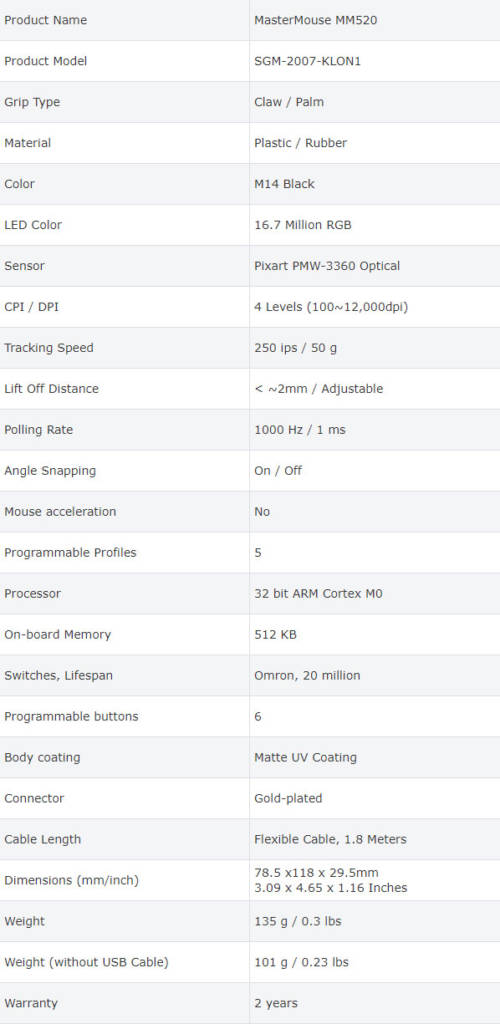 MM530 Specifications: