Cooler Master MasterMouse MM520 and MM530 Review
Article Index:
A Closer Look at the Cooler Master MasterSet MM520 Mouse
The MM520 mouse uses the familiar CM Storm Spawn/Xornet body design. It is specifically for right handed users and with the left side have an "overhang" for the ring finger. However, it is longer than the original CM Storm spawn. The Spawn measures 107mm long while the MM520 mouse measures 118mm long. It actually shares the same shell design as the MS120 combo mouse.
It is also slightly wider at 78.5mm rather than 75. It slopes down towards the right with the highest point reaching 38.8mm. The CM Storm Spawn does not slope as prominently towards the right and is only 35mm at the peak.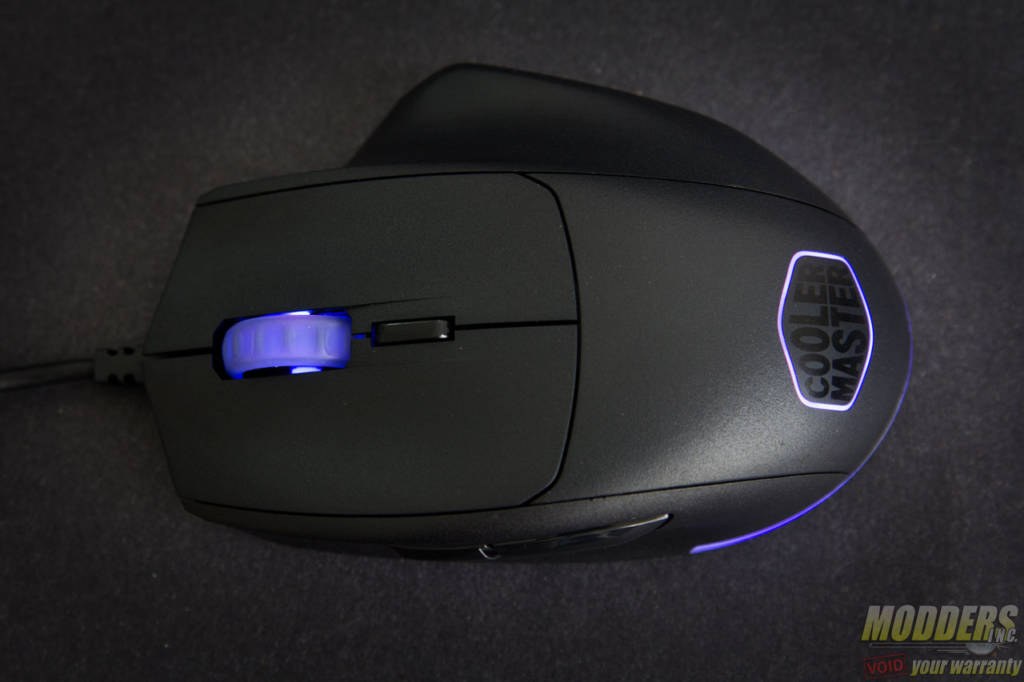 There are six buttons in total: Left and right main buttons, scroll wheel, DPI toggle, back and forward thumb buttons. Only the right side has rubber padding for added grip. The side buttons are also extend much further back, especially the back button. While it is still perfectly reachable, the thumb has to travel quite a bit to reach it. To make it easier, this back button is much larger in size than the forward thumb button.
The default DPI cycle settings are: 400, 1200, 4000 and 12000. The DPI toggle button also doubles as the Tactix button. Think of it as the Fn function on a keyboard, which enables combo functions. This gives users an additional 5 programmable input presets. By default, this is used for profile switching and LED behaviour. Holding down the DPI toggle/Tactix button while pressing the back button cycles through the profiles. Up to five profile banks can be stored.

At the bottom, there are three large pieces of PTFE skates, two at the front and one on the ring-finger overhang area. The sensor is almost at the center. If you look closely, you can see that the skates actually have a little notch which would make removing them for disassembly or replacement easier.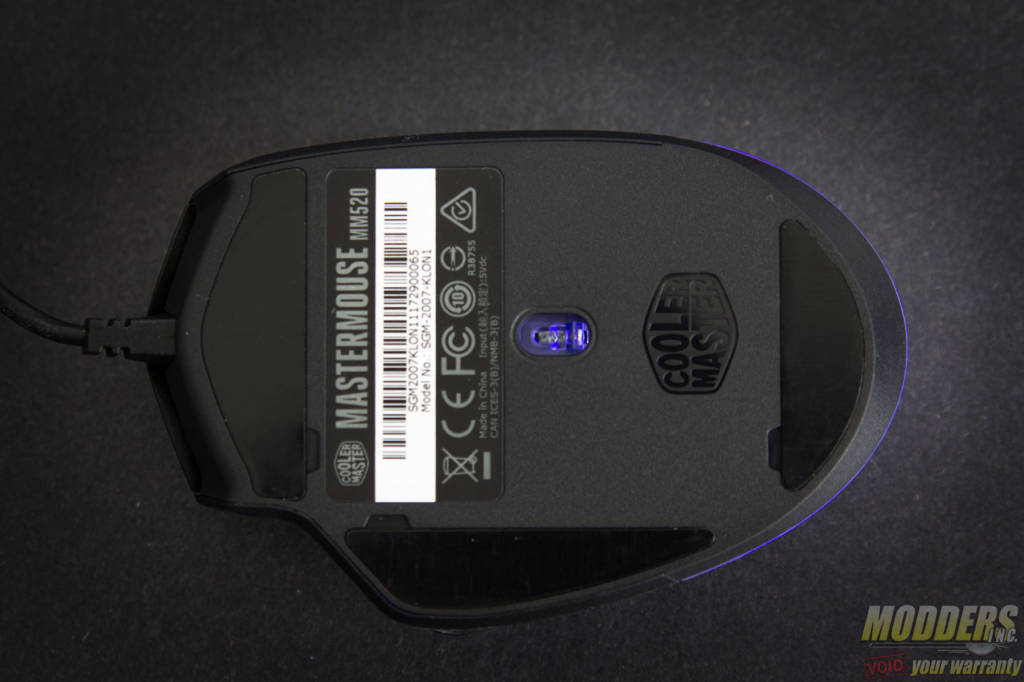 There are three RGB LED lighting zones on the mouse: The scroll-wheel, rear sliver edge and the outline for the Cooler Master logo. Holding down the DPI toggle/Tactix button while pressing the forward button cycles through the LED preset profiles.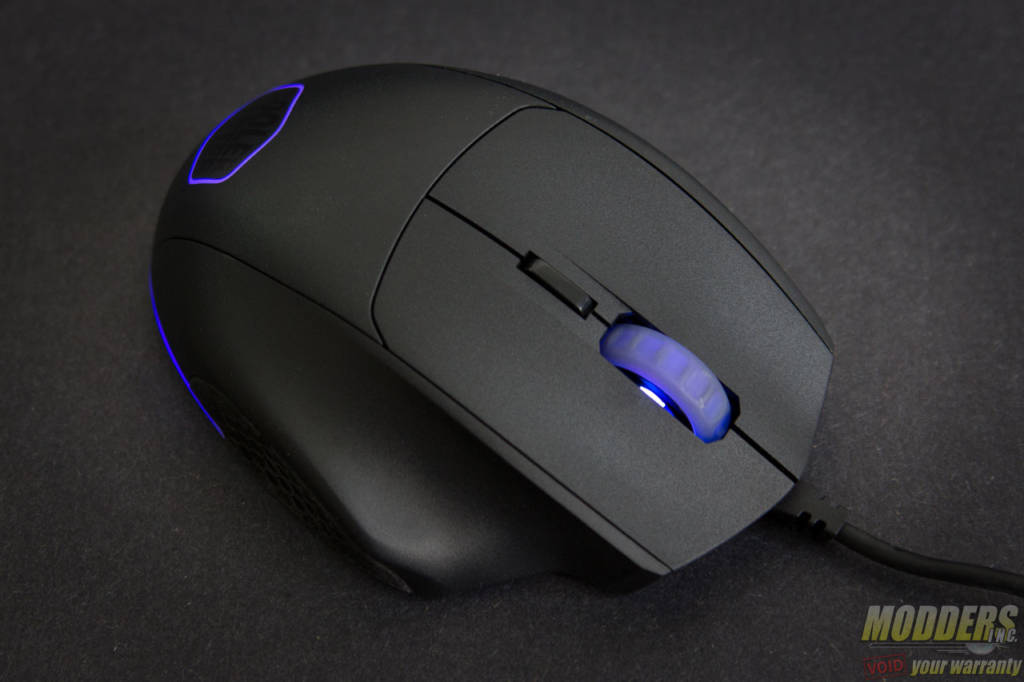 Article Index: