The Corsair RM850x modular power supply has been an extremely popular model, but has been limited to a standard black color. The new RMx White Series looks to break that mold and offer a clean white color to meet the needs of users with white color scheme builds.
While the company has already offered the RM750x in white, they now have increased their RMx White Series line to include the larger RM850x.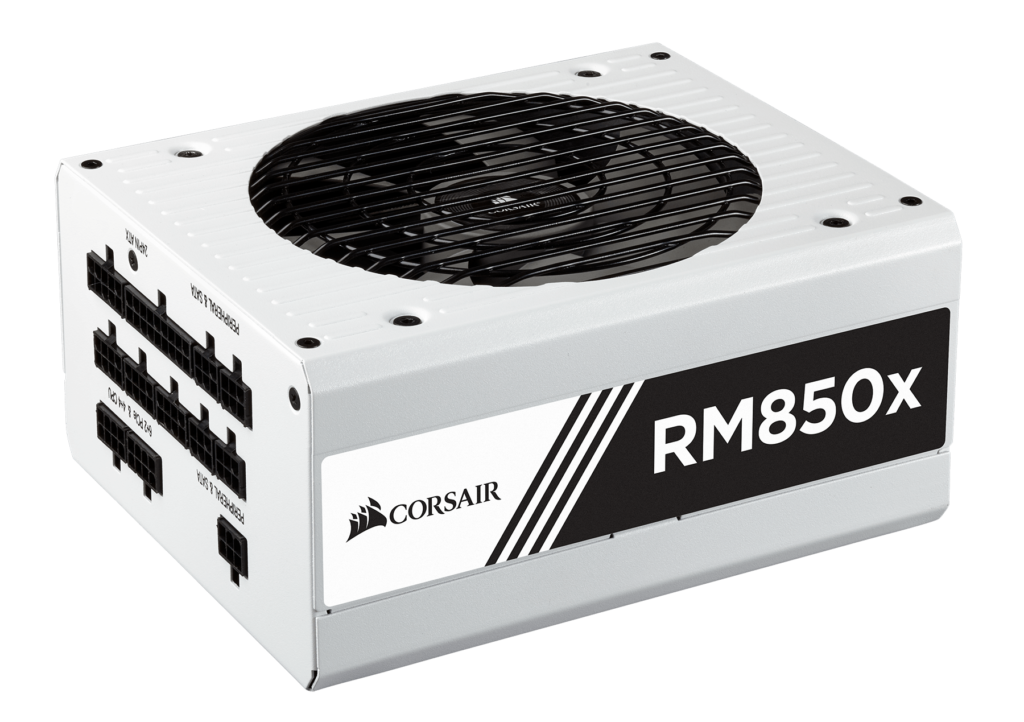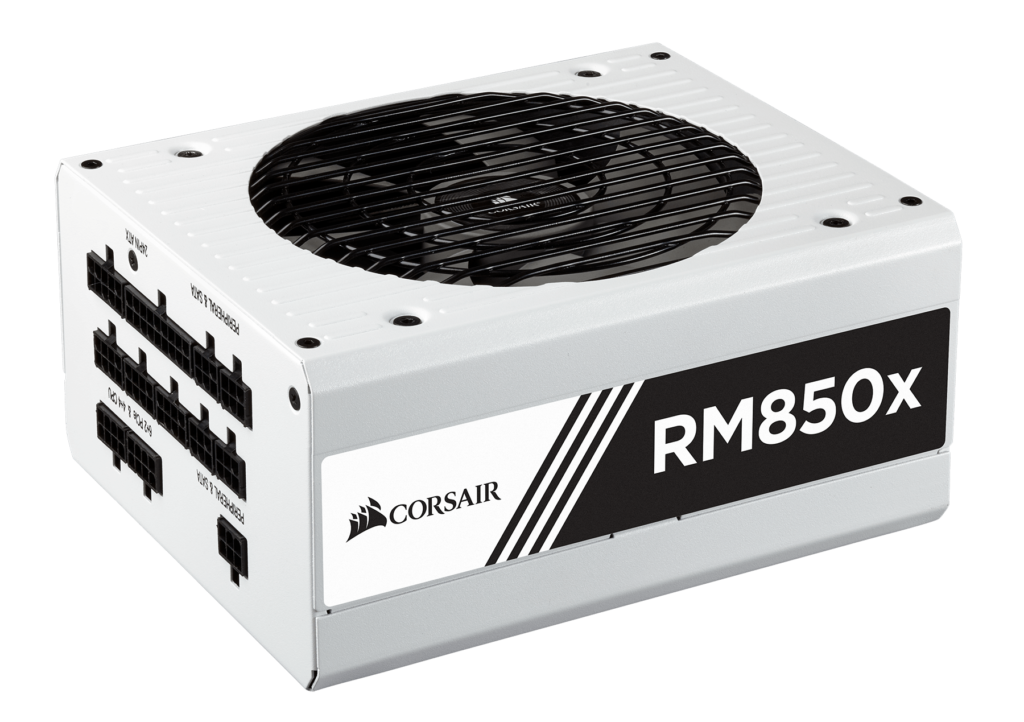 Built with all Japanese 105°C capacitors, they're a great choice for high-performance PCs where reliability is essential. 80 PLUS® Gold efficiency reduces operating cost and excess heat, while Zero RPM fan mode ensures virtual silence at low and medium loads. With a new clean white exterior and white fully modular individually sleeved cables, it's now easy to match your system's style and use only the cables you need with clean, great-looking results.
Every model in the RMx family comes with a 10 year warranty.
Plug it in, turn it on, and game on.
Fully modular cable set
The included CORSAIR Premium Individually Sleeved cable kit features paracord sleeves on every cable, as well as in-line capacitors on the ATX 24-pin, EPS12V/ATX12V, and PCIe cables that reduce ripple and noise, ensuring clean voltage. A set of cable combs for the 24-pin, EPS12V/ATX12V, and PCIe are also included.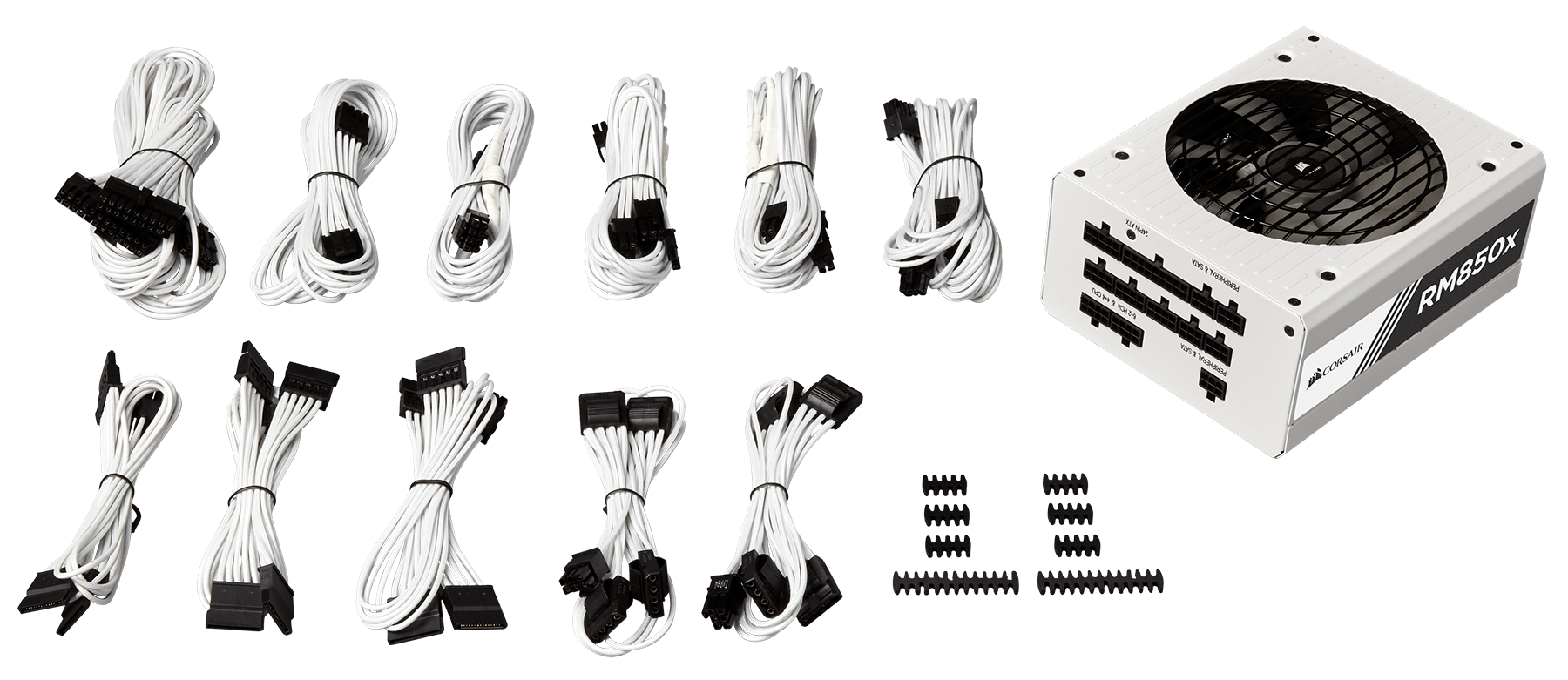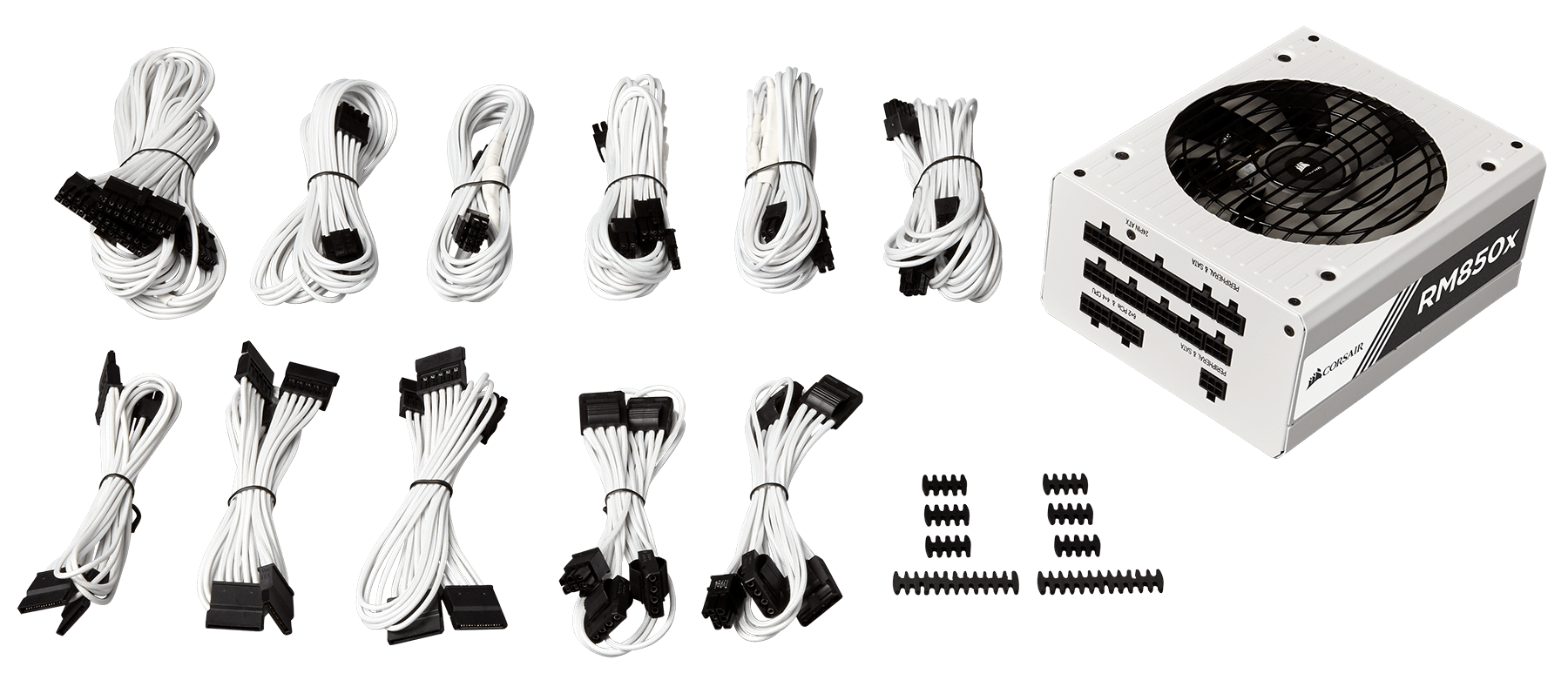 Don't spend any more time envying those clean, sexy builds you see online with their custom made, individually sleeved cables. Build one yourself. The RMx white features high-end three layer paracord sleeving for each of the fully modular cables included.
And the beauty goes more than skin deep. There are in-line capacitors on the ATX, EPS12V, and PCIe cables to help reduce ripple and noise and improve voltage regulation, as well as a set of cable combs to improve wire spacing and routing. This is going to look great in your build.
Installation is faster, since you can mount the power supply in the case first, and then attach only the cables you need.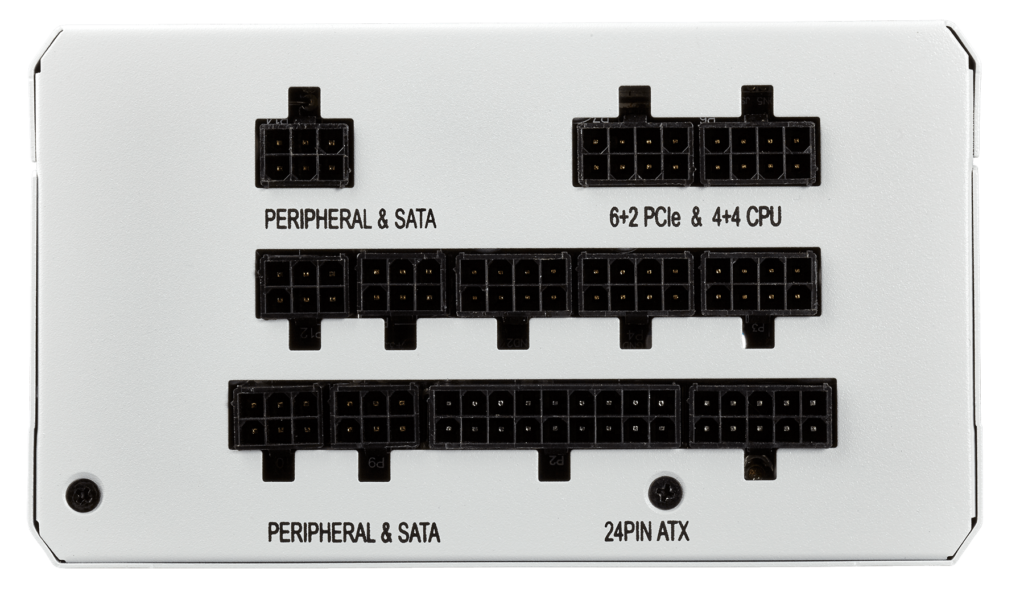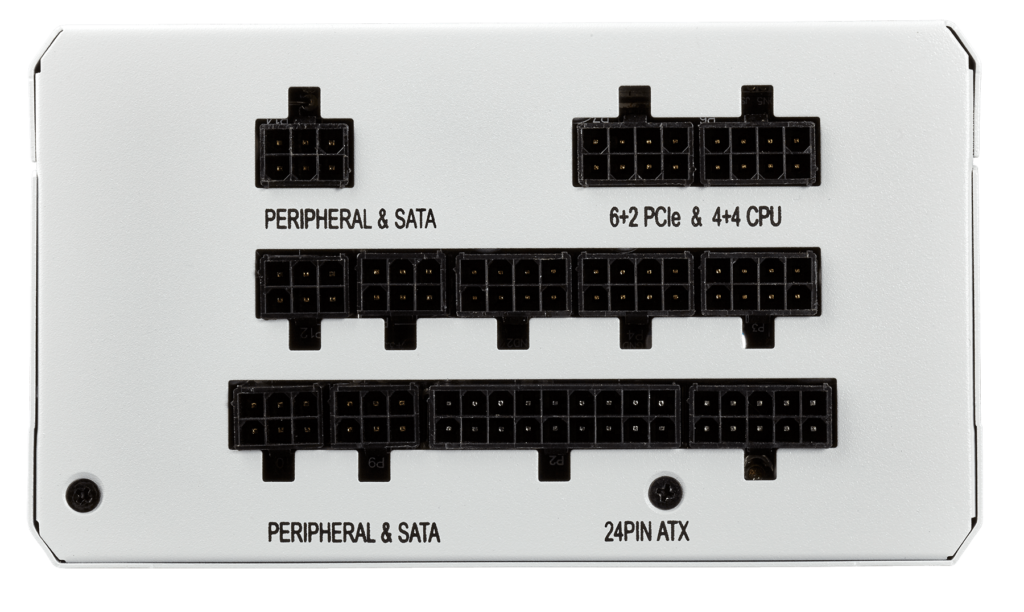 RM850x Package Contents
RMx Series High-Performance ATX Power Supply
AC power cord
DC Modular cable set
DC Modular cable storage bag
Cable ties
Corsair case badge
User Manual
This new model currently retails for $169.99 on the Corsair website.