9th June, 2015, Taipei, Taiwan – COUGAR, leading brand in the gaming peripherals, cases, fans and PSU sectors, is proud to announce the absolute success of its Computex 2015 presence. COUGAR´s new products managed to attract the attention of media, professionals and, in general, all of those who happened to pass by.
COUGAR surprised the world with a massive amount of new products that will start arriving world markets very soon. With 10 new gaming mice, 5 new gaming keyboards, 3 new cases and 2 new PSUs, COUGAR´s offer surpassed all expectations. Among the most relevant products were a splash resistant hybrid mechanical keyboard, the award-winning Mini-ITX gaming case COUGAR QBX, the digital power supply COUGAR CMD and a new series of ergonomic gaming mice.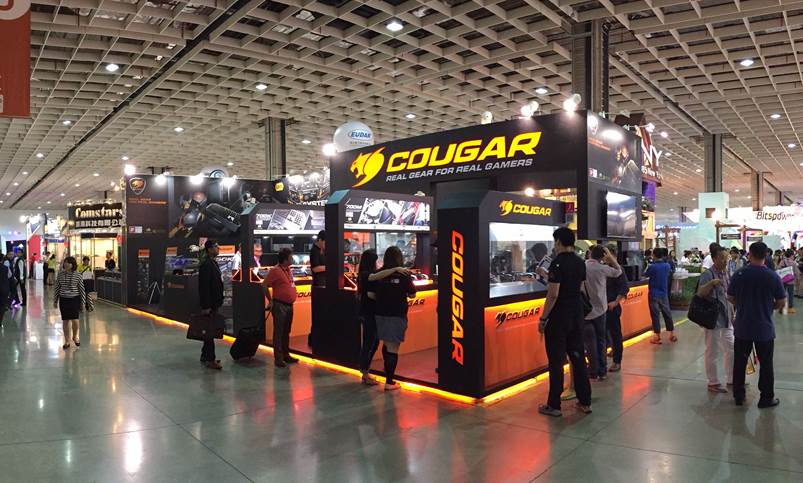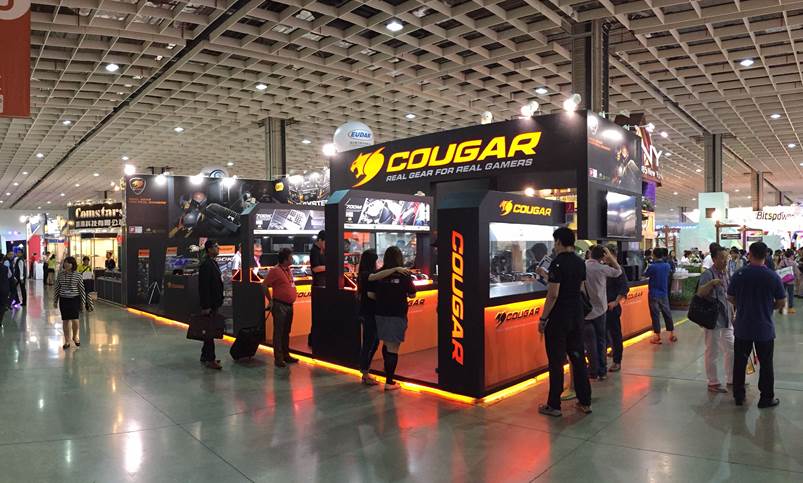 Those products significantly expand COUGAR's offer and consolidate the brand as one of the references when it comes to quality gaming hardware. More information about all the products shown at Computex 2015 will be coming in the next months.
About COUGAR
COUGAR products target enthusiast gamers who not only demand state-of-the-art PC chassis and highly efficient power supplies, but also want to enjoy gaming with the best peripherals. COUGAR provides these enthusiasts with cutting-edge high quality gaming products. Founded in 2007 by a group of enthusiasts in Germany tired of the boring looks of PC hardware, COUGAR aims to blend passion with innovation. COUGAR products are renowned for their highly stylish concepts and strict quality standards. For more information go to www.cougargaming.com