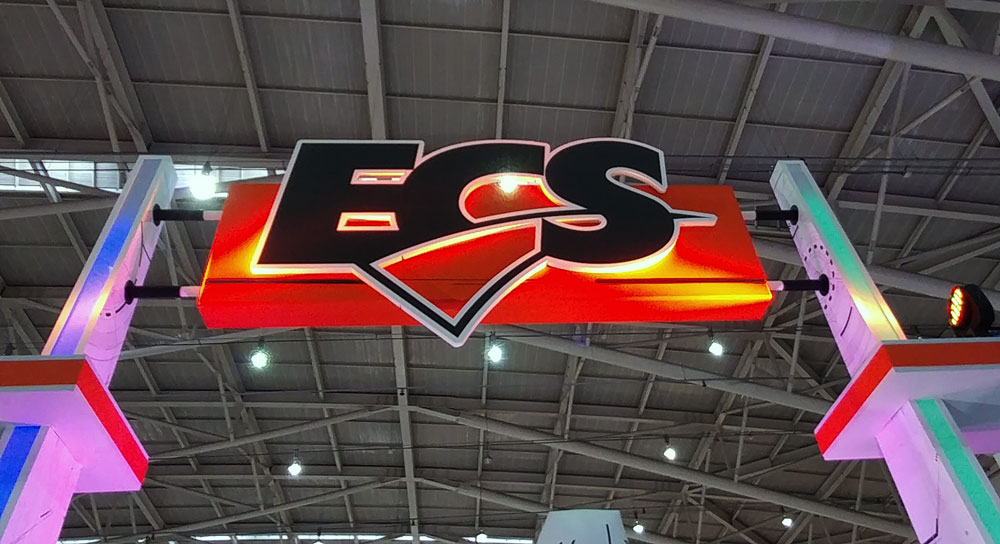 Motherboard and system manufacturer ECS was at Computex 2017 showing their latest products. This includes the recently reviewed Z270H4-I mini-ITX motherboard and the new Z270-Lightsaber motherboard. For AMD fans, the ECS booth also displayed two new micro-ATX AM4 motherboards.
AMD Ryzen AM4 Motherboards
ECS is targetting budget users with their first few AM4 motherboards, using the B350 as well as the A320 chipset. The B350 is the budget "performance" chipset equivalent to the 970 on the AM3+. The A320 chipset equivalent for AM3+ was the 760G chipset with on-board graphics support and designed for "essential" use.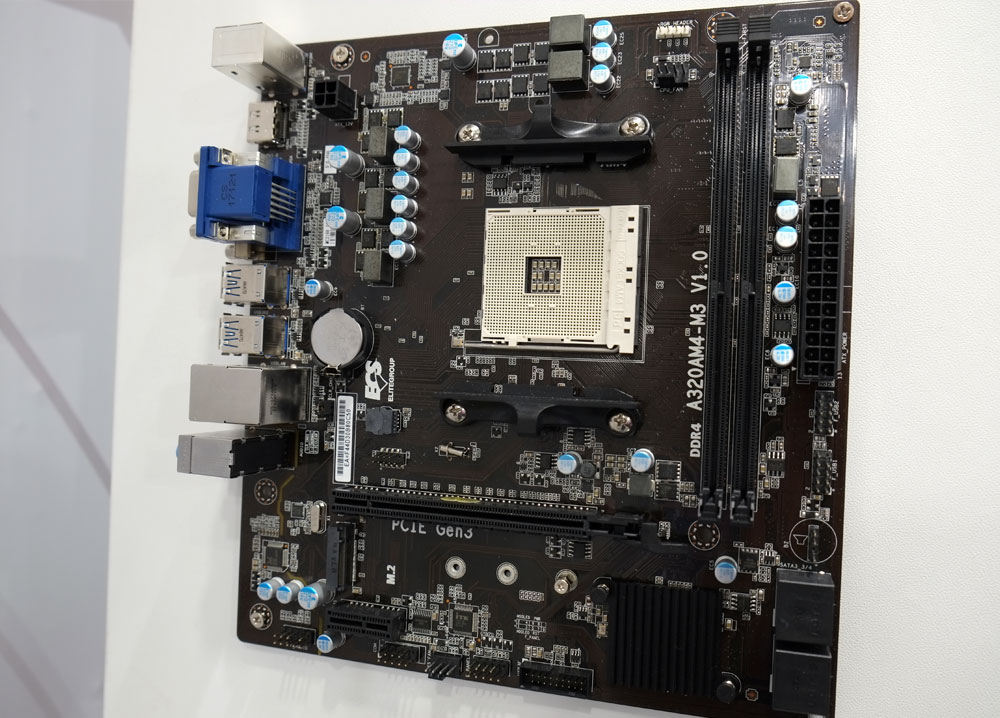 The ECS A320AM4-M3 has a basic 3+2 phase VRM with only two DDR4 DIMM slots. It has four SATA ports, and an M.2 slot for storage. In terms of expansion slots, it has a single PCIe x16 as well as a PCIe x1 slot. Since the A320 chipset is for essential use, it lacks the overclocking capabilities of the B350 and the high-end X370 chipset. It uses a Realtek ALC662 HD audio codec and a Realtek RTL8111H Gigabit Ethernet controller.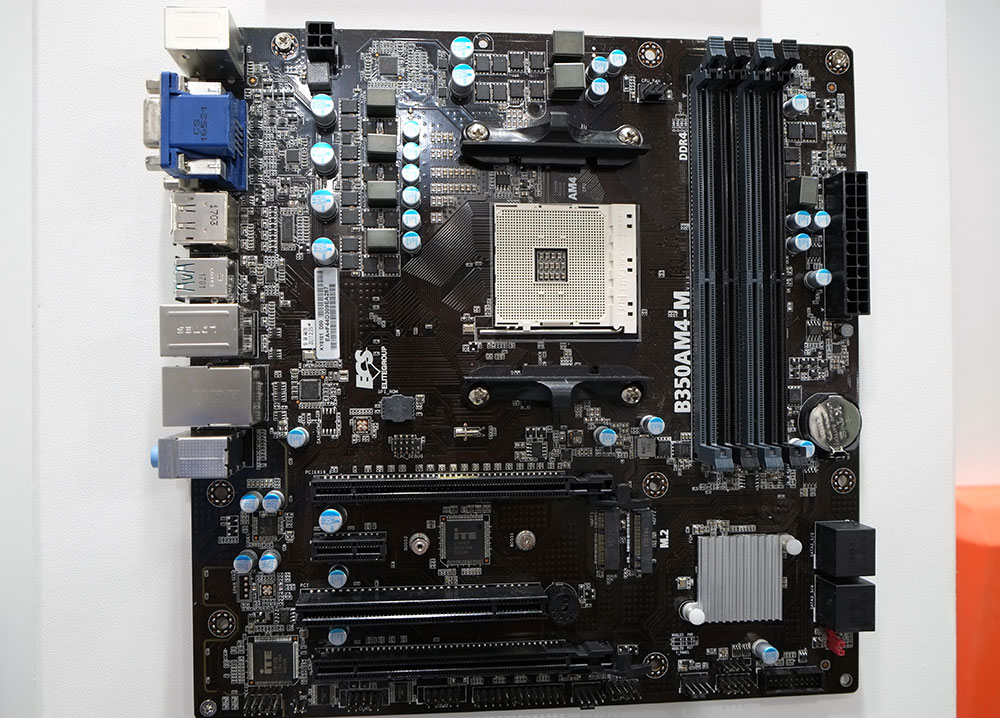 The ECS B350AM4-M motherboard on the other hand has a similar mini-ATX form factor but makes use of additional DIMM slots and expansion slots. Two PCIe x16 slots are available (operating at x16 and x4 respectively), as well as a PCIe x1 and a legacy PCI slot. There are two M.2 slots right below the PCIe x16 slot, supporting PCIe x4 NVMe drives and the other supports WiFi/BT modules. It also uses a Realtek ALC662 codec. The "MA" version uses a Realtek 811EPV with DASH Gigabit Ethernet controller while the "M" version, uses a Realtek 8111GN Gigabit Ethernet controller. The MA version also adds Trusted Platform Module 2.0 support on-board.
There will also be an "M2" version which adds an on-board USB 3.1 Gen 2 10Gbps header.
LIVA Mini-PCs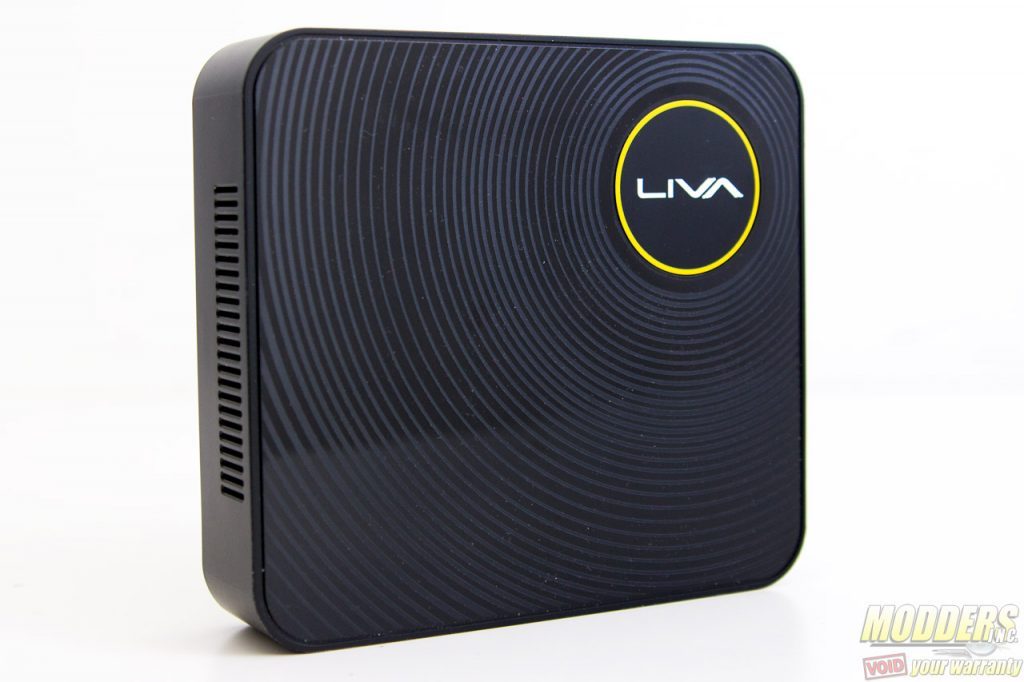 ECS is expanding their LIVA mini-PC series with the addition of the Z Plus, and ZE Plus systems. The Z Plus upgrades the Apollo Lake SoC of the Liva Z into an Intel Kaby Lake SoC. With it comes DDR4 SO-DIMM support and the usual features on the same compact 117x128x32mm fanless form factor as the Liva Z. The ZE Plus adds 19mm to the height for an additional internal 2.5″ drive support and 4x RS232 COM ports. Both the Z Plus and ZE Plus have HDMI and mini-DisplayPort connectors, on-board 802.11AC WiFi, dual Gigabit LAN and M.2 SSD support.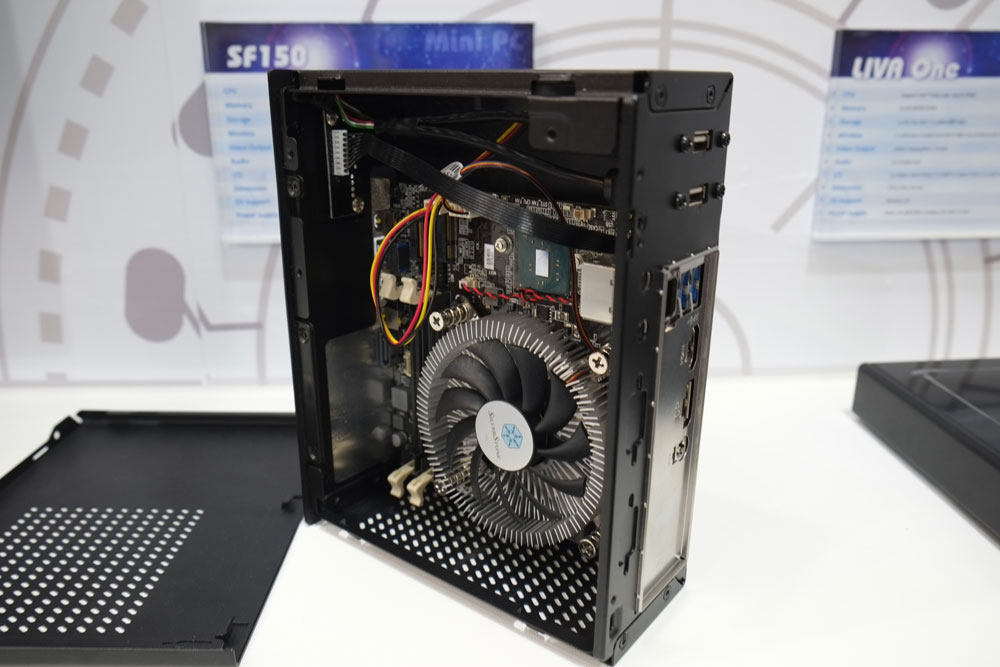 ECS also reiterates their support for Intel's mini-STX form factor witht he H110S-2P found inside the Liva ONE miniPC and is available by itself. Partnering with case manufacturers such as Silverstone, users can build their own custom mini-STX system using the H110S-2P motherboard. There is no micro-STX motherboards on display however (so far, only ASRock has one), and ECS will continue to support the mini-STX option for now.