Not satisfied with offering the plain old GTX 980Ti, EVGA has given the GPU the FTW treatment and adds its ACX 2.0 cooling solution to keep the graphic powerhouse cool. Equipped with an 8+2 power phase design, the EVGA GTX 980Ti FTW ACX 2.0 has a base clock of 1190MHz and boosts to 1291Mhz. Its double-ball bearing fans ensure longevity and also automatically shuts off when temperature is under 60C for silent operation most of the time.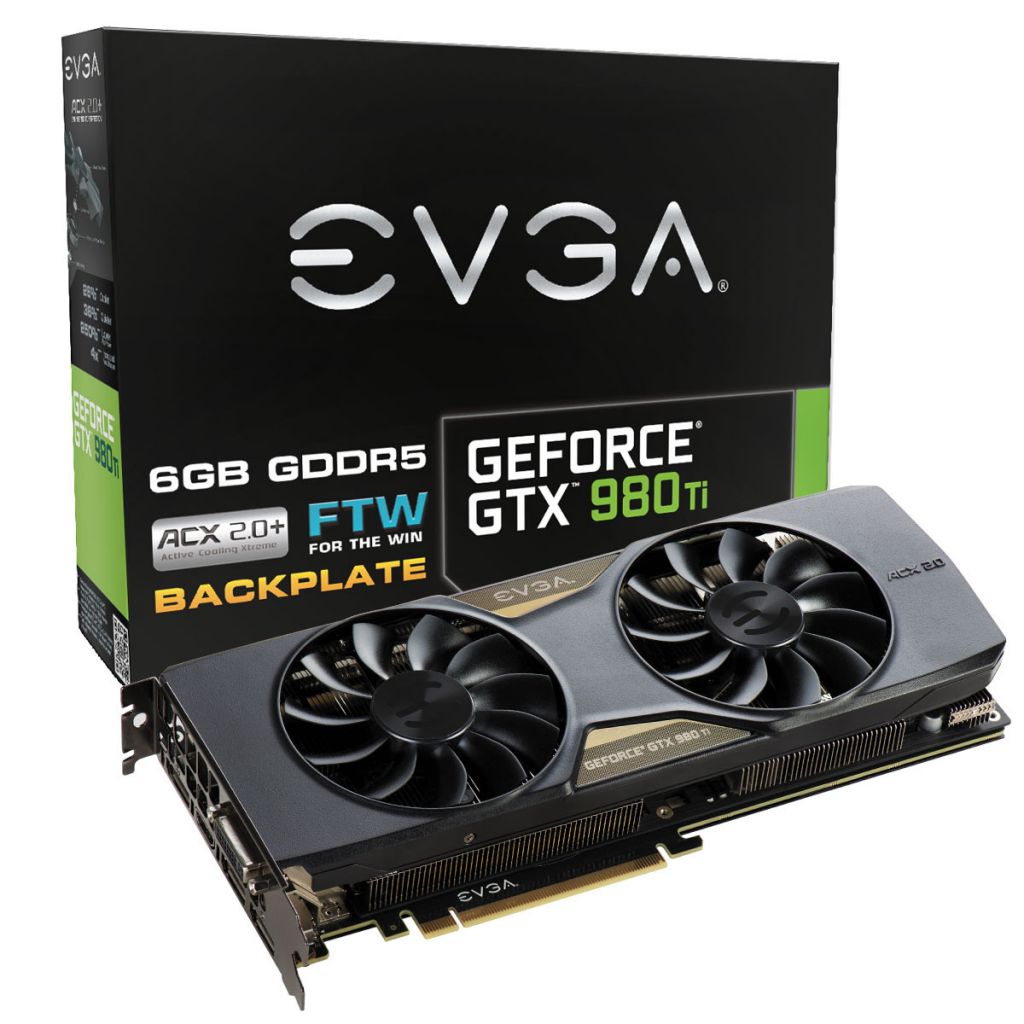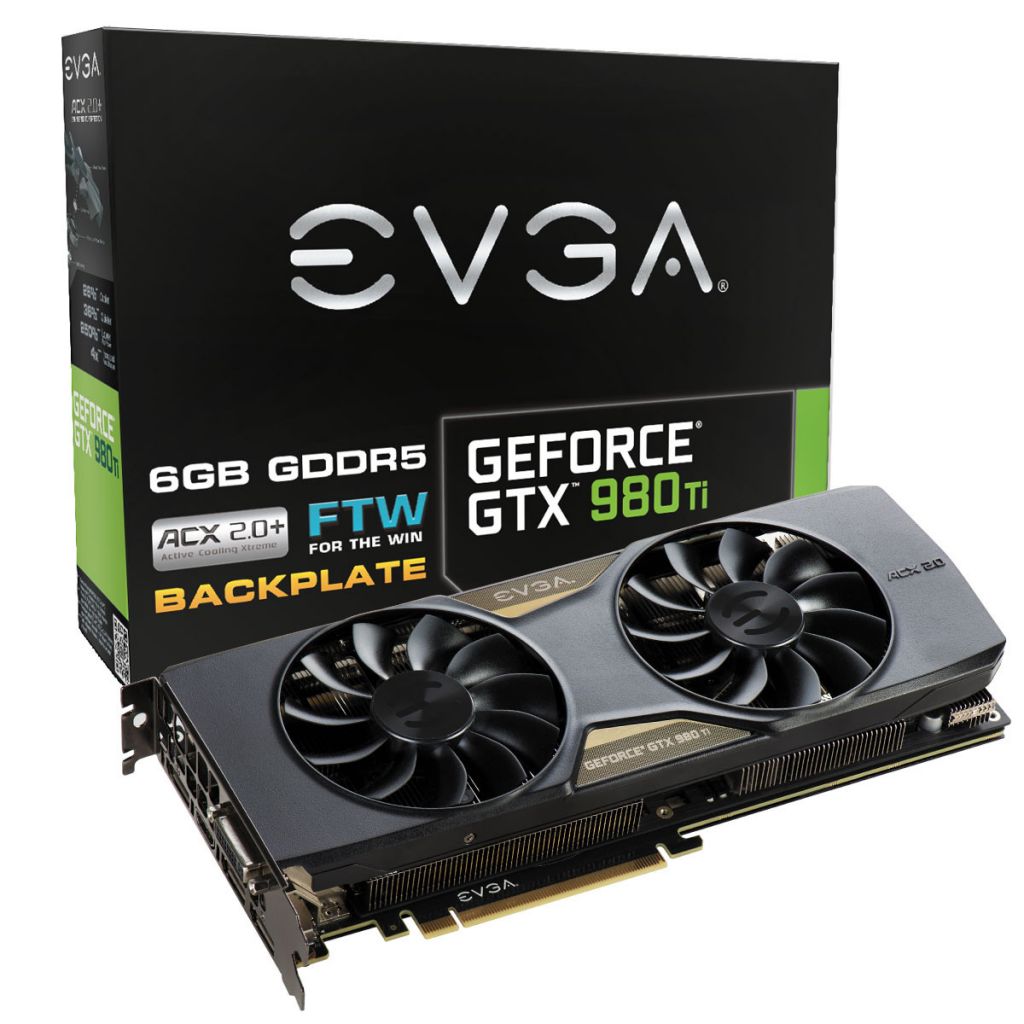 Introducing the EVGA GeForce GTX 980 Ti FTW. Accelerated by the groundbreaking NVIDIA Maxwell architecture, the EVGA GeForce GTX 980 Ti FTW ups the game with dual 8-Pin Power inputs, 8+2 Phase Power Design, Dual BIOSes and an included EVGA backplate. Not to mention this card packs 2816 NVIDIA CUDA Cores and 6GB of GDDR5 memory, giving you the horsepower to drive whatever comes next. In fact, the EVGA GeForce GTX 980 Ti FTW provides over 3x the performance and 3x the memory of previous-generation cards*.
This card also features EVGA ACX 2.0+ cooling technology. EVGA ACX 2.0+ brings new features to the award winning EVGA ACX 2.0 cooling technology. A memory MOSFET Cooling Plate (MMCP) reduces MOSFET temperatures up to 13%, and optimized Straight Heat Pipes (SHP) additionally reduce GPU temperature by 5C. ACX 2.0+ coolers also feature optimized swept fan blades, double ball bearings and an extreme low power motor, delivering more air flow with less power, unlocking additional power for the GPU.
*GeForce GTX 680
Core
2816 CUDA Cores
Base Clock: 1190 MHz
Boost Clock: 1291 MHz
Bus: PCI-E 3.0
2-way, 3-way, 4-way SLI Ready
Memory
Memory Detail: 6144 MB GDDR5
Memory Bit Width: 384 Bit
Memory Clock: 7010 MHz
Memory Speed: 0.28 ns
Memory Bandwidth: 336.5 GB/s
Key Features
8+2 Phase PWM
Dual BIOS Support
NVIDIA Dynamic Super Resolution Technology
NVIDIA MFAA Technology
NVIDIA GameWorks Technology
NVIDIA GameStream Technology
NVIDIA G-SYNC Ready
Microsoft DirectX 12 (feature level 12_1)
NVIDIA GPU Boost 2.0
NVIDIA Adaptive Vertical Sync
NVIDIA Surround Technology
NVIDIA SLI Ready
NVIDIA CUDA Technology
OpenCL Support
HDMI 2.0, DisplayPort 1.2 and Dual-link DVI
PCI Express 3.0
EVGA ACX 2.0 Cooling
dB Inverter
Memory MOSFET Cooling Plate
Straight Heat Pipes
Preinstalled Backplate
OpenGL 4.5 Support