Keyboards
Genius Scorpion K20 Keyboard Review: Fast-input and Wallet Friendly
Article Index: >>
A Closer Look at the Genius GX Gaming Scorpion K20 Keyboard »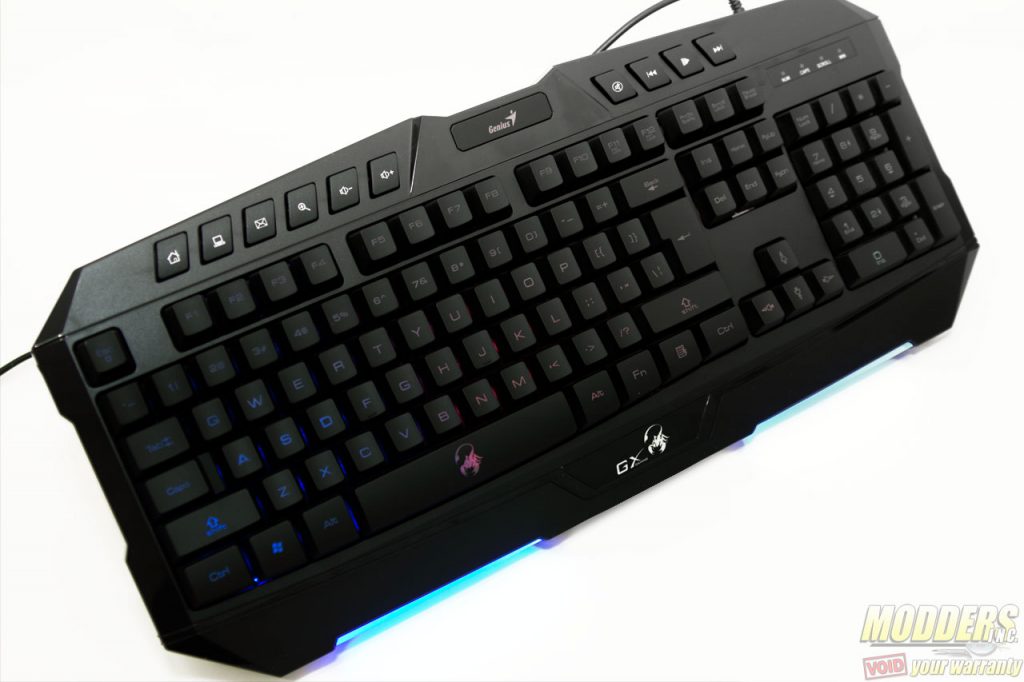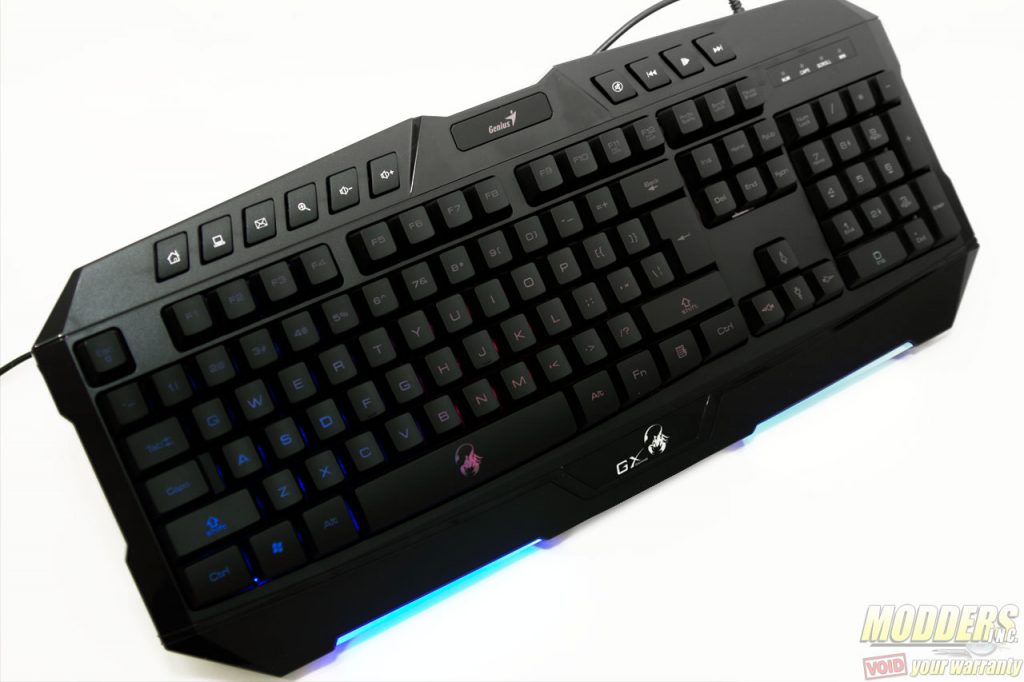 Just because you want a gaming keyboard to put the virtual hurt against your opponent in a video game, it does not mean that your wallet has to hurt too. With their $34 GX Gaming K20 keyboard, Genius is offering a colorful backlit option that promises 26-KRO input for fast-paced gaming. The backlighting is of a rainbow palette and although these colors are not re-assignable, the brightness levels can be adjusted and it can be set to a breathing mode. Genius GX Gaming K20 also features extra shortcut keys for multimedia as well as other Windows functions, and as expected of a gaming keyboard, it can disable the Windows key for uninterrupted gameplay.
Review Sample Provided by: Genius
Product Name/Link to Website: Scorpion K20
Product was given in exchange for work done to produce this review.
The external packaging is of a full-color graphic design with the features of the K20 printed at the back and the front containing only a 3/4th view of the keyboard itself. This box is quite slim and does not have any extra padding other than the protection offered by the cardboard itself.
nside, the GX Gaming K20 is covered in plastic with the high-gloss parts covered with an extra plastic film to prevent scratches. The USB 2.0 keyboard comes hardwired, tucked into the compartment at the foot of the packaging box. Underneath the keyboard itself is the multi-lingual user guide.
Specifications:
| | |
| --- | --- |
| Key switch | Membrane |
| Keyboard Backlight | 7 Colors |
| Lighting Modes | 4 (Normal, Bright, Breathe, Off) |
| Interface | USB |
| Multimedia Keys | 10 |
| Windows Start Key | Yes |
| Composite Key | Yes |
| Cable length | 1.5m |
| Weight | 940g |
| Dimensions | 470 x 190 x 20mm |
Article Index: >>
A Closer Look at the Genius GX Gaming Scorpion K20 Keyboard »