« Sub-System Benchmarks (Storage, Audio, Network, Gaming)
Final Thoughts about the Gigabyte Z170X-Ultra Gaming Motherboard
The Z170X-Ultra Gaming motherboard leaves an odd feeling in me after testing; that somehow the name does not quite describe it fully. Sure it has the red LEDs (perhaps too many) draped across a black  conservatively styled layout for contrast and gamer-aggressive aesthetic. And it has the essentials like legacy PS/2 connector for polling-unencumbered keyboard input as well as generously spaced dual-GPU configuration, but the rest of its features beg to be put to labor. It seems to be much more comfortably suited as an all-around laid back, qualified productivity hub than as a gaming machine. Its remarkable Thunderbolt 3 and flexible triple NVMe SSD support is unprecedented on a motherboard of its price range. This is a $170 motherboard after all, which is just about at the top end of the mainstream segment, but definitely not high-end part.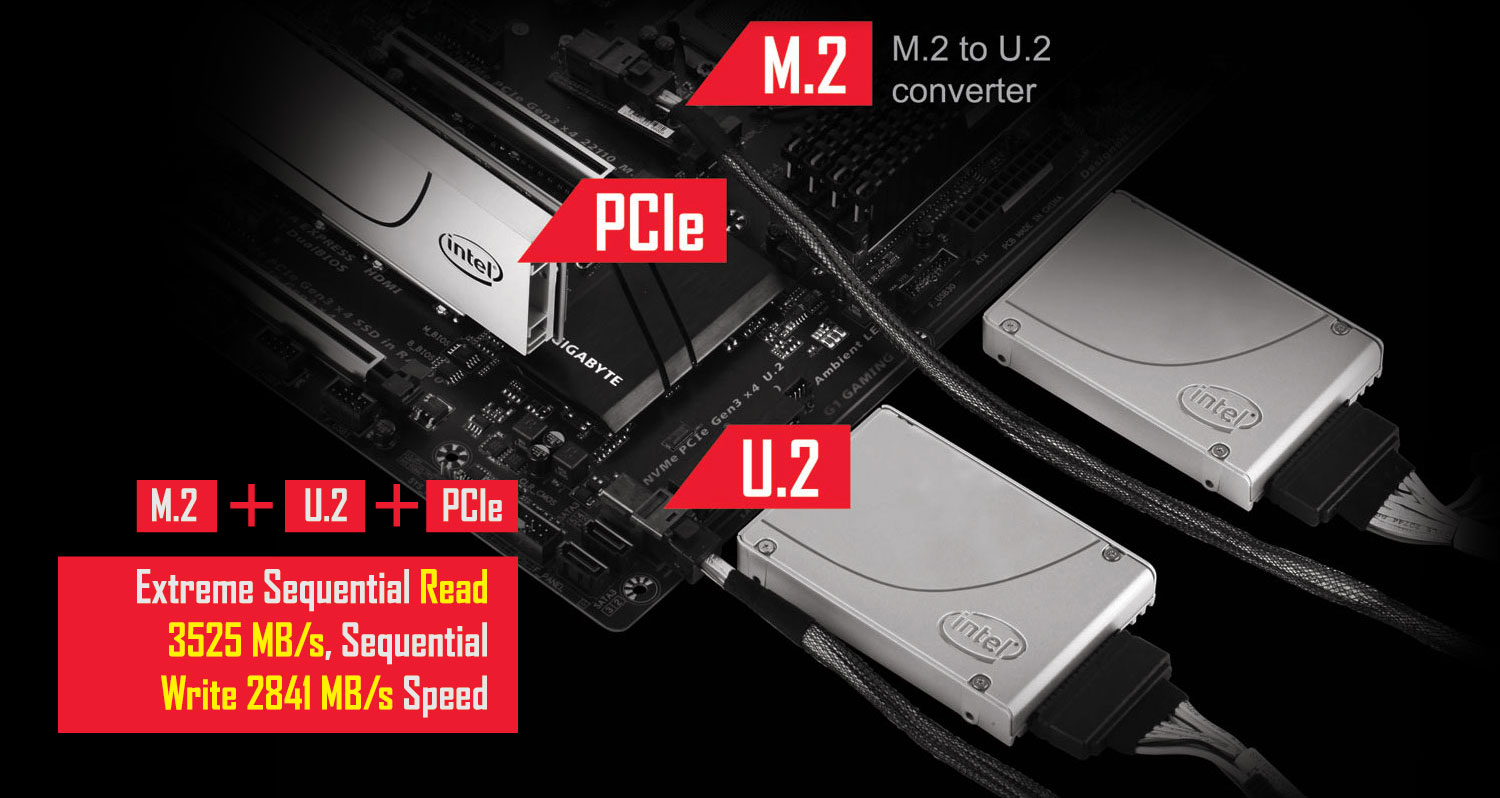 These features are not particularly the cheapest to implement, especially Thunderbolt so Gigabyte understandably had to do ditch certain features that are normally associated with overclocking such as the extra BCLK refinement via secondary clocks, much stronger than required VRM and on-board controls. Not that overclocking is difficult on this board at all, as shown in the overclocking section. The VRM is not throttled even with 4.8GHz air overclocks, even with the modest heatsink design. The Intel Skylake platform is just that efficient compared to previous generations. The audio is also a downgrade compared to its G1 gaming peers with the use of an ALC892 and a lack of amplifiers, although Gigabyte still uses high-quality Nippon Chemicon audio capacitors.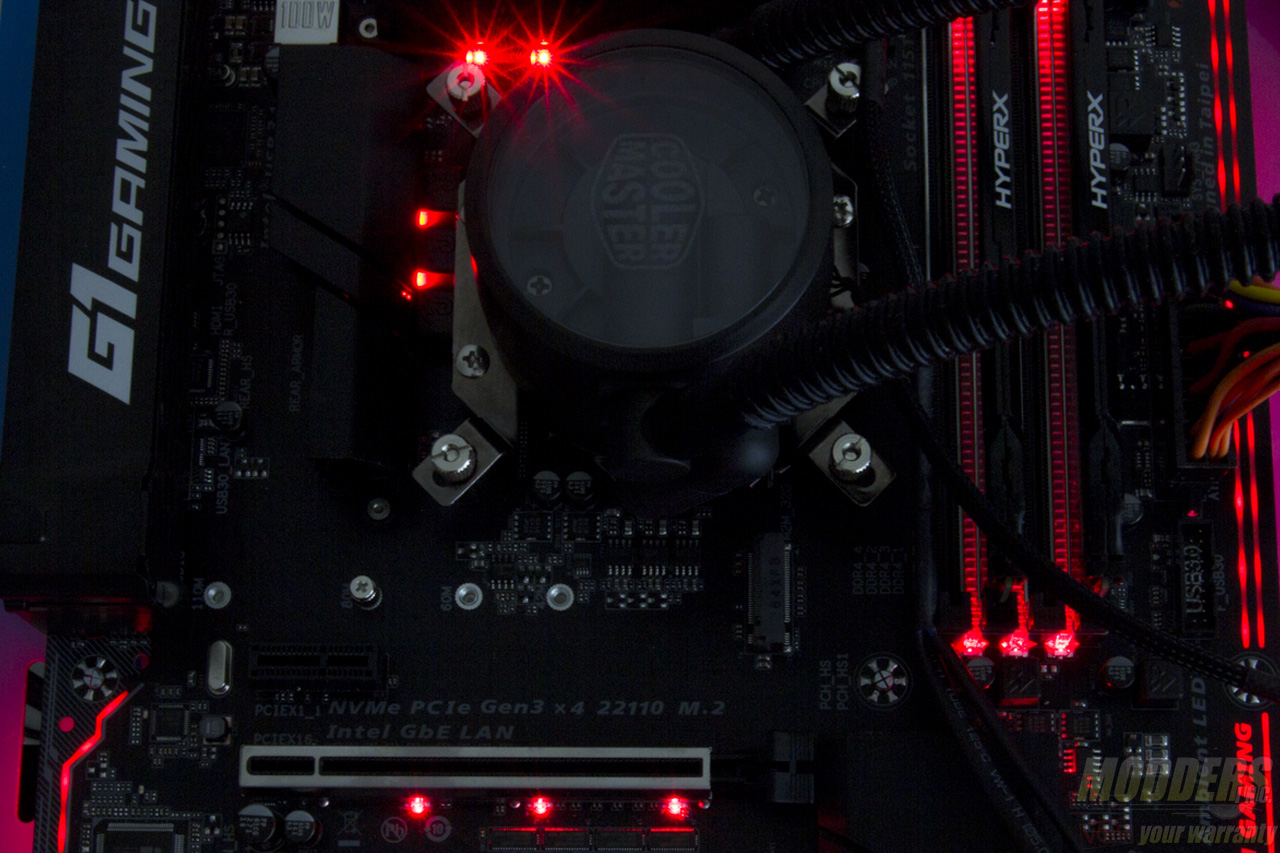 If gaming is the highest priority on a build, the Z170X-Ultra Gaming (despite the name) faces better alternatives from Gigabyte's own G1 gaming line for the price. But if building a system where Thunderbolt 3 or flexible high-speed NVMe storage is essential on a tighter budget, the Z170X-Ultra Gaming shines, and not just because it has all those LEDs on it but because deep inside it is a workhorse born in a body of a gaming motherboard. This motherboard has high-power storage options aplenty and it is a rebel that does not stop for anyone.