A Closer Look at the Gigabyte Z170X-Ultra Gaming Motherboard »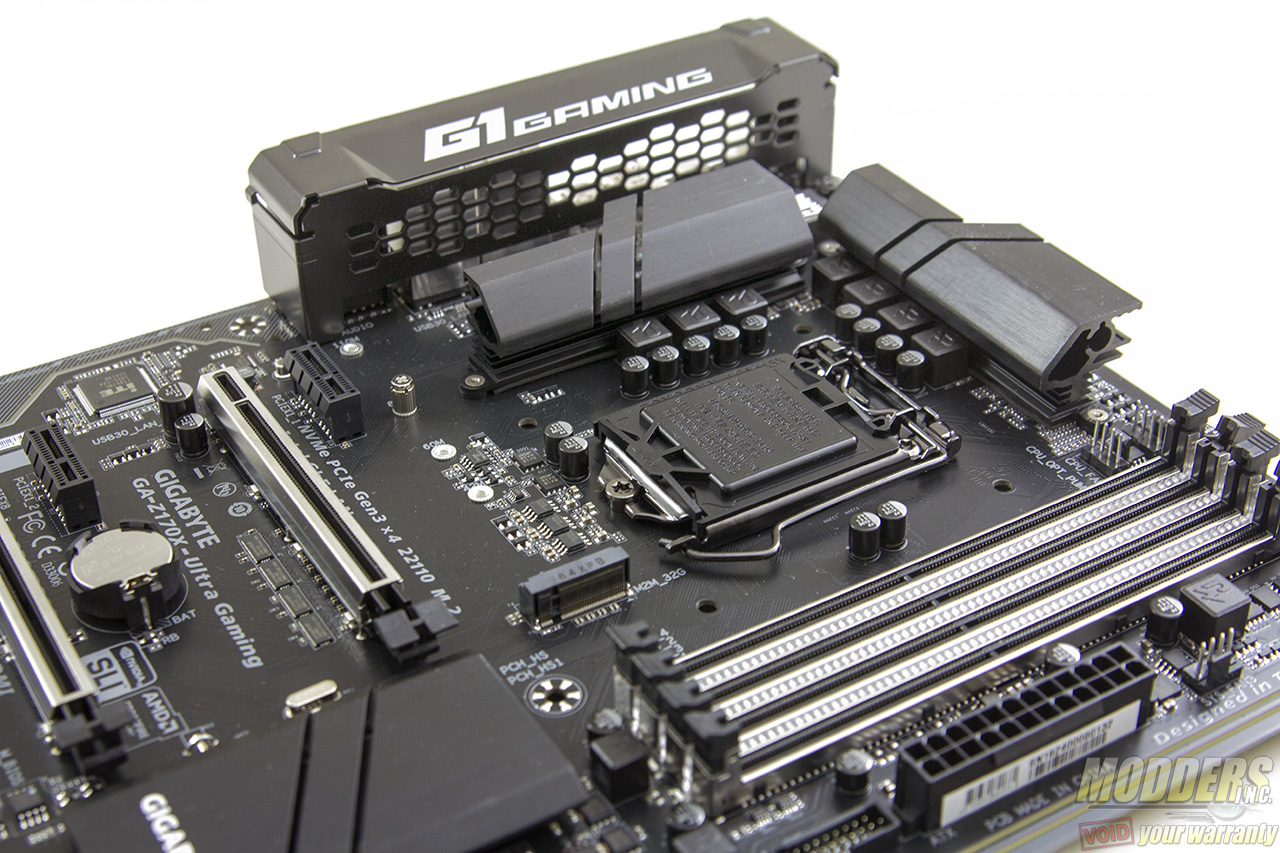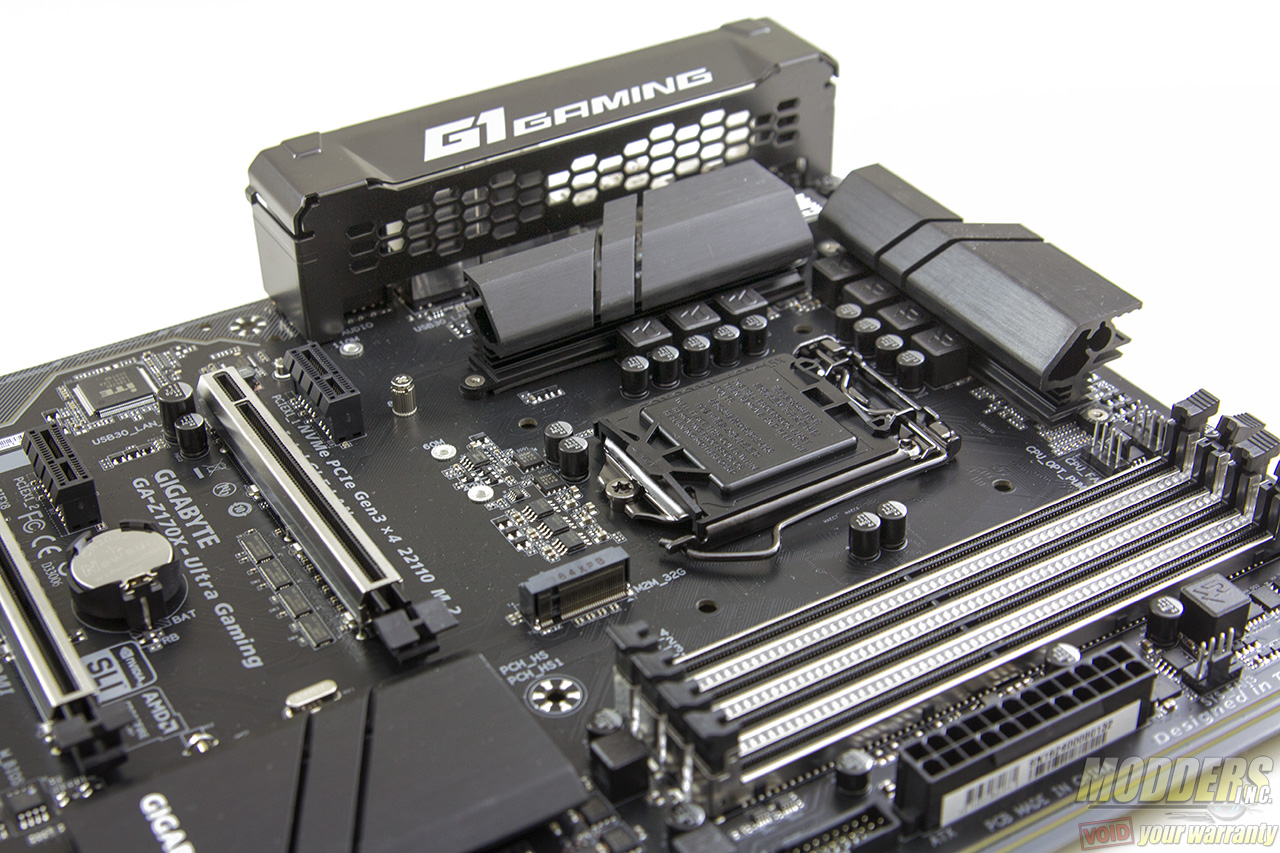 A motherboard's identity is partly defined by marketing and partly defined by user judgment. For the Z170X-Ultra Gaming, being born as part of Gigabyte's G1 line carries a certain expectation to live up to, particularly one bent toward gaming (as if the name is not enough of a clue). This motherboard however, is unlike other gaming motherboard before. It does not follow a by-the-numbers approach to performance but tries to make its own way, establishing itself with features that are not normally expected from a gaming mainboard.
The Z170X-Ultra Gaming is a little understated in an almost entirely black look but comes to life when powered on with numerous red LED's dotted across its landscape. It fits the gamer aesthetic in that regard, but it pushes the expectations on what gamer performance is by providing Thunderbolt 3 support as well as a remarkably flexible high-speed triple NVMe strorage combining a built-in U.2 header, M.2 slot and a PCI-E x4 slot.
[sc:sponsor sponsor="Gigabyte" product_link="http://www.gigabyte.com/products/product-page.aspx?pid=5481#ov" product_name="Z170x-Ultra Gaming" product_price_link="http://amzn.to/2aYXap4″ product_price="$169.99″ ]
The Z170X-Ultra Gaming motherboard is part of Gigabyte's G1 Gaming line, sporting a black box with red theme that is a reference to the red LED clad board inside. All the promotional information are in the rear outlining some of the Z170X-Ultra Gaming motherboard's unique features.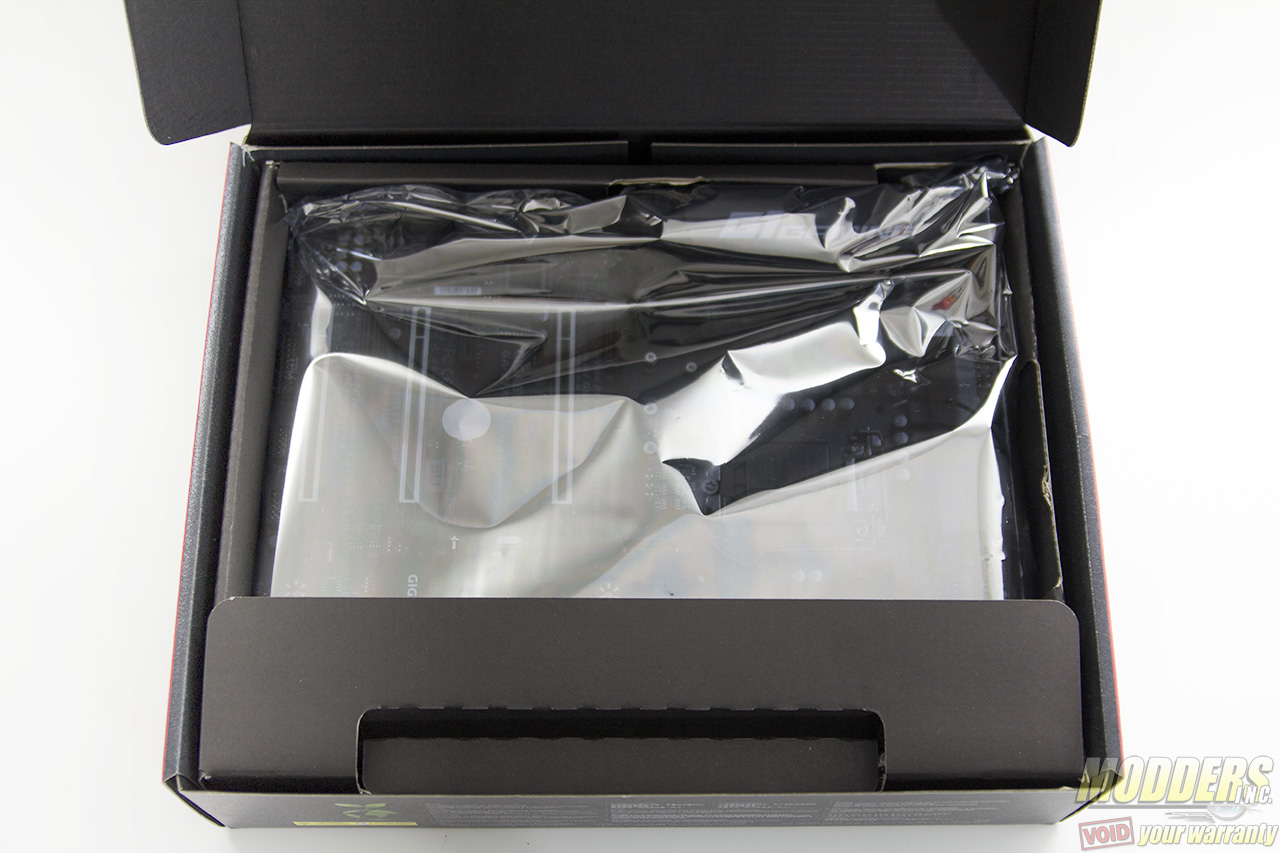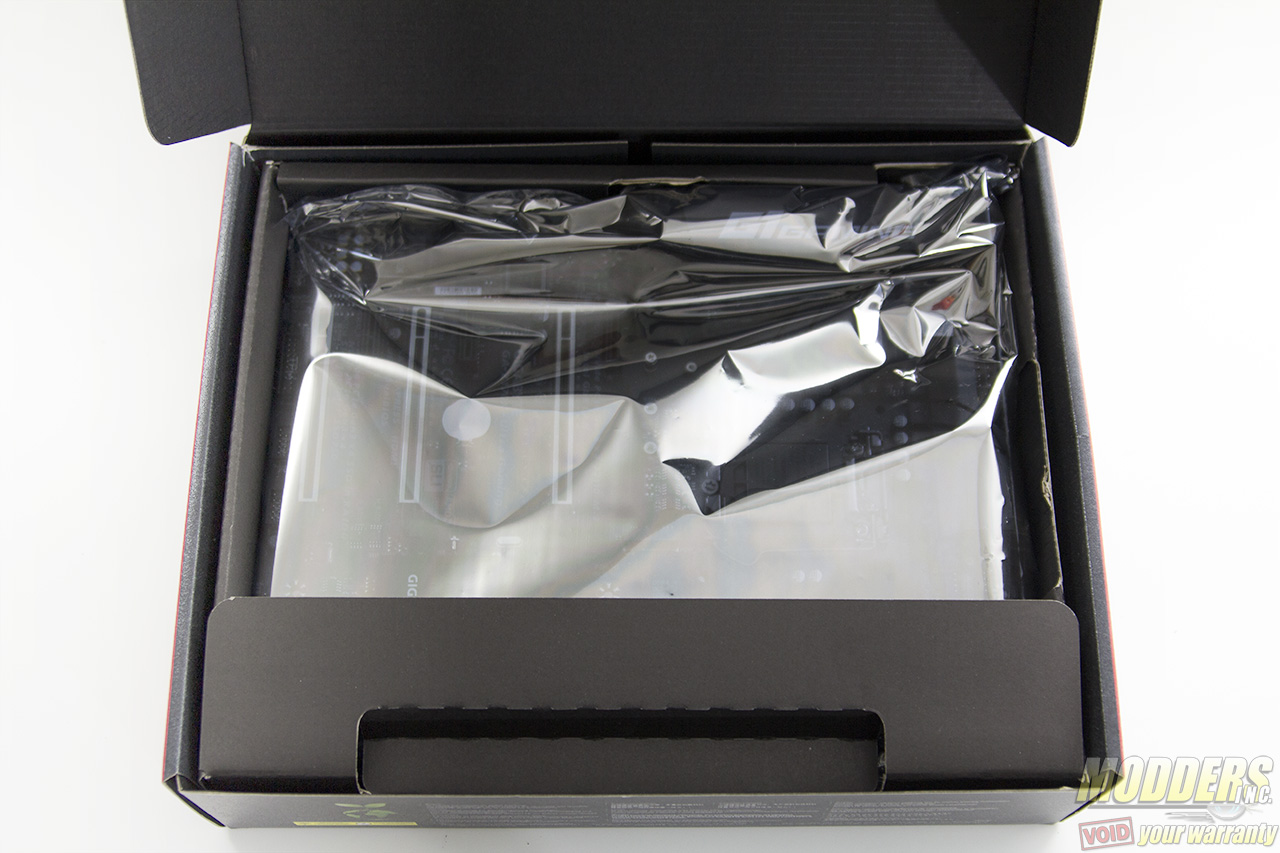 Aside from the essential drive disc, installation guide, manual and IO shield, Gigabyte includes four SATA cables (two of which have one 90-degree end), a Gigabyte G-connector for the front IO, a dual SLI ribbon cable, a G1 gaming case sticker, a G1 Gaming Do Not Disturb door hanger, a pair of G1 Gaming velcro cable management strips, and storage sticker labels for the cables.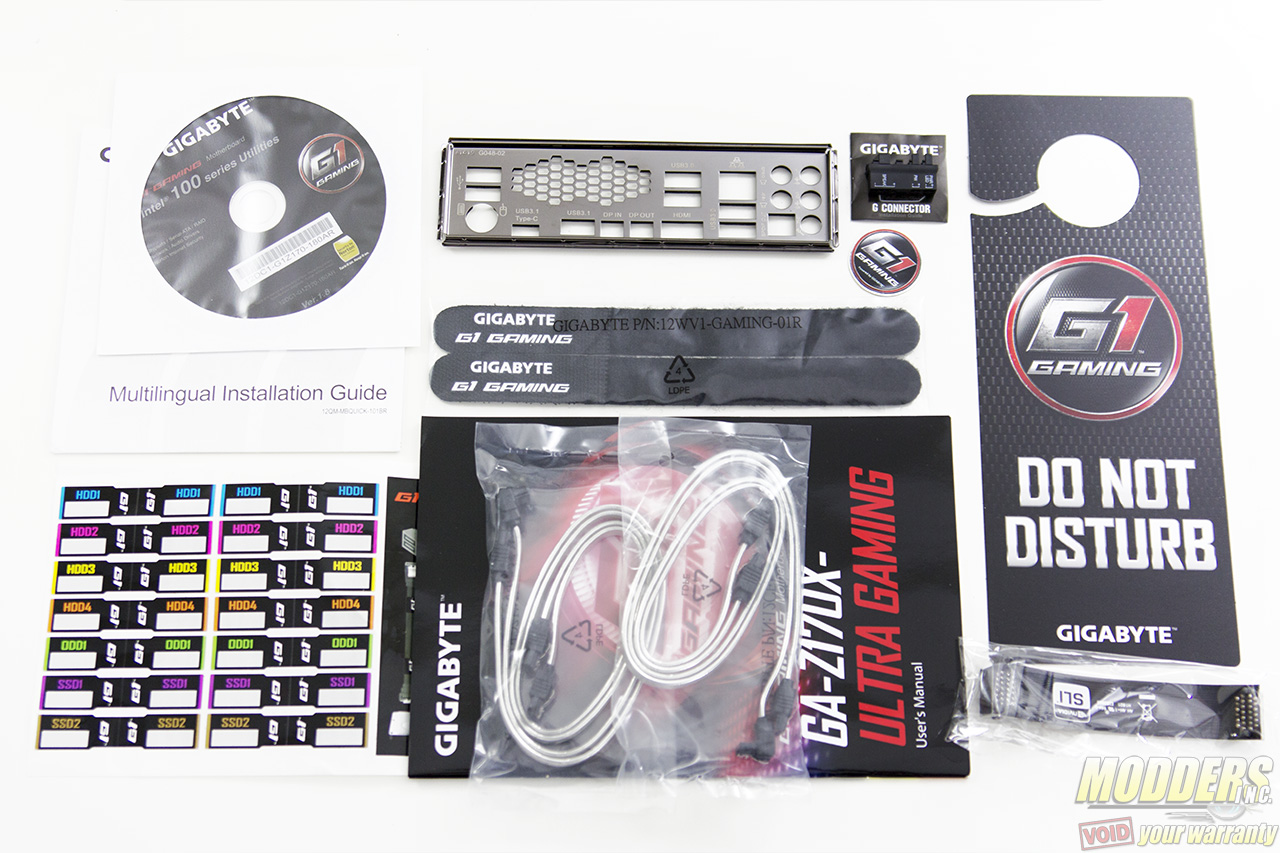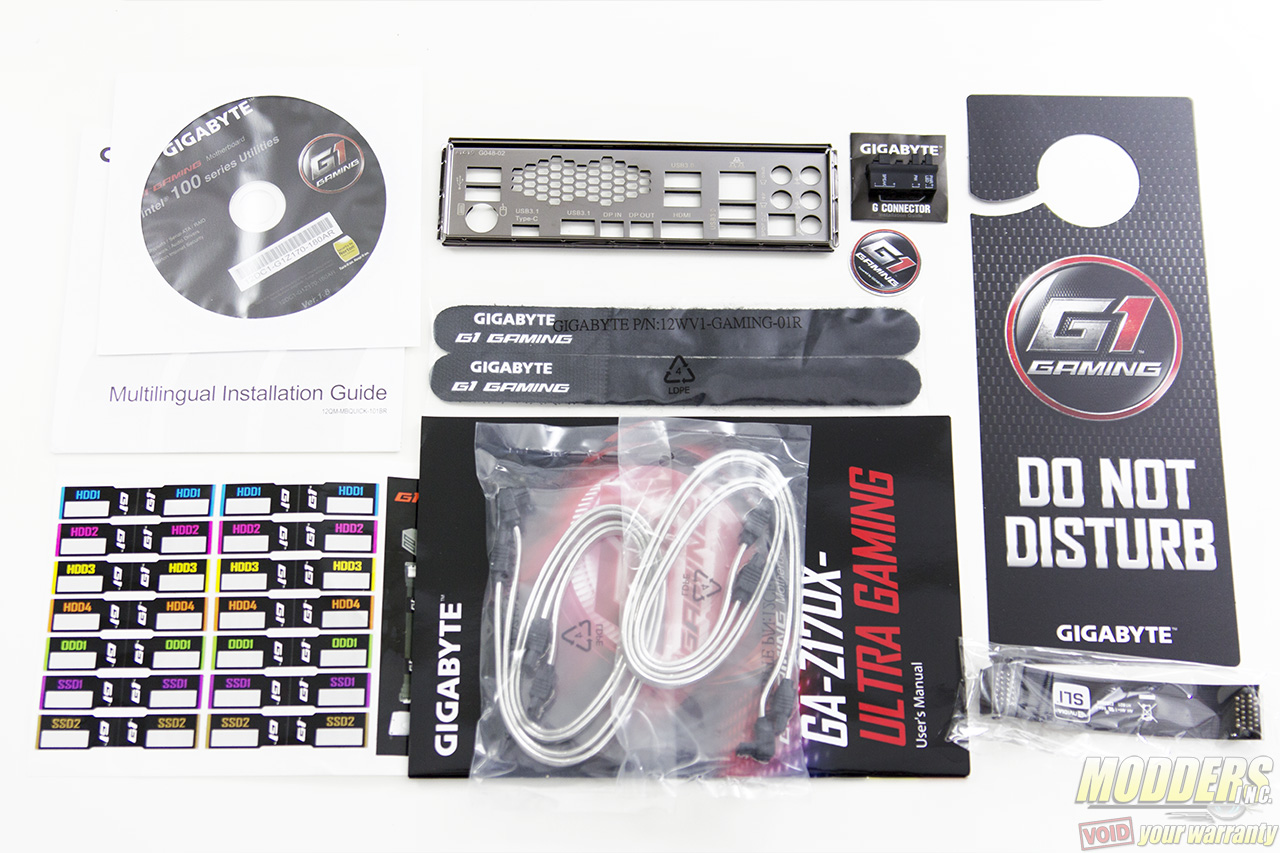 I'm surprised drivers still come bundled in disc form. Biostar seems to be the only one that actually puts the drivers/software on a USB drive which is a lot more convenient for installation.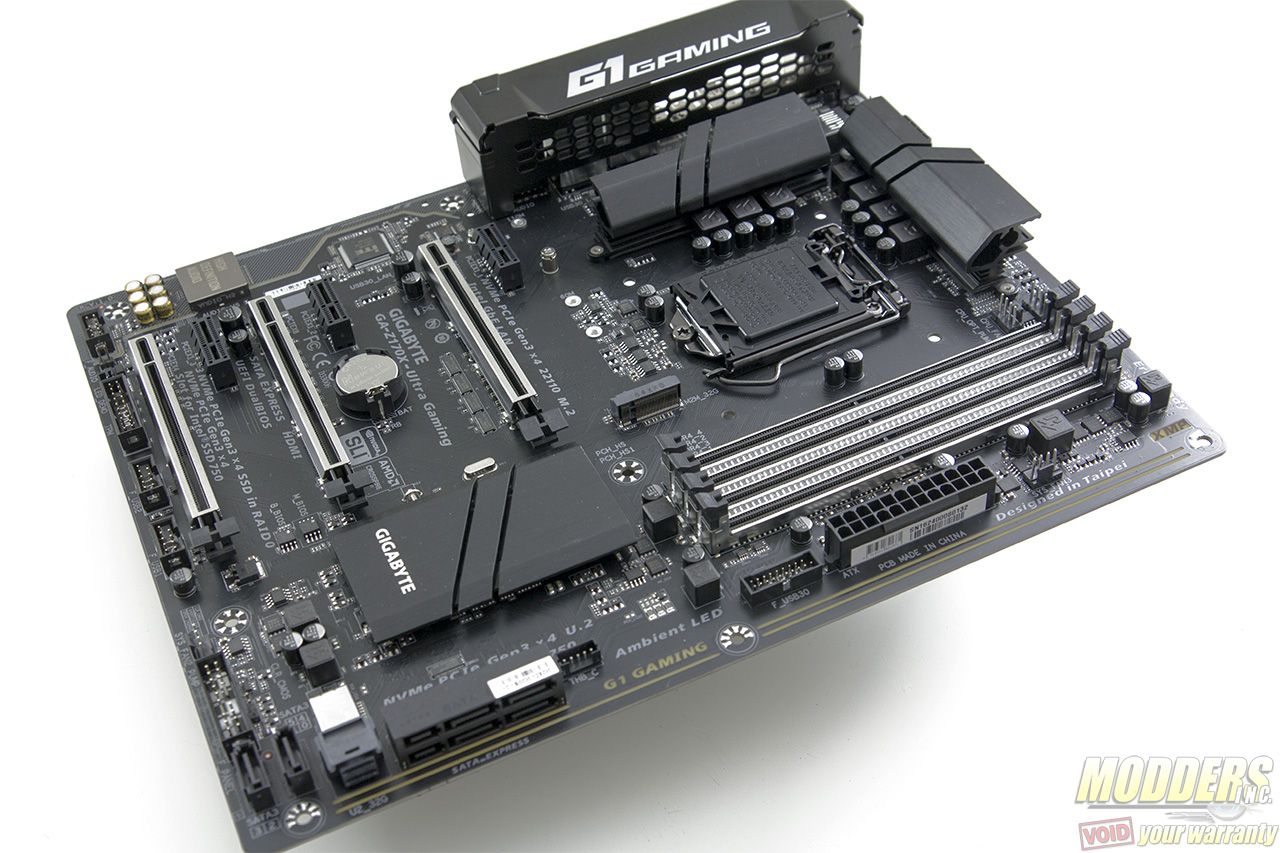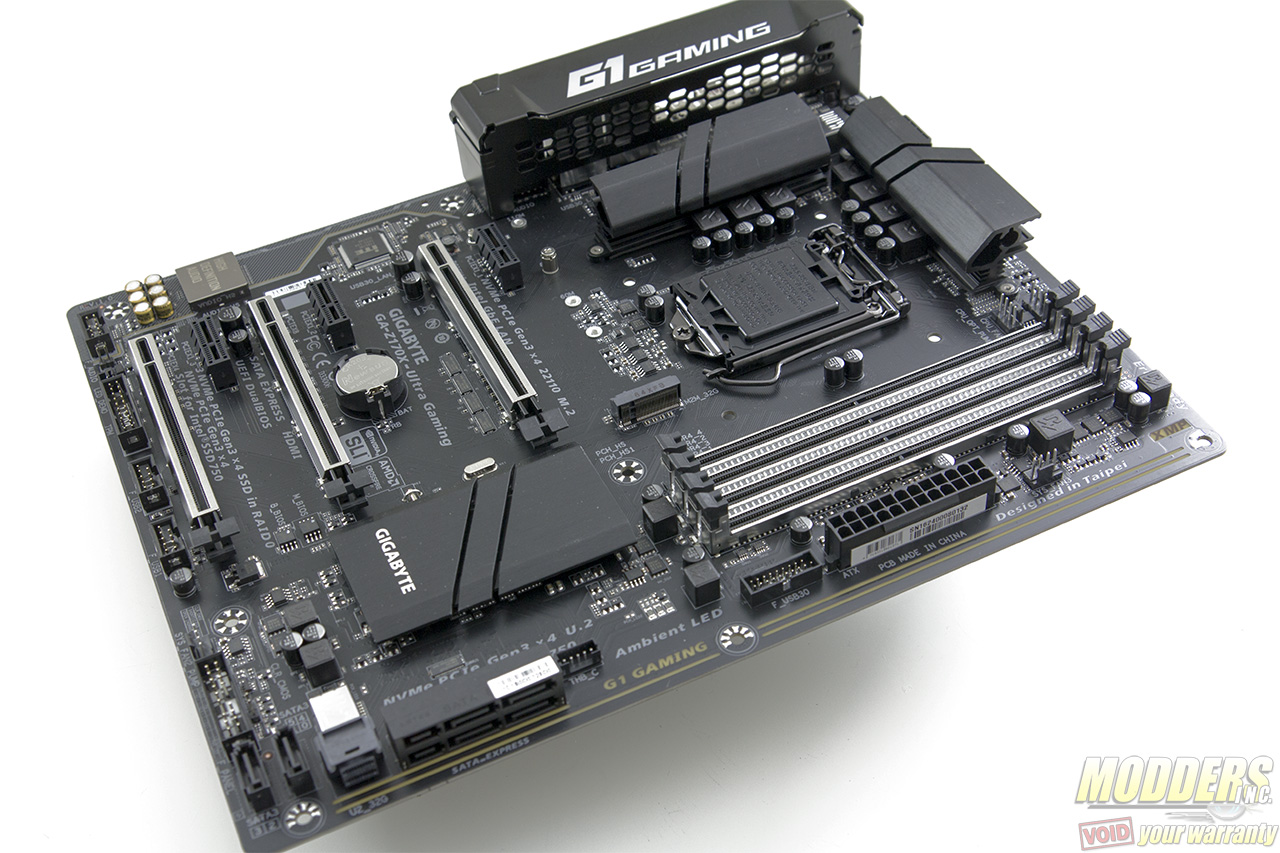 The Gigabyte Z170X-Ultra Gaming motherboard uses an ATX form factor measuring 305 x 244mm with a matte black 4-layer PCB and brushed aluminum black anodized heatsinks. The only accents in the motherboard come in the form of the shielding on the DIMM and PCI-E x16 slots. On the right side edge is an obvious strip of LED and there are more outlining the audio area, on the VRM area, the PCI-E sockets and the DIMM slots.