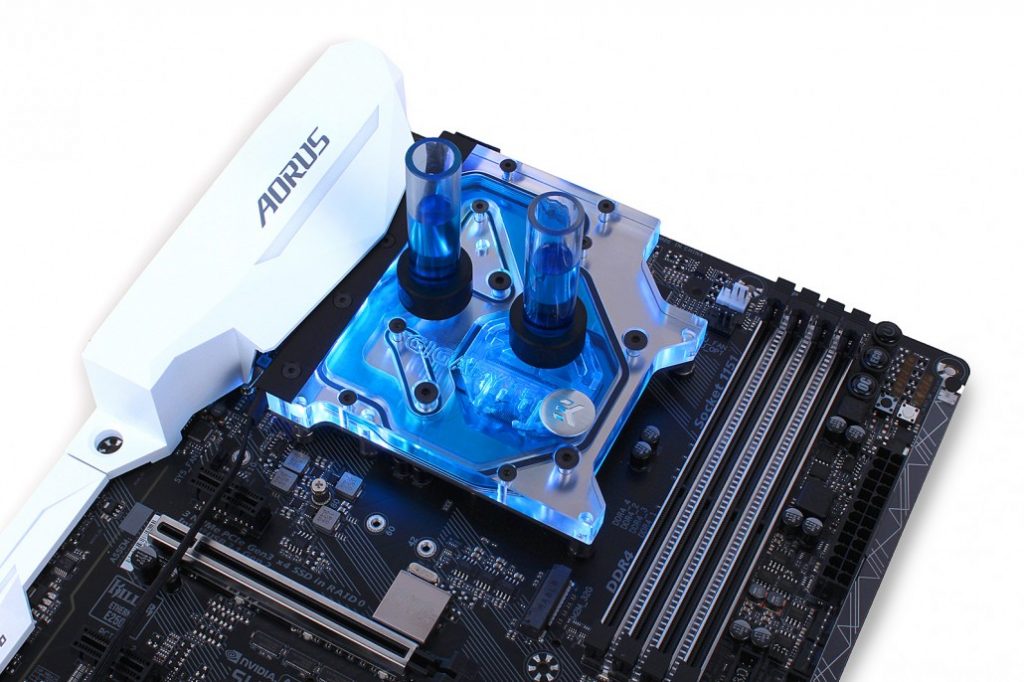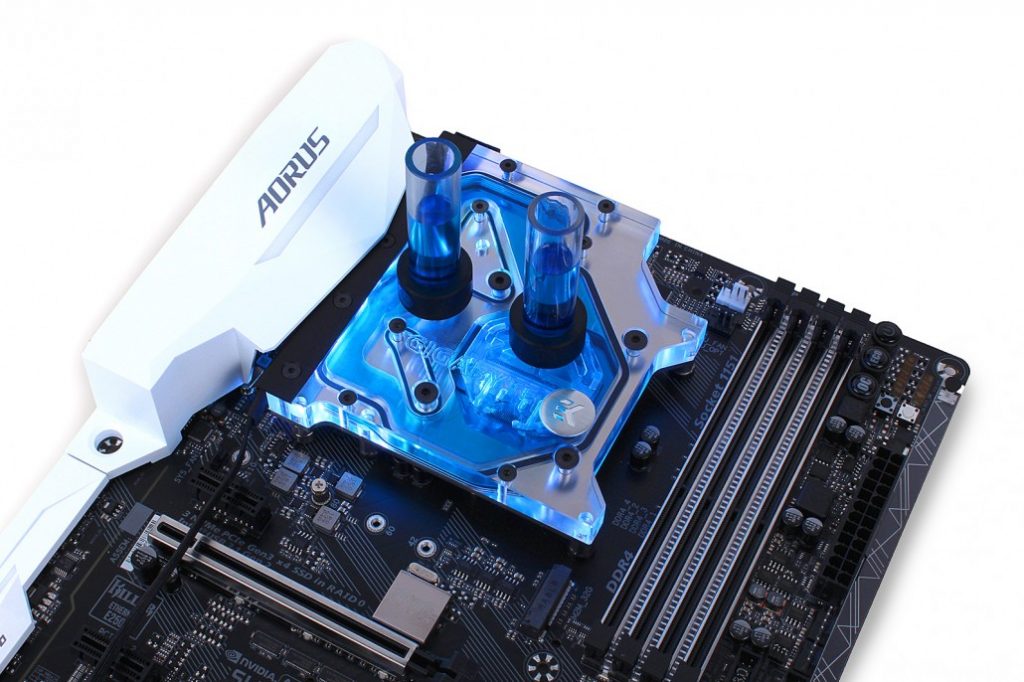 As if the latest Gigabyte and AORUS Z270X motherboards are not good looking enough already, EKWB has announced of a new waterblock specifically designed for their lineup outfitted with RGB LED and compatible with Gigabyte's RGB fusion header and control app. In case you have been hiding under a rock for the past month and have no idea what current Gigabyte Z270X motherboards look like, we have reviewed the AORUS Z270X-Gaming 5 here on Modders-Inc (you can read that review via this link). The new RGB monoblock from EKWB is an all-in-one solution meaning it serves to cool the CPU while cooling the VRM as well.
To ensure proper compatibility, EKWB has engineered the new RGB monoblock in cooperation with Gigabyte, building upon the EK-supremacy EVO cooling engine. The following Gigabyte and AORUS Z270X motherboards are fully compatible with this new RGB monoblock (individual official product pages are linked and opens in a new browser window):
Each monoblock is made of nickel-plated electrolytic copper for optimal heat transfer while maintaining a premium look. The top like most EKWB coolers use high quality acrylic glass material so that the coolant can be seen as it flows through the channels on top of the VRM area and through the CPU area. Since it is a monoblock that fits a single socket size, installation is made much more easier with the use of nickel plated brass screw-in standoffs that are already in place so there is no further assembly required and no fidgeting with tiny components.
The acrylic glass used at the top does not just serve a single purpose as a see-through window for the coolant, this also makes it so the RGB LED disperses quite nicely on top. A 4-pin RGB LED strip that connects directly to the Gigabyte motherboard's RGB Fusion 4-pin header allows for direct and synchronous control with other system RGB LEDs onboard.
The new EK-FB GA Z270X RGB monoblock is currently only available in a Nickel variant and priced at 119.95€ including the 19% VAT which translates to around $128 USD after direct conversion. EKWB products are made in Slovenia, Europe and are readily available through the EK Webshop.