Differences between the Meshify 2 & the Meshify 2 RGB »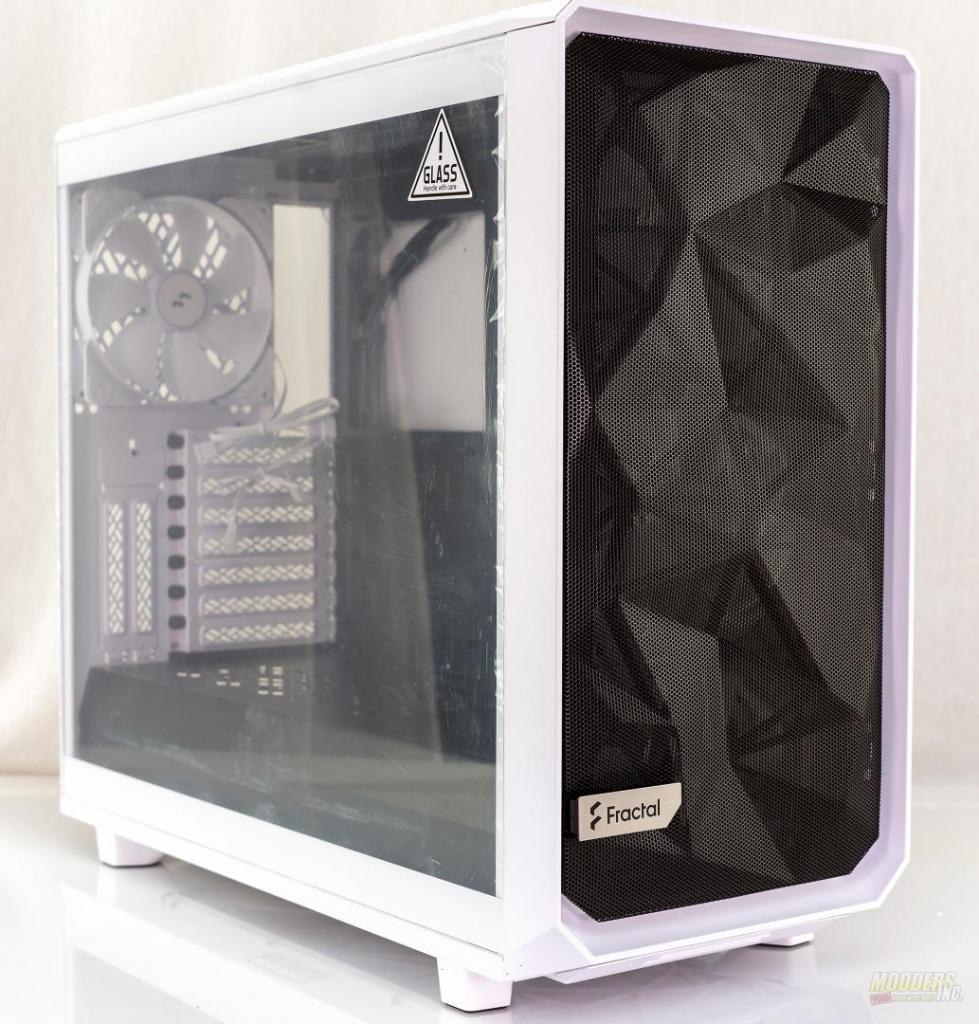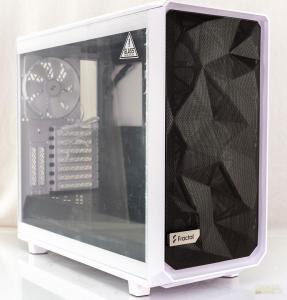 The original Meshify 2 from Fractal is one of my favorite cases of all time and is one of the few cases that was awarded an Editor's Choice award. Now Fractal releases the Meshify 2 RGB. The new version has some updates to the case.
Over the years, I've seen many cases. A lot of them were good, some were OK, while others barely earned the recommended award. When it came to the Meshify 2, it really checked a lot of the boxes for me. However, there was one issue to me that stood out. While this issue had 0 to do with performance instead the issue was a minor annoyance (to me) with the lighting and the way fans are mounted.
This will not be a full review of the Meshify 2 RGB instead, I will be highlighting the differences between the Meshify 2 and the Meshify 2 RGB.
Packaging
The Meshify 2 RGB comes in a very simple box. There are no flashy colors or dazzling graphics on it. Instead Fractal chose a plain brown cardboard box with some line art artwork on the sides.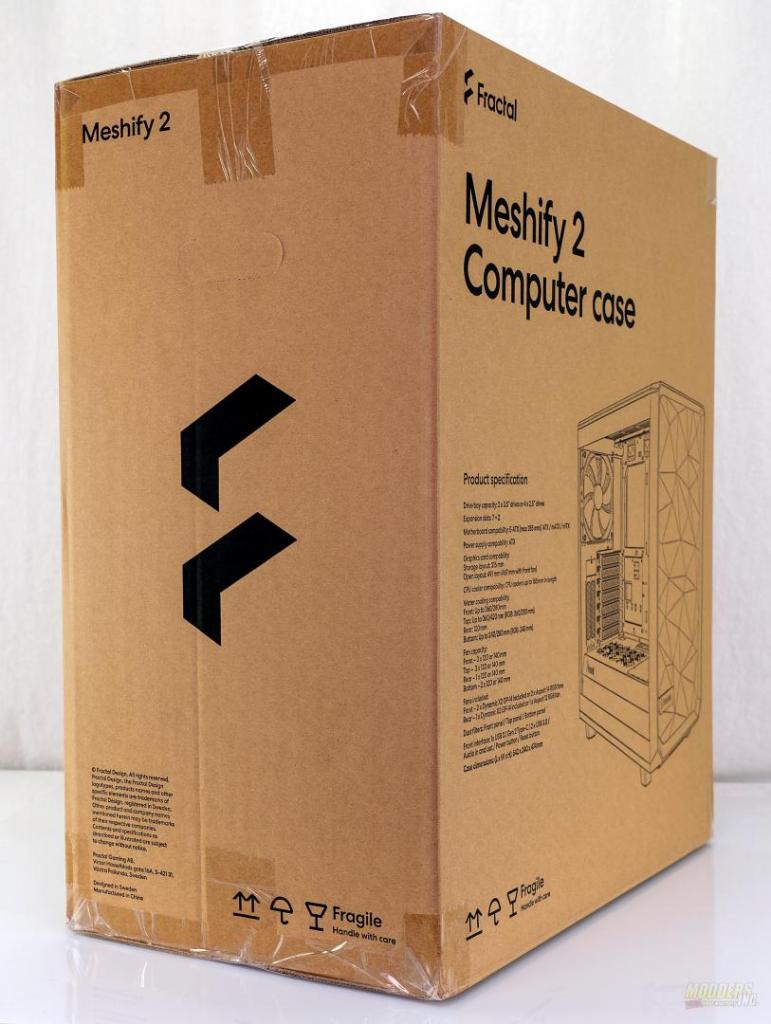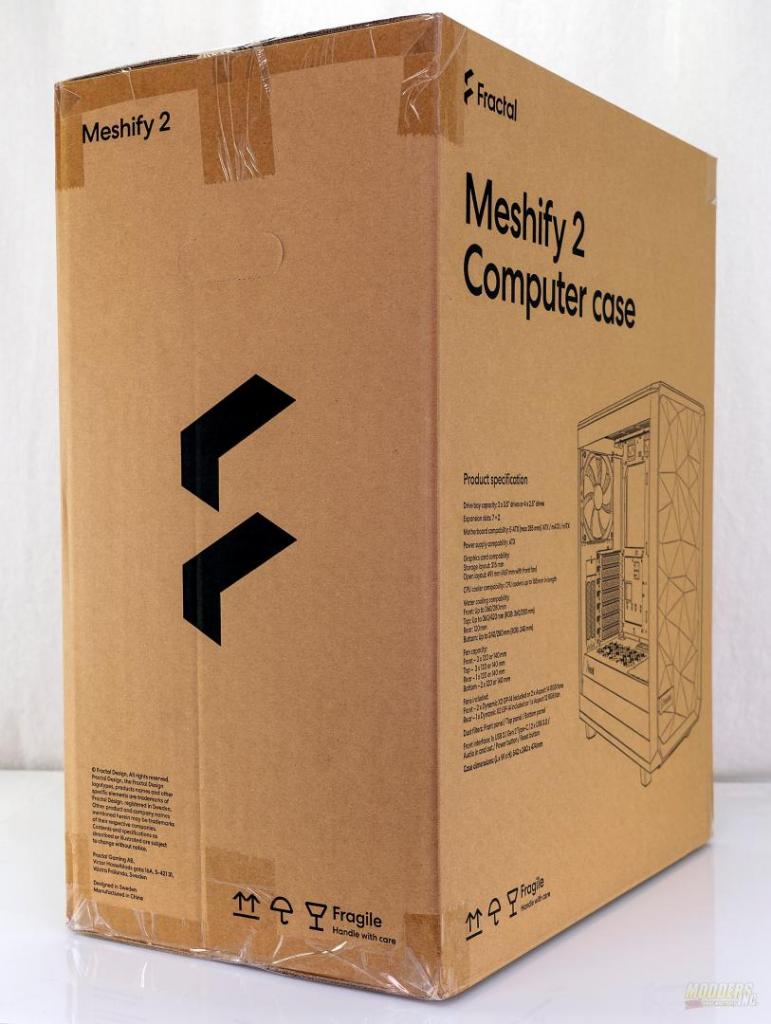 Inside, much like the Meshify 2, the Meshify 2 RGB comes packaged in two foam caps with the accessory kit tucked away between them. The case is surrounded further by a plastic bag to protect the finish.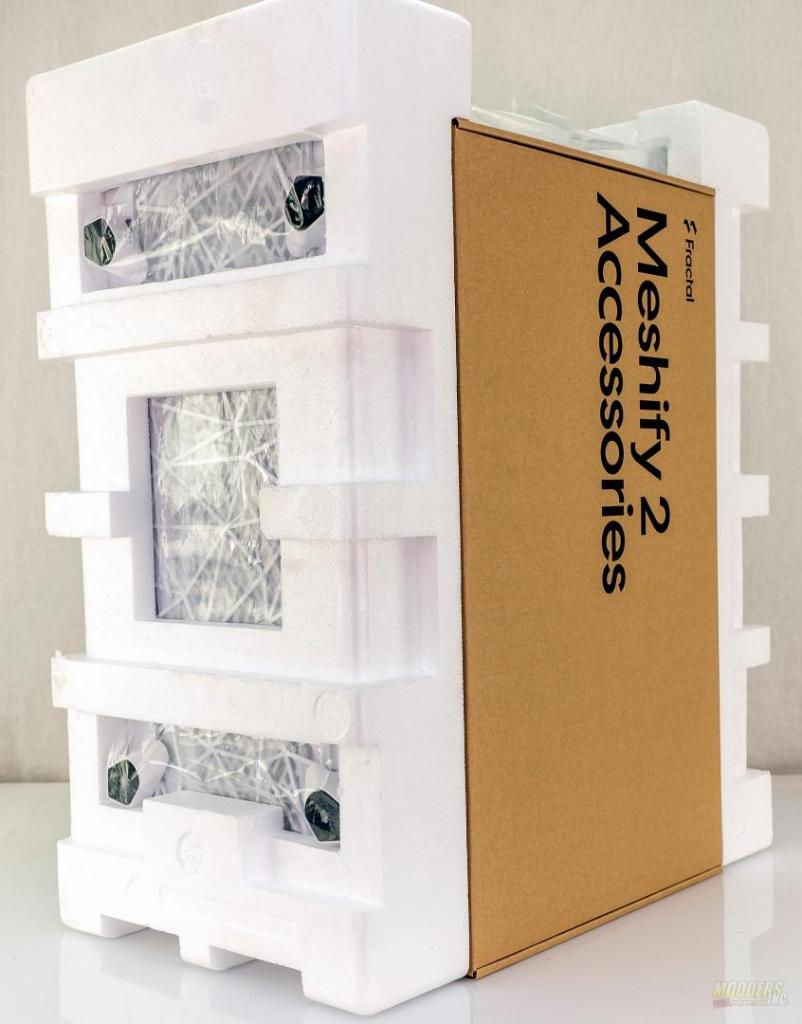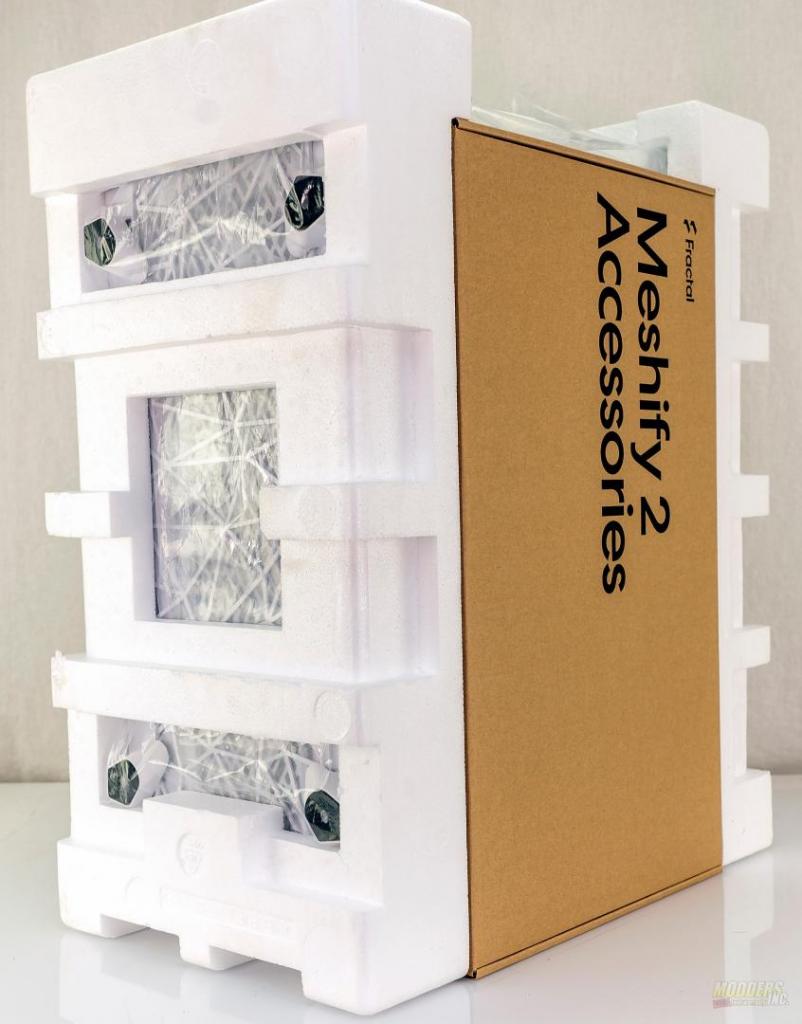 After removing the packaging, you can see the Meshify 2 RGB tempered glass side panel is protected by a cling wrap plastic sheet on both the inside and the outer side of the glass panel.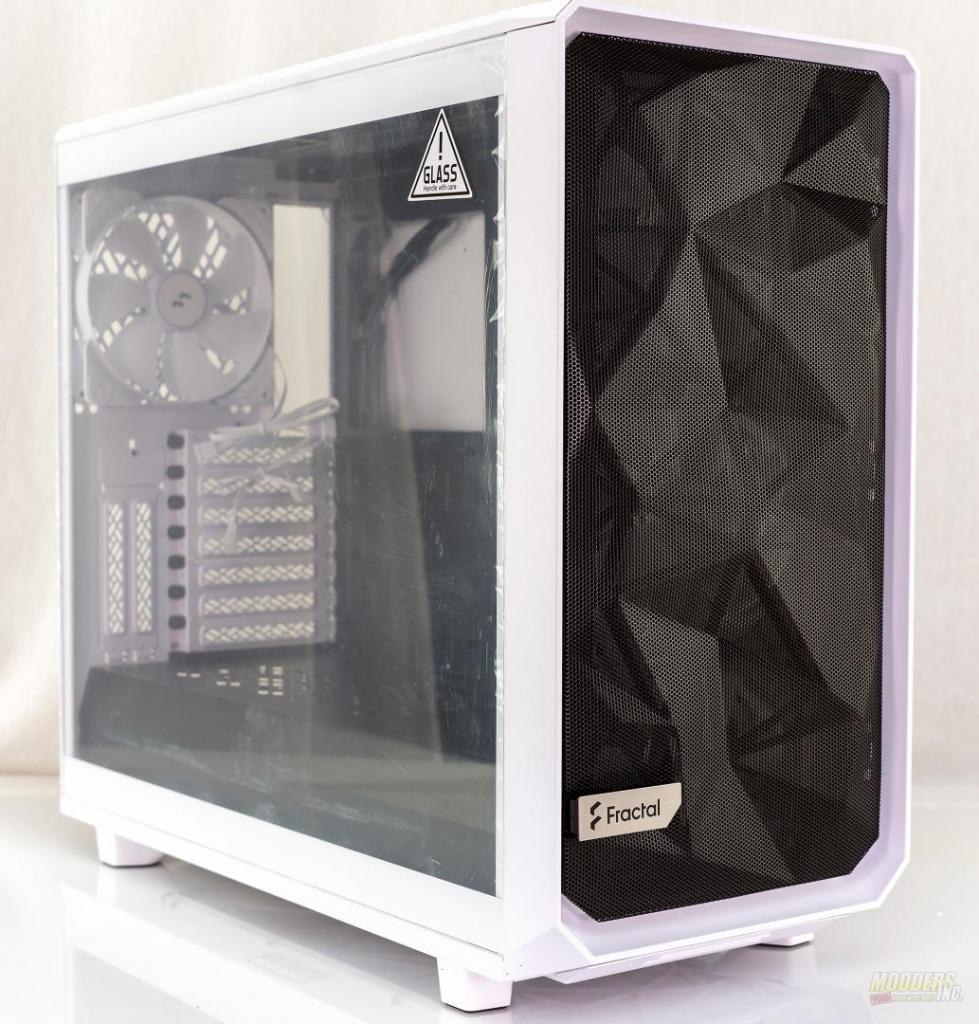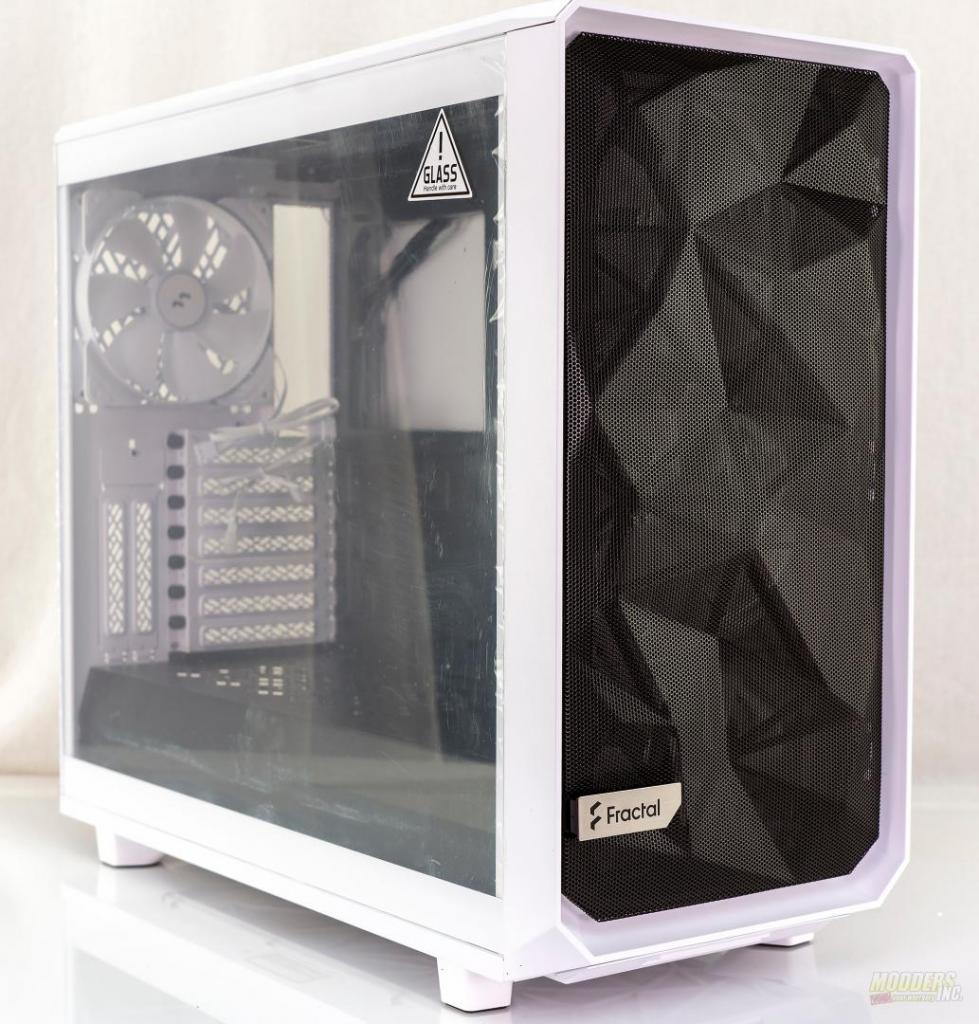 Specifications
Case dimensions (LxWxH)

541 x 240 x 474 mm

3.5"/2.5" drive mounts

6 trays + 1 Multibracket included, 14 drives max using 11 trays + 3 Multibrackets (sold separately)

Dedicated 2.5" drive mounts

2 included, 4 positions total

Motherboard compatibility

E-ATX (max 285 mm)/ ATX /

mATX

/ mITX

Power supply type

ATX

Front interface

1 x USB 3.1 Gen 2 Type-C, 2 x USB 3.0, Audio I/O, Power button, Reset button

Front radiator

360 mm max

Top radiator

Meshify 2

– 420 mm max

 

Meshify 2 RGB – 360 mm max

Rear radiator

120 mm max

Bottom radiator

280 mm max

PSU max length

250

mm

(with HDD cage

installed)

GPU max length

Meshify 2

– 451 mm with front fan, 476 mm

without front fan

 

Meshify 2 RGB – 450 mm

298 mm in Storage Layout for cards over 150 mm in width (with connectors)

CPU cooler max-height

185 mm