Case Modding Tools
Gumball Case – Part 2 – The Value of Someone Else's Tools
A case mod with a prize for everyone
In order to build my gumball case, I had to replace its old acrylic panels with shorter, unscratched panels. Acrylic can be very difficult to cut properly, requiring precise scoring (shallow cuts) followed by a carefully controlled break along the scored line. If done improperly, the sheet will shatter into uneven shapes.
I was in a major rush to get these panels made and installed, and had no interest in gambling on my own acrylic-cutting skills. Fortunately for me, my nearby Lowe's offers a very helpful service: they will cut any purchased glass, acrylic, or lexan to your requested size, for free!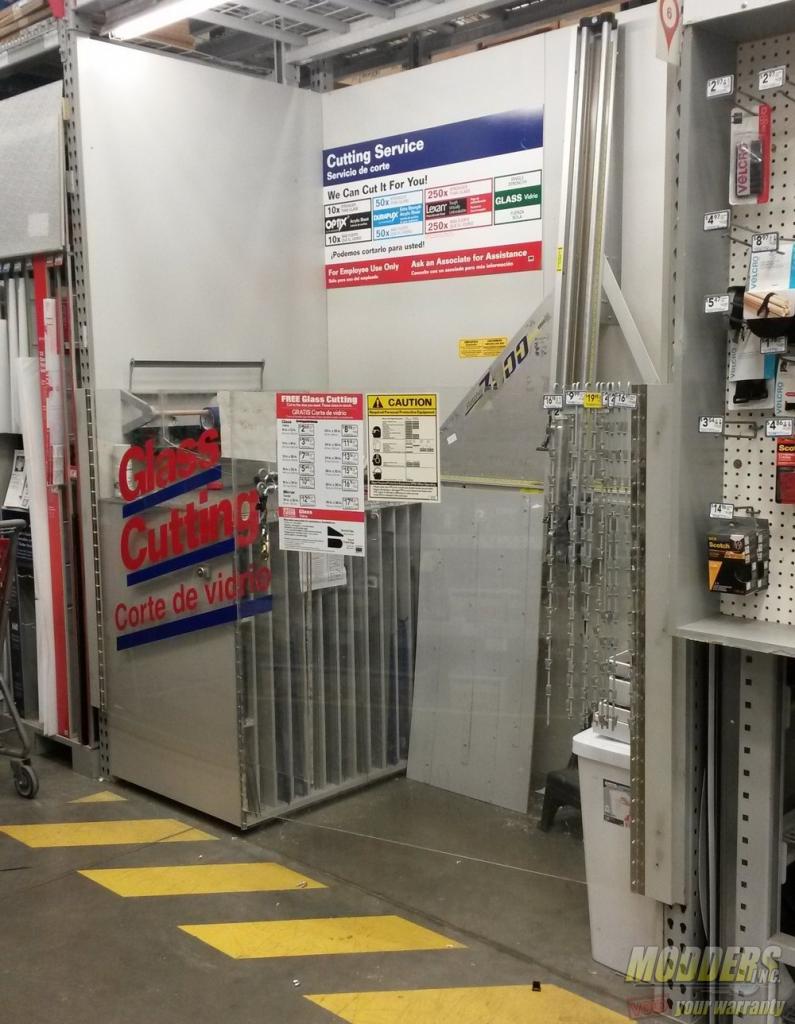 This type of service is available at many locations, and can be a major time saver. Some Lowe's, Home Depot, and local hardware stores offer free cutting services, as long as the cuts are square (no angled/ triangular cuts) and the material is bought from their store. For some reason the Lowe's/ Home Depot websites don't mention these in-store amenities, so be sure to call ahead to see if they're offered at your local store. If you're especially charming, the employees may be willing to cut outside materials as well.
In addition to plastics and glass, some sites will also cut sheets of wood for you as well. Both wood and plastic/ glass stations will usually employ a special gantry that allows accurate, straight cuts without requiring too much effort on the employee's part, so you can be pretty confident that your material will be properly cut.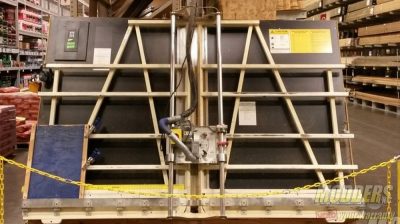 Be sure to check what materials can be cut on the machine (there will usually be signs). Once you're ready to buy, pick out the sheet and find an employee. Be sure to clearly communicate what dimensions you want (a drawn, labeled cut sheet doesn't hurt), and independently verify the cuts with a tape measure afterwards. Like I said earlier, the machines make the job pretty easy, but sometimes mistakes are still made. If the materials aren't properly cut, the store will almost certainly offer a replacement or not require you to purchase the imperfect material.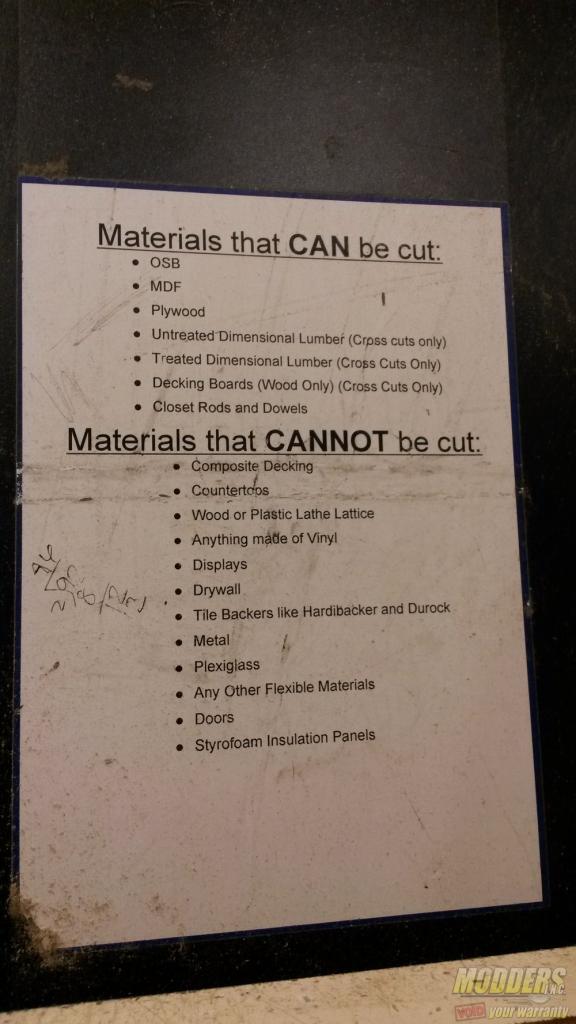 Overall, these in-store booths are real time and energy savers!