« Page 3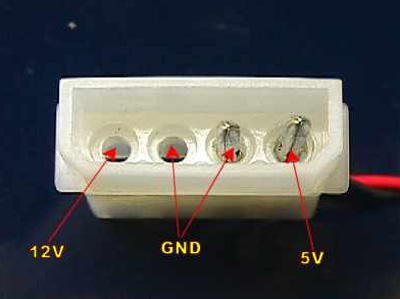 Now solder your red wire to the 5V wire/pin of the male molex connector. Then solder the black wire to the ground wire/pin of the male molex connector. With this completed you have finished wiring and all that is left is to connect and power on the computer.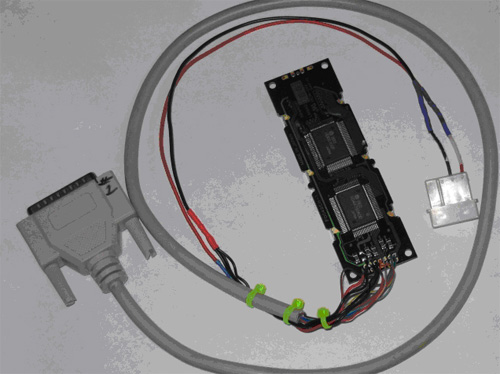 When you power on there should be row/rows of solid blocks that are showing on the LCD, if so your power supply wiring and contrast control has been wired successfully. The solid blocks show that the LCD is ready to accept data from your PC.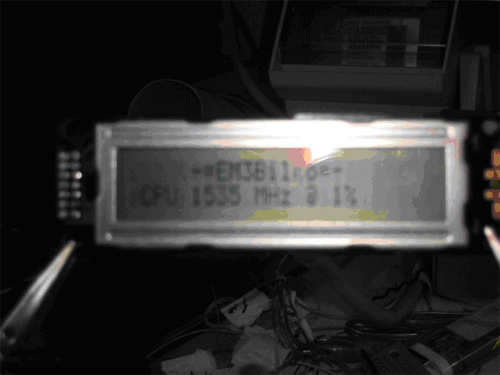 Most problems are caused by incorrect cable wiring. So make sure that all of your work is double checked and double checked again. When you have finished with your wiring then the next step is to put the LCD screen into a housing of your choice. Here is a example of a completed screen in use.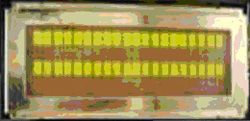 The next photo is showing how a LCD screen is installed into a 5.25 inch drive bay.
Hope this how-to is useful for your next mod and Happy Modding to ya