HyperX has added more options to their FURY memory line in the form of additional DDR3L high-performance low-voltage DIMM kits, perfect for some of the new Skylake motherboards that sports the DDR3L DIMM slot instead of DDR4.  HyperX has also increased their IMPACT DDR4 SO-DIMM offerings available in frequencies from 2133MHz to 2666MHz and available in 8GB and 16GB kits.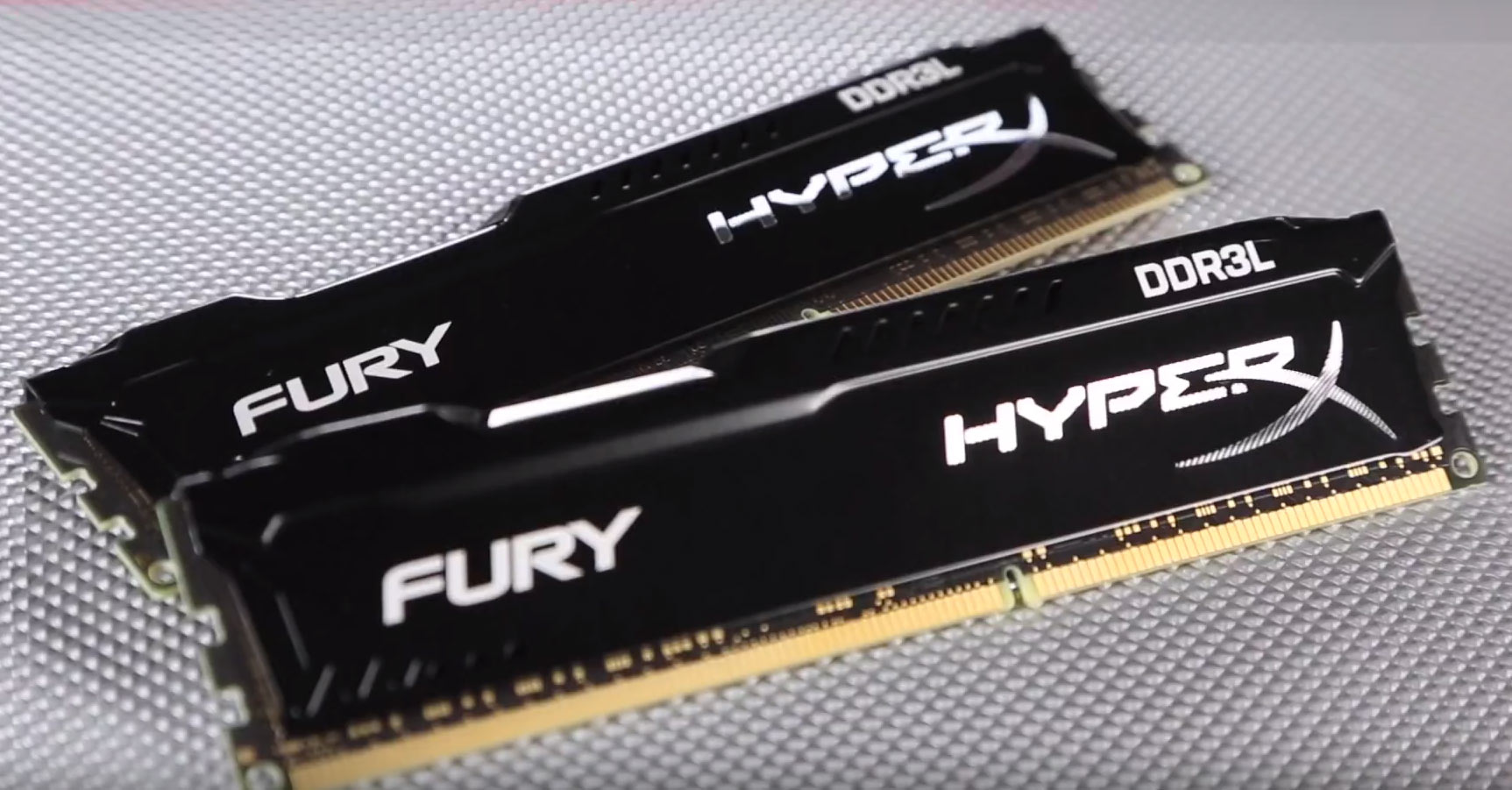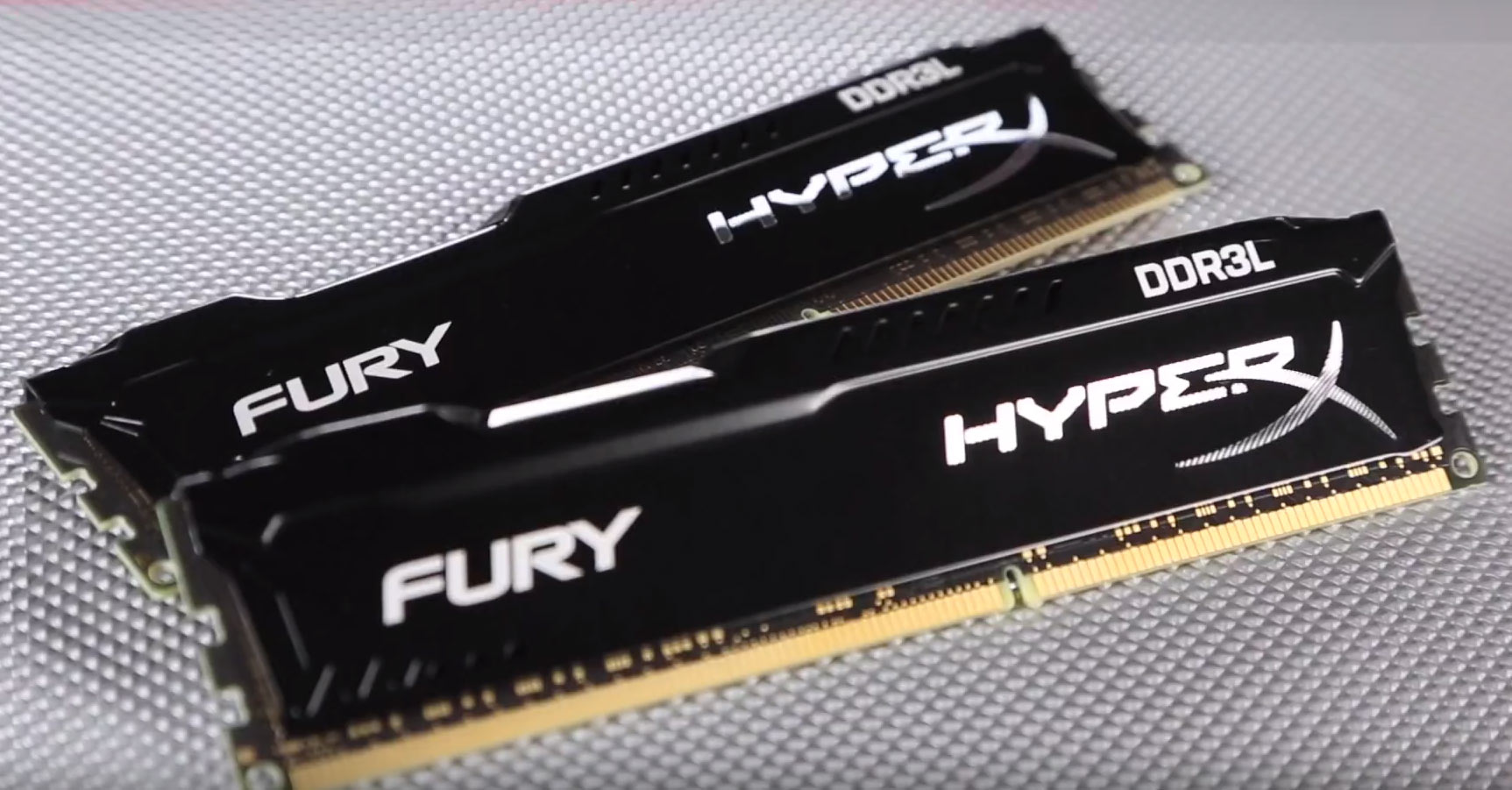 HyperX, a division of Kingston Technology Company, Inc., the independent world leader in memory products, today announced the addition of HyperX FURY DDR3L high-performance, low-voltage DIMMs, as well as brand-new HyperX Impact DDR4 SO-DIMMs.
HyperX FURY DDR3L runs at a low 1.35V, meaning less power consumption and less heat. It is available in 1600MHz and 1866MHz frequencies, and comes in 8GB or 16GB dual-channel kits of two as well as 4GB and 8GB modules featuring a stylish asymmetrical heatspreader in black with black PCB for a stand-out system. HyperX FURY DDR3L is fully Plug-and-Play (PnP) enabled for automatic overclocking out of the box and is perfect for entry-level gamers and enthusiasts who want a cost-efficient upgrade for the 6th Generation Intel Core Processors (former codename Skylake-S) and 100 Series Chipset.
HyperX will also launch its newest SO-DIMM, HyperX Impact DDR4. The PnP functionality provides automatic overclocking, making it a great high-performance upgrade for notebooks, small form-factor systems, mini PCs, All-in-One PCs and Steam Machines. HyperX Impact DDR4 SO-DIMMs are available in frequencies from 2133MHz to 2666MHz; as 8GB and 16GB dual-channel kits of 2; and in 4GB and 8GB single modules.
"We are happy to have these new HyperX offerings for early adopters and enthusiasts of all levels who want to take advantage of the latest technology," said Lawrence Yang, business manager, HyperX. "The plug-and-play aspect of both HyperX FURY DDR3L and HyperX Impact DDR4 SO-DIMMs make them great options to boost any system."
HyperX FURY DDR3L and HyperX Impact DDR4 are backed by a lifetime warranty, free live technical support and legendary Kingston reliability.
HyperX is the high-performance product division of Kingston Technology, encompassing high-speed DDR4 and DDR3 memory, SSDs, USB Flash drives, headsets and gaming accessories. Targeted at gamers, overclockers and enthusiasts, HyperX is known throughout the world for quality, performance and innovation. HyperX is committed to eSports as it sponsors over 20 teams globally and is the main sponsor of Intel Extreme Masters. HyperX can be found at many shows including Brasil Game Show, China Joy, DreamHack, gamescom and PAX.


HyperX FURY DDR3L Features and Specifications:
PnP: Plug and Play automatically overclocks the memory up to the system maximum supported specs
Capacities: 4GB singles, 8GB singles, 8GB kit of two, 16GB kit of two
Frequency: 1600MHz, 1866MHz
CAS Latency: 10, 11
Voltage: 1.35V
Heatspreader: Stylish and aggressive in black
PCB: Black
Reliable: 100% tested
Guaranteed: Lifetime warranty
HyperX Impact DDR4 Features and Specifications:
Capacities: 4GB, 8GB (single) and 8GB, 16GB (kits)
Frequency: 2133MHz-2666MHz
Channel Architecture: Dual Channel
Latency: CL13-CL15
Voltage: 1.2V
PCB: Black
Reliable: 100% tested
Operating Temperature: 0°C to 85°C
Storage Temperature: -55°C to 100°C
Dimensions: 30mm x 69.6mm
Guaranteed: Lifetime warranty