« Intro
|
Page 3 »
Our first look at the Jetway HI06 and we can see that it is not you typical "flashy" looking motherboard. But hey flashy does not always mean it will work better. The PCB color of the board is kind of a dark brown color (the images are a little brighter than in real life). We can see that a couple of heat sinks are used to help cool a few areas and that the H55 chipset has a massive heat sink (7.5 cm x 7.5 cm – the one with the horse head) upon it.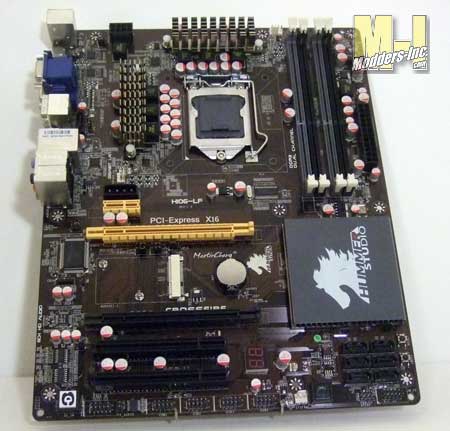 Rotating the board a 90 degrees gives us a different perspective of the lay out of the components.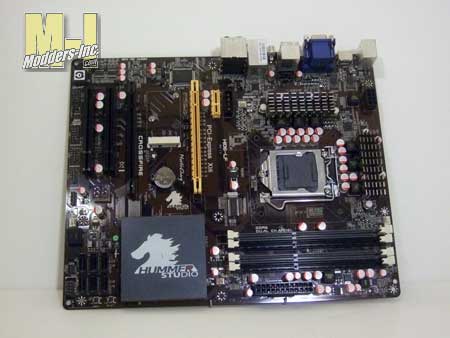 The back side of the motherboard is barren and it has the typical back plate for the CPU. Other than that there is nothing to see here so lets move along shall we.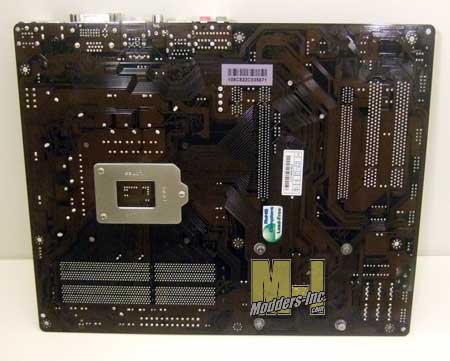 The I/O portion of the motherboard has a lot to offer us and we shall take a quick run through the items. Starting from the left and working our way to the right we first come along to the PS/2 Mouse and Keyboard connectors. Next we have a HMDI port, VGA and DVI connections (this gives you plenty of video out options if you intend to us an Intel chip that has integrated graphics. As we move along we come across one E-SATA port, two 2.0 USB ports, Coaxial SPDIF_Out, a RJ-45 LAN connection and two more 2.0 USB ports. And lastly we see the audio connections for the 8 channel Realtek ALC888 Azalia HD audio.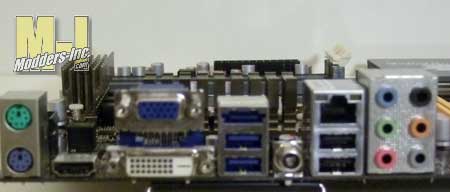 OK, lets dive into the motherboard and we are starting off with this little display. What we are looking at here is what Jetway calls the "Debug Port". A series of numbers can be displayed on this readout that can help you  diagnosis a problem when the system fails or wont boot. If you take a quick look at the code (numbers) it gives you, you can reference them in the manual and sort out the issue relatively easily and you should back in business in no time.