A Closer Look at the ASRock AB350 Gaming K4 Motherboard »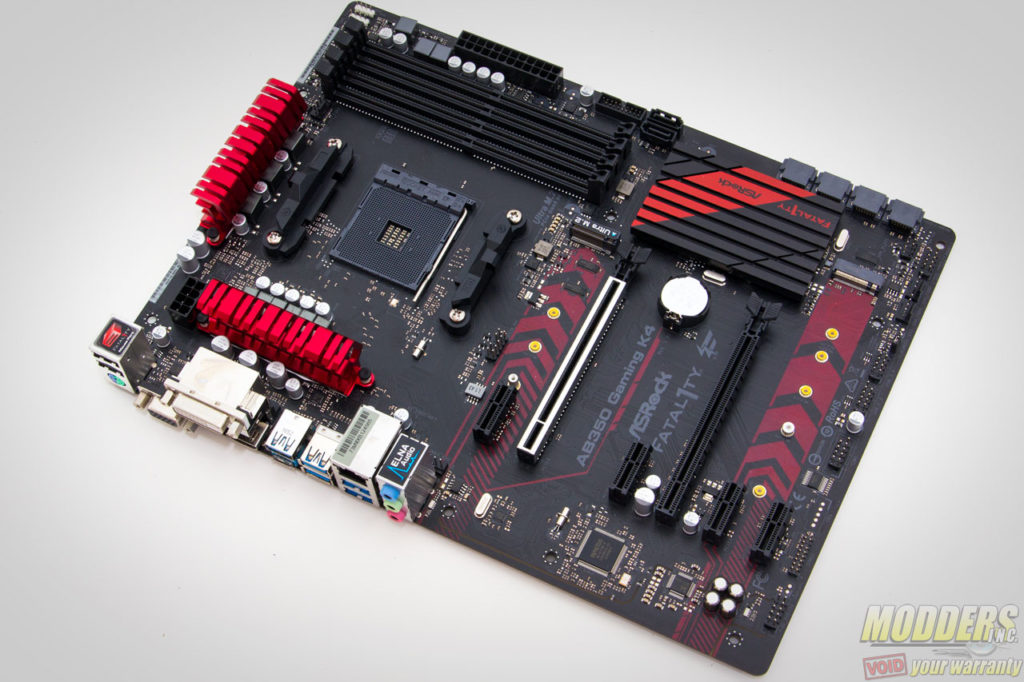 ASRock has been creating Fatal1ty branded motherboards ever since 2011 and is one of the most recognizable eSports brand worldwide. These motherboards are generally bundled with similarly gaming oriented software and feature set. On high-end motherboards, it is easy to just throw in top-end hardware and call it a gaming platform. On more affordable boards using the latest AMD B350 chipset however, ASRock has to be more selective in what they can offer for the price.
The ASRock AB350 Gaming K4 specifically, priced at $109.99 supports the latest Ryzen AM4 CPUs but also ready to support upcoming Raven Ridge APUs which have built-in Radeon graphics. ASRock also outfits the AB350 Gaming K4 with RGB LED headers and forward-aware storage options such as m.2 slots (two of them actually) and a USB Type-C reversible ports.
[sc:sponsor sponsor="ASRock" product_link="http://www.asrock.com/" product_name="AB350 Gaming K4″ product_price="$109″ ]
Just in case the "Fatal1ty" branding doesn't make it quite obvious yet, the giant "G" that covers the entire front of the ASRock AB350 Gaming K4 further drives the point home that this is a gaming motherboard. What really isn't these days? I don't even know if Jonathan "Fatal1ty" Wendell still plays anymore.  Good for him that he still manages to sell the name though.
The actual packaging box and layout has become almost a standard with the design now having a simple front with strong branding icons while the back has the exclusive features at the top, a single full image of the motherboard, the rear IO diagram and a table of specifications.
The contents inside the box are stored in two compartments. The bottom area contains the motherboard housed inside an anti-static bag while at the top all the accessories and documentation are stored.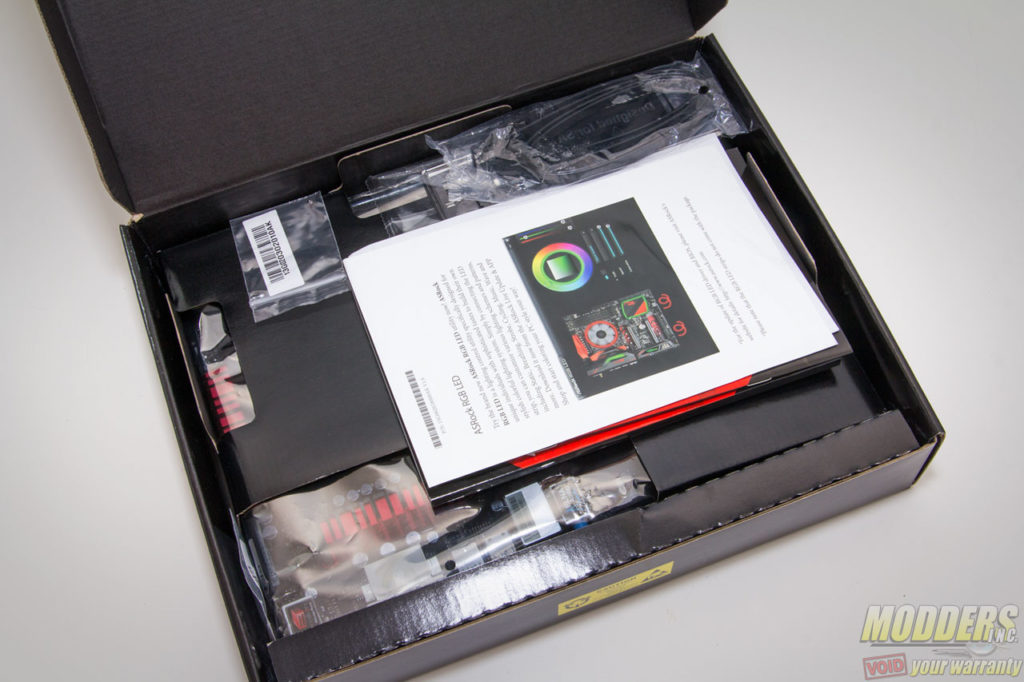 Aside from the essential drive disc, the accessories include two SATA cables, an M.2 screw, and an IO shield. For the documentation, a UEFI guide, DDR4 guide, RGB LED control guide, and an installation guide is also included.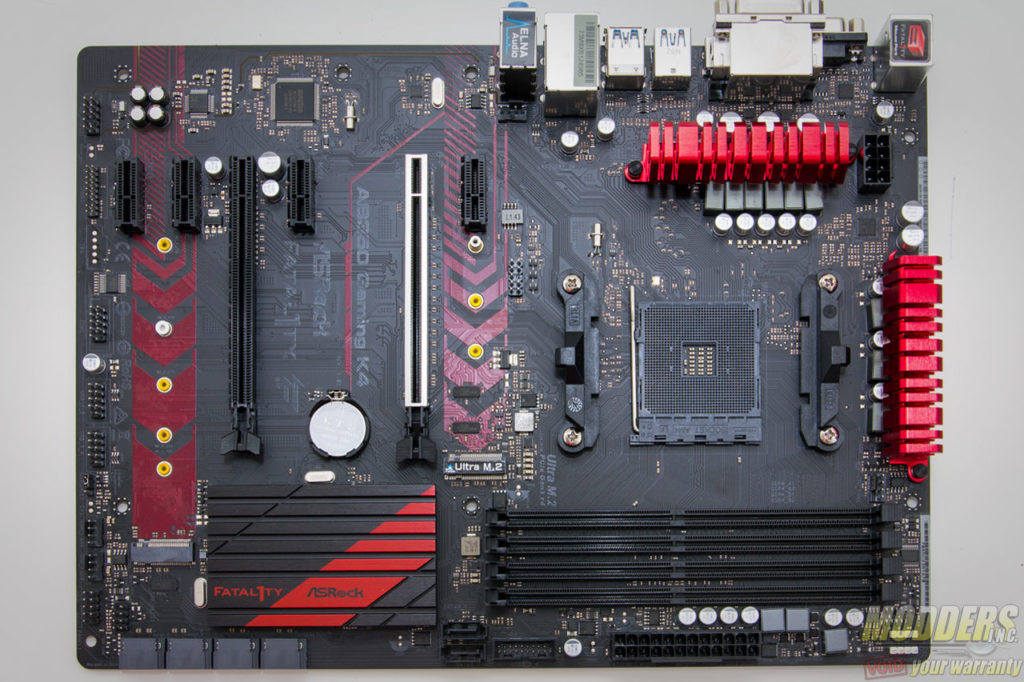 Like the Gigabyte GA-AB350-Gaming 3 motherboard I previously reviewed, the ASRock Fatal1ty AB350 Gaming K4 uses an ATX form factor with a slightly less width measuring 305 x 240mm instead of 244mm like a typical ATX motherboard. The Biostar micro-ATX B350GT3 motherboard I reviewed is also not 244mm wide but only 238mm. The DIMM and PCI-E x16 slots are also equipped with a shiny "armor" reinforcement. On the right side edge is an obvious strip of LED and there are more outlining the audio area on the other side.