Over the past three days, the most recent advances flash-based storage were on display in Santa Clara, California at the Flash Memory Summit 2016 including the latest from Kingston and Liqid who have teamed up to deliver the fastest 2.5″ SSD seen yet. Inside the 2.5″ NVMe device are four M.2 drives with Phison PS5007-E7 controllers pushing out 835,000 4k IOPS in a live demo, bringing some exciting use of the SFF-8639 connector aka U.2. The device is able to saturate the PCIe gen 3 x4 interface and Liqid's design supports up to 3.9TB capacity.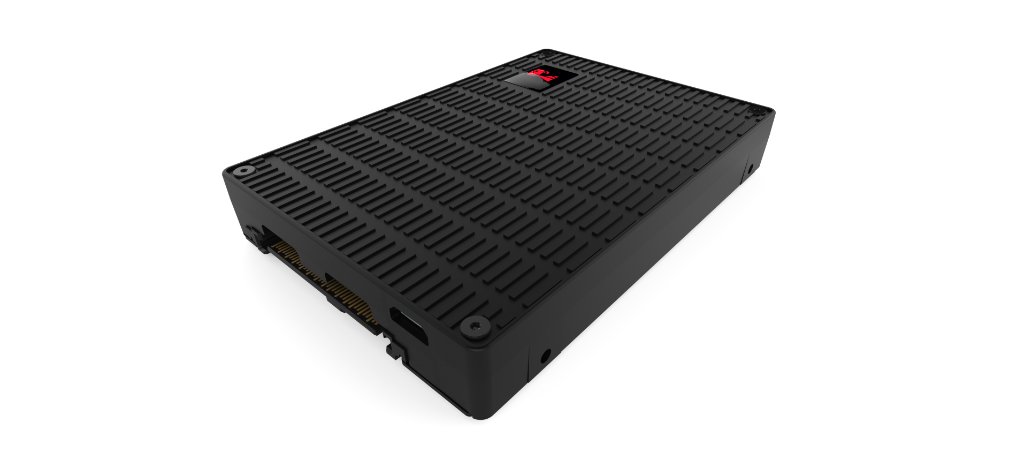 Liqid and Kingston have teamed up before. Earlier this year at CES we were actually treated in person to the sight of a single half-height PCIe x8 device cranking out 1.25M IOPS. It looks like it has been pushed even further as the latest demo at Flash Memory Summit shows 1.3M IOPS.
These developments in storage are quickly finding their way into homes despite their intended enterprise target as they do make the idea of building a very compact home 4K media server very enticing.
| | |
| --- | --- |
|  Form Factor: |  2.5-inch – SFF-8639 |
| Interface: | PCIe NVMe Gen 3.0 x4 (or Dual Port 2×2) |
| Capacity: | Up to 3.9 TB of capacity |
| Mixed Rd/Wrt: | ~ 5.5 GB/s (Full Duplex) |
| Seq Rd: | ~ 3.6 GB/s |
| Seq Wrt: | ~ 3.6 GB/s |
| Mixed Rnd Rd/Wrt: | ~ 1.15 M IOPS (4 K, Full Duplex) |
| Rnd Rd: | ~ 850 K IOPS (4 K) |
| Rnd Wrt: | ~ 850 K Rnd IOPS (4 K – Peak) |
| | ~ 275 K Rnd IOPS (4 K – Sustained) |
Source: Press release, PCPer.com