Packaging »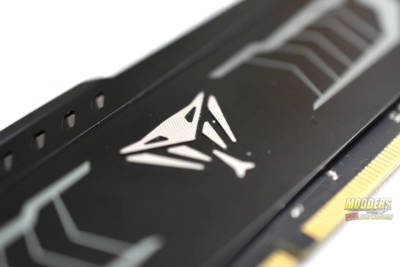 It's never an easy decision on what components to use in your system. Some components are easier to choose than others. With processors, its core count and clock speed. With SSD's, it usually comes down mostly to capacity and interface. Whether its SATA or NVME. However, with memory, there are several factors to consider. You must look at speeds, dual or quad channel, CAS latency, aesthetics, motherboard compatibility, ECC or non-ECC, does it support XMP, and so on. However, now with LED's on everything being all the craze, many consumers are now looking for LED's on their RAM to be a standard feature.
Having been in the business for over 30 years, Patriot listens to what the consumer wants. Patriot has recently released their very popular Viper branded memory, with a welcomed update, LED lighting. The Patriot Viper LED series comes in speeds ranging from 2400 MHz to 3600 MHz and comes with either red or white LED's on the heat spreader. Patriot recently sent us a 16 GB kit of their Viper LED Series memory with red LED's and running at 3000 MHz. We put this 16 GB kit through our suite of benchmarks. So, let's see how well it held up.
Review Sample Provided By: Patriot Memory
Product Name and Website: Patriot Viper LED Series DDR4 Memory
Product was given in exchange for work to produce review.
Specifications