« Intro
|
Page 3 »
The drill bit that I'm using in the picture is a Uni-bit or sometimes calls a Stepping bit.  As you can see it has a multiple cutting area. This allows me to drill a small hole first and continue until I reach the size I want with out having to change drill bits all the time.  I drilled out the four corners for my window, now its time to cut that thing out.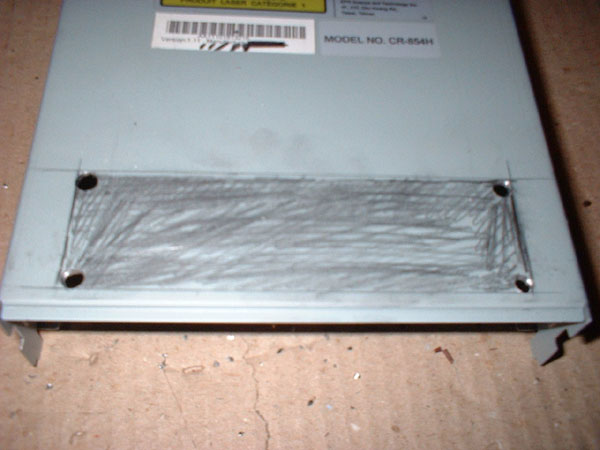 I going to use my Dremel since it is fairly thin metal and it would make it easier to do.  You could instead use a jigsaw, just be careful.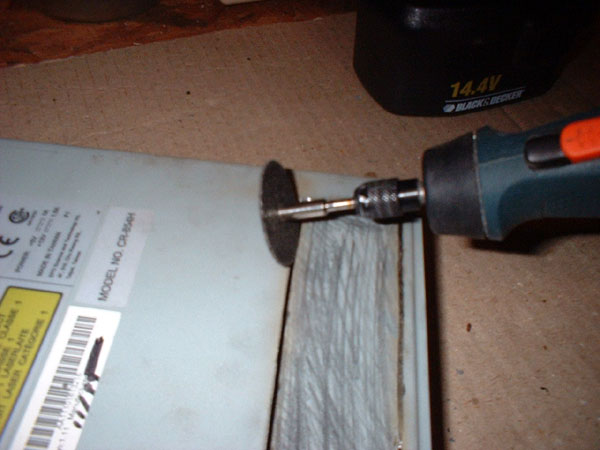 LOOK! I now have a convertible CD-ROM drive! Ah the wind blowing past as I speed up to 54X. VROOOOMMMM!  Day dreaming again.  I removed the stickers and filed the edges of the window.  Don't throw away the part you just cut out.  Like any good modder never waste anything, it could be reused for another project sometime.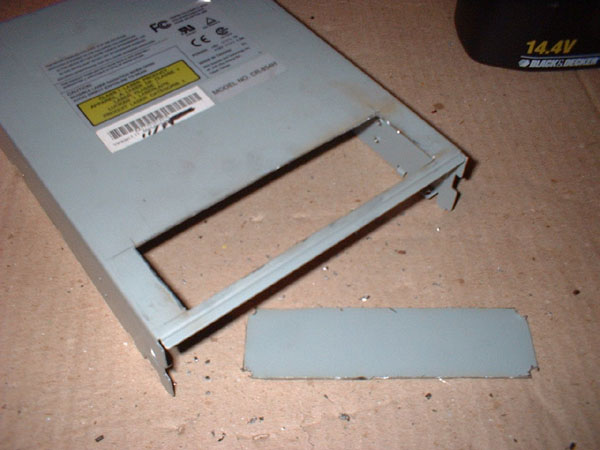 If you are going to do any painting to the drive cover now is the time.  I roughed it up with some sand paper, and then put on a coat of primer.  Silver was my choice for the paint.